Archive
August 2013
Volume 1
#729 - 730
August 2, 2013 - August 9, 2013
all movies are graded out of four stars (
)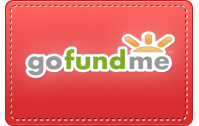 ...to The Movie Report, the free e-mail newsletter companion to TheMovieReport.com site:
(Note: If you are a current subscriber and wish to update your mailing address, e-mail me your new information.)
M O V I E S
In Brief
Lovelace (R)

BUY THE: Poster! | DVD! | Blu-ray! | Soundtrack!
Among the strongest--and by far the most unexpected--strengths of Lovelace is the rather ingenius structure employed by writer Andy Bellin and directors Rob Friedman and Jeffrey Epstein. Seemingly in keeping with the directing duo's background in documentary, for about half of the run time, the film follows a straightforward and fairly rote trajectory: young Linda Boreman (Amanda Seyfried) breaks free from her stifling life with her conservative, working class parents (Sharon Stone and Robert Patrick) when she meets eventual husband Chuck Traynor (Peter Sarsgaard), who sets her onto the path of fame/infamy and fortune when he rechristens her as Linda Lovelace, star of the seminal 1972 adult film phenomenon Deep Throat. Well acted though it may be, the film heretofore covers well-documented public bases most of the audience is familiar--that is, until Bellin, Friedman, and Epstein pull out the proverbial rug from under when an older, less glamorous Lovelace takes a polygraph test to verify claims in a tell-all autobiography. The film then rewinds back to the beginning of Linda and Chuck's relationship, and through scenes that were skipped over during the first half of the film, the peek behind the curtain of celebrity reveals a dynamic that was destructive almost right from the start and only intensified as his physical and psychological abuse grew along with her public profile.

That may sound gimmicky in theory, but the transition is pulled off with such seamless finesse that Bellin, Friedman, and Epstein truly have their cake and eat it too, covering and contrasting both what was the widely held perception of Lovelace's rise at the time, and then the uglier truth that came to light years later. Also helping matters immeasurably is the cast, which may be all-star to the point of distraction (i.e., a ridiculously high-billed Chloë Sevigny showing up for literally less than a minute and speaking one line as a nameless reporter; James Franco not exactly disappearing into a cameo role as Hugh Hefner), but those in the key roles bring their A-game. Two in particular are the most clear cut standouts: Sarsgaard has the showiest role of them all and is up to the formidable task, not only nailing Chuck's chilling menace but also the charisma and magnetism that would explain Linda's initial attraction; Stone, truly and completely locked in an as an actor for the first time since Casino, is late-career revelatory as Linda's strict disciplinarian of a mother and would be wise to continue on this surprisingly promising character actress track. Less immediately obvious, however, is how strongly, understatedly so, Seyfried holds the entire film and its structural conceit together. Linda could have come off as a bit of a thankless role given that, even in the more upbeat opening half of the film, she is a bit of a passive figure who has things done for her (and, then, as a victim in the back half, things done to her), but her naturally sympathetic presence and ability to vividly emote with minimal words well serves both tracks of the film. One shares Linda's wide-eyed wonder at not only the whirlwind of overnight celebrity but also the liberation from long-held personal inhibitions (a scene where she shoots Deep Throat's movie poster images is a highlight) as much as her pain enduring such a long ordeal of abuse. Other performances may be more gripping in the moment, but the core of relatable vulnerability and flawed humanity Seyfried brings lends the film a lasting resonance.
Percy Jackson: Sea of Monsters (PG)

BUY THE: Poster! | DVD! | Blu-ray! | Soundtrack! | Novel Set! | Novel! | Audiobook Set! | Audiobook!
The movie series based on Rick Riordan's Percy Jackson novels got off to a bit of an unsure start with 2010's Chris Columbus-directed The Lightning Thief, but it did hold a certain amount of promise, what with its inspired spins on familiar figures and tales from Greek mythology, and a game, if not always ideally used, lead trio of Logan Lerman as Percy, demigod son of Poseidon; Brandon T. Jackson as Grover, his satyr sidekick/protector; and Alexandra Daddario as Annabeth, demigoddess daughter of Athena. Although The Lightning Thief was a modest but by no stretch runaway financial success, I'm glad that the green light was given to continue, for with all the necessary exposition now dispensed with, and--perhaps more importantly--some fresh energy infused with new director Thor Freudenthal (Columbus retains a producer credit), this adaptation of the second book wastes no time in diving the trio straight into the action of a new quest, that to retrieve the mythical Golden Fleece to repair the breached barrier protecting the young demigod sanctuary, Camp Half-Blood. Lerman, Jackson, and Daddario are more settled in this roles this time (and, thankfully, in the case of Jackson, screenwriter Marc Guggenheim has thankfully dialed down the more strident, groan-worthy quips in favor of more organic one-liners); there are some successful additions to the ensemble, such as Leven Rambin as Clarisse, tough-as-nails daughter of Ares; and Freudenthal keeps the pace quick and action engaging as the trios' quest puts them on an inevitable collision course with Hermes's evil son Luke (Jake Abel), who wants the Fleece for his own nefarious purposes. In telling both a brisk and fun stand-alone adventure that again blends in clever nods to familiar Greek mythology as well as plants promising seeds for larger arcs, I am genuinely on board for any further continuation of the screen series.
Planes (PG)

BUY THE: Poster! | DVD! | Blu-ray! | Soundtrack! | Movie Book! | Toy! | Video Game!
I suppose it was bound to happen--that John Lasseter, the brains, heart, and soul of Pixar, would make his first serious lapse in judgment since also being put in charge of the Walt Disney Animation Studios mothership. That lapse, of course, isn't in terms of financial strategy, for regardless of its ultimate box office take, shifting the "World of Cars" spin-off/tangent Planes from the direct-to-DVD market onto cinema screens, with its low budget and (perhaps most crucially) long-running tie-in merchandise sales prospects, has a lot of undeniable high-return-on-low-investment business upside. If only the film itself didn't play like the cheap DisneyToons small screen cash-in effort it clearly was conceived and always meant to be. Not only is the plot, in which cropduster Dusty Crophopper (voiced by Dane Cook, who replaced the originally announced Jon Cryer for mysterious reasons) dreams of glory in a globe-spanning aerial race, pro forma underdog sports story, but it's one that had already been done in far more impressive and satisfying animated form just this summer in DreamWorks Animation's rousing and surprisingly touching Turbo. Here, director Klay Hall (to whom the press notes take pains to refer to as an "aviation enthusiast"--that's all well and good, but that doesn't necessarily translate to filmmaking skills) and scripter Jeffrey M. Howard never venture beyond the surface. Big bad hot shot plane, check. Token love interest (voiced by Priyanka Chopra, who over the last decade has cemented a sterling reputation as one of the most versatile and celebrated actresses working in Bollywood or anywhere in the world today--not that her U.S. publicity and management team wants any of the general American moviegoing populace know to her as a talent far more substantive than an aspiring dance-pop music starlet), check. End of second act crisis, check. Redemption arc for key supporting player (Dusty's military vet idol/mentor, voiced by Stacy Keach), check. Even what one would think would be a fallback virtue for an animated feature bearing the Disney imprimatur--the look--falls short of any big screen standard; aside from a lovely sequence flying over the Taj Mahal and a big storm at sea, the art and animation are less than impressive, if not downright lazy, for virtually all of the cars seen in this film look like Dusty's box-shaped forklift friend Dottie (Teri Hatcher). Maybe the the already-scheduled (July 18, 2014!) sequel, Fire & Rescue, will manage to up the ante and vaguely impress, but I'm not exactly holding my breath for there to be any sweeping changes to a model that clearly has already made easy money before a single pixel was projected to a paying cinema audience.
Subscribe to The Movie Report
M O V I E S
In Brief
The Smurfs 2 (PG)

BUY THE: Poster! | DVD! | Blu-ray! | Soundtrack! | Score! | Novelization! | Toy! | Video Game!
It would be easy to snark that The Smurfs 2 is a sequel that no one particularly asked for--but the numbers, alas, do not lie, for the first big-budget revival of the '80s Saturday morning cartoon staple made a veritable mint at both the domestic and overseas box office. It would then been understandable, if not exactly forgivable, for returning director Raja Gosnell to continue with the same grating obnoxiousness that characterized the first film's wrongheaded modus operandi to try to make the "la-la"-singing miniature blue critters something of-the-moment and "hip." For this go-round, though, Gosnell and the team of no less than five (!) credited writers have wisely stopped playing up the contrast between the real world and the Smurf world, instead using the locale of Paris as merely a picturesque backdrop to what is essentially a ripped-from-'80s-NBC-Saturday-morning storyline: evil sorcerer Gargamel (Hank Azaria, again being a remarkably good sport under all the makeup) uses self-explanatory Smurf-like creature creations called Naughties to lure Smurfette (again voiced by Katy Perry, who thankfully doesn't make heavy-handed wink-wink references to her real life day job here) to the dark side in an effort to harvest the "Smurf essence" he needs to power his magic. But, of course, story (and the flesh-and-blood cast, which includes returnees Neil Patrick Harris and Jayma Mays and, in the one inspired move, series newcomer Brendan Gleeson, who seems to enjoy this bit of slumming) is secondary to kid-friendly, silly slapstick hijinks, and like a lesser Saturday morning cartoon (and, removing the rose-colored blinders of nostalgia, that's exactly what the Smurfs were on the tube back in the day), the early-elementary-school-age kids in the auditorium will certainly shut up for ninety minutes, but just about anyone outside of that demographic will find attention wandering.
2 Guns (R)

BUY THE: Poster! | DVD! | Blu-ray! | Soundtrack! | Graphic Novel!
It's easy to forget, in this age where the summer blockbuster has become equated with mega-budgets matched, if not exceeded, by mega-destruction, that at most 15 years ago films like this were the norm for what qualified as a huge event tentpole for the season: two popular A-list actors teaming up in a brazenly commercial action entertainer fueled by firepower of personality and presence, not a plethora of post-production perks. If seeing, say, explosions of single buildings and single cars providing punctuating breaks from the ongoing streams of buddy banter and gunplay seems practically quaint in the face of this era of elaborate (and, it can be argued, excessive) effects and comic book-derived superhero derring-do, it's also rather refreshing--especially when the lead duo of Denzel Washington and Mark Wahlberg are not only at peak command of their own distinct and effortless brands of movie star charisma, but together instantly strike even greater sparks. Washington and Wahlberg respectively play a DEA agent and a Naval intelligence officer whose individual deep cover missions within a drug ring put them both in conflict and, ultimately, in reluctant tandem when they end up finding themselves afoul of the law and various shady and/or mysterious types.

While there are some interesting and inspired wrinkles to the familiar pulp genre scenario (based on, rather ironically, a cult graphic novel written by Steven Grant), and director Baltasar Kormakur does, as he previously did with Wahlberg on Contraband, know how to effectively stage and film a shootout, explosion or few, Blake Masters' screenplay comes to life mainly through what the actors bring to the table, and Kormakur is wise enough to largely stay out of the way of his smart casting choices--not only Washington and Wahlberg, but also dependably vibrant supporting players such as Paula Patton (as a colleague of Washington's), James Marsden (as a colleague of Wahlberg's), and Bill Paxton and Edward James Olmos (as two of those shady/mysterious types). But 2 Guns indeed comes down to the duo of the title, and Washington and Wahlberg make highly enjoyable company; Washington especially seems energized to play a far lighter role than he usually does in action projects, and his and Wahlberg's comic chemistry crackles from first moment to last. The film may be as formulaic as the prosaic title suggests, but the name also reflects the fundamentally straightforward and undeniable appeal of it.
Subscribe to The Movie Report
---
The Movie Report Archive/© Michael Dequina
All images and multimedia files are copyright their respective copyright holders and no rights are given or implied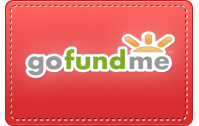 Please keep The Movie Report/
Mr. Brown's Movie Site alive
by generously submitting a PayPal donation.