Archive
July 2013
Volume 1
#725 - 726
July 5, 2013 - July 12, 2013
all movies are graded out of four stars (
)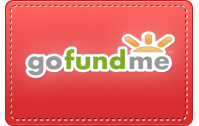 ...to The Movie Report, the free e-mail newsletter companion to TheMovieReport.com site:
(Note: If you are a current subscriber and wish to update your mailing address, e-mail me your new information.)
M O V I E S
Lootera (Robber)

BUY THE: Poster! | DVD! | Blu-ray! | Soundtrack! | Short Story! | Audiobook!
In early 1950s Bengal, when archaeologist Varun (Ranveer Singh) arrives in the area for an excavation, Pakhi (Sonakshi Sinha), the sheltered daughter of an old money land owner has her eyes opened to the ways of the outside world for the first time. It's not at all an unfamiliar jumping off point for Bollywood, Hollywood, nor cinema as a whole the world over, but with Lootera, director Vikramaditya Motwane quickly makes apparent he's not operating on a typical plane, most especially not for commercial Hindi cinema. The colors captured by cinematographer Mahendra J. Shetty in the picturesque rural town of Manikpur are as vibrant and bold as one would hope for and even expect, but bolder still is Motwane's ironically understated, patient, and naturalistic depiction of how Varun and Pakhi not so much fall in love (though, of course, that does happen) than simply get to know one another. Singh and Sinha have palpable chemistry from the moment of Varun and Pakhi's classic auto/motorcycle accident Meet Cute, but their rapport is uniquely, unusually captivating: a cinematic slow burn smolder with a generous touch of innocent and realistically youthful tentativeness. While there is a supporting cast, this is essentially a two-person piece, Motwane wisely spends a lot of time with character-driven conversation (smartly penned by Anurag Kashyap) between the pair, developing their individual personae and carefully building their relationship and fleshing out the dimensions of it, from the pure intensity of feeling to the deeper connection and trust.

It is that last idea, trust, that truly characterizes and defines Lootera. The term in its most literal meaning does play a crucial part in the film, not only in its key pre-intermission plot turn (which the film doesn't exactly make a secret, given its title, which translates into English as "Robber"), but the highly affecting and effective change in direction for its second half. After a year apart, coincidence (or, perhaps more fittingly, karmic circumstance) brings Varun and Pakhi back together, but neither are in quite the same place, literally and figuratively. An isolated cabin in hills of Dalhousie is the appropriately wintry, washed-out and desolate landscape for their reunion, mirroring the contrast between the idyllic, idealistic past and the stark reality a present where the two are both weighed down and defeated by the baggage of heartbreak, bitterness, desperation, and regret. That all of these are only magnified, rather than soothed, by being in the other's presence highlights the character-driven intelligence and emotional honesty that Motwane, Kashyap, and co-writer Bhavani Iyer lend their characters and story. If there is to be any chance of a slightly happy ever after for these two, both must let go of each other's broken ideal of the other and earn that trust anew, and the progress of this struggle is one traced not so much through the spoken dialogue (which becomes even more sparse than it already is post-interval) than action and, above all, facial expression.

And this is where the most remarkable and rewarding show of trust comes in: that of Motwane in the abilities of his lead pair, who carry off the incredibly daunting demands to surprising, if not downright shocking, effect. Singh and Sinha are both still very much newcomers to the acting scene, having achieved major stardom only in literally the last couple of years--and even then in roles that made full use of their undeniable charisma and natural movie star presence but didn't exactly display, much less test, their true acting chops. Without the safety net of the splashy, flashy dance numbers in which they both excel, Singh and Sinha are, quite simply, a revelation, with Motwane rather cannily shaping the progression of the story and their performances for optimal impact. The simple, low-key sincerity of Singh and Sinha of their first half work gently eases the viewer into a comfortable connection with their characters, which make transition to darker, rawer shadings in their actions, thoughts, and beliefs--which are all deeply rooted in and informed by fine details in their established first half characterizations--that much more powerful. Even when the necessary confrontations and releases do come, Motwane keeps the melodramatics to a minimum, these beats lent their poignance through the complex, introspective nuances of the performances. Varun and Pakhi are imperfect, multi-dimensional people in an equally complicated and messy emotional situation, and Singh and Sinha vividly depict the urgency and pain of their external and internal conflicts without falling back on loud but empty histrionics.

The ultimate act of trust is Motwane's in the audience, to remain alert and attentive throughout his film's deliberate paces as its momentum steadily builds to an unconventional and altogether astonishing payoff: the collective atmosphere of characterizations, conversation, cinematography, and Amit Trivedi's beguiling aural massage of a score (with inspired and insightful lyrics by Amitabh Bhattacharya) all come together in an elegantly constructed and executed climax of exponential catharsis. Even what initially have appeared to be flaws to some reveal themselves to be astute choices in context; case in point, Trivedi's own vocals on the climactic ballad "Zinda" ("Alive"), which have been criticized as somewhat detached in delivery but end up perfectly underscoring (literally and figuratively) the casual, unhesitant motivation behind the simple yet beautiful and exquisitely profound gesture it accompanies. It's not at all trite to state that by the indelibly, hauntingly, transcendently bittersweet end of Lootera, everything magically falls into place, for there is true magic in Motwane's mastery in crafting a such a poetic, passionately felt, and perfectly realized work of art.
Subscribe to The Movie Report
M O V I E S
In Brief
Kevin Hart: Let Me Explain (R)

BUY THE: Poster! | DVD! | Blu-ray! | Soundtrack!
Kevin Hart's second stand-up comedy concert film doesn't address as wide a time scope as his first, 2011's Laugh at My Pain, which in both main routine and documentary footage centered around his not-always-ideal upbringing in Philadelphia. But the nearly two years that have passed since that film's release have been far more eventful than most decades--as evidenced by Let Me Explain's documentary footage following he and his crew as he travels literally around the world by plane and bus on a sellout comedy tour. Of course, with reaching such a height--and still elevating--level of success comes the cries of the other meaning of "sellout" and going "Hollywood," but Hart being Hart, he simply uses that as a new angle upon to fuel his self-deprecating sense of humor, which shows through in both the new opening scripted vignette directed by Tim Story (which is more organically integrated into the whole than the somewhat left-turn heist spoof sketch that closed Laugh at My Pain) and the meat of his stand-up material. Primary director Leslie Small doesn't deviate far from the template he set with that last film, the introductory segment quickly and completely getting out of the way of Hart's latest one man show, and that's not a bad thing. If this routine isn't quite as sharply focused as Laugh at My Pain--and the indelible, indelibly quotable character of his drug-addled father in that set is, after all, an incredibly tough act to follow--the laughs are frequent, with Hart's energy and timing having grown and been honed to more than fill the vast, cavernous space of Madison Square Garden. But however more successful and confident he is this time out, his (no pun intended) heart is just as strong, and a brief, sincerely sweetly emotional closing remark connects as strongly as his jokes--and speaks to why he's made it this far: not just his comic ability, but his relatability and rootability. Those qualities make one wish that, especially given the film's slim 75-minute run time, there was a greater use of candid documentary footage of him interacting with locals and partaking in the local culture in his European travels, for the bits that are included are funny and much too brief, not to mention reinforce that unmistakable affability that has given him such literally global appeal and ever-growing popularity.
The Lone Ranger (PG-13)

BUY THE: Poster! | DVD! | Blu-ray! | Soundtrack (1)! | Soundtrack (2)! | Movie Book!
When they first brought a welcome air of oddball abandon to the Hollywood blockbuster on the first Pirates of the Caribbean film way back in 2003, it almost seemed unthinkable that there would come a day that one would approach a collaboration between director Gore Verbinski and star Johnny Depp with only begrudging interest. Yet two more Pirates films and a Rango later (regardless of what one may have thought about each of those films), the idea of the two working together again, this time on a revival of the venerable western icon the Lone Ranger, didn't sound too tantalizing--most of all due to the prospect of Depp doing his Pirates-initiated, now-autopilot eccentric-for-blockbuster-hire schtick as the iconic western hero's Native American sidekick Tonto. And when it comes to Depp and Tonto, the fears are realized, though not so much in a ruinous fashion than a mildly irksome one. A framing device involving Depp in (admittedly impressive) old age makeup as Tonto recounts to a young boy the tale of how he first met the man (Armie Hammer) who would come to don the infamous mask feels less a narrative necessity than a rather shameless way to bring what is by original design a supporting character to top-billed-star screen time levels; with the layers of latex just amplifying Depp's quirk-tics all the more, his indulgence leads to Verbinski's own indulgence in a run time that needlessly clocks in at just shy of the two-and-a-half-hour mark.

But however clunkily paced the lumbering (especially in the midsection) affair is, overall the film does its job as a breezy entertainer. A large part of this is due to its cast, with the inexplicably under-the-title-billed Hammer making an affable lead as his initially out-of-his-depth do-gooder lawyer character learns the paces of heroism in his mission of personal vengeance and justice; and if some of his individual quirks lose their novelty quickly (such as Tonto's habit of "feeding" the dead crow he wears on his head), Depp does have a solid buddy rapport with Hammer. Many a terrific thespian--Tom Wilkinson, William Fichtner, Barry Pepper, Helena Bonham Carter, Ruth Wilson--fill out the cast, perhaps too many, as a number do what they can in generally thankless roles (most disappointingly the great Wilson, best known for her indelibly scary/sexy work as briliant psycho killer Alice Morgan on BBC's Luther, making her big Hollywood debut as Hammer's love interest/damsel in distress). But bringing them and the whole thing together in an appealing fashion is, indeed, Verbinski. Disney and producer Jerry Bruckheimer may give him too much free rein in terms of the slack run time, and he may then in turn give Depp too much free rein (however understandable, given how it usually sells) in his self-consciously and predictably bizarre performance, but Verbinski more or less has the market cornered when it comes to inventively snowballing action set pieces. Before the pace settles down, the film begins with a rollicking first act horse-and-train set piece that is then nicely bookended--and impressively, excitingly topped--by a climax that recalls the yesteryear free-for-all of silent adventure serials but taking it several notches further with modern stuntwork and tech enhancements. That sense of joy in Verbinski's action runs through and energizes the entire film, and in a summer season where even Superman is almost relentlessly glum, it's an ingratiating quality that should not be so easily and quickly dismissed.
Subscribe to The Movie Report
---
The Movie Report Archive/© Michael Dequina
All images and multimedia files are copyright their respective copyright holders and no rights are given or implied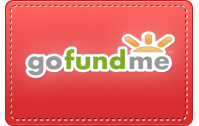 Please keep The Movie Report/
Mr. Brown's Movie Site alive
by generously submitting a PayPal donation.