Archive
June 2013
Volume 2
#723 - 724
June 21, 2013 - June 28, 2013
all movies are graded out of four stars (
)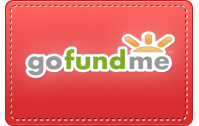 ...to The Movie Report, the free e-mail newsletter companion to TheMovieReport.com site:
(Note: If you are a current subscriber and wish to update your mailing address, e-mail me your new information.)
M O V I E S
In Brief
The Heat (R)

BUY THE: Poster! | DVD! | Blu-ray! | Soundtrack!
By-the-book FBI agent teams with loose cannon local police detective to take down a drug operation in Boston. Based on that plot synopsis, The Heat sounds like anything but--but then odd couple buddy cop yarns, comedic or otherwise, have been less about plot than personality generated by the characterization, direction, and most of all, actors. So if the scenario that writer Katie Dippold uses to unite the pair is perfunctory at best, the personalities she, director Paul Feig, and most of all stars Sandra Bullock and Melissa McCarthy really render that point moot. Bullock and most especially McCarthy, playing the brasher, showier part of the cop will undoubtedly get the lion's share of attention, and rightly so, as both of their crack senses of comic timing are well on point here, plus playing against a formidable foil has them both upping their respective games. But even their not-insubstantial abilities would have been for naught if there wasn't anything worthwhile to play, and if her storyline is no original, much less original, shakes, Dippold goes from there with a rather inspired spin on the old wrinkle of a mismatched law enforcement duo: both characters are, to put it bluntly, bitches, though in their own unique ways. Bullock's Ashburn may be uptight and conservative, but she's rather arrogantly, condescendingly, passive aggressively so; McCarthy's Mullins is a more outwardly, classically abrasive, no-filter-in-words-and-actions type. So the sparks that fly between the two have that much more sting, thanks to Dippold's acidically hilarious banter and Bullock and McCarthy's complete, fearless abandon in running with these character types. While running on the longer end running time-wise with comedies, as he did in Bridesmaids, director Paul Feig keeps the pace and coming at a quick clip, and whatever the film may lack in a really huge, word-of-mouth-generating gag of a scene (think the wedding dress shop scene, for instance, in Bridesmaids), it more than makes up for in winning laughs through its sharply, smartly written barbs with remarkable consistency, with very few lulls from first minute to last.
Subscribe to The Movie Report
M O V I E S
In Brief
Subscribe to The Movie Report
---
The Movie Report Archive/© Michael Dequina
All images and multimedia files are copyright their respective copyright holders and no rights are given or implied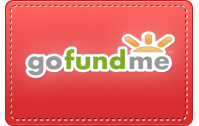 Please keep The Movie Report/
Mr. Brown's Movie Site alive
by generously submitting a PayPal donation.