all movies are graded out of four stars (
)
We are a participant in the Amazon Services LLC Associates Program, an affiliate advertising program designed to provide a means for us to earn fees by linking to Amazon.com and affiliated sites.
M O V I E S
The Great Gatsby (PG-13)

BUY on Amazon: Poster! | DVD! | Blu-ray! | Soundtrack! | Novel! | Audiobook!
While rightly hailed as a landmark in American literature, The Great Gatsby earned that status just as much, if not more, for the lyricism of F. Scott Fitzgerald's prose and his vivid depiction of a specific time and place as it was for the plot. As such, it is a literary property that lends itself some natural leeway for a filmmaker to imprint his or her own distinctive style, much like how Fitzgerald's way with words memorably dressed up what is, at its core, a not-exactly innovative love triangle. Given his favor and flair for the flamboyant, it's no surprise that director/co-scripter (with Craig Pearce) Baz Luhrmann has placed most of his ever-frenetic focus on creating an immersive cinematic experience (actually enhanced, for once, by 3D) of the hedonistic, high-rolling party scene of Roaring '20s New York.

Fittingly, Luhrmann thus gives his Gatsby an initial feeling not unlike his Moulin Rouge!, from the film's entry point/narrator being a newcomer to the scene (here, Nick Carraway, played by Tobey Maguire) who is quickly seduced by substances (here, alcohol instead of absinthe--complete with highly hyperactive sequence where the hero is hooked) to the garishly glam galas thrown by Nick's lavishly wealthy next door neighbor, Jay Gatsby (Leonardo DiCaprio), being awash with anachronistic music. That latter point is certainly a shallow bone of contention for some, but it points up the brashness and, frankly, brilliance of the application of the Luhrmann style here: how metaphoric visual and audio iconography make for easier contemporary relevance and connection. This is especially inspired musically; it's virtually impossible now to really evoke the danger and decadence of the so-called Jazz Age with era-appropriate jazz music, given how the passage of decades has assimilated it into the everyday mainstream. Luhrmann, with executive producer Jay-Z and executive music consultant Jeymes Samuel, come up with a temporally anomalous sonic fabric even more audacious than in Moulin Rouge!. Beyond merely juxtaposing modern pop/hip-hop/electronica against the yesteryear time frame, they blend the contemporary club-ready sounds with retro-period arrangements into something that not only feels organic to both eras but the captures the forward-thinking excitement and raw, radical volatility that comes with the emergence of the new.

In contrast, the central romance is earnestly, unabashedly by the book (in every sense). The mysterious Gatsby's equally enigmatic self-made millions are but a means to re-enter the orbit of lost love of his life, Nick's cousin Daisy (Carey Mulligan), now wed to Gatsby's across-the-water neighbor Tom Buchanan (Joel Edgerton). Given the flashy, sometimes assaultive nature of the sights and sounds of the production, it would be easy if not understandable to say that Luhrmann and Pearce undernourish the story and characters of the piece. But any sketchiness feels almost as if by design, for Luhrmann approaches the characters in a manner not at all dissimilar to the soundtrack, using the iconic value of his casting choices as shorthand. Maguire has built his entire career on playing everyman types, and that still-intact quality serves the film well, being the audience surrogate entryway into this world and all its attendant drama. It's almost unfathomable to realize that this is DiCaprio's first traditional romantic lead since Titanic all those years ago, for his off-the-shelf matinee idol charisma and presence is tailor made for not only the love story but the magnetic allure of Gatsby to all he encounters. Perhaps the most canny casting move is living Bollywood legend Amitabh Bachchan (in his much-awaited Hollywood debut) as the larger-than-life underworld figure who helped Gatsby build his fortune. And while they don't hold such instantly, intrinsically identifiable images, Mulligan and Edgerton are far from anonymous, certainly look their respective parts of the status-symbol-enamored socialite and stuffy old-money scion. But this isn't to say that the narrative meat only operates on surface, for the true wisdom of Luhrmann's casting lies in his actors' abilities to just as instantly evoke something deeper, the eloquence of their expressions filling in verbal silences and whatever other blanks are left on the scripted page. When Gatsby and Daisy first lock eyes, the electricity between DiCaprio and Mulligan is palpable, not only in terms of romantic rapport but the complex history of pleasure and pain behind the longing.

That reflects the key to Luhrmann's unusual but ultimately rather effective approach to his Gatsby. Whatever false notes hit (most notably, a needless framing story from which Nick's narration emerges; why the urgent need to fashion a cumbersome device for a simple voiceover?) and however excessive Luhrmann's energy may be at times (most especially in the opening stretch, as is his somewhat frustrating and potentially alienating norm), it boils down to its essence of pure feeling, in every sense--from literal stimulus and sensation as it recreates the experience of the bustling time and place via that soundtrack and the hyped-up CG-enhanced visuals; to the emotions, in all their seething, loving, consuming, destructive passions, that drive the characters and their actions. At first glance it may not look and sound like the most notions of The Great Gatsby, but by the end it certainly feels it through and through.
In Brief
The Pavement Psychologist
BUY on Amazon: Poster! | DVD! | Blu-ray!
Within the first minute of The Pavement Psychologist, Idris Elba's official short film writing/directing debut, he clears a couple of common obstacles for a first-timer. Speaking in terms of one making the transition from being in front of to behind the camera (though he doesn't resist the urge to make a fleeting, silent, almost obscured appearance in one shot), he announces a bit more ambition from a visual standpoint than most actors-turned-directors, not merely in the rather striking opening shots that peer overhead, then fluidly swoop into and around accountant Jenny's (Anna Friel) apartment, but also the production design (by Nick Palmer) itself, from the spartan, immaculate white of her bed and bedroom to, most notably, a ridiculously organized walk-in closet devoted entirely to her shoes. With carefully picture-labeled shoeboxes rather obsessively filed away in seemingly endless rows and stacks that line the walls around a literal central display case devoted to (as the film opens) a prized pair of gilttery red heels, the space resembles an odd cross between a mausoleum and a museum for footwear--an unabashed and knowingly cheeky expression of the writer/director's long-self-professed foot fetish, one of the ways Elba clears the second hurdle, which is to imprint his own distinctive style and identifiable voice into the piece. But beyond mere obsession indulgence, of which Jenny's Shrine o' Shoes is truly just the tip of the proverbial iceberg (with all the recurring close-ups of Friel's attractive metatarsals in footwear running the casual-to-glam gamut in the brisk 25-minute run time, Tarantino has seriously been dethroned in short, swift order); Elba does find ways to also weave it in organically, most obviously in how it comes to link Jenny with the "pavement psychologist" of the title, Chris (Nonso Anozie), a homeless philosopher of sorts who literally watches the feet of female passers-by and deduces their weight on sight for spare change. If the initial connection sounds somewhat contrived, the individual circumstances of each character--she, on her birthday, dealing with personal drama and frustrations with a partner (Steven Mackintosh) in the professional workplace; he, having suffered tremendous personal loss, finding ways to be useful and give back--bolstered by the natural, unforced rapport between Friel and Anozie make such an unlikely friendship rather involving and affecting to witness develop.

If only there were more time for it to breathe and watch it develop, for perhaps owing to being part of a short form drama anthology series, there is also more perfunctory and predictable plot business involving Jenny's company, namely some shady goings-on with funds as it relates to a local homeless shelter. While these concerns do eventually dovetail with the more character-driven ones, they pale in interest to and do detract, both in attention and precious screen time, from the absorbing Jenny-Chris/Friel-Anozie duet. Making those story elements look even more routine are the various quirky, freewheeling touches Elba throws in along the way that lend an added air of anything-goes unpredictability, whether they be dalliances into the dream-surreal that somewhat recall the edgy roughness of Elba's earlier, more casual experiments in filmmaking (the introduction of Jenny's shoe closet is bizarrely, fascinatingly, jolting--literally); or playfulness with the sound design (given his background and experience in music and audio production, it's hardly surprising Elba would pay attention and have some fun with this oft-neglected element of cinema) for effects both comic (the exaggerated sounds whenever Jenny puts on especially ornate shoes) and atmospheric (the rumbles of feet hitting hard pavement that often drone and intensify in the background, regardless of a scene's setting). Whatever the piece may ultimately lack in substantive story, it definitely compensates in character, both in the literal sense of the solid work Elba coaxes from the whole cast (which also includes Reggie Yates and one of Elba's 7Wallace DJ partners, Shax, in a two-scene, two-line appearance as a painter) and in the already distinctive personality of his still-nascent filmmaking voice, which promises to only polish and sharpen right along with his skill on subsequent projects.
Shootout at Wadala

BUY on Amazon: Poster! | DVD! | Blu-ray! | Soundtrack!
With films such as the Reservoir Dogs and Oldboy remakes Kaante (Thorns) and Zinda (Alive), respectively, director Sanjay Gupta has built his career on crafting edgy, entertaining crime thrillers whose amount substance generally lags behind the high quotient of style. His latest exercise in the gritty genre does nothing to combat Gupta's reputation. Based on a real-life "incident" orchestrated by law enforcement to capture a mob boss (John Abraham, who again proves really comes alive with darker material), the film is largely a flashback via a not-entirely-graceful framing device of a gravely wounded Abraham recounting his rise up the ranks and into power to a cop (Anil Kapoor, characteristically strong but not given a whole lot to do) on a seemingly endless drive to the hospital. His story doesn't hold much in the way of surprise: idealistic, by-the-book college student changed and corrupted by a wrongful prison sentence, from which he emerges into the seedy underworld of organized crime, first as a thug and then scheming and killing his way to the top of the food chain. But as with Gupta's other work, so galvanizing and alive is his high style that it becomes the film's substance: he knows how to stage exciting action sequences, of which there are many; similarly energetic are the dazzling picturizations of Anu Malik's songs, which he fits well to advance and enhance the narrative; even the striking Bollywood-atypical amount of eroticism is handled with equal parts heat and class. With all that, along with the solid performances by Abraham and Kapoor adding in some believable dramatic gravitas, it's hard to dismiss this as another generic shootout.
Star Trek Into Darkness (PG-13)

BUY on Amazon: Poster! | DVD! | Blu-ray! | Soundtrack! | Sheet Music!
Having successfully established the new Star Trek alternate timeline/rebooted the long-running film and television franchise with his 2009 revisionist yet still traditionalist take, with the groundwork already firmed up and laid down, J.J. Abrams now has a bit more free rein to run free with the sequel. And, to extend the tired metaphor, he indeed hits the ground running from the jump, during an in-progress mission-gone-awry where Captain Kirk (Chris Pine) and Mr. Spock (Zachary Quinto) commit an ever-snowballing sin of disrupting the existence of an alien planet's rather primitive race. With our heroes making a mad dash to dodge the chasing natives' spears and return to the not-discreetly-hidden-for-long Starship Enterprise before a volcano erupts, the message is loud and clear that for all the added freedom Abrams certainly had on this installment, he will be adhering to tried-and-true summer sequel psychology: bigger, louder, more explosive, more expensive. This, however, isn't a bad thing, and despite a run time that like the first film clocks in at over two hours, there really isn't a moment wasted here (except for maybe Kirk losing command of the Enterprise following the events of the opening sequence; this development actually lasts even shorter than one would expect), smartly not pausing to explain the dynamics between the various Enterprise crew members, but simply allowing the audience to witness for themselves: the buddy banter between Kirk and Spock; the odd yet sweet romance between Spock and Uhura (Zoe Saldana); and the efficient, committed, if not always smooth, work and personality color added by Bones (Karl Urban), Sulu (John Cho), Scotty (Simon Pegg), and Chekhov (Anton Yelchin). In keeping with the amped-up action mantra, the main plot line is unusually aggressive for a Trek: as mission and even more so personal payback, Kirk and company venture near the border of enemy (read: Klingon) space to capture a seemingly superhuman terrorist (Benedict Cumberbatch) who orchestrated destructive attacks from within Star Fleet headquarters. But however more elaborate and explosive the action is, not unlike what he pulled off in the first film, Abrams fuses the brasher, more contemporary action blockbuster sensibility with affectionate nods to the previous incarnations of the series--or, should I say, rather extensive homage to (if not, to use a euphemism, "borrowing" from) previous films, albeit with some radical spins. The last note may prove controversial among the die-hard Trekker/Trekkie community, but the twists do obviously come from a place of affection and at least make for a welcome dimension of originality to directly-lifted plot points. All the added big bangs and boom do deliver the requisite summer action thrills though on the whole the film isn't quite as rousing as Abrams's previous film, a perhaps unavoidable occurrence now that the initial novelty of seeing the original series characters and world(s) being reimagined no longer applies. But the film is a fun ride, and the returning cast also seem to enjoy themselves accordingly, but the breakout here is certainly Cumberbatch, with his otherworldly aura of menace and basso profundo rumble of voice, making a worthy and memorable Big Bad in the annals of Trek lore.
Save up to 60% on Movie Tickets and Concessions | Dealflicks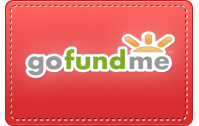 M O V I E S