Archive
April 2013
Volume 2
#715 - 716
April 19, 2013 - April 26, 2013
all movies are graded out of four stars (
)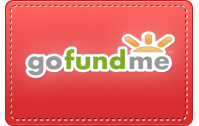 ...to The Movie Report, the free e-mail newsletter companion to TheMovieReport.com site:
(Note: If you are a current subscriber and wish to update your mailing address, e-mail me your new information.)
M O V I E S
In Brief
Pain & Gain (R)

BUY THE: Poster! | DVD! | Blu-ray! | Soundtrack! | Save up to 60% on Movie Tickets & Concessions
Michael Bay's latest will do nothing to silence the critics of his famously frenetic, overblown style--in fact, it will just give them even more ammunition, for Bay cranks those tics up even further, ratcheting his style up from inadvertently cartoonish to downright goofy. But, oddly enough, I can't think of a more appropriate approach for this impossibly true life story of a trio of bodybuilders (Mark Wahlberg, Dwayne Johnson, and Anthony Mackie) who, in order to quickly, simply, easily achieve their share stereotypical American dreams of ultrawealthy indulgence, kidnap and extort money from one of Wahlberg's well-off training clients (Tony Shalhoub). Needless to say, such a scheme is not as quick, simple, nor easy as it sounds, even more so with a trio as in-over-their-empty-heads as these three, and Bay's ever-excessive style with the quick, edits, flashy visuals, candy-garish colors, affected slow-motion really feels one with this material: the excesses of the characters' delusions, senses of self-importance, general behavior, and (especially in the case of Johnson's character) addictions; the excessive, outsize ridiculousness of the entire scenario and the outlandish turns it takes--all the more effective to underscore the almost unfathomable irony that this is, indeed, based on a true story. The three leads are ideally cast, with Wahlberg making a likable center despite his role's oafish cluelessness, Mackie obviously having a ball getting to play more comedy for a change, and Johnson steals the show as the born again Christian ex-con too easily seduced back by his lingering substance issues. Bay will never be an "art" director per se, but this is the closest his natural style for flash really feels like an organic extension and expression of the material's narrative and characters rather than mere surface gloss.
Subscribe to The Movie Report
Save up to 60% on Movie Tickets and Concessions | Dealflicks
M O V I E S
In Brief
Filly Brown (R)

BUY THE: Poster! | DVD! | Blu-ray! | Soundtrack! | Save up to 60% on Movie Tickets & Concessions
Yesterday's buzzed-about festival entry too often becomes today's neglected, under-the-general-radar release that is not so much launched than it simply, meekly escapes, and on the heels of February's barely noticed release of The Sapphires comes this female-driven fest fave hitting general cinema screens with minimal attention--a bit of a shame, as lead Gina Rodriguez delivers a fierce, forceful performance as the title character, in actuality the stage name for Majo, a young hip hop artist from East L.A. who gets a break that could not only mean big time success, but more importantly to her, the key to freedom for her incarcerated mother (the late singer Jenni Rivera, in what was a promising acting debut). While the angle with the mother is a fresh one and writer/co-director Youssef Delara (with Michael D. Olmos) do build some added wrinkles from it, unfortunately those are drowned out by the overly familiar beats: Majo believing her hype and turning her back on her friends; Majo discovering just how down and dirty industry types can be; there's even a side note with Majo's landscaper father (Lou Diamond Phillips) dealing with a racist client. However much earnest commitment and passion that the cast, most especially Rodriguez (who also does a very credible job behind the mic), lend to their roles, it ultimately cannot overcome the routine structure and approach to the overall execution.
Oblivion (PG-13)

BUY THE: Poster! | DVD! | Blu-ray! | Soundtrack! | Save up to 60% on Movie Tickets & Concessions
With the director of Tron: Legacy at the helm and the curiously off-peak springtime release date, one would not be unreasonable to initially deem this Tom Cruise sci-fi vehicle as a popcorn entertainer, a notion reinforced by the key art image of a space-suited Cruise carrying a really big futuristic firearm. While the mythology behind the futuristic scenario--the earth left largely uninhabitable after humanity engaged in a devastating but successful war--is action-oriented, from this director/co-writer Joseph Kosinski (working from his own unpublished graphic novel story) springboards to an adventure more concerned with ideas than explosions. Cruise plays one of the last two humans left on the earth to clean up the last remains of the alien threat before joining the rest of the survivors to colony on the other side of the solar system--but, of course, not only does he discover other humans (led by Morgan Freeman) surviving in the literal trenches but other increasingly disturbing truths about the nature of his world's and his very own existence, which come gradually more apparent with the arrival of a mysterious astronaut (Olga Kurylenko) apparently linked to Cruise's own murky past. The leisurely pace and sterile production design more than recalls Kubrick, but Kosinski pays homage in the best sense, as not only is the film more than technically impressive, he ably uses the slower pace to effectively build an atmosphere of unease and dread, which only crescendoes as he precision times various surprising plot developments and revelations. Cruise makes for a empathetic anchor, but the real color and personality to the piece is added by the supporting players, most notably Andrea Riseborough, both chilling and tragic as Cruise's mission partner and lover; and Kosinski's totality of vision, which may not look or feel entirely original but is striking and memorable all the same.
Subscribe to The Movie Report
Save up to 60% on Movie Tickets and Concessions | Dealflicks
---
The Movie Report Archive/© Michael Dequina
All images and multimedia files are copyright their respective copyright holders and no rights are given or implied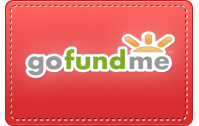 Please keep The Movie Report/
Mr. Brown's Movie Site alive
by generously submitting a PayPal donation.