Archive
March 2013
Volume 2
#710 - 712
March 15, 2013 - March 29, 2013
all movies are graded out of four stars (
)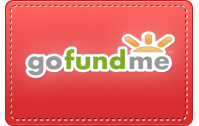 ...to The Movie Report, the free e-mail newsletter companion to TheMovieReport.com site:
(Note: If you are a current subscriber and wish to update your mailing address, e-mail me your new information.)
M O V I E S
In Brief
The Host (PG-13)

BUY THE: Poster! | DVD! | Blu-ray! | Soundtrack! | Score CD! | Movie Book! | Novel! | Book on CD!
The latest screen adaptation of a Stephenie Meyer romantic young adult bestseller points up her most curious approach to genre: take creepy concepts and then completely suck out any element of real danger from them. In the Twilight "saga," there were glowing vampires and werewolves-next-door; in The Host, it's alien body snatchers--whom, one Melanie Stryder (Saoirse Ronan) comes to discover, she can actually learn to relate to and peacefully co-exist with in the same physical person. But then the genre trappings are mere glossing for what in the Twilight series was a tried-and-true soapy triangle, and now in The Host a soap quadrangle between Melanie, her invading alien entity "Wanda," and two guys (Max Irons and Jake Abel) among the non-inhabited-humans fighting for the planet's freedom from extraterrestrial enslavement. Ronan gives her all in the dual role; her leading men and the rest of the cast (which also include a fairly underused Diane Kruger as the main "villainous" face) work hard to lend some interest to their respective roles; and director Andrew Niccol has whatever old school fun with the more overt sci-fi touches he can bring to the piece (hello, immaculate jumpsuits and sleek chrome gadgetry!), but they are at the mercy of Meyer (who, unlike with the Twilight films, serves as a producer) and her source material, which, as with her previous "saga," is catnip for the cooing teen female set but far less engaging and rewarding for anyone else.
Subscribe to The Movie Report
M O V I E S
In Brief
Subscribe to The Movie Report
M O V I E S
In Brief
Subscribe to The Movie Report
---
The Movie Report Archive/© Michael Dequina
All images and multimedia files are copyright their respective copyright holders and no rights are given or implied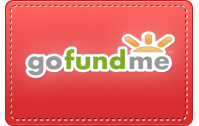 Please keep The Movie Report/
Mr. Brown's Movie Site alive
by generously submitting a PayPal donation.