Archive
December 2012
Volume 2
#699 - 700
December 21, 2012 - December 28, 2012
all movies are graded out of four stars (
)
...to The Movie Report, the free e-mail newsletter companion to Mr. Brown's Movie Site:
(Note: If you are a current subscriber and wish to update your mailing address, e-mail me your new information.)
M O V I E S
In Brief
Django Unchained (R)

BUY THE: Poster! | DVD! | Blu-ray! | Soundtrack!
My biggest concern going into Quentin Tarantino's reinvention of/valentine to the cult icon spaghetti western character was if he would retain the indelibly catchy (and, some would say, kind of corny) Luis Bacalov-composed title tune from the original 1966 Franco Nero starrer. In retrospect, knowing what a purist--and, let's be honest, connoisseur of kitsch--the writer-director-film geek famously is, I needn't have worried at all, for the first sounds heard in the new film following the retro Columbia Pictures logo, is, indeed, Roberto Fia earnestly crooning the ballad of love and loss for our titular hero. The film proper begins with the title action, as slave Django (Jamie Foxx) is literally unchained by German-born bounty hunter King Schultz (Christoph Waltz), who needs his help in nabbing his latest quarry. But figuratively speaking, Django--and, by extension, Foxx--remains more or less restrained for the next two-thirds of the rather massive 165-minute run time, as Django becomes Schultz's protege/sidekick in bounty hunting, with Waltz having a ball dispensing the ever-sharp, ever-listenable QT-speak with the same flair that won him an Oscar a couple of years ago. As in all Tarantino films, all the talk is never boring, and is not only one of the film's strongest elements but perhaps its biggest draw.

But the ostensible lead character and his quest to find and free his wife Broomhilda (Kerry Washington) thus oddly come off as a bit of a side concern, with not only Django getting the least to do, much less say, of the central buddy pair, but also various other "supporting" players emerging along the way and getting more than their fair share of snappy spotlight speeches and bouncy banter to wrap their tongues around--namely, Leonardo DiCaprio as Broomhilda's owner and Samuel L. Jackson as his lead slave. It goes without saying that these two have just as much fun--and are just as much fun to listen to--as Waltz, and it's a testament to Foxx and Washington's talent, presence, and proven rapport that they keep the central emotional hook strongly present as their underwritten roles are continually pushed to the sidelines by Tarantino's overwriting for others. So when, with about a half-hour to go, Django finally is fully unchained in every sense--both as the badass gunslinger and in getting to indulge in the QT gift of gab--it is at once viscerally satisfying (the exciting, blood-drenched the final act shootouts compensate for the rather sporadic action in the first two hours) and all the more frustrating, for Foxx is just as convincing as Waltz, DiCaprio, and Jackson while working the witty wordplay and makes a rousing, rootable action star, making one wish Tarantino had given him far more to do for most of the run time. (Washington's prodigious gifts, on the other hand, remain sadly underutilized.) But while the film then never quite lives up to its potential, it does overall entertain and deliver the memorable performances and dialogue one expects from a Tarantino picture.
Subscribe to The Movie Report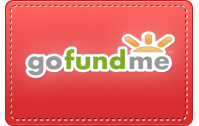 M O V I E S
In Brief
This Is 40 (R)

BUY THE: Poster! | DVD! | Blu-ray! | Soundtrack! | Screenplay!
For his latest writing/directing effort, Judd Apatow presents himself two challenges: one, spinning off supporting characters from a previous film (in this case, Knocked Up) into their own lead vehicle, something that is far less easy in practice than in theory; and two, for the first time, making a film that can't be boiled down to an easy hook, like Knocked Up, The 40 Year Old Virgin, or even the cancer-stricken comedian tale Funny People. As the title suggests, this film has a more generalized scope, as the familiar married pair of Pete and Debbie (once again, Paul Rudd and Leslie Mann) deal with all the attendant issues of hitting that certain age: trying to keep home and family together and afloat amid pressures both from outside forces (namely, financial ones) and within (now-not-so-little children entering the turbulence of puberty), plus coming to terms with what's in the past in order to prepare for and forge ahead into the future.

This is easily the most ambitious Apatow has been with any of his films, even those he's only produced, and in shooting for higher aims he has made the most satisfying example yet of why he's become such a formidable comedy brand in recent years: his unmistakable blend of sharp, stinging wit and gentle raunch with observant, even piercing emotional authenticity. Pete and Debbie's frequently combative yet ultimately affectionate relationship--not to mention Rudd and Mann's effortless chemistry--quickly re-established, Apatow and the stars are then able to give them added dimension and springboard into more complex and real territory, from dealing with the emotional baggage with their respective fathers (Albert Brooks and John Lithgow) to just the everyday work it takes to maintain a household and existence together. Being more centered on concept than plot, the film (which, per Apatow norm, does clock in over two hours) does then sometimes come off as a bit episodic, but threading it all into a cohesive whole is what is ultimately the main issue at hand: delivering laughs, which come frequently and often in a large way from first scene on, thanks in no small part to the ridiculously deep and gifted ensemble. The likes of Jason Segel, Charlyne Yi (both also reprising their Knocked Up roles), Chris O'Dowd, Melissa McCarthy, and even Megan Fox get their moments to shine, as do Mann and Apatow's real life daughters Iris and Maude, again playing Rudd and Mann's daughters. But make no mistake, this a vehicle driven by the reliable, ever-unsung prowess of its two leads. Rudd's easygoing charm and effortless timing continues to make a Pete an ever-likable everyman despite his all too human and well-meaning faults, but the big story is Mann, at last receiving a starring showcase and knocking it out of the park, drawing big laughs playing Debbie's domineering, bossy personality while also delivering moving work exploring the neuroses and insecurities that shape her behavior. And so follows the film as a whole: a really fun and enjoyable time, with a genuine and relatable dramatic foundation that makes the entire package all the more well-rounded and satisfying.
Subscribe to The Movie Report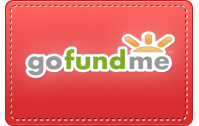 ---
The Movie Report Archive/© Michael Dequina
All images and multimedia files are copyright their respective copyright holders and no rights are given or implied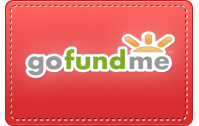 Please keep The Movie Report/
Mr. Brown's Movie Site alive
by generously submitting a PayPal donation.