Archive
December 2012
Volume 1
#697 - 698
December 7, 2012 - December 14, 2012
all movies are graded out of four stars (
)
...to The Movie Report, the free e-mail newsletter companion to Mr. Brown's Movie Site:
(Note: If you are a current subscriber and wish to update your mailing address, e-mail me your new information.)
M O V I E S
In Brief
Subscribe to The Movie Report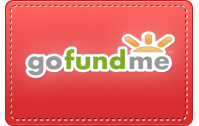 M O V I E S
In Brief
Talaash (Search)

BUY THE: Poster! | DVD! | Blu-ray! | Soundtrack!
With the presence of two of the top talents working in the film world today, actor/producer Aamir Khan and producer Farhan Akhtar, Talaash promises to be a thriller of uncommon style and, crucially, smarts from India or anywhere--and, indeed, they and director/co-writer (with Zoya Akhtar) Reema Kagti have delivered according to the twisty, twisted genre demands in this story of a cop (Khan) investigating the mysterious auto wreck that claimed the life of a popular film star. But while that line sums up the plot, it doesn't exactly touch on what the film is about. Not unlike another recent genre-surface vehicle for a capital-A Actor, the Denzel Washington starrer Flight, the story hook is ultimately a doorway to a darker, deeper dramatic exploration of the protagonist's destructive demons--here, the inescapable weight of personal tragedy that simulaneously binds and separates Khan and his wife (Rani Mukerji). How each one does (or doesn't) deal with the ever-present yet barely acknowledged issues, plus the ongoing crime procedural investigation and added complications brought about by a shady prostitute (Kareena Kapoor) all too eager to help Khan, makes for a number of divergent and seemingly random directions as the film is in progress. But Zoya Akhtar and Kagti's careful construction and the latter's controlled direction--with an ample assist from Ram Sampath's haunting, narrative- and character-supporting song score--not only weave all the disparate elements together in a convincing fashion by the climax, but in a remarkably organic way that at once pays off the story's turns and surprises (chief among the latter, the unexpectedly effective casting of Kapoor) and reinforces the film's most central concern and intent as a moving and quietly powerful study of the ongoing yet not always obvious damage suffered in the long wake of loss. And, of course, driving that point deeply from and into the heart are the two central performances: Mukerji, startlingly deglammed and drained of her natural glow, solidifies her rep as one of the most fearless and gifted pure dramatic actresses in India; and the ever-captivating, ever-formidable Khan, whose remarkably nuanced and incredibly haunting portrayal of a prototypically strong man forced to face and embrace his all too human vulnerability ranks among his finest performances--and alone makes this all-around solid achievement one that would play well with an art-minded audience here in the States far beyond the core Bollywood faithful.
Subscribe to The Movie Report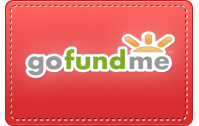 ---
The Movie Report Archive/© Michael Dequina
All images and multimedia files are copyright their respective copyright holders and no rights are given or implied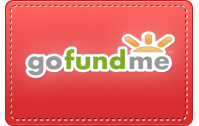 Please keep The Movie Report/
Mr. Brown's Movie Site alive
by generously submitting a PayPal donation.
Click here to buy movie posters!