Archive
November 2012
Volume 1
#692 - 693
November 2, 2012 - November 9, 2012
all movies are graded out of four stars (
)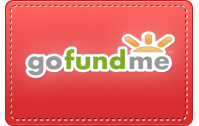 ...to The Movie Report, the free e-mail newsletter companion to TheMovieReport.com site:
(Note: If you are a current subscriber and wish to update your mailing address, e-mail me your new information.)
M O V I E S
In Brief
Subscribe to The Movie Report
Save up to 60% on Movie Tickets and Concessions | Dealflicks
M O V I E S
In Brief
Flight (R)

BUY THE: Poster! | DVD! | Blu-ray! | Save up to 60% on Movie Tickets & Concessions
Robert Zemeckis's first live action film since Cast Away also has a big plane crash sequence that kicks everything into motion--and how he adeptly builds suspense and tension with his deft handling of shots, editing, and (of course) visual effects prove that the decade-plus working exclusively in motion capture films have not diminished his skills at all. But Zemeckis really proves how much he's been missed in the live action arena is how (again, like in Cast Away) such a large set piece is an organic springboard for deeper, more intimate character drama--though, in this case, not in the way one would expect from either its title or publicity campaign. The air disaster and its aftermath weighs heavily on pilot Whip Whitaker (Denzel Washington), whose quick-thinking and rather recklessly unconventional maneuvers end up saving the lives of nearly all aboard the mechanically doomed plane, but not in terms of the pressures that come with the mantle of heroism or even finding the nerve to fly again (in fact, courage and bravado is just about the last thing Whip lacks), but in how this extraordinary act of valor threatens to expose--and force himself to recognize--his decidedly less admirable day-to-day existence as a drug and alcohol abuser.

Yes, this is, in ultimate actuality, a rough and often appropriately ugly addiction story, but any possible disappointment stemming from the marketing-led expectation of a more action-driven tale is most obviously thwarted by Washington's expectedly powerful work. His upstanding offscreen image especially works well for the duality of this role, for as Whip is hailed as a hero by the public at large, Washington never softens any edges as his character is pulled back and forth between sobriety and his disease, his better instincts and his substance-fueled ego. The supporting cast, including the likes of Don Cheadle, Bruce Greenwood, and briefly but effectively used John Goodman and Melissa Leo, are ideal fits for their respective roles, but the real revelation is the relatively unknown Kelly Reilly, an unexpected but ultimately inspired choice as a fellow addict and equally damaged soul to whom Whip gravitates toward after the crash. She and Washington are heartbreaking, and even if John Gatins's script seems like it forgets about her for stretches of time, her work lingers long in the memory. As good as she and Washington are, it is Zemeckis who shines the most with his seemingly effortless job of juggling all the elements, from the action of the open to the darker, deeper character drama and the humor (largely courtesy of Goodman, of course) that naturally emerges. How he pulls it all together is really impressive and shows how much his well-balanced expertise in the technical elements as well as in story and character have been missed in the live action cinema the last ten-plus years.
The Man with the Iron Fists (R)

BUY THE: Poster! | DVD! | Blu-ray! | Soundtrack! | Score CD! | Save up to 60% on Movie Tickets & Concessions
As if there were ever any lingering doubt--he is one of the Wu-Tang Clan, after all--RZA's screenwriting and directing debut confirms once and for all his love for yesteryear martial arts films, and that obvious and infectious affection for the genre carries the film past its equally obvious rough spots. Chief among the rough spots is RZA and Eli Roth's screenplay; the plot is a not always coherent mish-mash involving warring clans, a vast treasure of gold, a brothel (run by a badass madam played by Lucy Liu), a British soldier (Russell Crowe, having a ball coasting on hammy charisma), and a blacksmith (RZA) who ends up caught in the middle of it all. But then follows RZA's strength as a director, for such seemingly slapdash plotting is a hallmark of vintage chopsocky pictures, and the story serves as a just-sturdy-enough line onto which to hang many spectacularly staged and choreographed (if not always the most clearly edited) fight sequences, of which there are no shortage. What there is a shortage of is indelible lead characters; as the heroes, RZA and Rick Yune are functional, but not nearly as colorful as supporting players such as Crowe and Byron Mann (sporting a fright wig as the main villain), and as such the film functions less well as a stand alone adventure than an homage. But when RZA hits so many notes so right, from the sumptuous period production values to the title design to the climactic, punctuating uses of split screens to the terrific music choices--a mix of throwback-leaning score (composed by the writer/director/star himself, of course), modern hip-hop, and knowing nods (my favorite touch: lifting Sally Yeh's memorably poignant central ballad from John Woo's The Killer)--it's hard to not simply and happily go along for the wild ride.
Subscribe to The Movie Report
Save up to 60% on Movie Tickets and Concessions | Dealflicks
---
The Movie Report Archive/© Michael Dequina
All images and multimedia files are copyright their respective copyright holders and no rights are given or implied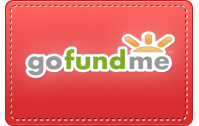 Please keep The Movie Report/
Mr. Brown's Movie Site alive
by generously submitting a PayPal donation.