Archive
September 2012
Volume 2
#686 - 687
September 21, 2012 - September 28, 2012
all movies are graded out of four stars (
)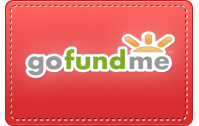 ...to The Movie Report, the free e-mail newsletter companion to TheMovieReport.com site:
(Note: If you are a current subscriber and wish to update your mailing address, e-mail me your new information.)
M O V I E S
In Brief
Subscribe to The Movie Report
Save up to 60% on Movie Tickets and Concessions | Dealflicks
M O V I E S
In Brief
Barfi!

BUY THE: Poster! | DVD! | Blu-ray! | Soundtrack! | Save up to 60% on Movie Tickets & Concessions
To western ears, the title--bearing a built-in exclamation point, no less--may sound distinctly unappetizing, but it's actually the name of an Indian dessert (which, it must be noted, does not appear in any way in the film). But like its namesake, writer-director Anurag Basu's film is a sweet and irresistible treat for film lovers. Ranbir Kapoor plays the deaf and largely mute protagonist Murphy, nicknamed the title, for that's how he pronounces his name; through sheer circumstance he meets and falls for a young woman (Ileana D'Cruz) set to marry another; through more twists of fate and his own innocently boisterous antics, he soon finds himself mistakenly mixed up in a kidnapping scheme of the autistic granddaughter (Priyanka Chopra) of a wealthy man. It sounds like a typical filmi triangle, but the execution is most Bollywood atypical, starting with its lead trio: D'Cruz may play a more typical dream girl character, but she's given a lot more shades and dimension for a seemingly stock type, and even then in not the most expected ways; Chopra cements her reputation as an actress of astonishing and often underestimated versatility in her most dramatic departure yet from her usual glamorous image--and fully inhabiting and disappearing into the part; and Kapoor, a major star in recent years, to whom I've generally been indifferent, is completely winning in the lead. Freed from the shackles of conventional dialogue and relying almost solely on his physicality, Kapoor's work is similarly liberated and loose, conveying a dynamic range of emotion with his face and, most memorably, reveals a genuine gift for physical comedy in the many Keaton/Chaplin-inspired set pieces.

That last point reflects what completely binds together and makes this such a refreshing watch, by Bollywood or any other standards: the creative style of Basu, who in his last few films is asserting himself as one of the more interesting and bold voices working in commercial Indian cinema. Masala-blending of genres and tones is standard for Bollywood, but the ingredients that are mixed here are far from it: the overall silent film era influence in both specific scenes and general execution, works wonderfully in both generating laughs and heartfelt emotion, most especially in the sequences focusing on Kapoor and Chopra; the film's 1970s setting is lovingly evoked in both the note-perfect look and costumes and in harkening back to a more earnestly innocent time in Indian cinema; and musically, the songs and score by Pritam (who occasionally appears on screen as a bit of a musical Greek chorus, similar to how Basu cleverly used him in 2006's Robert Altman-esque ensemble tableau Life in a... Metro) have a charmingly French sound and vibe. Basu owns his influences in every sense, making no bones about his homages and executing them with affection and precision, and all the while melding them into a moving work that is at once bittersweet and uplifting, and altogether charming.
Subscribe to The Movie Report
Save up to 60% on Movie Tickets and Concessions | Dealflicks
---
The Movie Report Archive/© Michael Dequina
All images and multimedia files are copyright their respective copyright holders and no rights are given or implied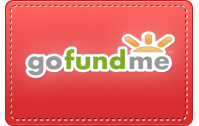 Please keep The Movie Report/
Mr. Brown's Movie Site alive
by generously submitting a PayPal donation.