#675 - 678
July 6, 2012 - July 27, 2012
all movies are graded out of four stars (
)
We are a participant in the Amazon Services LLC Associates Program, an affiliate advertising program designed to provide a means for us to earn fees by linking to Amazon.com and affiliated sites.
M O V I E S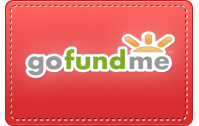 M O V I E S
The Dark Knight Rises (PG-13)

BUY on Amazon: Poster! | DVD Set! | DVD! | Blu-ray Set! | Blu-ray! | Soundtrack! | Movie Book (1)! | Movie Book (2)! | Movie Book (3)! | Action Figure (1)! | Action Figure (2)! | Action Figure (3)!
The prevailing thought as the end credits went up on The Dark Knight Rises (or, more accurately, beginning at around halfway through the 165-minute run time) was that this is certainly not the slam-bang Batman threequel that a lot of audiences will have been expecting nor will have wanted after 2008's game-changing second installment, The Dark Knight. It is, however, so clearly the series conclusion that director/co-writer Christopher Nolan wanted and, more importantly, passionately believed in, that Warner Bros. deserves credit for keeping their distance and letting him make this finale (and, in retrospect, this entire trilogy) uniquely his way.

While certainly not lacking in typically summer blockbuster sequences, the action is largely downplayed as incidental to Nolan's (who again shares writing credit with brother Jonathan and David S. Goyer) more pressing interests in theme and character. While technically a Batman series, this film shows that not for nothing do two of the three films not have that iconic brand name in the actual title. This story has, all along, from its virtually half-Bat-free 2005 opening installment Batman Begins, belonged to the man under the cowl, orphaned, vengeful Bruce Wayne (Christian Bale), who, as this film opens, has been living as a recluse in the eight years since the events of the last film, passively witnessing Gotham City become a crime-free (or as close as it ever could be) utopia thanks to harsh legislation passed after Batman falsely took the fall for a violent crime. A breach in Wayne Manor security by cat burglar Selina Kyle (Anne Hathaway) sets into motion events that will not only get Bruce back into the Bat body armor, but also unearth Nolan's greater sociopolitical concern on the ticking bomb that is always there even at times of "peace": the ever-bubbling-under tensions of economic and social inequality, and issues of trust between authorities and the masses--which are all brought to the fore in explosive fashion by the hulking masked terrorist known as Bane (Tom Hardy). This headier ambition easily makes this the talkiest, slowest-moving, and least viscerally exciting of the series (especially as Bane is just as prone to launching into verbose propaganda-laced speeches as he is to unleashing physical pain) and its most gravely serious, the jolts of macabre humor that played a large part in making the last film such a phenomenon almost all but absent here. But beyond mere real world allegory, the issue does have direct relevance to its characters. Bruce is, after all, a man of immense wealth that enables him to indulge his clandestine nighttime activities; conversely, while she clearly does get a kick--literally and figuatively--out of her hobby, Selina's crimes are just as much for financial necessity as it is sport; and after standing by for years as the loyal, supportive surrogate parent and witnessing the wounds and scars suffered by his master, Alfred (Michael Caine) is finally able to voice his doubts that Bruce's obsessive mission is neither the most righteous or constructive way to use his privileged position nor his true calling in life--that is, if it can even be called a life.

And there lies the brilliance of Nolan's Bat-saga. In a massive studio tentpole sense, he delivers what's required. Things blow up in spectacular fashion. There are chases involving Bat-vehicles (new this time out: the urban aircraft known simply as the Bat). Batman, Bane, Selina, various thugs, henchmen, police, and regular citizens get into down and dirty brawls. All of the movie mayhem is meticulously captured by cinematographer Wally Pfister, whose work is lent even more of an epic sheen in the footage (over a third of the film) shot expressly in the giant screen IMAX format. Yet no matter how elaborate the effects or big the boom, it is all mere cosmetic, comic book window dressing. Even with those more grandiose contemporary hot button macro-thematics churning, the film's great resonance is rooted in the the finely drawn characters and their ever-shifting and -evolving relationships--Bruce and Alfred, Batman and Commissioner Gordon (Gary Oldman); Bruce and young cop John Blake (Joseph Gordon-Levitt); Bruce and Wayne Enterprises CEO/gadget guru Lucius Fox (Morgan Freeman); Bruce and potential new love Miranda Tate (Marion Cotillard); Bruce/Batman and Selina; Selina and Bane; and, of course, Bruce and Batman--and all the actors further enhance the complexities, conflicts, contradictions that make them register on such an intimate level. That the famously larger-than-life moniker "Catwoman" is never once uttered by or in reference to Hathaway's Selina feels all too appropriate, the fluidity of her allegiances fueled by believably grounded motivation. The largely undersung heroes of the series remain the poignantly understated Oldman, whose Gordon is further tested from within by his anguish over the deception that "cured" Gotham far more effectively than any of his honest endeavors; and Caine, who makes his reduced screen time hit like a punch to the gut. But appropriately rising above is Bale, whose emotional and exhilarating rendering of this final, full-circle arc of Bruce's journey is the true culmination of the film's very title: Bruce finding the fortitude to truly rise above the literal and physical masks and liberate himself from the dangerously self-righteous, self-destructive obsessions that have driven him for almost his entire life.

"The legend ends" makes for a most inaccurate tag line for the film, for it marks Batman's ultimate ascension into a symbol far transcending the life of one guy in a bat-modeled battle suit and the city limits of Gotham--and this ambitious, largely satisfying wrap-up only further ensures that Nolan's legendary achievement with this three-film cycle will long live on.
In Brief
Raising Izzie

BUY on Amazon: Poster! | DVD! | Blu-ray!
Izzie (Kyla Kenedy) is the younger sister of 14-year-old Gertie (Victoria Staley), who, after the cancer-related death of their widowed mom, has been secretly raising her solo for the past year. It would only take the slightest misstep or stroke of misfortune to upend the sisters' lifestyle, and when the carefully constructed safety net left behind by their mother crumbles, their possible salvation may lie with Gertie's school teacher (Vanessa Williams) and her husband (Rockmond Dunbar), who have been struggling to start their own family. This made for television feature marks the directorial debut of Roger Bobb, striking out on his own after a long producing stint at Tyler Perry Studios, and it's very much in line with his former boss's style, with its broad, not-always-seamless touches of humor and equally overstated melodrama and faith-affirming message. While Williams and Dunbar, seasoned pros that they are, are able to poignantly convey the very real emotional core of their characters and their angst, and newcomer Staley shines in some choice dramatic moments, the film is too weighed down by the overly convoluted contrivances of its initial conceit and a bit too overly TV-movie pat to achieve genuine uplift.
30 Beats (R)

BUY on Amazon: Poster! | DVD! | Blu-ray!
The all too common pitfall of any contemporary riff on the classic stage and film romantic roundelay La Ronde (most famously adapted to film by Max Ophüls in 1950 is of being way too self-satisfied with the structure--a stream of brief vignettes detailing a chain of affairs that inevitably lead back to the first character in the series--that the filmmakers forget to make any of the individual characters and/or vignettes at all interesting much less involving. And, like other half-hearted efforts such as 2002's (understandably) long forgotten Love in the Time of Money, so goes the debut of writer/director Alexis Lloyd, who assembles an assortment of faces both fresh (such as Condola Rashad and Jason Day) and familiar (Jennifer Tilly, Lee Pace) in this quickly tedious string of sexual encounters across ages, nationalities, and social station over a few days in New York. To Lloyd's credit, there does seem to be a larger point here as what begins as pure sex then ends with an encounter of genuine affection, but it takes a lot of uninteresting, unmemorable pairings (and one highly unerotic threesome) not worth getting through to reach that point--once again demonstrating that a clever storytelling structure can easily be reduced to a mere gimmick when there's no story of worth to tell.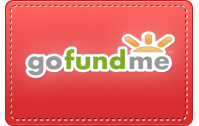 M O V I E S
In Brief
Red Lights (R)

BUY on Amazon: Poster! | DVD! | Blu-ray! | Soundtrack!
After pulling off a literal one-man show for Ryan Reynolds with Buried, director Rodrigo Cortés clearly means for this follow-up to show that he can indeed operate on a much larger canvas and with a wide array of acting talent from Cillian Murphy and Elizabeth Olsen to more seasoned movie mainstays as Sigourney Weaver and Robert De Niro. Initially there is some amusement to be had as Weaver and Murphy play veteran-and-protege investigators on a mission to debunk any reports of alleged paranormal phenomena--think The X-Files but with two Agent Scully-esque skeptics (a comparison that Cortés clearly does not shy away from, given how the opening titles more than echo that long-running show's iconic credit sequence). Weaver and Murphy make an amusing team, and amid the more allegedly fanciful goings-on the former not only has some tongue-in-cheek fun but lends her character some convincing emotional weight. When De Niro turns up on the scene as a blind celebrity psychic who mysteriously, suddenly comes out of a self-imposed decades-long retirement--causing much angst for Weaver, with whom he shares some traumatic history--the film theoretically should truly get cooking, but it instead quickly flies off the rails with elaborate set pieces (which actually aren't all that impressive--just lots of shaking and things falling/breaking) and plot developments that become more over the top, overblown, and nonsensical, even for this type of thriller. De Niro is a bit more animated than he usually is for popcorn paycheck roles, but Olsen is wasted as the token girlfriend to Murphy, who deserves better lead showcases than this.
Trishna (R)

BUY on Amazon: Poster! | DVD! | Blu-ray! | Novel!
Prolific and eclectic director Michael Winterbottom's latest effort finds him returning to adapting the literary work of Thomas Hardy, but unlike 1996's (the rather terrific) Jude (the Obscure), this isn't a straightforward adaptation but a "reimagining" even more radical than his 2000 effort The Claim, his loose take on The Mayor of Casterbridge. Not only does this adaptation of Tess of the d'Ubervilles transplant the story from 19th Century England to modern day India, the film's dialogue was entirely improvised on set from a basic outline tracing the titular young woman's (Freida Pinto) journey away from her small, poor home village--and her pure, true nature--to bigger, more exciting, more menacing environments, none more so than her turbulent romance with the UK-raised son (Riz Ahmed) of a wealthy hotelier. Winterbottom's casual style for what increasingly becomes dramatically intense material is not only risky but potentially foolish (appropriately, mirroring its heroine's journey), but he entrusted the daunting task to two wisely chosen actors. The duality of Ahmed's role represents the biggest departure from the original Hardy text, and his understated work is likely to be undervalued, for what intentionally appears to be a completely open heart carries nuances of self-aware condescension that become more pronounced when prodded. Pinto is stunning to behold as usual, but given a chance to step beyond the more thankless window dressing roles in her recent big Hollywood projects, her performance is also striking; Trishna's outward, placid passivity may be a bit difficult to connect with at first, but the piercingly expressive eyes tell the whole story--the excitement of not only first love but the new, and that innocent hope and romantic idealism slowly, inevitably bled dry. In a nice finishing touch, Winterbottom also throws in some nice nods to Bollywood, from cheeky touches such as casting filmmaker Anurag Kashyap and actress Kalki Koechlin as themselves when the story takes a minor detour into the Mumbai film industry; to the original song score composed by Amit Trivedi (who also appears as himself), which poetically and, by the end, rather powerfully comment on the progression of this tragic tale.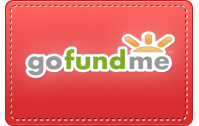 M O V I E S
In Brief
The Amazing Spider-Man (PG-13)

BUY on Amazon: Poster! | DVD! | Blu-ray! | Soundtrack! | Movie Book! | Video Game! | Action Figure!
The reboot of the film series based on Marvel's iconic wall-crawling superhero may understandably take its name from the character's flagship comic series, but more appropriate would be the much shorter-lived Web of Spider-Man, for director Mark Webb's vision has Peter Parker web slinging whenever possible for whatever purpose, almost as if to comfort the devoutly traditionalist comic book fanboys by highlighting that unlike Sam Raimi's preceding film trilogy, this Spidey's web shooters are not organic but mechanical, just as they were in the character's first appearance on the printed page 50 years ago. That move reflects the overall back to basics approach to this restart, most clearly embodied by the new Peter/Spidey himself, Andrew Garfield. With all due respect to predecessor Tobey Maguire, who did a fine job in his films, Garfield is in every way more the spitting image of Stan Lee and Steve Ditko's comic creation: physically, he uncannily resembles Ditko's lanky, long-limbed, boxy-headed Peter (with perpetually mussed hair being a different but highly appropriate finishing touch); and spiritually, Garfield nails the socially awkward, brainy scientist geekiness that is out-of-costume Peter, soft-spoken and stammery, yet--teen that he is--not above using his newfound abilities to dish out some overdue schoolyard comeuppance to his bullies. Even with some deviations from the tried and true (e.g., no wrestling match--though a wrestling ring does figure; the "with great power comes great responsibility" message is conveyed without the famous credo ever uttered verbatim) and this film representing a clean-slate start, completely retelling the entire origin story from spider bite to the doomed fate of Peter's uncle Ben (here played by Martin Sheen) plays a bit been there, done that redundant. But the slower pace in this telling and more narrowly focused time frame allows Webb and writers James Vanderbilt, Alvin Sargent, and Steve Kloves to take their time to strongly establish the characters and relationships as groundwork for what will certainly be a new ongoing series of films. Garfield has sterling chemistry with Emma Stone, who is spunky, smart, and sincere as Peter's comics-derived first love Gwen Stacy (another reflection of the return to basics); also affecting is his rapport with Aunt May, who is lent a fresher, more understated emotional energy by Sally Field. In fact, that Peter's learning curve with his powers is more fleshed out, not donning the famous red-and-blue spandex for at least until halfway into the film (there's even an interim step of a hoodie-and-red-mask combo that's a bit of a cheeky/geeky nod to the infamous clone Scarlet Spider); and the villain here is not his most famous adversary (Green Goblin, a.k.a. Norman Osborn, whose corporation plays a major role here) but another (the Lizard/Dr. Curt Connors, well played by Rhys Ifans) recalls the man-under-the-mask emphasis of Batman Begins. Similarly, while the truly huge payoffs in this screen version of the Spidey mythos may be yet to come, there is still much to savor in this world-establishing installment, from those performances and chemistry to some solid action and rather graceful acrobatic sequences. Webb's approach may lack Raimi's more unhinged invention and quirky wit--and, for that matter, Raimi's more melodramatic, outsize sense of angst--but it is respectful and satisfying, and if it feels somewhat by-the-book safe, the basic foundation now effectively recemented, it solidly paves the way for bigger thrills and greater dramatic, cinematic heights to scale in subsequent films.
The Do-Deca Pentathlon (R)

BUY on Amazon: Poster! | DVD! | Blu-ray!
After inching their way into the mainstream with their star-cast last two films, Cyrus and Jeff, Who Lives at Home, Jay and Mark Duplass's latest effort behind the camera finds them returning to the scrappy, ultra-indie, household-name-free world with this slight but amusingly quirky comedy. The title comes from the 25-event, Olympic-like athletic competition brothers Jeremy (Mark Kelly) and Mark (Steve Zissis) created for themselves as teens--and whose much-debated result led to their current estrangement as middle age-pushing adults. When the two reunite during Mark's birthday weekend at their mother's house, it's game on to determine a winner once and for all--that is, under the noses of the rest of their family, who are too aware of the lasting damage and dysfunction the earlier competition left in its wake. The Duplass Brothers wisely told such a slight tale on a small scale: basically only five characters (appropriately enough, given the term "pentathlon" in the title), only a handful of locations (but mainly one, the house), and a slim 75-minute run time. Each move proves to be wise, as the film never overstays its welcome nor strays from its focus on the relationship between these overgrown man-children; but the wisest choice of all is to cast talented unknown actors (in addition to Kelly and Zissis, Jennifer Lafleur turns in strong work as Mark's concerned wife), who make these characters and the absurd goings-on feel that much more real--and hence all the more funny.
Katy Perry: Part of Me (PG)

BUY on Amazon: Poster! | DVD! | Blu-ray! | Soundtrack!
A Katy Perry 3D concert movie sounds like a thinly veiled promo puff piece, and the opening moments do little to allay that fear, what with the testimonials from young fans gushing about how the pop star's image and music inspire them to not be afraid to be themselves, pursue their dreams, etc. etc., à la the self-satisfied self-backpatting that marred last summer's Glee: The 3D Concert Movie; this is then followed by an opening credit sequence that somewhat recalls that of last February's feather-light Justin Bieber 3D concert film Never Say Never and initially appears to follow that movie's track as it covers Perry's childhood upbringing and career beginnings. But from the first, early glimpse of Perry's now-ex-husband Russell Brand, this document of her 2011 California Dreams tour announces, surprisingly so, that this will have a bit more adult-oriented grit. While there's plenty of footage of Perry performing her effervescent pop confections with even more sugary, candy-colored live staging, there is a much darker undercurrent at work as it examines her far-from-overnight rise to pop prominence (prior to hitting it big, the strictly Christian-raised Perry briefly dabbled in gospel, then with a shift to the secular then came a long trail of failed record deals and fizzled, frustrating creative partnerships with producers), and, eventually, the ultimate personal cost to sustain her success. Directors Dan Cutforth and Jane Lipsitz not only do not sidestep Perry's deteriorating union with Brand but address it head-on, making for some surprisingly touching moments, such as startlingly candid footage of an emotionally wrecked Perry barely being able to stand, much less maintain emotional composure, mere moments before a platform raises her to perform to the largest crowd of the entire tour, in Brazil. Thus this film takes an unusual inspirational angle; it's less the typical and banal "believe in your dreams and they'll come true" message (looking at you, Bieber) than about finding the strength to weather the shattering of idealistic illusions: first the fairy tale of landing that first record deal, which for Perry only led to years of stunted career and artistic growth; then that of finding and keeping the love of your lifewhile enjoying the pinnacle of professional success, which proves to be a most precarious balancing act that Perry valiantly, desperately tries but ultimately fails to pull off. While overall enjoyment of the film does in large part hinge on on one's taste for Perry's bouncy bubblegum brand (no pun intended) of music, that unexpected angle gives the film more stand-alone substance and resonance than anticipated.
Savages (R)

BUY on Amazon: Poster! | DVD! | Blu-ray! | Soundtrack! | Novel! | Book on CD!
From the jump, this adaptation of Don Winslow's novel delivers all the sex, drugs, and violence in high (in more ways than one), often over-the-top style that one would expect from director Oliver Stone, but it isn't until about the midway point does he really lock into a deliciously devious, devilish groove. This is because the ostensible heroes of the piece, pot growing partners Taylor Kitsch and Aaron Johnson and their willingly shared lover Blake Lively, may make for a picture-perfect, young sun-kissed Orange County ménage-&agrave-trois, but they are most distinctly lacking in the way of anything resembling a truly engaging personality between the three of them. (Pity poor Kitsch who, while definitely making more of an impression here than in John Carter or Battleship, fails to make a home run out of what appears to be an out-of-the-box star-making character type: the violent hothead.) That fact is brought into all the more sharp relief as Stone--and the audience--gradually pay greater attention to the shadier types these three run afoul of: Salma Hayek as a ruthless drug empress who kidnaps Lively to make Kitsch and Johnson fall in line; Benicio del Toro as a psychotic, sadistic enforcer; and John Travolta as a corrupt DEA agent who may or may not entirely be on the young duo's side. The work done here by these three veterans is far from a model of restraint, but nor should they be, for they each perfectly embody in their own unique way (Hayek's sinister, telenovela-ready ice queen; Travolta's ever-hyper hamminess; del Toro's complete batshit insanity) the giddily unhinged sense of danger and its alluring excitement that Stone and co-screenwriters Winslow and Shane Salerno achieve everywhere outside of the lead trio. When Stone finally achieves a comfortable balance between the pretty young things and the cornucopia of crazies, the film truly comes to full life as the lurid, down and dirty entertainer one hopes for.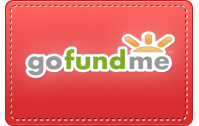 ---
We are a participant in the Amazon Services LLC Associates Program, an affiliate advertising program designed to provide a means for us to earn fees by linking to Amazon.com and affiliated sites
The Movie Report Archive/© Michael Dequina
All images and multimedia files are copyright their respective copyright holders and no rights are given or implied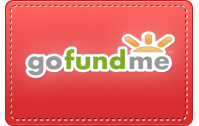 Please keep The Movie Report/
Mr. Brown's Movie Site alive
by generously submitting a PayPal donation.