#653 - 654
January 6, 2012 - January 20, 2012
all movies are graded out of four stars (
)
We are a participant in the Amazon Services LLC Associates Program, an affiliate advertising program designed to provide a means for us to earn fees by linking to Amazon.com and affiliated sites.
M O V I E S
Red Tails (PG-13)

BUY on Amazon: Poster! | DVD! | Blu-ray! | Soundtrack!
One quality of Anthony Hemingway's Red Tails likely to receive a bit of criticism from snarkier-than-thou mainstream movie media is actually one of its strongest virtues: the sincere, unironic, unapologetically throwback sensibility, playing much like a product from or directly after the WWII era. That its stalwart hero pilots engaging in aerial dogfight derring-do to a shamelessly swelling musical score happen to be African-American then rather pointedly highlights just how unfair it's taken this long for the legendary Tuskegee Airmen to get their proper, larger than life big screen treatment. After all, what they did do in real life was just as, if not more than, impressive than what white military heroes would do in reel life at the time. That old fashioned, almost square approach, from the archetypal lead characters to broadly sneering Nazi villainy to what are now war movie story conventions (e.g. love with a European local; being trapped behind enemy lines), adopted by Hemingway and screenwriters John Ridley and Aaron McGruder thus feels like a corrective to that long-standing cinematic inequity, to finally give these oft-overlooked patriots a retro rah-rah-worthy vehicle of their own.

But there is also more going on here than old school genre homage: it's also a solidly executed example of such an inspirational entertainer, equal parts excitement and heart. In the former category, Hemingway has fun using all the decidedly un-retro 2012 Industrial Light and Magic digital effects toys at his disposal for the many aerial warfare sequences. Given that this is a Lucasfilm Ltd. production, similarities to Star Wars (most specifically, the original) will inevitably be called out, but that's not exactly an insult for action filmmaking. What has long proven to work with X-Wings and TIE Fighters very much translates in thrilling fashion to an Earthbound combat context.

None of characters here are based on any specific real-life figures, and as such they fall for the most part into conventional character types; that said, they are all lent human dimension by the actors. Given the size of the cast (Tristan Wilds, Elijah Kelley, Ne-Yo, Michael B. Jordan, Method Man, Andre Royo, Marcus T. Paulk, Cuba Gooding Jr., and Terrence Howard are among the recognizable faces here), some of men in the unit inevitably get more screen attention than others, but serving as an equalizing force is the unforced and genuine camaraderie between the guys, helped by some amusing banter from Ridley and McGruder's pen. That chemistry is especially evident between the lead buddy pair of Nate Parker and, the certain breakout of the ensemble, David Oyelowo. As, respectively, the hard-drinking captain and reckless daredevil of the group, they forge a believably brotherly tough love rapport and have the effortless gravitas to sell and serve as a compelling emotional anchor for all the action.

But, of course, what makes this film that is (per the opening titles) "inspired by real events" certain to inspire future real events is the enduring legacy of the Airmen. If Red Tails isn't quite the information-heavy lecture of a historical drama some may be expecting, the Tuskegee Airmen's genuine spirit of courage, dedication, and brotherhood is rather fittingly honored and embodied by what is rousing adventure picture.
In Brief
Contraband (R)

BUY on Amazon: Poster! | DVD! | Blu-ray! | Soundtrack!
Players

BUY on Amazon: Poster! | DVD! | Blu-ray! | Soundtrack!
With the arrival of January comes modest expectations for some agreeable popcorn entertainment to wash away weighty awards season pretension--and the latest Mark Wahlberg action programmer certainly fits the bill. Here he plays a reformed smuggler forced to do--yes--one last job to repay a debt made by his screw-up of a brother-in-law (Caleb Landry Jones). As that sentence suggests, this is certainly not the most original of scenarios, but director Baltasar Kormakur (remaking/adapting a 2009 Icelandic film he starred in but didn't direct, Reykjavík-Rotterdam) generates substantial tension from it as things take expected turbulence and turns as Wahlberg and his ragtag crew travel to Panama and back. Less compelling is the homestead thread focusing on his wife (Kate Beckinsale, largely on paycheck autopilot here), their old friend (Ben Foster, solid), and the violent heavy (Giovanni Ribisi, doing an annoying accent) forcing the job, but the two tracks merge in a satisfying (if not exactly realistic, but so goes the genre) way.

A successful Wahlberg action programmer from yesteryear, F. Gary Gray's hit 2003 take on The Italian Job, gets a Bollywood makeover (completely authorized and official at that; that earlier film and its screenplay gets its due screen credit here) with Players, and famed "director duo" Abbas-Mustan do deserve some due for attempting a balance between faithfulness to the source film (hello, Mini Coopers!) and their own distinctive stamp on the material--not only in terms of grafting on Indian film conventions but also in infusing their trademark (as the trailers put it) "thriller style." Unfortunately, the results are far more interesting in theory than in practice. The ingredients are there for this to work: the plot-driving heist has been rather cleverly transplanted from Italy to Russia; Abbas-Mustan has assembled a capable cast including the likes of Abhishek Bachchan, Sonam Kapoor, Neil Nitin Mukesh, Bipasha Basu, and Bobby Deol; and Pritam has reliably composed some catchy dance tunes. But post-intermission, when even the production design starts to get as obnoxiously overblown as some of the performances (Mukesh's in particular) and forced comic and would-be emotional beats, the film flies way over the top in a manner far less fun than it is simply distracting. Clearly Abbas-Mustan, with the additional turns they pack on top of the original film's existing ones, were trying to recreate the deliciously trashy magic of their last film, 2008's tawdry, twisty, compulsively watchable global box office smash Race, but some moderation in all respects would have been more thrilling. (Special thanks to Naz8 Cinemas)
Joyful Noise (PG-13)

BUY on Amazon: Poster! | DVD! | Blu-ray! | Soundtrack!
Writer/director Todd Graff's first film, 2003's youth performing arts comedy Camp, today plays much like a precursor to Glee, so it's amusing to find his latest, clearly showing hangover signs from the TV phenomenon. Granted, this is a not a high school show choir but an all-ages-encompassing gospel one, but many parallels abound, from its central plot thread of an underdog choir's efforts to win a big national competition to its reappropriation of contemporary pop songs into choral numbers. But for all the easy comparisons to that series, ultimately this film most closely resembles Graff's debut for better and (largely) worse. When its musically gifted cast, from top-billed diva duo Queen Latifah and Dolly Parton (as the choir's dueling heads) to younger generation leads Keke Palmer and Jeremy Jordan (as, respectively, Latifah's daughter and Parton's grandson), get the chance to raise their voices for performance numbers (a number of which featuring lovely original tunes penned by Parton), the film is stirring and even poignant; when the music stops, Graff doesn't come up with equally compelling comedic or dramatic material, the former coming off as sitcom-silly (e.g., a food fight), the latter either clichéd (Palmer and Jordan's forbidden love) or cloying (Latifah's younger child, played by Dexter Darden, suffers from Asperger's). The entire cast is game and does their best with whatever Graff gives them, but only when the script takes a back seat to song does the the film live up to its title.
The Viral Factor

BUY on Amazon: Poster! | DVD! | Blu-ray!
This thriller finds director Dante Lam with a lot on his mind: an international law enforcement agent (Jay Chou) with only weeks to live thanks to a bullet lodged in his head; his discovery of a long-lost brother (Nicholas Tse) who, in typical movie fashion, happens to be on the opposite side of the law; and a Big Bad's (Andy Tien) dastardly scheme to develop a new biological weapon, which lends the film its title. If the more sentimental human drama doesn't always mesh quite so seamlessly with the more sensational genre elements, Lam's not-so-secret equalizing weapon is his long-proven skill with action, and the well crafted set pieces make any plot heaviness go down in smooth, exciting fashion. Certainly helping out matters are stars Chou and Tse, both equally capable of handling the physical action demands and selling the drama.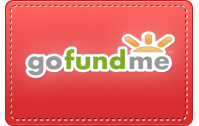 M O V I E S
In Brief
The Iron Lady (PG-13)

BUY on Amazon: Poster! | DVD! | Blu-ray! | Soundtrack! | Screenplay!
With the immense talents of no less than arguably the greatest living actress, the living legend that is Meryl Streep, at their disposal, one cannot blame writer Abi Morgan and director Phyllida Lloyd for being ambitious and not going the standard biopic route for their portrait of controversial British Prime Minister Margaret Thatcher. While they do give one an idea of how Thatcher first got into politics and then rose through the ranks of Great Britain's government to become the first woman to occupy the top post, it is told in a nonlinear flashback structure framed by an elderly, frail Thatcher's ongoing exchanges with a vision of her dearly departed husband (Jim Broadbent). If this sounds too clever for its own good, sometimes it is, for in the early going Lloyd and Morgan constantly stall the narrative momentum by cutting from scenes of a young Margaret (played by Alexandra Roach) back to more stagnant scenes of Streep wearing heavy (and very convincing) old age make-up as the dementia-stricken present-day incarnation. But once Streep takes over the flashback scenes and once Thatcher's '80s heyday begins to be covered, only then does The Iron Lady start taking shape as a film. But what is always fully formed from start to finish and is truly the glue that keeps the proceedings together is the iron lady known as Streep. It is a truism to state that she is one tremendous actor, but performances like the one she delivers here make it impossible to ever take her prodigious skills for granted. Predictably, she completely nails Thatcher in her politicking prime, warts and all, but the true brilliance of her work comes in how she is able to make the film's creakier conceits such as the conversations with her dead husband work through the power and wisdom of her acting choices; for example when Thatcher finds she literally needs to give up the ghost, it's made all the more wrenching--and a stridently artificial writing construct is thus rendered real--by her powerful understatement. Whatever flaws the film as a whole may have, the phenomenal accomplishment of Streep's work in it cannot be overstated.
Pariah (R)

BUY on Amazon: Poster! | DVD! | Blu-ray! | Soundtrack!
Like its main character, it's all too easy to pigeonhole Dee Rees's Sundance-celebrated drama as being "Black" and/or "lesbian," but also as in the case of teenage Alike (Adepero Oduye), it would be incredibly lazy to apply reductive labels to something deeper and universally, intimately relatable. Alike's specific experience may be that of a gay African-American woman, but her struggles to express herself comfortably and find her place of security among her peers, within her family, and as part of the world at large are the very experience of any adolescent's growing pains into his or her fully formed adult identity--brought home by Oduye's terrifically natural and piercing lead performance. Oduye is truly is a rising star to watch, but equally revelatory is the solid dramatic turn delivered by none other than veteran funnywoman Kim Wayans as Alike's disapproving mother, and it is the uniformly excellent work that Rees coaxes from her entire ensemble that elevates her film above the more formulaic coming-of-age beats of her screenplay.
D V D / B L U - R A Y
Our Idiot Brother (R)
Movie:
; DVD:

BUY on Amazon: Poster! | DVD! | Blu-ray! | Soundtrack!
My Friend Pinto
Movie:

BUY on Amazon: Poster! | DVD! | Soundtrack!
Guzaarish (Request)
Movie:

BUY on Amazon: Poster! | DVD! | Blu-ray! | Soundtrack!

One of the more pleasant surprises of what is usually the dead zone of late summer last year was Jesse Peretz's Our Idiot Brother, which turned out, contrary to the title's suggestion, not as a broad, stupid comedy but a rather gentle and sweetly funny charmer about a stoner simpleton (Paul Rudd) whose good-natured bumbling up-ends but ultimately straightens out the lives of his three far less pleasant sisters (Elizabeth Banks, Emily Mortimer, and Zooey Deschanel). Although the film was hardly a blockbuster, Anchor Bay and the Weinstein Company have a served up a fairly stacked DVD release with an assortment of extras as amiable as the film itself. Peretz offers a running commentary that at times threatens to become a bit of a repetitive love fest for his cast and crew, but luckily he has a lot of interesting and insightful stories to share, particularly in how the story and characters were shaped through both his collaborations with co-writers Evgenia Peretz and David Schisgall (his sister and brother-in-law, respectively) and people from his own real life experiences and then later on set with the actors. A selection of four deleted scenes including an alternate ending are disposable but watchable for the very same reasons that the included 15-minute making-of documentary is elevated beyond standard EPK-originated fluff--the engaging and infectious personalities of the ensemble, much like how the film works.
A Bollywood film released last year telling a similar story and striving for a similar vibe was My Friend Pinto, the title character (Prateik) also being a well-meaning naïf whose innocent clumsiness ultimately causes as much goodwill as it initially does havoc. But director/co-writer (with Arun Sukumar) Raaghav Dar resorts to easy and unfunny slapstick as soon as Pinto arrives in the big city from his small hometown for a New Year's Eve visit to the only friend he knows, childhood buddy Sameer (Arjun Mathur), who would now rather not have anything to do with him anymore. Selfish Sameer leaves Pinto to fend for himself on hectic New Year's Eve, and more chaotic antics ensue that bring him in the orbit of a variety of characters, who come to like and have their lives unexpectedly improved by his entry. It's a nice idea, but just never a funny one, especially with Dar piling on overly broad physical gags; and that the film sometimes flirts with becoming something more intriguingly offbeat (the opening titles, which are a 3D journey through a scene-setting childhood photo collage; a romantic duet number that builds to some Baz Luhrmann-ish over-the-top visual whimsy) becomes more than a little frustrating. But nothing is more frustrating than the half-hearted resolution to what ostensibly is the central arc and relationship: that between Pinto and Sameer. The film runs at a very Bollywood-lean 104 minutes, and while this is in many ways a good thing, the film could have used more screen time to properly cap off that concern, which as it stands is more or less tied up by a less than satisfying voiceover, which prevents Sameer from ever truly redeeming himself as any sort of sympathetic character.
Surprisingly, one of the producers of My Friend Pinto is Sanjay Leela Bhansali, whose operatic films--both in terms of production design and its heightened emotional sensibility--hardly fit the light and disposable bill, and his most recent film, 2010's Guzaarish was certainly no exception. A major box office disappointment especially considering his reputation and the track record of the pairing of stars Hrithik Roshan and Aishwarya Rai Bachchan (in their third film together), the commercial fate in no way reflects the quality of the film, where a quadriplegic former magician (Roshan) fights the government for his right to die. This is indeed a riff on the 2004 Javier Bardem starrer The Sea Inside, but this is actually a substantial improvement over that inexplicable award winner, both in terms of performances and the film as a whole. Roshan and Rai's (as his devoted nurse) chemistry proves to be even more elastic than previously thought, trading in the naughtily brazen lustiness of Dhoom:2 and the sensual slow burn of Jodhaa Akbar for a Remains of the Day-esque romantic repression--and their rapport remains just as riveting and affecting. But the story also makes a lot more emotional sense here, what with the generous glimpses of Roshan's literally magical glory days (envisioned as music- and dance-driven illusions, à la David Copperfield--giving Roshan ample opportunity to show off his famously graceful moves) starkly contrasting with and powerfully driving home his helpless impotence. Thankfully UTV's DVD and most especially Blu-ray meticulously capture the audiovisual splendor as it appeared on the big screen, and the underachieving financial returns at cinemas have not prevented the studio from including an informative making-of documentary on both editions.
Our Idiot Brother specifications: 1.78:1 anamorphic widescreen; English 5.1 Surround; English and Spanish subtitles. My Friend Pinto specifications: 2.35:1 anamorphic widescreen; Hindi 5.1 Surround; English subtitles. Guzaarish DVD specifications: 2.35:1 anamorphic widescreen; Hindi 5.1 Surround; English and Arabic subtitles. ( Our Idiot Brother : Anchor Bay Entertainment; My Friend Pinto and Guzaarish: UTV Home Entertainment)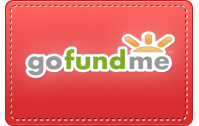 ---
We are a participant in the Amazon Services LLC Associates Program, an affiliate advertising program designed to provide a means for us to earn fees by linking to Amazon.com and affiliated sites
The Movie Report Archive/© Michael Dequina
All images and multimedia files are copyright their respective copyright holders and no rights are given or implied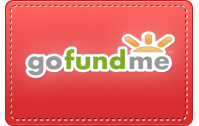 Please keep The Movie Report/
Mr. Brown's Movie Site alive
by generously submitting a PayPal donation.