#642 - 643
August 12, 2011 - August 31, 2011
all movies are graded out of four stars (
)
...to The Movie Report, the free e-mail newsletter companion to Mr. Brown's Movie Site:
(Note: If you are a current subscriber and wish to update your mailing address, e-mail me your new information.)
M O V I E S
In Brief
Colombiana (PG-13)

BUY THE: Poster! | DVD! | Blu-ray!
In this era of green (in every sense), this actioner ranks as one of the more eco- and econ-friendly projects of recent memory, what with producer/co-writer Luc Besson recycling many elements from his prior successes The Professional, La Femme Nikita, and The Transporter. The first two most especially come to mind as a young girl in Bogota witnesses her parents' murder and flees to the States, where after training with her uncle (Cliff Curtis) grows up into the adult form of Zoe Saldana, a deadly assassin pursuing a personal mission of vengeance in between contracted hit gigs. Saldana is game for all the down-and-dirty action, especially in a Statham-ready Transporter-esque brawl at the climax, but aside from the physical action, she really doesn't have much to work with; her character is already more or less something of a tough cookie as a child (her expertly strategic evasion of her parents' killers amuses on the surface but is ultimately a bit WTF), and she doesn't develop into much more than that as an adult. The element that is supposed to create some sort of connection, her relationship with (again, more shades of Nikita) a love interest completely oblivious to her real life, doesn't work because Saldana and co-star Michael Vartan have little chemistry--not that they're really given much in the way of screen time together to develop any sort of rapport. And even for an escapist shoot-and-blow-'em-up, there are a bit too many convenient coincidences to keep the plot rolling, such as the head fed (Lennie James) on Saldana's pursuit getting a crucial bit of information by an anonymous character who literally passes through his office. Director Olivier Megaton lets a lot of things go boom and a lot of shots are fired, but the film ends up as awkward as Curtis and James's fake accents and a collection of beats Besson himself has already hit far more effectively elsewhere.
The Debt (R)

BUY THE: Poster! | DVD! | Blu-ray! | Soundtrack!
Marketing for this remake of a 2007 Israeli film unsurprisingly plays up the spy thriller elements, and indeed the film does boast the pulpy hook of a trio of Mossad agents (Sam Worthington, Jessica Chastain, and Marton Csokas) on an undercover mission in 1960s Berlin to capture a Nazi war criminal (Jesper Christensen) and bring him back for trial. While the film does have some effective and suspenseful action beats, this being a film from high class Shakespeare in Love director John Madden, the real meat of the film lies in the dynamics between the characters once the criminal is captured--first in the immediate aftermath, when the film becomes a tense single-location drama as the presence of Christensen in the trio's cramped flat creates new complications but more importantly intensifies existing tensions between the three; and then, in the film's most inspired turn, some 30 years later when the consequences of a critical decision made by them not only continue to reverberate but culminate. Matthew Vaughn had a hand in the script, and the film benefits from his now-established touch in deftly balancing genre demands with character-driven drama, that balance extends to Madden's direction and most especially casting: out of the impressive ensemble standing out the most is rising star Chastain, turning in her third terrific performance of the year; and, as the older incarnation of Chastain, the ever-reliable Helen Mirren, lending her usual gravitas and piercing vulnerability and making the character's anguish real even when the film takes maybe one slightly over-the-top step in the final act.
Our Idiot Brother (R)

BUY THE: Poster! | DVD! | Blu-ray! | Soundtrack!
The title suggests another in the line of silly, crass, incredibly broad comedies, but the reality is actually much subtler, sweeter, and all the funnier for it. The film does take a little time to get going as it sets up the players--three sisters: a mousy housewife (Emily Mortimer), a ruthlessly ambitious career woman (Elizabeth Banks), a boho lesbian (Zooey Deschanel)--and their individual lives that the fresh-out-of-prison idiot brother (Paul Rudd) of the title proceeds to up-end in short order. Sounds like a bunch of stock types playing out a stock premise, but the time that director Jesse Peretz takes to establish the personalities and the relationships more than pays off, as the laughs come less from raucous, rowdy set pieces than truly character-driven complications. And the character that is indeed the engine is Rudd's and he and Peretz create a person unusually endearing for films like these: he's a slacker stoner and definitely not the sharpest tool in the shed, but whatever chaos he causes his loved ones comes from a place of well-meaning obliviousness with zero trace of malice. Similarly, the trouble the sisters get into are much of their own doing, with their brother's entrance more or less only hastening what was ultimately inevitable. The entire cast, which also includes Steve Coogan, Rashida Jones, Kathryn Hahn, Adam Scott, and TJ Miller, is all comically game but the chemistry between those playing the family members generates real heart as well as laughs. "Cute" is probably not the word one would expect to attach to a film titled Our Idiot Brother, but there is no more apropos term for its gentle comic charm.
Subscribe to The Movie Report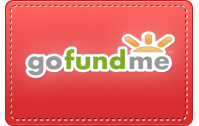 M O V I E S
In Brief
The Change-Up (R)
BUY THE:
Poster! | DVD! | Blu-ray!
30:Minutes or Less (R)
BUY THE:
Poster! | DVD! | Blu-ray!
The body switch comedy is nothing new, and indeed The Change-Up does its change-up between a pair of expectedly polar opposite old friends, one a workaholic lawyer/family man (Jason Bateman), the other a slacker would-be actor (Ryan Reynolds). But the distinctive angle played by director David Dobkin and writers Jon Lucas and Scott Moore is that of crude raunch, which in the first 20 minutes or so is not terribly promising, what with Reynolds regressing to the grating, über-obnoxious Van Wilder mugging I had hoped he had long abandoned for good. But once the big switch happens, the elements start to fall into place, with Bateman's famously quirky comic energy cutting loose in an unusually and hilariously fresh way, and the always game Leslie Mann getting increased screen time to both fearlessly wring laughs and sell the heart of the piece as his wife. On the other side, Reynolds is a likable straight man, and the omnipresent Olivia Wilde strikes believable comic and romantic sparks opposite him. But of course the main order of business is laughs, and while the outrageous shock value of a lot of the gags is a completely expected game plan for writers best known for The Hangover, they also know how to make all the crudeness and raunch genuinely funny.

Mining similarly targeted comic territory is 30:Minutes or Less, which takes its title from the oft-broken promise of a slacker pizza delivery guy (Jesse Eisenberg) who must suddenly must learn the value of a time deadline when a couple of sleazy lowlifes (Danny McBride and Nick Swardson) strap a time bomb to his chest to force him to commit a bank robbery for them. As expected, Eisenberg makes an effectively harried straight man to all the chaos, and McBride and Swardson work their respectively well-trodden territories of misguided machismo and oafish cluelessness, but the big stories here are Aziz Ansari, upstaging Eisenberg with his hilarious timing as his schoolteacher best friend; and a scene-stealing Michael Peņa in a change-of-pace comic turn as a hitman. Like Eisenberg's previous collaboration with director Ruben Fleischer, Zombieland, this movie doesn't aim to be more than a fun, gleefully profane comic twist on a genre picture, and the two again succeed in achieving their goal.
Final Destination 5 (R)
BUY THE:
Poster! | DVD Set! | DVD! | Blu-ray! | Soundtrack!
The fifth entry of durable horror franchise (yes, even as the fourth film was presumptuously titled The Final Destination) makes no alterations to the now-familiar, ever-rigid formula structure: premonition of a spectacular, deadly disaster (this time, a bridge collapse); the person with the vision (here played by Nicholas D'Agosto) ushering a select few out of impending doom's way; said catastrophe actually coming to pass; death evening the the score one by one through a series of unfortunate "accidents." (This installment actually finds the formula fully reinstated, for Tony Todd, absent last time around, returns as a coroner prone to uttering ominous portents of doom.) So credit is due to director Steven Quale and writer Eric Heisserer, both newcomers to the series, for making this film as amusing as it is, and that is no small part to more or less dispensing of any illusion that the "accidents" are at all scary--they all are played for pitch black comedy that has the added element of suspense in guessing how the individual ingredients will converge into a tragic demise; they also add to the fun in sometimes throwing in some clever misdirects and well-chosen uses of the 3D effects to punctuate certain kills. There is also, unfortunately, some obviously unintentional comedy, namely in the hysterical (in every sense) performance delivered by Tom Cruise lookalike Miles Fisher, who is wholly ill-equipped to pull off the ambitious arc written for his character. It definitely is no small feat to make a decade-plus-old horror series feel a bit re-energized in its fifth go-round, and that's what Quale and Heisserer have done here with their cheekily darkly comic touch and some interesting tweaks to the overall plot; that being said, it's time to truly send the series to its own final destination while they're (unexpectedly) ahead.
Glee: The 3D Concert Movie (PG)
BUY THE:
Poster! | DVD! | Blu-ray! | Soundtrack!
From the matter-of-fact title to the slushie-drenched end credit crawl, Glee: The 3D Concert Movie doesn't pretend to be for anyone but viewers of television series. The hit teen TV musical dramedy series' spin-off summer hiatus concert tour uses the curious conceit of having its young troupe of actor-singers perform in character, and this hastily-assembled and -released feature-length document of a couple of their two New Jersey dates makes no effort to explain who the characters are, let alone what their specific situations and relationships are to each other. Interspersing documentary sequences following a few real-life teen fans and how they are inspired and empowered by the series' message of tolerating, accepting, and celebrating their "loser" differences comes off as a bit too heavy-handed and self-back-patting an effort to convince detractors and those unfamiliar with the show of its sociocultural importance; the presentation of these messages will likely only truly resonate with those who are already self-professed "Gleeks."

Director Kevin Tancharoen (a veteran of dealing with singing/dancing young actors, having directed the 2009 version of Fame) would have been better off sticking to the musical performances, for that is where the film holds considerable appeal for fans and non-fans alike. As a regular viewer of the show for all its undeniable talent yet frustrating unevenness in its writing, it is especially interesting to see which of the cast's abilities translate to a stage context in front of a live audience. Not surprisingly, Broadway veteran Lea Michele (Rachel Berry) comes out above and beyond everyone else with her formidable pipes and commanding charisma to match. But the one who pulls up in second place is surprising: season two breakout recurring guest star Darren Criss (interestingly getting billing as part of the main starring cast, not with the recurring cast), who may be a complete ham but is a consummate showman as he powers through a trio of numbers fronted by his character, Blaine Anderson. Mostly everyone else shows their own distinctly appealing energy, style, and presence as performers, from Amber Riley's (Mercedes Jones) easy-going demeanor pleasantly tempering her trademark rafter-raising, earth-shattering vocals; to Heather Morris (Brittany S. Pierce) and Harry Shum Jr.'s (Mike Chang) sultry and smooth dance moves; to pop-superstar-sensation-in-waiting Naya Rivera's (Santana Lopez) soulful rasp and overwhelming star quality (her blistering duet with Riley, "River Deep, Mountain High," is even more the electrifying highlight here than it was this past season). The one notable exception is the ostensible male lead of the series, Cory Monteith (Finn Hudson), a fine actor who always had the most questionable voice of the cast, here further confirms that music is not his strongest suit, for he comes off as an awkward and clenched live performer. Unless one is truly a die-hard Gleek, this is a film best left to wait for on DVD, 3D be damned, as its most ideal function would be as agreeable background TV noise while doing other things.
The Help (PG-13)
BUY THE:
Poster! | DVD! | Blu-ray! | Soundtrack! | Novel! | Book on CD! | CD-ROM!
Tate Taylor's film of Kathryn Stockett's best seller has received its fair share of sight-unseen criticism for months before its release, and while I cannot say some people's fears and trepidation are completely unfounded and unjustified, there is one undeniable truth: the impressive roster of acting talent assembled here deliver such powerful performances that the film is worth a look for that alone. Towering above the entire cast is, not surprisingly at all, the ever-superb Viola Davis as the focal African-American maid who secretly collaborates with a young Caucasian writer (Emma Stone) on a book detailing the lives and working conditions of the women of color who raise the white babies in 1960s Mississippi. It's heavy, provocative subject matter, but the film is, in the chick-lit tradition, more of a seriocomic film than a gravely serious one, and as such accusations that the film sugarcoats to an extent are not unjustified, not to mention the gripes that it's another film filtering Black experience through a White lens; surely the hardships, hate, and indignities such women had to face day in, day out went beyond a singular cardboard racist grande dame such as the one (well-)played here by Bryce Dallas Howard.

That said, if scenes and situations don't always play as harshly true to life, the emotional reality and toll of these lives ring hard and true, thanks to the dimension and gravitas lent by those performances. Superlative work is rather expected from the likes of Davis, Stone (whom it is good to see show off her dramatic chops in a high-profile film after her excellent work in the virtually unseen--and frankly overall forgettable--Paper Man), Howard, Sissy Spacek (as her lush of a mother), Allison Janney (as Stone's cancer-stricken mom) and Cicely Tyson (as Stone's family's former maid), so perhaps making an even more memorable impression is the work by two less familiar stars. Jessica Chastain, who made a lasting mark in a dialogue-light turn earlier this summer in Terrence Malick's The Tree of Life, continues to show great promise as well as some comic charm to her talents as a white trash-y housewife/high society outcast. But even more impressive is Octavia Spencer, so largely underused and underappreciated for years, seizing her big opportunity here as Davis's best friend and fellow maid, at turns touching and funny, and altogether delivering a star-making turn that I would classify as movie-stealing if it weren't for the overwhelming presence of Davis. She is truly the beating heart and bleeding soul of the film, and without her Taylor's film would hardly leave the audience with the rather startling and haunting impact it does at its conclusion.
Rise of the Planet of the Apes (PG-13)
BUY THE:
Poster! | DVD! | Blu-ray! | Soundtrack!
Another attempt at reviving the seminal, if dated, '60s-'70s science fiction series seems a bit of a dubious prospect, especially after Tim Burton's disappointing 2001 megabudget take left about no one satisfied nor clamoring for another try, but Fox gets it right far beyond any and all expectation with this stylish, smart, and genuinely exciting reboot. This being an origin story, the film begins not with a world run by hyper-intelligent primates but in a contemporary, recognizable earth, as a scientist (James Franco) tests his experimental drug for Alzheimer's on chimpanzees to unforeseen results--or, at least, unforeseen to him and the other characters, for the title, much less decades-long familiarity with the franchise, more than tells what's to come. So it's up to the creative team to make the inevitable unfold in compelling fashion, and major credit goes to the man at the helm, Rupert Wyatt (who last directed one of my favorite underseen gems of the last couple of years, the clever, surprisingly poignant UK prison break film The Escapist--rent it!), who manages to both hit the ground running with a rapid pace while patiently building the character dynamics and dramatic stakes to an explosive payoff. And key to the character building is one truly tremendous performance--not by Franco, who's just perfectly fine here; nor an ever-stunning Freida Pinto as the window dressing love interest; nor John Lithgow as Franco's Alzheimer's-stricken dad: Andy Serkis, once again giving a master class in expressive, nuanced, powerful physical acting from a performance capture rig as the focal ape, Caesar. As he did as Gollum and King Kong, Serkis creates a complex character at once monstrous yet completely earns one's sympathies, making both his physical evolution and mental one from an abused lab subject to a fearless, formidable, badass rebel leader (in a way, this is film like Project Nim Strikes Back) both scary and genuinely rousing--and all without the aid of spoken dialogue. But this isn't just a bit of a message drama about playing God and messing with (in every sense) nature; Wyatt delivers the huge action goods once the proverbial shit hits the fan, and the set pieces have that much more impact because they are built on such a solid character and narrative foundation--so solid, that by the conclusion of this wildly satisfying entertainment, I am already clamoring for a continuing series.
Subscribe to The Movie Report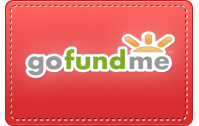 ---
The Movie Report Archive/© Michael Dequina
All images and multimedia files are copyright their respective copyright holders and no rights are given or implied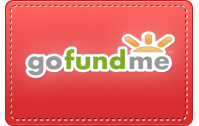 Please keep The Movie Report/
Mr. Brown's Movie Site alive
by generously submitting a PayPal donation.
Click here to buy movie posters!