#636 - 638
June 3, 2011 - June 29, 2011
all movies are graded out of four stars (
)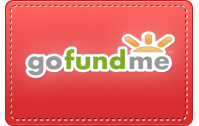 ...to The Movie Report, the free e-mail newsletter companion to TheMovieReport.com site:
(Note: If you are a current subscriber and wish to update your mailing address, e-mail me your new information.)
M O V I E S
In Brief
Subscribe to The Movie Report
Save up to 60% on Movie Tickets and Concessions | Dealflicks
M O V I E S
In Brief
Subscribe to The Movie Report
Save up to 60% on Movie Tickets and Concessions | Dealflicks
M O V I E S
Video Girl

BUY THE: Poster! | DVD! | Blu-ray!
Meagan Good's first foray into independently shepherding and producing her own projects, 2006's Miles from Home, was just about everything one wouldn't expect from a debut indie effort from an established, veteran actor. While most such endeavors are often just mainstream movies done on a lower budget, Miles was a bold, rather experimental film that gave her and writer/director/star Ty Hodges an opportunity to showcase the range of their talents in a new light. Hodges and Good's second effort, teamed with equally enterprising writer/producer Datari Turner, Video Girl, isn't quite as brashly risky as that earlier film, but it again showcases the dimensions of her talent too often neglected by her higher profile projects.

On paper, the film looks to be a bit conventional, what with the familiar innocent-corrupted-by-fame hook to the fact-inspired tale of Lorie Walker, a sweet, sheltered aspiring dancer who gets swept up into the glamorous showbiz life by aptly-monikered hotshot music video director Shark (Adam Senn), who casts her as his hip-swaying hip-hop cheesecake muse. Her quick trajectory into success and fortune comes in direct proportion to the even swifter personal price paid, for as her svengali's grip becomes more suffocating and she spirals into the self-destruction of substance abuse. If similar stories have been told many times over, Hodges (who remains behind the camera this time out) and Turner distinguish theirs in the atypical angle of approach. If films like these too often tend to wallow in the nihilistic minutiae of the descent, Video Girl downplays the intrinsically exploitative nature of the scenario, its avoidance of overtly explicit content reflective of how it goes one step further than the usual tale of a lost soul--more than that, it's one of a how a lost soul can rediscover and save itself.

However, this isn't to say that without graphic, lurid scenes, Lorie's journey isn't harrowing; Hodges and Turner take the higher, wiser road by instead largely relying on the performances to intimately sell the emotional beats of the characters, which ultimately make a more substantial and lasting effect than any shallow indulgences/crutches like nudity and sex ever could do. Hodges has largely smartly cast the supporting canvas: Ruby Dee lends her usual gravitas to the part of Lorie's grandmother; Turner himself has a natural, unforced rapport with Good as a longtime friend of Lorie's; and, in perhaps the most canny move, Good's real-life sister La'Myia plays the pivotal character of Lorie's sister Stacy, and their real-life connection informs their screen chemistry and performances, for the Lorie-Stacy relationship is perhaps even more thematically critical to the film than that between Lorie and Shark. It also has a bit more impact than that central pairing, for the casting of Senn is the one slightly off note; while he and Good strike some spark, he doesn't have the effortless, overwhelming charisma to quite sell the irresistible allure of Shark. The lower key charms may work in context for a naive character like Lorie, but it takes a bit more presence to convince the viewing audience, and Senn doesn't quite get there.

But the film gets it right where it counts the most--in its leading lady. This is an ideal showcase for Good, initially playing on her image as a sexy siren as a hook before delving into some deep, dark, dramatically demanding territory, and she more than rises to the challenge. She makes an instantly likable heroine, and that audience empathy is key in keeping one invested as her unworldliness and disappointment over dashed dreams (the latter a gracefully handled note of motivation in Turner's script) leads her to follow some questionable paths--and in maintaining a rooting interest for her to find her way back to her true self. It's a harder task than it may sound, for Good also bravely doesn't sugarcoat Lorie's more unsavory behavior as her ego and addictions grow; that even through that she manages to also never make the viewer lose sight of Lorie's core decency under the decadence is not only impressive but a rather savvy detail and commentary on flashy celebrity culture: the trap of playing to the expected part, yet one cannot ever escape who they truly are despite their most desperate efforts. Similarly, even if she has not had too many showcase acting opportunities in the years since her disarming breakthrough in Eve's Bayou, Good here forces the audience and the industry to recognize that she is, under the glamorous appearance, a gifted, too-often-slept-on acting talent--and, between this and Miles from Home, a smart and gutsy behind-the-scenes name to continue watching.
In Brief
Kung Fu Panda 2 (PG)

BUY THE: Poster! | DVD Set! | DVD! | Blu-ray Set! | Blu-ray! | Soundtrack! | Movie Book! | Video Game! | Toy!
The first Kung Fu Panda was a pleasant surprise, with DreamWorks Animation's penchant for all-star voice casting--in this case, the likes of Jack Black, Dustin Hoffman, Angelina Jolie, Seth Rogen, and Jackie Chan--for once not the emphasis but rather the characters and story they service, as it should always ideally be. Thankfully, the inevitable sequel continues this trend and also continues to surprise: while it still has its fair share of laughs, Kung Fu Panda 2 tilts the balance more toward action and, rather unexpectedly, drama. Po (again voiced by Black), the unlikely Dragon Warrior, and his kick-ass crew of the Furious Five face off with evil peacock Shen (Gary Oldman), who holds not only a deadly weapon that threatens kung fu but also the key to unlocking Po's lost memories of his past. Director Jennifer Yuh Nelson does a wonderful job of juggling all of the elements in play: the comedy, both physical (a little downplayed this time, what with Po now a fully-realized fighter) and especially verbal; the visual design, which is even more impressive this time thanks to the 3D (a rare occurrence where it does serve as a welcome, though still hardly necessary, enhancement); the kung fu action, which as in the first is expertly choreographed, staged, and animated; and the characters and relationships, which are indeed deepened and enriched here. But, above all else, like the first the film, it's just a good time at the movies, from the laughs to the action to the heartwarming message.
Subscribe to The Movie Report
Save up to 60% on Movie Tickets and Concessions | Dealflicks
---
The Movie Report Archive/© Michael Dequina
All images and multimedia files are copyright their respective copyright holders and no rights are given or implied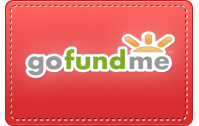 Please keep The Movie Report/
Mr. Brown's Movie Site alive
by generously submitting a PayPal donation.