#634 - 635
May 6, 2011 - May 20, 2011
all movies are graded out of four stars (
)
...to The Movie Report, the free e-mail newsletter companion to Mr. Brown's Movie Site:
(Note: If you are a current subscriber and wish to update your mailing address, e-mail me your new information.)
M O V I E S
In Brief
Bridesmaids (R)

BUY THE: Poster! | DVD! | Blu-ray! | Soundtrack! | Screenplay!
For a while Hollywood has unsuccessfully tried to make a "guy" comedy with women (the justly-forgotten The Sweetest Thing, anyone?), but finally someone has gotten it right with this deceptively gentle-sounding title. Quite understandably, the crude, gross-out gags in will likely be what most moviegoers end up talking about afterward. However, those (admittedly quite funny) broader bits are not the main reason why Paul Feig's film is such a satisfying summer entertainment. From the very first scene, the laughs are fueled by sharp, witty dialogue and character-driven writing (by Annie Mumolo and star Kristen Wiig), terrifically timed and directed comic sequences that crescendo in hilarity, and very genuine heart. And bringing all the elements together and elevating them to a completely new level is Wiig, who between her screenplay and fearlessly funny performance, gives nothing less than a tour de force as the in-over-her-head, insecurity-riddled maid of honor to her lifelong best friend (Maya Rudolph, gamely playing the straight man). Wiig's comic gifts have been well documented in her ongoing Saturday Night Live tenure and her scene-stealing feature supporting work, but her work in the lead spotlight is revelatory, not only bringing the funny but just as convincingly selling the film's endearingly quirky romantic angle between her and a cop (Chris O'Dowd). In fact, despite being an effective showcase for its writer-star, Feig is remarkably generous to the entire ensemble; in addition to Rudolph and O'Dowd, Rose Byrne has fun as the glamorous bridesmaid trying to steal Wiig's thunder; Jon Hamm has great moments as Wiig's not-so-committed bedroom budy; and Melissa McCarthy proves to be the film's unexpected heart and soul as the blunt, crass, but ultimately most real and wise bridesmaid. The colorful canvas of characters help make the fairly long (125 minutes) run time fly by, not to mention help make this such a well-rounded all-around effort and not just a stellar showcase for its lead, who in all likelihood will be the next big SNL-to-silver screen superstar.
Everything Must Go (R)

BUY THE: Poster! | DVD! | Blu-ray! | Short Story!
Will Ferrell proves to be a very adept dramatic actor as a freshly-fired alcoholic reduced to living on his front lawn with all the worldly possessions his newly-estranged wife has thrown out along with him. Yes, this is one of those leisurely paced, lift-oneself-out-from-rock-bottom indie dramas, but writer-director Dan Rush (adapting Raymond Carver's short story "Why Don't You Dance?") makes the whole work much like how Ferrell's performance does: with a gentle understatement that stealthily but surely gets under the skin and touches the heart. Similarly effective are the two co-stars playing the neighbors who help Ferrell on his journey: Rebecca Hall as the expectant mother across the street; and in a very promising turn, Christopher "C.J." Wallace (yes, Biggie's son) as a bored (but never boring) neighborhood kid. Those expecting and wanting some huge dramatic release and/or epiphany here won't get it, but the journey to taking the tough first steps towards them is more real and rewarding.
Midnight in Paris (PG-13)

BUY THE: Poster! | DVD! | Blu-ray! | Soundtrack!
With such a fairly nondescript title, one would expect Woody Allen's latest to be yet another lightly comic romantic roundelay set again indulging in his recent fetish for European locales (next year: Rome). And while this is, indeed, a frothy and fairly disposable comic confection, it finds Allen thinking outside of his usual box for a change: while on vacay in the City of Lights with fiancee Rachel McAdams and her parents, writer Owen Wilson finds that once the clock strikes minuit, he is transported back in time to the 1920s and the richly inspiring world of his literary and artistic idols such as Ernest Hemingway, Gertrude Stein, F. Scott Fitzgerald, and Salvador Dali. Sounds a little elitist, and while sharing Allen's elevated cultural tastes helps to get all of the jokes and references, it isn't necessary to savor the film's wit, whimsy, and spirited performances. As on-screen Allen stand-ins go, Wilson is definitely one of the more effective ones, recognizably channelling those Allen neuroses within his own established persona and distinct comic rhythms. He shares sparkling chemistry with Marion Cotillard, ever luminous as an art scene muse he falls for in the '20s. Choice character work from likes of Kathy Bates (as Stein), Adrien Brody (as Dali), Corey Stoll (as Hemingway), and a too briefly seen Michael Sheen (as a hilariously snobby and smug friend of McAdams) also help make this one of Allen's more enjoyable efforts in recent years.
Pirates of the Caribbean: On Stranger Tides (PG-13)

BUY THE: Poster! | DVD! | Blu-ray Set! | Blu-ray! | Soundtrack! | Movie Book (1)! | Movie Book (2)!
With the departures of Orlando Bloom and Keira Knightley, and with them the baggage of the unwieldy, unnecessarily dense mythology that bogged down the third Pirates film, the fourth film is a much leaner, cut-to-the-point film, with Johnny Depp's ever-eccentric Captain Jack Sparrow leading a quest for the fountain of youth. However, in stripping things back to the barebone basics, it's thus made all too clear that new director Rob Marshall, further proving that he's such a baffling choice for the post, doesn't have half the action-adventure chops nor simple imagination as his predecessor Gore Verbinski, as even the better sequences here (such as an early chase scene) have a harmless if perfunctory air about them. So goes the film as a whole: definitely watchable, but just as definitely going through the motions, whether in the action scenes; with a newly introduced young lovers angle between a missionary and a mermaid clearly designed to fill the Bloom/Knightley void; or with the addition of a female sparring partner (in every sense) for Jack, unfortunately played by an even more vacant than usual and typically unintelligible Penelope Cruz. (Thankfully, though, she confines her usual headache-and-nausea-inducing shrieking to one scene at the end.) Ian McShane looks like he has fun as Blackbeard, and Depp is always amusing to watch in what has become his signature character, but by the end of the film you get the feeling that Depp himself is wondering just how much longer he can fake the funk for a paycheck.
Subscribe to The Movie Report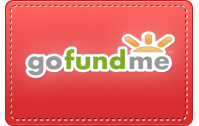 M O V I E S
In Brief
The Beaver (PG-13)

BUY THE: Poster! | DVD! | Blu-ray! | Soundtrack!
Real world baggage aside, Jodie Foster's oddball drama finds Mel Gibson in strong form as a man who climbs out of a severe depression with the help of/dependence on a beaver puppet on his right hand. To her major credit, Foster (who also co-stars as Gibson's wife) executes this material just about as well as it possibly can be, leaning on the fine work she coaxes from her entire cast (which also includes Anton Yelchin as Gibson and Foster's troubled teenage son) to sell the emotional authenticity of the very serious situation, but the device of the beaver in Kyle Killen's script is a constant distraction from what is otherwise a compelling tale of a man and family in crisis. Just when one starts to feel comfortable and roll with the puppet and his Cockney-accented musings, a situation pops up that just underscores its absurdity and, worst of all, artificiality. It's a noble effort, but it's ultimately toward an impossible task not even the combined, committed talents of Foster and Gibson can successfully surmount.
Fast Five (PG-13)

BUY THE: Poster! | DVD! | Blu-ray Set! | Blu-ray! | Soundtrack! | Score CD!
Fast Five represents the big merge point between the "main" thread of the first and fourth Fast and the Furious films and the Diesel-deficient second film, bringing into the primary plot proceedings 2 Fast 2 Furious alumni Tyrese Gibson and Chris "Ludacris" Bridges--in so doing injecting a most welcome shot of what has been sorely, crucially missing from the "main line" movies: a sense of humor. This is not to say that Vin Diesel's outlaw Dominic Toretto isn't of his usual dour demeanor (his perpetual scowl further accentuated by Diesel's disconcertingly doughy presence here), nor that there aren't the groan-worthy platitudes that are almost as synonymous with the series as the fast cars. (This time, no pretentious life philosophy but ruminations on bonds of family.) But the omission of the word "furious" seems almost intentional, what with the lighter Ocean's Eleven-esque tone as Dom and Brian (Paul Walker) assemble a team to pull a big heist job against a crime boss (Joaquim de Almeida) in Rio de Janeiro. The jauntier vibe makes for easier viewing between the big high-speed car set pieces, which are every bit as big, loud, and crazily over-the-top preposterous as one would expect and hope. Perhaps personifying the balance the film achieves is the most welcome addition of Dwayne Johnson as Dom and now Brian's lawman pursuer; he's amusingly larger than life in every appropriate respect, making Diesel look like a dwarf in physical comparison while ravenously, knowingly wallowing in action movie machismo archetype. Here's hoping the inevitable sixth film brings him back--as well as the third film's henceforth absent leads Lucas Black and Bow Wow, to make the uniting of all the series' threads complete.
Jumping the Broom (PG-13)

BUY THE: Poster! | DVD! | Blu-ray!
Salim Akil's film takes a familiar focus on a matrimonial-themed comedy: class collision-created conflicts at the nuptials of well-to-do Sabrina (Paula Patton) and the more humbly raised Jason (Laz Alonso), in particular the tension between their respective mothers (Angela Bassett and Loretta Devine, playing antagonism just as well as they did sisterhood years back in Waiting to Exhale). But even if Akil and writers Elizabeth Hunter and Arlene Gibbs don't exactly break new ground, formula tropes can be given an air of freshness and undeniable appeal in execution, which is certainly the case here. Key to that is the effortless, playful, and comfortable chemistry between Patton and Alonso, making for a fun and rootable pair, and a sweetly soothing center for the more mechanical complications that develop around them (here's hoping for more lead opportunities for these big stars-in-waiting). With a fairly large cast (among the others present here are Tasha Smith, Meagan Good, Pooch Hall, Mike Epps, Brian Stokes Mitchell, Valarie Pettiford, DeRay Davis, Gary Dourdan, Julie Bowen, and Romeo Miller), it's a bit inevitable that some characters are a little shortchanged, but Akil and the writers are able to not only juggle a number of prominent concerns but interweave them in an organic way, whether more light subplots or more dramatic ones, in so doing hitting the intended mix of smiles, tears, and family-affirming warmth.
Prom (PG)

BUY THE: Poster! | DVD! | Blu-ray! | Soundtrack! | Novelization!
There's one hell of a drinking game to be made for every utterance of title word, which for those outside the target tween and early teen demo plays like the special prom-centered episode of an insipid Disney Channel teen ensemble comedy series you'd never want to see. Any resemblance to real life is disposed of rather quickly early on, with about every student in this Michigan high school staging ridiculously elaborate stunts to merely ask someone to the big dance. To director Joe Nussbaum and writer Katie Wech's credit, though, that bit of cheesy (and rather unintentionally creepy) business is original--but, alas, the lone touch of originality in an otherwise autopilot project: girl has trouble telling boyfriend she wants to attend a different university; dorky guy talks of sexy prom date no one believes exists; another dorky guy has comic hijinks while desperately seeking a date; big man on campus tries to hide his cheating ways; and the main concern, the inevitable hate-to-love warm-up between the prom committee head and a rebellious loner. The latter two are respectively played by Aimee Teegarden and Johnny Depp wannabe Thomas McDonell, and that their respective appearances so closely recall those of Julia Stiles and Heath Ledger in Disney's own 10 Things I Hate About You is the icing on just how recycled the whole affair is.
Something Borrowed (PG-13)

BUY THE: Poster! | DVD! | Blu-ray! | Soundtrack! | Novel! | Book on CD!
It's easy to snark on this adaptation of Emily Giffin's novel for its title--after all, Kate Hudson in rom-com again? Surprisingly, though, she not only is not the leading lady but actually the third wheel; the heroine is the ever-likable Ginnifer Goodwin as Hudson's lifelong best friend whose repressed feelings for her college confidant/Hudson's fiance (Colin Egglesfield, a long way from playing Susan Lucci's somehow unaborted fetus on All My Children) erupt in an ill-timed night of passion. It's a shame that the very appealing slow-burn love story between Goodwin and Egglesfield (kudos to director Luke Greenfield for going with a fairly fresh face for the leading man) and a nicely icy/hot change-of-pace turn by Hudson is shoehorned into the big contrived plot framework, complete with a boorish buddy (Steve Howey) for him and a wisecracking not-gay sounding board (John Krasinski, whom I'm surprised took such a small and thankless part) for her. The work of the lead trio keeps the movie from ever becoming something blue, but the winning Goodwin-Egglesfield pairing deserved a dash of something new.
Subscribe to The Movie Report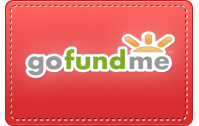 ---
The Movie Report Archive/© Michael Dequina
All images and multimedia files are copyright their respective copyright holders and no rights are given or implied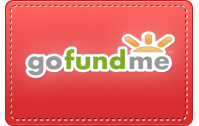 Please keep The Movie Report/
Mr. Brown's Movie Site alive
by generously submitting a PayPal donation.
Click here to buy movie posters!