#632 - 633
April 8, 2011 - April 22, 2011
all movies are graded out of four stars (
)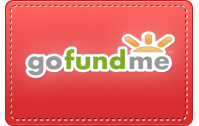 ...to The Movie Report, the free e-mail newsletter companion to TheMovieReport.com site:
(Note: If you are a current subscriber and wish to update your mailing address, e-mail me your new information.)
M O V I E S
In Brief
African Cats (G)

BUY THE: Poster! | DVD! | Blu-ray! | Soundtrack! | Movie Book!
Born to Be Wild 3D (G)

BUY THE: Poster! | DVD! | Blu-ray!
Unlike their previous two documentaries Earth and Oceans, this year's Earth Day release from DisneyNature isn't a wide-encompassing assortment of vignettes, but a film that actually builds two interlocking stories following a pair of rival lion prides and a single cheetah mother and her children. Directors Keith Scholey and Alistair Fothergill deserve two-fold credit: first for capturing a wealth of visually stunning, strikingly intimate, and intensely dramatic footage of these creatures in their beautiful natural habitat; and second for crafting a compelling and organic story around the culled footage, held together by effective narration by Samuel L. Jackson. If this reflects the concept direction and style of future DisneyNature releases, then it's a matter of time before this Mouse division earns its own March of the Penguins-like family film phenomenon.

No such story strength is in evidence in Born to Be Wild, but then any primary raison d'être for a documentary produced expressly for the IMAX 3D format is designed to produce an immersive sensory experience, with anything approaching a traditional narrative strictly incidental. And this beautifully photographed film does a remarkable job of putting the viewer right with elephants in the Kenyan savannah and orangutans in the lush jungles of Borneo; while 3D in most narrative film is a price-gouging annoyance, 3D in these documentaries not only serve a purpose but achieve said purpose remarkably well. Visuals aside, the subject explored here--orphaned elephants and orangutans being nursed back to health and trained for re-entry into the wild by humans--is a fascinating one, making for some rather cool sights as orangutan "graduates" returning to the camps of their youth on occasion like any old friends stopping by for a catch-up visit.
The Conspirator (PG-13)

BUY THE: Poster! | DVD! | Blu-ray! | Soundtrack!
While not quite the slogs that were director Robert Redford's last three films, there's a bit of a medicinal quality to this smoothly made but not entirely engaging retelling of the trial of one Mary Surratt (Robin Wright), accused of being part of the conspiracy behind Abraham Lincoln's assasination. Wright and the film's true lead James McAvoy (as Surratt's do-gooder lawyer) do good work, and the period recreation production detail is top-notch, the latter quality reflects the film's overall suffocating vibe: so respectful and staid and detailed as it is, it feels more like a lecture than compelling art or entertainment. If nothing else, this is certain to have a long life playing in middle school history classes for decades to come.
POM Wonderful Presents The Greatest Movie Ever Sold (PG-13)

BUY THE: Poster! | DVD! | Blu-ray!
I don't know if director Morgan Spurlock's intention of having his latest work becoming a "doc-buster" will come to pass, but it sure is a hell of a lot of fun watching him try in this simulaneously pandering and rather ambitious exploration of product placement in film. The premise of the film is remarkably meta, for the movie follows the making of the finished project you are already watching, as Spurlock sets out to gather corporate sponsors to make the first film to ever be fully funded through embedded marketing endorsements. Finding willing companies is just the beginning of the story, for the film becomes even more entertaining as he works with them on various concepts for the movie. Along the way there are more standard documentary tropes, such as interviews with filmmakers about product placement (in an amusing, if not exactly surprising, moment of honesty, Brett Ratner baldly admits to not believing in artistic integrity) and an eye-opening side excursion to São Paulo, Brazil, where all outdoor advertising is banned (!). But the meat of the film is that shamelessly whorish hook; while I can't say I learned anything new about product placement, it is never less than fascinating--and quite often hilarious--to see the actual process at work.
Rio (G)

BUY THE: Poster! | DVD! | Blu-ray! | Soundtrack! | Score! | Movie Book! | Video Game!
The two follow-ups to the animated hit Ice Age lived up to the cynical rep attached to sequels: generally uninspired except by the idea of milking a few more dollars out of the brand. Thankfully, Ice Age: The Meltdown and Ice Age: Dawn of the Dinosaurs director Carlos Saldanha's big break from the franchise is a rather surprising delight. The basic plot--a spoiled, U.S.-domesticated macaw (voiced by Jesse Eisenberg) acting as a proverbial fish out of water after he is brought back to his Brazilian homeland--more than recalls the Madagascar series, but its personality is agreeably, rather adorably all its own. Part of this is due to the appealing rom-com chemistry between Eisenberg and Anne Hathaway (who voices the fiery, fearless female macaw he must mate with to keep the species alive); another the rich, vibrant colors of the spot-on recreations of the titular city (no surprise, since the director hails from there); and, most surprisingly, the music, for this is an old school burst-into-song musical boasting bossa nova-flavored tunes from Sergio Mendes performed largely by a rapping will.i.am and a crooning Jamie Foxx (who voice a comic relief sidekick pair). This isn't the most groundbreaking animated film in any sense, but basic, good-natured cinematic charm isn't something that should be easily dismissed.
Scre4m (Scream 4) (R)

BUY THE: Poster! | DVD! | Blu-ray Set! | Blu-ray! | Soundtrack! | Score CD!
The annoying official title for the fourth film in the satiric horror series would lead one to believe that this reunion of director Wes Craven and stars Neve Campbell, Courteney Cox, and David Arquette would pick up where 2000's overly jokey, lazily silly, and wholly disappointing Scream 3 left off, but time and the return of original series writer Kevin Williamson have meant for a fresh, renewed wind. Williamson notably had nothing to do with the last film, and it most obviously shows in how events of that film are glossed over if not completely ignored, but more crucially in how there is some knowing truth behind this film's gags, best exemplified in the cheeky and clever pre-title sequence and the film's overall premise, which targets the current landscape of horror cinema, from gory torture porn to--most of all--remakes. Despite the widely reported production problems on this film that led to Williamson's script getting rewritten by he whose poison pen perpetrated that third film (Ehren Kruger), enough Williamson does survive here (and, indeed, he's given solo writing credit), and this movie plays like his proper conclusion to the series. The core trio of beleaguered heroine Sidney (Campbell); now-sheriff, but still goofy, Dewey (Arquette); and vain, attention-seeking Gale (Cox) this time look and act more like themselves (especially Gale, back to being the glamourpuss after appearing inexplicably dowdy in 3) as bodies start piling up again in Woodsboro right as Sidney returns to her hometown for a book tour stop--which happens to coincide with the anniversary of the original murders. If this film picks up where the third left off in any way, it's in the dearth of scares and lack of ingenuity in the set pieces; there's nothing here close to par with the classic Drew Barrymore open in the first nor the tense Campbell-Elise Neal car scene in the second, and by this fourth go-round, Ghostface's familiarity and pop culture endurance has rendered him less than threatening. But as a commentary on the ongoing (d)evolution of horror cinema and infotainment culture since the last film, it's sharp, perceptive, and funny, and the returning stars (supported by able "next generation" newcomers such as Emma Roberts, Hayden Panettiere, and Rory Culkin) appear far more more energized and engaged since the last time. Original word was that this film was to set up a new trio of Scream films, but now that the series has a proper capper, it's best to leave this as the final word while they're ahead.
Tyler Perry's Madea's Big Happy Family (PG-13)

BUY THE: Poster! | DVD! | Blu-ray! | Play DVD! | Play Blu-ray!
The odd thing about Tyler Perry is that just when you think he may be turning a corner and evolving, he goes into retrograde. And so it goes with his latest Madeaverse film; after using his signature character in a way that made sense organically to a larger story--and as such limiting her screen time to only what was narrative-necessary--in one of his best films, 2009's I Can Do Bad by Myself, it's Madea overkill this time around, the broad schtick of her and Mr. Brown (David Mann) and a variety of new caricatures (not characters) an apparent tactic to divert attention to how slapdash this film is. Not even going into the matter of writing and whatnot, what strikes from the get-go after a nice animated title sequence is how bad the film simply looks, which is something I never thought of any of Perry's previous films; an early set piece with Madea driving her car into a fast food joint is as visually interesting as it gets, as most of the rest of the film is set in either a house or (a rather unconvincing) hospital set. Once you get past that, though, there is a sliver of a story about Madea helping a terminally ill Loretta Devine (maintaining quiet grace in a thankless role) get her family together before the inevitable, which is nothing more than a thin line to hang on familiar one-note characters and subplots (this time, dividing lines are clearly drawn between mostly good guys and shrewish women) but, most of all, the Madea/Brown schtick. Admittedly, there is a laugh or two to be had from a line here and there, but with everyone playing to the nosebleed seats, very little goes a very long way, to put it mildly.
Water for Elephants (PG-13)

BUY THE: Poster! | DVD! | Blu-ray! | Soundtrack! | Novel! | Book on CD!
Every now and again there comes a film with one strong performance that more or less singlehandedly makes the whole worth watching. That is certainly the case with this adaptation of Sara Gruen's period novel, but perhaps not in the way the Hollywood hype machine would like. This latest attempt to prove Twilight heartthrob Robert Pattinson as a credible dramatic actor ends up being just a further testament to the awesomeness of Christoph Waltz, appropriately menacing as the owner of a circus troupe that Pattinson's med school dropout joins as a veterinarian. The main thrust of the film is, however, the romance that develops between Pattinson and Waltz's performer wife, Reese Witherspoon, and that the love story and the film as a whole is fairly involving despite R. Pattz's usual blankness is a testament to Richard LaGravenese's script and Francis Lawrence's direction, which make the motivation from all sides of the triangle believable and relatable and effectively hit the right emotional beats with crucially the right amount of restraint--best exemplified by Hal Holbrook's brief but poignant work as the older incarnation of Pattinson in film's bookend scenes.
Subscribe to The Movie Report
M O V I E S
In Brief
Arthur (PG-13)

BUY THE: Poster! | DVD! | Blu-ray! | Soundtrack!
Hop (PG)

BUY THE: Poster! | DVD! | Blu-ray! | Soundtrack! | Movie Book! | Video Game! | Toy!
Remaking the 1981 romantic comedy Arthur, which is so closely associated with the charms of the late Dudley Moore, seems a bit of a dubious proposition, and even more so with the far more crude and in-your-face Russell Brand taking over the title role as the billionaire drunk. Fears certainly are not eased by the rather obnoxious opening scene which has this Arthur and his chauffeur Bitterman (Luis Guzman, wasted as usual in a big studio film) take an ill-fated spin in a Batmobile in full Caped Crusader and Boy Wonder costume--and not just any Bat regalia, but the Batmobile and Bat-garb from the Joel Schumacher films. Yet somehow, some way, director Jason Winer turn things around after that most inauspicious start once Helen Mirren shows up as Arthur's nanny Hobson, and with her comes what ultimately lends this redo its own charm: Brand's unlikely rapport with all his female co-stars--Mirren, Jennifer Garner as the well-to-do fiancée he must wed to keep his fortune, and Greta Gerwig as the poor girl for whom he truly falls. If the latter two characters have been altered from their 1981 counterparts into more contemporary rom-com formula types (Arthur now shares a romantic history with Garner's character, who is now a more prominent and expectedly bitchy third wheel; Gerwig is more quirky, winsome girl next door than the original's brash Liza Minnelli--most thankfully, if you ask me), they are saved by the effective portrayals; Garner clearly relishes playing broadly against type here, and Gerwig's effortlessly sweet and likable performance makes a strong case for a crossover from the indie mumblecore world to the mainstream. Mirren is such a virtuoso talent that her crack comic timing and delivery is not a shock, but what is is how Brand ultimately settles into the role and comfortably carries the film. He doesn't stray far from his established persona (and will likely never display much range beyond it), but this part proves to hit the sweet spot in his comfort zone, giving him ample opportunity and excuse to trot out his wisecracking, chemically-addled man-child schtick in a sturdy and believable narrative context--and his chemistry with Gerwig and Mirren strike the required emotional chords. In no way does this replace Moore, John Gielgud, and the original, but it does prove to be an enjoyable, respectful cover. (The same most definitely cannot be said of the truly awful end credits "update" of the classic "Arthur's Theme (The Best That You Can Do)," however.)

Brand can also be heard but not seen in the live-action/animated holiday family film Hop, which plays like the movie mating product of The Santa Clause and The Nightmare Before Christmas that somehow ended up with an Easter bent. Young rabbit E.B. (voiced by Brand), in line to take over the vaunted position of Easter Bunny from his father (Hugh Laurie), shirks his duty and destiny to pursue his dream of becoming a drummer in Hollywood, where he meets a slacker (James Marsden) with a hankering for all things Easter Bunny. A dark takeover plot back at home by a chick (do any of the chickens ever grow up?) recalls the Henry Selick film while Marsden's arc reminds of the Tim Allen starrer. What doesn't remind of anything is David Hasselhoff's apparently drunken cameo as himself, a reality show judge who could hold E.B.'s shot at stardom; that this oddball and rather brief bit is perhaps the most memorable thing about the film more or less sums up the harmless but not exactly clever whole.
Hanna (PG-13)

BUY THE: Poster! | DVD! | Blu-ray! | Soundtrack!
The combination of director Joe Wright, his Oscar-nominated Atonement star Saoirse Ronan, Oscar winner Cate Blanchett, and Eric Bana conjures up images of a Very Serious Prestige Project--which makes the down-and-dirty action of this very mainstream genre entertainer all the more fun. Having already long proven her acting chops, Ronan shows a bright future as a bona fide movie star as the title character, a sheltered teen trained all her life by her CIA agent dad (Bana) to be a ruthless killing machine; as shady government types (led by an icy, drawling Blanchett) pursue her across Africa and Europe, Ronan is a thoroughly compelling heroine, more than up to the intense physical demands in the many fights and chases. The pace slows a bit in the middle as Hanna attaches herself to a family of tourists who help her travel and introduce her to (relatively) normal life, but Ronan and Wright also believably depict Hanna's wide-eyed wonder at wild world she is thrown into. The respites are brief, though, and Wright for the most part mirrors the Chemical Brothers' hard-driving electronic score, staging many crisp and intense sequences (and not just involving Ronan; a single-take subway showdown for Bana is a highlight) on the way to a climax that satisfies as drama and thriller.
Insidious (PG-13)

BUY THE: Poster! | DVD! | Blu-ray! | Soundtrack!
This supernatural thriller is clearly meant to be Saw slaughterhouse founders James Wan (director) and Leigh Whannell (co-writer)'s attempt to prove they can do a horror film without having to resort to blatant gore. In the initial stages, some creepy atmosphere is generated when a married couple (Patrick Wilson and Rose Byrne) move into a new home where eerie occurrences soon take place, intensifying after their eldest child mysteriously falls into a coma-like state. But as the gag line goes, "It's not the house that's haunted," but what follows reminds of a different type of haunted house: that of those mazes during Halloween, where figures jump out of the shadows and attempt to startle/scare you--and one look at them beyond a second reveals them to be obnoxious people in even more obnoxious makeup. So it goes with the demons on display here, and that the main evil entity sports makeup that more than recalls that of Darth Maul from Star Wars--not exactly my idea of spine-tingling terrifying.
Soul Surfer (PG)

BUY THE: Poster! | DVD! | Blu-ray! | Soundtrack! | Score CD! | Book!
Perhaps the most fascinating thing about this fact-based film are the obligatory closing glimpses of the actual people upon whose lives the film is based--which reveals this movie to be an amusing example of glammed-up Hollywood Casting; the most egregious example is the church counselor character played by (in her acting debut) Carrie Underwood, whose real life counterpart has a decade or two on the American Idol country music superstar and about as many pounds on her as well. Such shallow amusement is welcome, for all that comes before is a competent but routine inspirational drama as teen Bethany Hamilton has her promising career as a pro surfer seemingly thwarted at after losing an arm in a random shark attack, but through her strength, determination, and faith help her overcome the odds. All that separates this from made-for-TV territory is another strong turn from gifted young lead AnnaSophia Robb and big-screen-name (if slumming) support from Dennis Quaid and Helen Hunt as her parents, but that isn't enough as director Sean McNamara and the seven (!) credited screenwriters' more conventional formula sports movie touches (such as a "villainous" rival surfer) ring false when not simply rendering the events fairly dull.
Source Code (PG-13)

BUY THE: Poster! | DVD! | Blu-ray! | Soundtrack!
Although not the writing/directing showcase (or, for that matter, that for his lead actor) that was his first film, Moon, Duncan Jones continues to build a rep for heady and ambitious sci-fi with his follow-up. Unlike Moon, here he works with a more conventional thriller hook (not written by him but Ben Ripley), in which a military pilot (Jake Gyllenhaal) somehow finds himself in an odd time travel-like mission where he has to identify the culprit behind a devastasting train bombing. Note the "time travel-like" distinction, adding an intriguing philosophical angle as to (im)possibilities of truly altering the course(s) of history to what is already a solid thriller premise. Michelle Monaghan appears to be stuck with a thankless role as one of the doomed passengers on the train, but she and Gyllenhaal develop a palpable yet not overdone chemistry over the various 8-minute cycles (not unlike how Tom Tykwer convincingly built his leads' relationship over repeated 30-minute resets in Run Lola Run); similarly, as Gyllenhaal's two mysterious contacts behind the "source code" project, Vera Farmiga and Jeffrey Wright are effective in smaller but no less important roles, the former also given a nice, quiet arc to play.
Your Highness (R)

BUY THE: Poster! | DVD! | Blu-ray! | Soundtrack!
With no less than Natalie Portman and his Pineapple Express cohorts James Franco and director David Gordon Green behind him, Your Highness is writer-star Danny McBride's first big screen starring showcase after achieving mainstream success with HBO's Eastbound & Down, and the subversive wit and odd charisma he displays in that and his 2006 indie breakthrough The Foot Fist Way is nowhere in evidence in this period fantasy comedy. There are definitely some moments of amusing absurdity as McBride's black sheep prince accompanies his far more gallant brother (Franco) on a quest to rescue the latter's bride (Zooey Deschanel) from a power-mad warlock (not Charlie Sheen, but Justin Theroux), but too often the film falls into desperate would-be shock gags that neither shock nor are funny, from a Yoda-like "master" who's more than a bit of a pervert to, worst of all, seemingly randomly inserting "fuck" to spice up dialogue as the film goes on. Portman proves to be a good sport both in the action and deadpan comedy beats as a woman warrior, but it's probably for her best that her role is much smaller than the marketing makes it out to be. While Pineapple Express and his Eastbound & Down episodes have been fun, I think it's time for Green to make one of the moody, downbeat, haunting indie dramas with which he initially made a name for himself.
Subscribe to The Movie Report
---
The Movie Report Archive/© Michael Dequina
All images and multimedia files are copyright their respective copyright holders and no rights are given or implied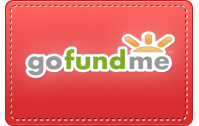 Please keep The Movie Report/
Mr. Brown's Movie Site alive
by generously submitting a PayPal donation.