#630 - 631
March 11, 2011 - March 25, 2011
all movies are graded out of four stars (
)
...to The Movie Report, the free e-mail newsletter companion to Mr. Brown's Movie Site:
(Note: If you are a current subscriber and wish to update your mailing address, e-mail me your new information.)
M O V I E S
In Brief
Limitless (PG-13)
BUY THE:
Poster! | DVD! | Blu-ray! | Soundtrack! | Novel! | Audio Book!
Neil Burger's adaptation of Alan Glynn's novel The Dark Fields boasts a killer hook: a slacker writer (Bradley Cooper) starts taking a drug that unlocks the cognitive abilities of the entire human brain--resulting in not only untold power and success but, of course, a myriad of dangers. While Burger gives the film an appropriately frenetic visual flair, stylishly conveying the sense of a world suddenly opening up to infinite possibilities, ultimately the film's success rides on the casting of the lead, who on the page is hardly the most likable sort, so it rests on the actor to make his flaws compelling. However, Cooper is his usual innocuous but personality-free, walking wallpaper self and hence not up to the challenge here, and with his lackluster non-presence the film goes down, especially when able co-stars Abbie Cornish (as the girlfriend) and a paycheck-cashing Robert De Niro (as a rich businessman) don't have much of anything to do.
The Lincoln Lawyer (R)

BUY THE: Poster! | DVD! | Blu-ray! | Soundtrack! | Score CD! | Novel! | Book on CD!
Matthew McConaughey has spent so much screen time recently playing an oft-shirtless himbo in chick flicks that it's easy to forget that he first gained stardom with a serious dramatic part in the John Grisham adaptation A Time to Kill. His role in another book-to-screen, Michael Connelly's best seller, is a most ideal return to real acting form, his now-established slickster screen persona and established skill set a snug fit for the role of a hotshot defense attorney hired by a rich young playboy (Ryan Phillippe) accused of brutally beating a prostitute. The ever-blank Phillippe's casting is the one sore spot in what is otherwise a note-perfect ensemble, including Marisa Tomei as McConaughey's ex-wife; William H. Macy as his investigator; and, in an especially inspired choice by director Brad Furman, longtime McConaughey knockoff Josh Lucas as the prosecutor. But what ultimately does in what is otherwise a pretty smart and mature thriller is what I suspect is inherited from Connelly's original novel: a drawn-out conclusion that takes a couple of twists too many past what is the most natural and satisfying ending, making the whole fall short of the sum of impressive parts.
Subscribe to The Movie Report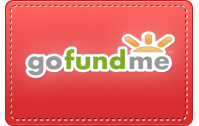 M O V I E S
In Brief
Subscribe to The Movie Report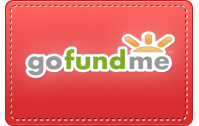 ---
The Movie Report Archive/© Michael Dequina
All images and multimedia files are copyright their respective copyright holders and no rights are given or implied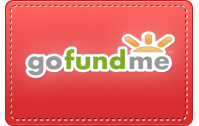 Please keep The Movie Report/
Mr. Brown's Movie Site alive
by generously submitting a PayPal donation.
Click here to buy movie posters!