#628 - 629
February 11, 2011 - February 25, 2011
all movies are graded out of four stars (
)
...to The Movie Report, the free e-mail newsletter companion to Mr. Brown's Movie Site:
(Note: If you are a current subscriber and wish to update your mailing address, e-mail me your new information.)
M O V I E S
In Brief
Unknown (PG-13)

BUY THE: Poster! | DVD! | Blu-ray! | Soundtrack! | Novel! | Book on CD!
It's kind of funny that it took Taken to successfully make Serious Actor Liam Neeson an action star, never mind he had no less of an action hero platform than a Star Wars movie a decade prior. But now that audiences have embraced a kick-ass Neeson, it looks unlikely they will let go with director Jaume Collet-Serra's film, a more ambitious and interesting thriller than the 2009 sleeper hit. Neeson is an American doctor who gets into a car accident while on business in Germany, only to wake up from a coma to find his entire life taken over by another man (Aidan Quinn), who is also in apparent league with Neeson's wife (January Jones). Ass-kicking does ensue as Neeson tries to "take back his life" (Warner Bros.' nice, sly way of evoking his past hit in the tag line), but with an actor of his caliber you also get something extra--a convincing sell of the emotional and dramatic beats, which is more than welcome as the action sequences get increasingly over-the-top and plot takes even more twists and turns. But said twists and action scenes make for a fun ride, and the solid cast (not just Neeson, Quinn (who would've ever thought ten years ago we'd see these two in a big action movie face off?), and Jones, but also Diane Kruger, Frank Langella, and Bruno Ganz) make the thrills guilt-free.
Subscribe to The Movie Report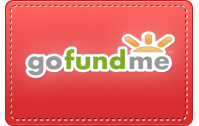 M O V I E S
In Brief
Justin Bieber: Never Say Never (G)

BUY THE: Poster! | DVD! | Blu-ray! | Soundtrack!
Whatever state Justin Bieber's career may be in 10 years from now, at that time Never Say Never will be an interesting document, whether that of (a) how he got his start, should he somehow achieve some longevity; or (b) as an artifact of fickle, flash-in-the-pan popularity. That said, his story as recounted in this concert film/biography puff piece is of some undeniable interest, as he is the first plucked-from-YouTube singer to achieve major mainstream success offline. That factoid aside, this is most definitely what it appears to be--something strictly for those stricken with Bieber Fever, for the documentary bits (largely not in 3D, it must be noted) don't delve any deeper than an E! or MTV profile; and the main drawing card is the ample concert footage. Director Jon M. Chu does make some sort of attempt at a dramatic arc--the countdown to Bieber's sold-out Madison Square Garden concert--complete with 11th hour crisis, but said crisis (vocal issues a couple of days before the show) fails to register when clearly all the concert footage already shown throughout the film was shot at that show. But this will be of no issue to anyone who feels the urge to pump glowsticks into the air during, say, the "Somebody to Love" number with Usher (which is exactly what happened to a whole large swath of the audience at the big gala world premiere event last week) or, most of all, has always wanted to see the kid flip his trademark Bieber-'do in slo-mo 3D.
D V D / B L U - R A Y
White Wedding (PG-13)
Movie:
; DVD:

BUY THE: Poster! | DVD! | Blu-ray!
Never have name-checking review pull quotes felt more lazy and inappropriate than the ones on the DVD art for White Wedding, which has more than one reviewer likening this South African import to The Hangover. A wedding is the ultimate destination, and various mishaps do happen en route to our central buddies (Kenneth Nkosi and Rapulana Seiphemo, who also co-wrote), but co-writer/director Jann Turner's comedy is a much gentler film, generating its laughs in a much less frenetic and warmer manner. In line with the easy-going vibe is the unforced chemistry between Nkosi, Seiphemo, and Jodie Whittaker, who is charming as a white British hitchhiker the duo pick up along the way. The film may not too far from familiar road comedy conventions, but this is a winning, infectiously frothy confection.

The DVD from Image Entertainment/One Village Entertainment is sadly a bare bones effort, the only extra being the film's American theatrical trailer, which thankfully does not include those Hangover-referencing quotes.

DVD specifications: 1.78:1 anamorphic widescreen; English 5.1 Surround; English and Spanish subtitles. (Image Entertainment)
TV Sets
Glee Season 2 Volume 1
DVD:
BUY THE:
Poster! | DVD! | Blu-ray! | Soundtrack (1)! | Soundtrack (2)! | Soundtrack (3)!
The first ten episodes of Ryan Murphy's high school musical phenom's sophomore season continues where the erratic back nine episodes of its freshman year left off. While the entire cast, both adult and teen, continue to impress with their comedic, dramatic, and vocal chops (with special mention to Heather Morris, more than making the most of her now-full-fledged regular cast member status as scene-stealing ditz Brittany), the writing by the series' trio of writers--Murphy, Brad Falchuk, and Ian Brennan--remains oddly, frustratingly inconsistent and too often unfocused. Tribute episodes seem to take precedence over plot sense, with the much-hyped Britney Spears-themed episode (while a terrific showcase for Morris's talents) and most especially a yawn-worthy homage to the wretched Rocky Horror Picture Show being the two low points in the half-season; not to mention basic continuity seems to be a foreign concept. The season premiere sets up a lot of potentially interesting storylines and new character dynamics only to be gradually forgotten one by one with each successive episode, which is all the more maddening because when the show is on, it's on. Golden Globe winner Chris Colfer, as tormented gay teen Kurt, continues to wring tears and laughs with equal ease in his rather heavy and relevant main plot concern this season; the song distribution is not so heavily biased toward Lea Michele (Rachel) and Cory Monteith (Finn), making way for some unexpected tour de forces as the season's (and perhaps entire series') most electrifying vocal moment, Amber Riley (Mercedes) and Naya Rivera's (Santana) blazing duet of "River Deep, Mountain High"); there are some spectacular (if not exactly realistic) musical numbers, such as the visually stunning "Umbrella/Singin' in the Rain" mash-up by Matthew Morrison (Will) and guest star Gwyneth Paltrow; and Darren Criss is one of the big talent finds of the last year as Kurt's potential love interest Blaine. The shark hasn't been jumped just yet, but Murphy and company seriously need to steer the ship back in a less turbulent direction.

For a series with as large and fanatical following as the high school musical phenomenon Glee, Fox certainly seems to put very little effort into its home entertainment releases--or is that precisely why they don't, knowing that said fan base will buy the discs regardless? But unlike any of the DVD or Blu-ray releases for the first season, there is one supplement of some real substance: a 15-minute featurette culled from footage from the show's Q&A panel at the 2010 San Diego Comic Convention. While the line of questioning is what is of the expected norm for such events, the genuine, candid cameraderie between participating cast members Morris, Rivera, Colfer, Riley, Kevin McHale (Artie), and Jenna Ushkowitz (Tina) shines through. The two other feaurettes are of the fluffy EPK variety: an appropriately inconsequential 7-minute segment on the Rocky Horror episode, of interest only for a brief glimpse of Jayma Mays's (Emma) first audition for the series; and an infotainment bit on Jane Lynch's Sue Sylvester getting immortalized as a wax figure at Madame Tussaud's in Hollywood. The remaining extras are a two-and-a-half-minute montage of Brittany's bon mots from both season one and two; and a mercilessly brief, completely useless unused song from the Rocky Horror episode ("Planet, Schmanet, Janet") that's nothing more than a snippet mouthed by an anonymous set of lips. Again billed as an extra, as it was on the season one releases, but really should not be is the "Glee music jukebox"--really a song-only menu option, which should be considered standard issue for musical film releases (as they are on DVD's of Bollywood films).

DVD specifications: 1.78:1 anamorphic widescreen; English 5.1 Surround; English, French, Spanish, and Portuguese subtitles; English closed captioning. (20th Century Fox Home Entertainment)
Subscribe to The Movie Report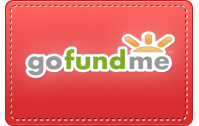 ---
The Movie Report Archive/© Michael Dequina
All images and multimedia files are copyright their respective copyright holders and no rights are given or implied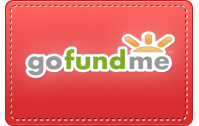 Please keep The Movie Report/
Mr. Brown's Movie Site alive
by generously submitting a PayPal donation.
Click here to buy movie posters!