#619 - 621
October 1, 2010 - October 29, 2010
all movies are graded out of four stars (
)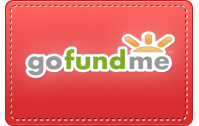 ...to The Movie Report, the free e-mail newsletter companion to TheMovieReport.com site:
(Note: If you are a current subscriber and wish to update your mailing address, e-mail me your new information.)
M O V I E S
In Brief
Subscribe to The Movie Report
Save up to 60% on Movie Tickets and Concessions | Dealflicks
M O V I E S
In Brief
Subscribe to The Movie Report
Save up to 60% on Movie Tickets and Concessions | Dealflicks
M O V I E S
In Brief
Buried (R)

BUY THE: Poster! | DVD! | Blu-ray! | Soundtrack! | Save up to 60% on Movie Tickets & Concessions
Ninety minutes trapped in a pine box coffin with Ryan Reynolds. It's one of those minimalist yet genius premises that could be pulled off brilliantly or disastrously, and fortunately Buried largely falls into the former category. As the only actor ever seen onscreen during its run time, Reynolds is effective as he tries to make sense of his predicament and find a way out (armed only with a cell phone and few other tools), but if this is a breakout star vehicle for anyone, it's Spanish director Rodrigo Cortés, who continually achieves the seemingly impossible: (1) keeping such a confined space visually interesting, finding both clever angles to use and realistic ways to vary the lighting; and (2) finding new ways to up the suspense and dramatic stakes from an already tense and extreme premise. If Cortés is able to make such an effective, efficient entertainment with so little, I look forward to seeing what he can do with a more ambitious project.
D V D
TV Sets
Castle The Complete Second Season
Disc:

BUY THE: Poster! | DVD!
The five-disc set of the second season of the odd couple (Nathan Fillion's mystery novelist; Stana Katic's NYPD detective) crime solving procedural should please fans. While there are no commentaries by any of the creatives on any of the 24 episodes, there are a number of worthwhile special features. Co-stars Jon Huertas and Seamus Dever are the affable hosts to a fairly comprehensive tour of the show's sets on the Raleigh Studios soundstages in Hollywood. With those two covering the show's home base, not to be outdone, title star Fillion is the host of another featurette, this one centering on a location shoot; however, he is far from the focus of this segment, which is really about the various members of the technical crew and their individual jobs. The third and final featurette, "Manhattan's Most Unusual Murders," covers how the production team conceives and then stages the various crime scenes that drive the series. While these three featurettes do run less than ten minutes each, they do manage to be both fun and informative in their brief run times. Brief reels of bloopers/outtakes and deleted scenes plus a pair of music videos (Hayley Blue's "Here Kitty Kitty"; Sky Blue's "Threshold") round out the supplement selections.

Specifications: 1.78:1 anamorphic widescreen; English 5.1 Surround; English, French, and Spanish subtitles. (ABC Studios/Buena Vista Home Entertainment)
Subscribe to The Movie Report
Save up to 60% on Movie Tickets and Concessions | Dealflicks
---
The Movie Report Archive/© Michael Dequina
All images and multimedia files are copyright their respective copyright holders and no rights are given or implied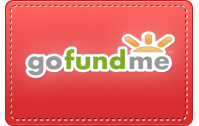 Please keep The Movie Report/
Mr. Brown's Movie Site alive
by generously submitting a PayPal donation.