Archive
September 2010
#617 - 618
September 3, 2010 - September 17, 2010
all movies are graded out of four stars (
)
We are a participant in the Amazon Services LLC Associates Program, an affiliate advertising program designed to provide a means for us to earn fees by linking to Amazon.com and affiliated sites.
D V D
The Confidant
Movie:

BUY on Amazon: Poster! | DVD! | Blu-ray! TARGET="_BLANK">Blu-ray!
David Banner delivers a revelatory performance as the title character, displaying real emotional depth and nuance as the best friend of a former NFL star (Boris Kodjoe) who, as the film opens, is freshly released from prison after serving an 11-year sentence taking the fall for a serious crime the footballer committed. That Banner's character causes trouble for the lives of Kodjoe and his wife (Kenya Moore, who also produced) not long after they invite him to stay at their home is expected, but it is also rather disappointing. Writer-director Alton Glass takes admirable care in establishing some interesting shades to the common thriller protagonist/antagonist dynamic--Kodjoe's character is quite unsympathetic in his selfishness and petty vices; Banner's quite sympathetic in his sense of loyalty and understandable bitterness--that when he falls into typical black and white once Banner inevitably snaps into psychosis, it backfires since the viewer cannot help but be on his side and remains so, for Banner retains the character's core humanity even as he commits some despicable acts. While the film then ultimately doesn't work with the audience rooting interest so clearly skewed against its purported hero, who doesn't develop many redeeming qualities and just seems like he's getting his just desserts for his considerable sins, Banner's very promising turn keeps the film reasonably compelling despite whatever shortcomings elsewhere.

The DVD includes a reel of understandably deleted scenes that runs about ten minutes in total.

DVD specifications: 1.78:1 anamorphic widescreen; English 5.1 Surround. (Codeblack Entertainment)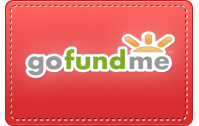 M O V I E S
In Brief
The American (R)

BUY on Amazon: Poster! | DVD! | Blu-ray! | Novel! | Audiobook!
If one believes the ad campaign Focus Features is pushing, this George Clooney starrer is a Bourne-style action thriller. But with the director being Anton Corbijn, photographer who previously helmed the decidedly non-action-oriented Control, the reality of the film couldn't be more different than the promos: a very slow, very dark, 70s/European-style drama. Clooney does play an assassin, and indeed there are some shady types out to erase him, but the film is more of an introspective character study as the American hides out in an Italian village, building a gun for a final job and falling for a local woman (Violante Placido). That the film through these slow, poetic paces remains engrossing, engaging, and ultimately oddly affecting is a testament to Clooney's terrific performance, which conveys so much through very little dialogue but remarkably eloquent expressions. Even knowing what the film truly is, it will still be too slow for many, but knowing one is trully really getting into--and not what one is (not) being sold--is a huge step toward one's appreciation of what Corbijn and Clooney are after.
Going the Distance (R)

BUY on Amazon: Poster! | DVD! | Blu-ray! | Soundtrack!
With Drew Barrymore's name above the title in a romantic comedy, one would think one knows exactly what they're in for with Nanette Burstein's film. One would only be partially right, though. Yes, Barrymore is adorable as ever as a young woman in a complication-filled romantic relationship, here with an equally affable Justin Long. But the complication--she goes to school in California; he works in New York--is more decidedly real world than standard rom-com contrivance (there are some nicely incorporated topical touches about the shaky states of their respective industries, the newspaper and music biz), but most of all, this is an edgier, more Judd Apatow-style of comedy: not only in terms of raunch but frequent profanity. The resulting mix from Burstein and writer Geoff LaTulipppe is a funny and charming one, with Barrymore comfortably slipping into more filthy talk and situations while bringing her innate sweetness and relatability; the off-screen sparks with on-again, off-again real life love Long do make it to the screen, and they make a winning and rootable pair.
The Last Exorcism (PG-13)

BUY on Amazon: Poster! | DVD! | Blu-ray!
Those drawn in by those straight-faced neck-cracking-and-assorted-spookiness in the television spots will be taken aback by this mock documentary's first half. As a film crew follows a flamboyant showman of preacher (Patrick Fabian) who doesn't believe in demonic possession but still puts on elaborate fake ones for to "help" those who do believe, the film is not a horror movie but rather a darkly comic satire of exorcism film clichés--and an amusing one at that, due largely to Fabian's cheeky performance. So it's disappointing--if not exactly surprising--when at the halfway point the film turns into (as someone rather glibly put it coming out of the screening) The Linda Blair Witch Project, for the movie becomes all the more predictable and considerably less fun. The standard horror beats as the preacher must face his own skepticism as a young girl (Ashley Bell, rather old looking to play a 16-year-old) appears to be possessed by a demon are competently handled by director Daniel Stamm, but it's nothing that hasn't been seen before, not to mention to creepier effect. At this point in time, one has seen enough young women doing Linda Blair-esque contortions on screen that it takes some real freshness, creativity, or atmosphere to drum up a scare, but Stamm just sticks to the typical, and his conclusion accomplishes the unusual task of being both completely overblown yet hardly satisfying.
Machete (R)

BUY on Amazon: Poster! | DVD! | Blu-ray!
From his groundbreaking, $7000 debut El Mariachi, Robert Rodriguez has been known to be the most resourceful of filmmakers, and he continues to prove that point with feature-length Machete, which indeed uses nearly all of the footage from the faux trailer that played with 2007's Grindhouse That the final film repurposes that existing footage in a coherent and logical way also again proves Rodriguez's standing as one of the most reliably creative genre filmmakers in film today. Although he shares directing credit with longtime editorial collaborator Ethan Manquis, this is unmistakably Rodriguez: stylish, funny, bloody, simultaneously rough and slick entertainment that delivers exactly what one would want from a story about a tough ex-Federale (Danny Trejo) caught up in a scheme to bolster a Senator's (Robert DeNiro) strict immigration platform. The topical politics of the story are strongly expressed, but like the best works of his obvious filmmaking inspiration George A. Romero, Rodriguez's social message in no way overwhelms the down-and-dirty genre concerns. First and foremost, this is a badass action film, with not only ever-badass Trejo doing ever-badass things, but everyone in the cast gets their badass moment, from Jessica Alba as a federal agent and Michelle Rodriguez as a taco truck owner to a typecast Lindsay Lohan as a party girl and Steven Seagal (sporting a bad accent and an even worse hairpiece) as the big bad. But this is clearly Trejo's long-awaited starring showcase, and as he has always displayed in his character roles over his long career, he's a magnetic presence that easily commands the screen, and his true star performance here makes one wonder why it's taken so long for someone to give him his action hero shot.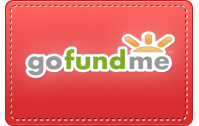 ---
We are a participant in the Amazon Services LLC Associates Program, an affiliate advertising program designed to provide a means for us to earn fees by linking to Amazon.com and affiliated sites
The Movie Report Archive/© Michael Dequina
All images and multimedia files are copyright their respective copyright holders and no rights are given or implied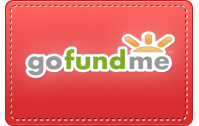 Please keep The Movie Report/
Mr. Brown's Movie Site alive
by generously submitting a PayPal donation.