#613 - 614
July 9, 2010 - July 23, 2010
all movies are graded out of four stars (
)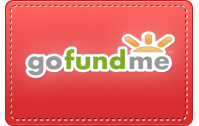 ...to The Movie Report, the free e-mail newsletter companion to TheMovieReport.com site:
(Note: If you are a current subscriber and wish to update your mailing address, e-mail me your new information.)
M O V I E S
In Brief
Salt (PG-13)

BUY THE: Poster! | DVD! | Blu-ray! | Soundtrack!
The value of a talented director and strong cast cannot be highlighted better than in this espionage thriller. Being a summer popcorn actioner, such a film is expected to be excessive, but as shown in much of his previous work (such as Equilibrium and Ultraviolet), writer Kurt Wimmer is generally over the top even by those standards. Enter director Phillip Noyce and a solid stable of actors led by Angelina Jolie as the title character, a CIA operative accused of being a Russian double agent. Noyce keeps the pace charging from the jump, with the the rather relentless action of the opening 40 minutes or so (20 minutes of which has Jolie one-upping Bruce Willis in Die Hard, being chased down, climbing walls, and blowing up shit not only without shoes but also without underpants) making one not only quickly forget but forgive the lapses in plausibility. Also going a long way is the cast; as shown in her previous action roles, Jolie is effortlessly convincing as a deadly badass, but the key to her work here is a maintaining a convincing poker face that can be read in many, often contradictory ways as ideas behind Salt's motives continually shift. Eventually Wimmer's over the top impulses cannot be contained, and the efforts of Noyce, Jolie, and co-stars Liev Schreiber and Chiwetel Ejiofor (as Salt's immediate superiors) can no longer ground the film as it gets even more overblown in the final stretch, but by that point the roller coaster ride has already proven to be enough fun that it no longer really matters.
Subscribe to The Movie Report
M O V I E S
In Brief
Despicable Me (PG)

BUY THE: Poster! | DVD! | Blu-ray! | Soundtrack!
While this 3D animated feature is virtually assured of reversing Universal Pictures' rather stunningly mediocre-to-disastrous box office streak, the film cannot help but suffer from what is a rather unfortunate release position: not only after Pixar's unparalleled excellence in >Toy Story 3, but also after DreamWorks's surprisingly rousing How to Train Your Dragon this spring. This is certainly better after the recently released Shrek Forever After, though, even if it doesn't quite live up to the dark bite of its premise: self-proclaimed supervillain Gru (voiced by a well-cast Steve Carell) feeling his status in the hierarchy of evil by a younger upstart (Jason Segel). Any possibility of this being even a fraction as dark as, say, Tim Burton or Henry Selick's animated films is quickly scuttled with the one-two punch of (1) Gru's comic crew of squeaky-voiced, slapstick-prone, midget-sized minions; and (2) a trio of orphan girls whom Gru uses in his latest scheme. That second point should make it abundantly clear what the true direction of this film is--not the dark but the cute, and it most definitely succeeds in that case, offering no huge laughs but a consistent stream of chuckles and a lot of convincing heart. In the end, what sounds like a unique premise is turned fairly conventional--with the notable, unexpected, and rather memorable exception of a brilliant, funk-inflected background score by no less than Pharrell Williams--but no real complaints when the formula makes for a fun time, which this movie most definitely is.
Subscribe to The Movie Report
---
The Movie Report Archive/© Michael Dequina
All images and multimedia files are copyright their respective copyright holders and no rights are given or implied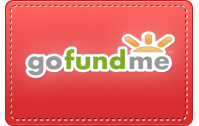 Please keep The Movie Report/
Mr. Brown's Movie Site alive
by generously submitting a PayPal donation.