#610 - 612
June 4, 2010 - June 30, 2010
all movies are graded out of four stars (
)
We are a participant in the Amazon Services LLC Associates Program, an affiliate advertising program designed to provide a means for us to earn fees by linking to Amazon.com and affiliated sites.
M O V I E S
In Brief
(The Twilight Saga:) Eclipse (PG-13)

BUY on Amazon: Poster! | DVD! | Blu-ray! | Soundtrack! | Score CD! | Novel Set! | Novel Set on CD! | Novel! | Book on CD!
Three movies in, there's really nothing that Stephenie Meyer's young female phenom known as "The Twilight Saga" can really do to convert non-believers (yes, myself included), yet Eclipse finds the franchise rather blatantly attempting to appeal beyond the base: plugging in edgy Hard Candy and 30 Days of Night director David Slade into the director's chair; upgrading from Rachelle Lefevre to the more recognizable and pedigreed Bryce Dallas Howard in the role of vampire villainess Victoria. But such overtures are all for naught, for at the end of the day this is about a resolution to the love triangle between unremarkable teen Bella (Kristen Stewart), mopey vampire Edward (Robert Pattinson), and oft-shirtless werewolf Jacob (Taylor Lautner)--and no one already caught up in that soggy soap will find a reason to care now, what with Bella being as unsympathetically selfish as ever, Edward still being such a spineless, if sparkly, blank (ditto his portayer, Pattinson), and Jacob displaying little personality beyond his ever-exposed upper body. Slade gives the action bits a little more punch, but as usual there aren't many aside from the climax; and Howard's casting is pretty much wasted in the end. The considerable fandom will certainly not be disappointed, and far be it for me to tell any of the Twinterested to quit now; but for anyone else, like Bella they have a choice, and making a choice to stay away may save one some bewilderment.
Grown Ups (PG-13)

BUY on Amazon: Poster! | DVD! | Blu-ray! | Soundtrack!
Adam Sandler's films have always so directly played to his base audience that it's more or less impossible to explain to non-fans (such as myself--and I do recognize I'm a major minority in that regard) what exactly the appeal is. Grown Ups takes that idea a step further, as it doesn't so much play like a film than random home movies of Sandler and his usual screen cronies on vacation--albeit with fictional families. So the premise that sets up the central camping trip (old friends Sandler, Kevin James, Chris Rock, Rob Schneider, and David Spade reunite after their childhood basketball coach passes) and anything resembling a connective tissue takes a back seat to the five, more or less playing their usual personae, simply goofing around with their faux families at a lake, at a water park, at restaurants, in a cabin, and so on. In fact, there's probably even less of interest here than in anyone's real home movies, for anything remotely resembling conflict or complication is resolved within two minutes of its introduction. The humor is the typically goofball, slapsticky, crude silliness one would associate with Sandler's Happy Madison Productions brand though raunch is dialed down to family-safe levels--which raises the question if the frat boy Sandler base will embrace this as strongly as his other films. But, as is almost always the case with these movie mediocrities that director Dennis Dugan churns out for Sandler like clockwork, it's guaranteed to be major money in the bank through minimal moviemaking effort.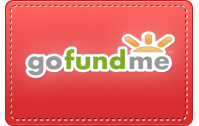 M O V I E S
In Brief
The A-Team (PG-13)

BUY on Amazon: Poster! | DVD! | Blu-ray! | Soundtrack! | Graphic Novel! | Action Figure!
It goes without saying that Joe Carnahan's The A-Team has a strike against it going in, it already being another of those dubious TV-to-big screen adaptations--something even someone as brilliant as Michael Mann managed to screw up a few years ago. But from the extended pre-title action sequence, Joe Carnahan proves to nail the two most important elements to the property: the jovial tone of the interactions between Army Rangers Hannibal, Face, B.A., and Murdock; and finding the right chemistry between the actors playing them. That established, everything else falls in line the way it should, with a thin but serviceable plot (the team trying to clear their names after a doublecross) stringing together many elaborate and explosion-heavy action sequences--which, in accordance with modern big screen box office standards, are even more exaggerated and outrageous than anything seen on NBC way back when in the 1980s. The main four are well cast: Liam Neeson expectedly badass and authoritative as Hannibal; as Face, Bradley Cooper's vapid pretty boy quality is for once appropriate for a part; Sharlto Copley brings his unique brand of manic energy to Murdock; and while no one can ever replace Mr. T., Quinton "Rampage" Jackson acquits himself well as B.A., even if he's saddled with the film's big misstep, a rather forced attempt at a character evolution arc. The expression "brainless summer blockbuster" is often used as a pejorative, but energetic and entertaining popcorn like this shows that that isn't necessarily a bad thing.
The Karate Kid (PG)

BUY on Amazon: Poster! | DVD! | Blu-ray! | Soundtrack!
On paper, this update of the 1984 coming-of-age classic seems questionable, especially with aging its hero down to truly "kid" levels, changing the setting to China, and thus ridding the film of its very title element--karate--in favor of a completely different martial art, kung fu. But Harald Zwart's film is a remake/reinvention in the most ideal sense, as for all of the outward differences, not only is the film remarkably beat-for-beat faithful story wise, but also close in pacing; after young Dre (Jaden Smith) is taken under the wing of maintenance man/martial arts expert Mr. Han (Jackie Chan) to compete in a kung fu tournament against his bullies, action slows down--as in the original, all the better to build the characters and mentor-student relationship, and for this remake, establish its own unique personality and distinct identity, and in sometimes surprising ways. Mr. Han's centerpiece fight is quintessentially Chan, with slapstick infused just as strongly as impressive martial arts moves, but while his action icon status obviously made him an ideal, no-brainer casting choice, he surprises with his depth and sincerity in what is ultimately a straightforward dramatic role. Also a recipient of Zwart's unexpected generosity is Taraji P. Henson, taking what was the incredibly thankless part of the mom in the original film and carving out some memorable moments for herself that in no way detract or distract from the main thrust of the story--which unquestionably belongs to Smith, who discounts any snarky and cynical claims of nepotism by delivering a truly star-making (or, rather, star-confirming) turn. He displays the best qualities of both of his movie star parents, and while the expectedly effortless charisma and affable personality is what initially strikes, what makes his performance and character so indelible is the very real, very relatable vulnerability he displays beneath the surface. Even more than selling the many action beats, Smith is adept at selling the emotional ones. This is no better exemplified than that crucial moment where Dre realizes the seemingly menial tasks Mr. Han has him do daily serve a greater purpose, and the look of simulaneously excited and frightened shock on Smith's is what makes what could simply be a cool and rousing movie moment into something genuinely poignant--and so goes the whole of Smith's performance and, in turn, the whole of Zwart's film.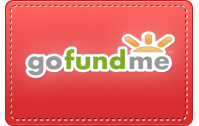 M O V I E S
In Brief
Get Him to the Greek (R)

BUY on Amazon: Poster! | DVD! | Blu-ray! | Soundtrack!
Making a spinoff of Forgetting Sarah Marshall centering around UK comic Russell Brand's rock star character Aldous Snow seems a bit of a dubious proposition. While he did have his moments in that film, Brand wasn't talked about as much as either Mila Kunis's luminous breakthrough performance or writer/star Jason Segel's exposed nether regions; not to mention the outside gigs obviously designed to break Brand in the U.S. market--namely, MTV hosting gigs--have landed like a lead balloon. So in Get Him to the Greek, writer/director Nicholas Stoller (who also helmed Sarah) rather wisely has made Brand second lead behind Jonah Hill, who makes a likable and very hilariously exasperated straight man as the record company intern assigned the difficult task of corralling the ever-indulgent, ever-destructive Aldous from London to L.A. for a comeback concert in 72 hours. Outrageousness and raunchiness ensues, as do many laughs--a number of which are, indeed, courtesy of an effectively used Brand, but overall he comes up a distant third in the hilarity department to Hill and a rather revelatory Sean "Diddy" Combs, whose scene-stealing work as Hill's hardass record mogul boss proves that he should really take a break from trying to prove his Serious Acting Chops and do more comedy. That said, by having a lead role surrounded by a lot of solid talent that in turn makes himself look that much better, Brand may have finally found the ideal breakout gig.
Sex and the City 2 (R)

BUY on Amazon: Poster! | DVD! | Blu-ray! | Soundtrack! | Score CD! | Movie Book!
If the first Sex and the City film, with its year-long time span and episodic telling of concurrent story arcs, was like a new mini-season of the beloved HBO series, then Sex and the City 2 falls into another old television tradition: that of the old '80s-era vacation spinoff TV-movies for sitcoms, like The Facts of Life Down Under, Family Ties Vacation (set in London), and Saved by the Bell Hawaiian Style. For the (allegedly) fashionable foursome of Carrie (Sarah Jessica Parker), Samantha (Kim Cattrall), Charlotte (Kristin Davis), and Miranda (Cynthia Nixon), the destination would of course be Arab emirate of Abu Dhabi, where they are able to take their already ridiculous consumption to even more decadently indulgent levels, what with a wealthy sheikh footing the entire bill in hopes of getting Samantha to do some public relations work for him. So goes the flimsy plotting of this sequel, which somehow takes a full hour to set up the trip--during which writer/director Michael Patrick King seems intent on turning Carrie into the most irritatingly selfish, shallow, materialistic character ever to hit any screen. Two years into her marriage to the wealthy and caring Mr. Big (Chris Noth), she's pissed and feeling unfulfilled because he'd rather stay home and spend quality time with her instead of doing glamorously "sparkling" things and buys anniversary gifts they can share and experience together rather than expensive jewelry. So it's hard to care about anything that goes on with her at home or overseas, and unlike the first film which fairly evenly balanced Carrie's central storyline with threads for the three others, she dominates here. The others have very little of anything to do here: Samantha is just called on to hit the same note of campy cougar in heat ad nauseum; Miranda's workplace storyline is resolved in literally the first 30 minutes; and while Charlotte's motherhood subplot actually provides the film's one truly smart and witty moment (an alcohol-fueled confessional confab with Miranda), it's mainly comes down to sitcommy concerns about her buxom, braless nanny (a completely wasted Alice Eve). Throw in some cringe-worthy attempts at empowerment messages (a world-uniting karaoke sing-along to "I Am Woman"? In the year 2010???) and some truly embarrassing and offensive jokes at the expense of Muslims and Arab culture, and it's enough to make even fans wondering what the hell King and Parker (who has a producer credit) were thinking (that is, if they were thinking at all--which, based on the final product, is very much in question).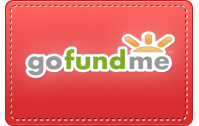 ---
We are a participant in the Amazon Services LLC Associates Program, an affiliate advertising program designed to provide a means for us to earn fees by linking to Amazon.com and affiliated sites
The Movie Report Archive/© Michael Dequina
All images and multimedia files are copyright their respective copyright holders and no rights are given or implied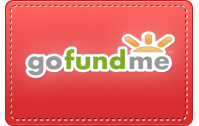 Please keep The Movie Report/
Mr. Brown's Movie Site alive
by generously submitting a PayPal donation.