#62 - 64
October 17, 1996 - October 31, 1996
all movies are graded out of four stars (
)
We are a participant in the Amazon Services LLC Associates Program, an affiliate advertising program designed to provide a means for us to earn fees by linking to Amazon.com and affiliated sites.
M O V I E S
In Brief
Dear God (PG)

BUY on Amazon: Poster! | DVD! | VHS!
Cute concept, middling execution. In lieu of serving a prison sentence, con man Tom Turner (Greg Kinnear) takes a job at the post office's dead letter department. When he inadvertently responds to a letter sent to God, his co-workers, with Tom as a reluctant accomplice, set out to do good things in response to letters addressed to God. Garry Marshall's feel-good comedy is certainly pleasant enough to sit through (albeit a bit slow), but the film just isn't funny enough, and a couple of subplots involving Tom's romance with a coffeehouse waitress (Maria Pitillo) and a debt owed to a loan shark aren't involving or resolved in a satisfying way. Kinnear's future as a leading man is quite iffy; he's a likable actor, but as a whole he's so low-key that he barely makes an impression as the lead. The film is handily stolen from Kinnear by Tim Conway and Roseanne's zany Laurie Metcalf, who star as two of Tom's coworkers and provide the funniest and most memorable moments of the film.
Looking for Richard (PG-13)

BUY on Amazon: Poster! | DVD! | VHS! | Play!
Al Pacino's directorial debut is difficult to categorize in traditional genre terms: it's a documentary analyzing and interpreting Shakespeare's Richard III; it's a filmed staging of the play; and it's a documentary about the making of both films. Whatever it is, it's a remarkable entertainment, funny, fascinating, and always entertaining. We follow Pacino and collaborator Frederic Kimball as they travel through New York and to England in pursuit of the meaning of Richard III, the most-performed Shakespeare play, we're told. Seamlessly integrated with the documentary footage of Pacino travelling and just plain horsing around with Kimball, and interviews with people on the street, scholars, and actors (such as Kevin Kline, Vanessa Redgrave, and Kenneth Branagh) are rehearsals and polished stagings of excerpts from the play starring Pacino, Alec Baldwin, Winona Ryder, Kevin Spacey, and others. Pacino succeeds on a multitude of levels: not only does he make Richard III--and Shakespeare in general--easier to understand and appreciate, he stages a classy production of the play (and delivers a knockout performance) and--most intriguing of all--provides genuine insights into the art of acting and filmmaking. Granted, the film is not for everyone (there were a few walkouts at the showing I attended), but those looking for something unconventional and fun that is at the same time "good for you," Looking for Richard is bound to please.
V I D E O
The Birdcage (R)

BUY on Amazon: Poster! | DVD! | VHS! | Soundtrack! | Screenplay!
It certainly has its moments, but Mike Nichols's adaptation of the French farce La Cage aux Folles isn't nearly as funny as it has been made out to be--the City Slickers of 1996, if you will. Robin Williams and Nathan Lane play a gay couple who must play it straight when Williams's son (Dan Futterman) brings his fiancée (Calista Flockhart) and her ultraconservative parents (Gene Hackman and Dianne Wiest) home for dinner. The performances are uniformally first-rate (especially the outrageous turns by Lane and Hank Azaria, who plays the housekeeper) and there are a handful of very funny bits, most notably a scene where Williams teaches Lane how to "be a man," but, alas, it's just a handful. (MGM/UA Home Video)
Don't Be a Menace to South Central While Drinking Your Juice in the Hood (R)

BUY on Amazon: Poster! | DVD! | Blu-ray! | VHS! | Soundtrack!
TV's Wayans Bros., Shawn and Marlon, break free of their often-lame sitcom for this wild sendup of "hood" movies, in particular the oeuvre of John Singleton and the Hughes brothers, drawing most heavily upon Boyz N the Hood and Menace II Society. Shawn plays the Cuba Gooding Jr./Tyrin Turner surrogate, Ashtray, who finds that growing up in South Central is, well, tough. Stirring the pot is Ashtray's trigger happy cousin Loc Dog (Marlon, doing his usual mugging). Of course, the thin plot is merely the frame for gags, and there are more a few good ones here, the occasional dip into toilet humor notwithstanding. As is the case with all parodies, Don't Be a Menace... has its groaners and flat-out lame bits, and the comedy plays better if you're familiar with the films being specifically spoofed in each scene. On the whole, however, it's a brisk and funny genre satire. In keeping with the Wayans family tradition, two other siblings turn in cameos--Kim and, in one of the film's weaker running gags, Keenen, who pops up from time to time to underline each social "message." (Miramax Home Entertainment)
M O V I E S
Sleepers (R)

BUY on Amazon: Poster! | DVD! | Blu-ray! | VHS! | Soundtrack! | Book! | Book on Tape!
Based on a true story or not, Barry Levinson's adaptation of Lorenzo Carcaterra's best-selling novel Sleepers is a perfectly competent Hollywood revenge fantasy. The problem is, the film is not quite as great as it thinks it is.

This story of "friendship that runs deeper than blood" opens in Hell's Kitchen in the late 1960s, where we meet a group of four young boys, Michael (Brad Renfro), Tommy (Jonathan Tucker), John (Geoffrey Wigdor), and the author himself, Lorenzo, a.k.a. Shakes (Joseph Perrino). These troublemaking but well-meaning kids get more than they bargained for when a prank goes awry and they land in a hellish boys' reform school, where they are treated to violent physical and sexual abuse by four of the guards, led by one nasty fellow by the name of Sean Nokes (Kevin Bacon).

After the kids finish their sentence, the film flashes forward to 1981, where the film's problems begin. The four guys have now just about gone their separate ways and lost touch with each other--is this what you call a "friendship that runs deeper than blood"? John (former ER recurrent Ron Eldard) and Tommy (Billy Crudup) are now bigtime hoodlums, and, in a fortuitous coincidence, they run into and fatally shoot Nokes in a restaurant. Enter Michael (Brad Pitt), who is now a New York assistant DA, who agrees to prosecute the case against John and Tommy--and, unbeknownst to this two childhood friends, plans to intentionally throw the case to let the two off and have their revenge. Helping in the elaborate revenge scheme is, yes, Shakes (Jason Patric), now a clerk for The New York Times, who also engineers the downfall of their other three tormentors at the school.

I suppose it goes without saying that all works out in the end--but, of course, not without an easily overcome glitch or two. And those seeking a glossy revenge tale in which the baddies get their just desserts won't be disappointed with Sleepers; well-acted and smoothly directed, it gets the job done... but only on those terms. Watching the film I could not help but feel other grandiose intentions at work, ambitions that weren't quite met. The impressive cast (which also includes Robert DeNiro as the kids' priest and a hilarious Dustin Hoffman as John and Tommy's alcoholic, drug-addicted defense attorney), John Williams's shockingly understated and somber score, and Patric's flat, pretentious voiceover narration ("Hell's Kitchen is a place of innocence ruled by corruption") suggests a big Oscar-worthy tale. But it isn't, at least not in this critic's opinion. The "true" story relies too heavily on contrived coincidences and, worst of all, shortchanges major characters. Despite their role in killing Nokes, John and Tommy are virtually invisible in the second half; never do we get a glimpse of insight as to what they are feeling during the trial, seeing their friend "trying" to put them away. It is quite obvious why director-scripter Levinson focused on matinee idols Pitt and Patric, but their side of the story is perhaps the least interesting. Also, DeNiro's character is called on to make a major ethical and religious choice, and we never really get a sense as to why and how he arrives at his ultimate decision; it just happens.

As mentioned before, the cast, to varying degrees, does a good job. Top honors go to DeNiro, Hoffman, Perrino, and Minnie Driver as the four's pal. Bacon exudes appropriate menace in the one-note role of Nokes. Patric and Pitt are adequate, but they, Patric especially, suffer from accent inconsistencies. Perrino has a very thick New York accent, and Patric barely makes an effort to use one; while time has passed, I doubt that a boy with that thick of an accent could shake it off so completely no matter where he lived or whatever speech coach he may have had. The only star whose accent is in line with his or her younger counterpart is Driver, whose very convincing accent comes as somewhat of a surprise, considering her natural British lilt. Eldard and Crudup don't make enough of an impression because they are called on to do so little. Crudup has been hailed along with the likes of That Thing You Do!'s Johnathon Schaech as a Hollywood "it" boy, a superstar of tomorrow; based on his limited work here, it is hard to see how that buzz originated.

It may appear as if I didn't enjoy Sleepers, but I did; I got caught up in the story and the characters. But this good film had the potential to be a great film, a true Oscar contender that, alas, didn't quite make it to the screen.
In Brief
The Associate (PG-13)

BUY on Amazon: Poster! | DVD! | VHS! | Soundtrack!
Time and again, in vehicles such as Ghost and Sister Act, Whoopi Goldberg proves that she is a comic treasure. But more often than not she gets herself stuck in dreck like Sister Act 2: Back in the Habit, Made in America, and now this lame crossdressing comedy--a business world Tootsie minus the wit. Goldberg plays a Wall Street investment adviser who quits her job at a large firm after being passed over for a promotion. When her new, self-run firm doesn't exactly fly, she invents an imaginary male partner; however, she unwittingly creates a monster, for said partner eventually gets all the credit. The Associate's main selling point is the plot development where the Whoopster decides to dress in (white) male drag, but that narrative turn comes very late in the game and, frankly, is not worth the wait. As "Robert S. Cutty," Goldberg's unconvincing makeup looks like a cheap latex Halloween mask of a cross between Marlon Brando and the guy on the Quaker Oats box, and her alter ego also only shows up in about two scenes. None of this would really matter if any of the film were funny, but, despite Goldberg's likable presence, it isn't.
Get on the Bus (R)

BUY on Amazon: Poster! | DVD! | VHS! | Soundtrack!
Spike Lee rebounds from the uninspired phone sex phest Girl 6 with this highly moving drama about 15 African-American men who take a cross-country bus trip from South Central Los Angeles to last year's historic Million Man March in Washington D.C. If that doesn't sound like much of a plot, it isn't; first timer Reggie Rock Bythewood's plot is just a sturdy frame for an engrossing look at the diverse lives and personalities on the men on this bus, most notably a world-wise old-timer (Ossie Davis); a self-absorbed actor (Homicide's Andre Braugher); a biracial cop (Roger Guenveur Smith); an ex-gangbanger-turned-devout-Muslim (Gabriel Casseus); a gay couple (Isaiah Washington and Harry Lennix) on the verge of ending their relationship; a father and son (Thomas Jefferson Byrd and DeAundre Bonds) shackled together by court order; the bus driver (Charles S. Dutton); and (ouch) a UCLA film school student (former Married...with Children recurrent Hill Harper), who documents the whole trip on his video camera. The inevitable clash of personalities and ideologies set up a series of philosophical, political, and ethical debates, but this is not to say that the film is one extended roundtable debate. There are more than a few lighter, more humorous moments to counteract the weight of the heated discussions and confrontations, and there is a prevailing air of fun about the whole journey. The film is made all the more involving and true-to-life by Lee's decision to shy away from his trademark visual tricks and shoot in documentary-style grainy film stock. A stirring, heartfelt entertainment from the first frame to the last.
To Gillian on Her 37th Birthday (PG-13)

BUY on Amazon: Poster! | DVD! | VHS! | Soundtrack! | Play!
I'm typically a sucker for romantic movies, but I didn't quite fall for the slight, sappy, would-be weepie with the ungainly title To Gillian on Her 37th Birthday. Peter Gallagher plays a widower who can't shake off the memory of his dearly departed Gillian (Michelle Pfeiffer) two years after her untimely demise--in fact, he still has conversations with her and plays tag with her on the beach. Naturally, these visions spark the concern of his loved ones, including Gillian's sister (Kathy Baker), who thinks that he is no longer capable of providing a stable home for his 16-year-old daughter (Claire Danes). Gallagher makes an adequately sympathetic lead; Pfeiffer has an appropriately luminous, haunting presence; and Danes is outstanding as the neglected daughter. But somehow I didn't feel enough of an emotional connection with anyone. The script by Pfeiffer's husband, David E. Kelley (from the stage play by Michael Brady) has a couple of distracting, go-nowhere subplots (such as Danes's relationship with a punk with streaked hair and body piercing), and director Michael Pressman tries too hard to make the audience cry; practically each "emotional" moment is highlighted by the soft musical sounds of a harp and wind section. Nonetheless, quite a few sniffles could be heard at the end of the screening I attended, so it could do the soggy job for anyone starving for a romantic weeper. As for me, I guess I'm just not that desperate for one.
V I D E O
Girl 6 (R)

BUY on Amazon: Poster! | DVD! | VHS! | Soundtrack!
When seeing a comedy about phone sex, one would expect something provocative, outrageous, or at least funny. Spike Lee's venture into the world of "phone bone" is none of the above, just a slightly amusing timepasser. Theresa Randle plays the title role, a struggling New York actress who gets a job doing phone sex only to become addicted to the work. It is refreshing to see the talented Randle given a role other than the wife or the girlfriend for a change, but even so, the lead role here isn't much of a character. For all the elaborate fantasy sequences scripter Suzan-Lori Parks throws in, such as Girl 6 imagining herself as Dorothy Dandridge and Pam Grier, the character remains a cipher; in fact, we don't even learn her real name (Judy) until the end of the film. The parade of celebrity cameos, from Madonna and Quentin Tarantino to Halle Berry and talk show hostess Rolonda Watts, really add nothing to the mix, appearing to be an attempt to mask that fact that there's no real story going on. I can't say I was bored watching Girl 6, but I also can't say I was adequately entertained. (20th Century Fox Home Entertainment)
M O V I E S
The Long Kiss Goodnight (R)

BUY on Amazon: Poster! | DVD! | Blu-ray! | VHS! | Soundtrack!
Meryl Streep tried it and failed. Even Pamela Anderson Lee made an attempt but fell flat on her well-bared assets. However, Geena Davis could very well become the first bankable American female action star with The Long Kiss Goodnight, a preposterous but incredibly fun action thriller directed by her husband, Renny Harlin.

Davis plays Samantha Caine, a mousy suburban school teacher and mother whose memories only go back eight years. With the help of ethically questionable private detective Mitch Hennessey (Samuel L. Jackson), she slowly remembers--and reclaims--her past as Charly Baltimore, tough-as-nails CIA operative. Needless to say, with the reappearance of Samantha/Charly comes the appearance of an assortment of no-goodniks out to erase more than her memory.

Shane Black netted a cool $4 mil for his script; I'm not so sure if his prose is truly deserving of such a hefty price tag, but for what it's worth, it delivers the goods. Like Black's previous work, such as Lethal Weapon and The Last Boy Scout, the script juggles some impressive action scenes with funny, quirky dialogue. The humor especially works well in this case, for the story is so preposterous that the laughs help to keep things from taking things too seriously. But there's no argument that the more unbelievable sequences are original and entertaining as hell: who can resist the sight of Davis tossing her daughter from a hole in her house into the nearby treehouse or chasing after a car... while ice skating?

Jackson and Davis make a good team. Jackson is funny as ever as ever; in fact, his spirited line deliveries, especially when he first appears, are more than reminiscent of his work as Jules in Pulp Fiction. As good as he is, the one who should benefit the most from this project is Davis, who shows much promise as an action heroine. What makes her so effective and why she should succeed where Streep and Lee failed is that she doesn't take herself too seriously. She is obviously in on the joke, slyly taking jabs at herself and at the situation. This is not to say that she doesn't need work--sometimes she lays on the "toughness" a bit too thick and comes off too much as a caricature. But should the public embrace the film and, in turn, the notion of a kick-ass female, Davis could have found her special niche.

It seems as if Davis and Harlin's first collaboration, the middling pirate epic Cutthroat Island, was just a dress rehearsal (albeit a very costly one) for Long Kiss, in which the wife-husband team hit their action stride. Anyone simply looking for a fun, escapist entertainment that requires little-to-no thinking will find this film to be a more-than-welcome Kiss.
In Brief
Jude (R)

BUY on Amazon: Poster! | DVD! | VHS! | Soundtrack! | Novel! | Book on Tape! | Book on CD!
Don't let the British accents and period costumes fool you--Michael Winterbottom's film of Thomas Hardy's one-time controversial 19th novel Jude the Obscure is about as dark and disturbing as they come--the anti-Jane Austen, if you will. Christopher Eccleston (best known as the accountant in Danny Boyle's Shallow Grave) is the title character, a stonemason with aspirations of becoming a university scholar. Following a failed marriage and rejection from film school--er, I mean the university, he falls for his lovely cousin Sue (Kate Winslet), and their forbidden love is, naturally, destined to not end happily ever after. The film, divided in sections based on what city the action takes place, is superbly acted by all involved; Eccleston makes a very sympathetic protagonist (a far cry from his role in Grave), and Rachel Griffiths (Muriel's Wedding) is also strong as Jude's estranged spouse. The breakout star here, though, is Winslet, who follows up her work in Heavenly Creatures and Sense and Sensibility with another memorable turn as the spunky Sue. She's poised to become a major star, which could very well come to pass following Kenneth Branagh's forthcoming Hamlet (in which she plays Ophelia) and next summer's potential blockbuster Titanic, directed by action master James Cameron.
Vertigo (PG)

BUY on Amazon: Poster! | DVD! | VHS! | Soundtrack (1)! | Soundtrack (2)! | Movie Book!
If you haven't seen Alfred Hitchcock's classic 1958 psychological thriller in its new, remastered glory, you haven't seen it at all. Restored in Super VistaVision 70MM and in DTS Digital sound, this masterpiece about an ex-detective (James Stewart) who becomes romantically obsessed with the wife (Kim Novak) of an old school acquaintance looks and sounds just as good as recent Hollywood releases. While the image restoration is truly dazzling--all the better to appreciate Saul Bass's mesmerizing opening title and Jimmy Stewart's eyes--the real star is the DTS soundtrack, but not for the obvious reason. Of course, Bernard Herrmann's score is all the more haunting in DTS, but the real standout is the exceptional foley work--footsteps, gunshots, the closing of doors, even the click of a necklace clasp can be heard with such clarity that you truly do feel as if you were really there. But all the restoration would be for naught if the movie were not up to par, and nearly 40 years after its initial release, Hitchcock's twisty, suspenseful tale is far more involving and memorable than most recent Hollywood thrillers. An absolute must-see if or when it hits your town.
---
We are a participant in the Amazon Services LLC Associates Program, an affiliate advertising program designed to provide a means for us to earn fees by linking to Amazon.com and affiliated sites
The Movie Report Archive/© Michael Dequina
All images and multimedia files are copyright their respective copyright holders and no rights are given or implied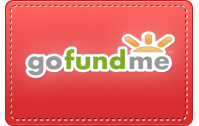 Please keep The Movie Report/
Mr. Brown's Movie Site alive
by generously submitting a PayPal donation.