#596 - 597
November 13, 2009 - November 27, 2009
all movies are graded out of four stars (
)
...to The Movie Report, the free e-mail newsletter companion to Mr. Brown's Movie Site:
(Note: If you are a current subscriber and wish to update your mailing address, e-mail me your new information.)
M O V I E S
In Brief
(The Twilight Saga:) New Moon (PG-13)

BUY THE: Poster! | DVD! | Blu-ray! | Soundtrack! | Score CD! | Movie Book! | Novel Set! | Novel Set on CD! | Novel! | Book on CD!
I have now figured out one of the main reasons why the freshly-christened "Twilight Saga" just doesn't really work for me: ostensible heroine Bella (Kristen Stewart) is such a weak, needy, pathetic co-dependent who stirs up so much shit for those she purportedly loves that it's hard to muster much rooting interest for her. That all said, New Moon is definitely a better film than Twilight for a number of reasons, first and foremost being the added technical polish that director Chris Weitz, taking over from Catherine Hardwicke, brings to the table, especially with the action sequences. As he showed with the centerpiece bear brawl in (the otherwise best forgotten) The Golden Compass, he knows how to stage some effective set pieces with CG animals--which comes in handy given this installment introduces werewolves into the mix. That leads to the second reason: the introduction of a driving plot and mythology, most notably the war between vamps and wolves, and more specifically the triangle between Bella, undead true love Edward (Robert Pattinson) and lupine BFF Jacob (Taylor Lautner, whose presence is beefed up this time in more ways than one). That, in turn, leads to the third reason: Edward disappears from the story for most of the film and focusing on the burgeoning friendship (and possibly more) between Bella and Jacob, and their relationship is a lot more natural, youthfully playful, and convincing than that of her rather self-destructive one with Edward, which continues to be so overwrought with its Breathless, Dramatic Pause-laden dialogue and sappy declarations of devotion that it often plays like deadpan parody. When real actors in the form of Michael Sheen and Dakota Fanning turn up in the home stretch, they seem to be the only ones to realize how ridiculous this all is, obviously having a ball hamming it up to the camp hilt as members of an evil vampire royal family. For what its worth, Stewart and Pattinson still share decent screen chemistry, and she establishes a nice rapport with Lautner, thus generating some believable tension in the triangle. Ultimately, though, this continues to be a film series for the many die-hard fans, and if the squealing reactions from the fangirl seatfillers at the press screening are any indication, this movie and next summer's third installment, Eclipse, is major money in the bank for Summit. Me? I'll stick with my preferred tortured teen/vampire love story, Buffy and Angel, thank you very much.
Subscribe to The Movie Report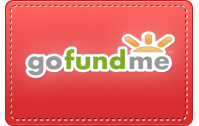 M O V I E S
In Brief
Disney's A Christmas Carol (PG)

BUY THE: Poster! | DVD! | Blu-ray! | Soundtrack! | Movie Book! | Novel! | Book on CD!
Despite Disney's insistence on making the company name part of the official, on-screen title, Robert Zemeckis's 3D motion capture take on the holiday perennial is very much a faithful and rather serious take on the Charles Dickens story--the latter being especially surprising, considering Jim Carrey toplines as Scrooge. Carrey disappears into the old grump fairly well, leaving his more comic tics to his portrayals of the Ghosts of Christmas Past and Present, but even then the tone of the film is fairly somber, at times quite dark, and way too intense for the youngest kids. While the motion capture technique does give Zemeckis's imagination free rein to bring some of the more fanciful dream elements to life, one cannot help but feel the same effect could have been accomplished by simply making a live action film with state-of-the-art visual effects; in fact, the film probably would have been a lot warmer and affecting, as the creepy dead eyes of mo-cap still haven't been worked out, and the children, clad in their Victorian outfits--especially poor ol' Tiny Tim--rather disturbingly look like glassy-eyed dolls. It's a decent version of the story, if not exactly one to show young tykes, but considering how painstaking a process performance capture is is and how it ultimately adds little to this project (unlike the previous Zemeckis mo-cap films, The Polar Express and Beowulf), it feels a little like a waste.
Subscribe to The Movie Report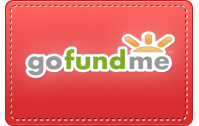 ---
The Movie Report Archive/© Michael Dequina
All images and multimedia files are copyright their respective copyright holders and no rights are given or implied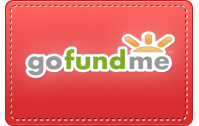 Please keep The Movie Report/
Mr. Brown's Movie Site alive
by generously submitting a PayPal donation.
Click here to buy movie posters!