#588 - 589
August 14, 2009 - August 28, 2009
all movies are graded out of four stars (
)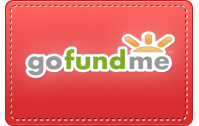 ...to The Movie Report, the free e-mail newsletter companion to TheMovieReport.com site:
(Note: If you are a current subscriber and wish to update your mailing address, e-mail me your new information.)
M O V I E S
In Brief
Inglourious Basterds (R)

BUY THE: Poster! | DVD! | Blu-ray Set! | Blu-ray! | Soundtrack! | Screenplay!
Shorts (PG)

BUY THE: Poster! | DVD! | Blu-ray!
Inglourious Basterds is not quite the gung-ho guys-on-a-mission WWII action-adventure the marketing is selling--but that it flouts convention in its unmistakably Quentin Tarantino way is why the film is as interesting as it is, for worse and for (largely) better. The basic story is simple: the (literal) scalping mission of a group of mostly Jewish-American soldiers and a revenge scheme by a young French Jew (Melanie Laurent) converge one fateful night at a Paris cinema. But as with nearly all Tarantino's films, the real creativity and thrills lie in the storytelling; case in point, the first so-marked "chapter," which finds Tarantino in top form: clever dialogue, rich characterization, tension, suspense, and spot-on acting as a Nazi colonel nicknamed "the Jew Hunter" (Christoph Waltz, the clear breakout star) interrogates a French farmer suspected of hiding Jews. This opening sequence launches the thread about Laurent on a superb note, but chapter two's first taste of the over-the-top antics of the title "basterds"--led by a knowingly camp Brad Pitt as the squad's redneck leader--reveals the divide that will occur throughout these alternately thrilling, alternately tedious 152 minutes. Whenever Waltz is on screen, the film expertly straddles the fine line between gravitas and playfulness, grave drama and silly comedy; and Laurent's storyline displays flashes of the more mature side that Tarantino hasn't really been bothered to exercise much since Jackie Brown. However, while not exactly getting completely in the way, the indulgences, such as the relentlessly cartoonish "basterds" and solid scenes that tend to run slightly too long, somewhat bog the film down. Those quirks, and a gleefully blatant disregard for recorded history, make Basterds not exactly tailored to mass tastes, but a work that is experimental, offbeat, and most distinctly of a unique voice is a welcome rarity in the summer season.

Whether by accident or all too fitting design, hitting screens the same time is a similarly episodic but radically different film from Tarantino's cinema compadre Robert Rodriguez: Shorts, a fun, family-friendly throwback to The Little Rascals. At the center of the film is a magical "wishing rock" whose powers cause various troubles but most of all adventures for the pre-teen residents of a Texas town--and, like its unlikely cousin Basterds, the various plot threads are told in five distinct chapters, all converging in the end. Those who've criticized Rodriguez for his extensive use of digital work will probably continue to complain on this film, but perhaps more than any other major filmmaker today, he really understands and thus cleverly recreates child-like imagination; the monster and creature effects may indeed look cartoony, but that's exactly how a kid would envision such things. And so follows the whole of the film: just light, silly fun, amiably performed by both its veteran cast (Leslie Mann, Jon Cryer, William H. Macy, James Spader) and exuberant young 'uns; deserving of special praise is newcomer Jolie Vanier, who brings to mind vintage Christina Ricci as spoiled troublemaker Helvetica.
Post Grad (PG-13)

BUY THE: Poster! | DVD! | Blu-ray! | Soundtrack! | Novelization! | Audiobook!
Alexis Bledel is a talented and very likable young actress, so it's depressing to see her first big screen starring showcase to be as completely dreadful as director Vicky Jenson's comedy programmer. As the title implies, her character is fresh out of college with a big idealized plan, but, of course, things don't quite work out, and she must learn the ways of the real world--and, naturally, take notice of the true love that's been under her nose the whole time. Ho-hum stuff, but what pushes the movie from simply yawn-worthy to downright annoying is Bledel's charmlessly, gratingly oddball family: Michael Keaton (my, how far he's fallen) as dad; Jane Lynch as mom; Carol Burnett as grandma. They're so over the top in their wackiness that they almost make you forget how whiny and entitled the ostensible heroine is. Almost.
Taking Woodstock (R)

BUY THE: Poster! | DVD! | Blu-ray! | Soundtrack! | Book! | Audiobook!
Ang Lee continues to build one of the most eclectic filmmaking résumés by a filmmaker with Taking Woodstock, but this time his continued risks have resulted in his flattest work since 1999's Ride with the Devil. The film's first half is amusing enough, when it tells the true story of how the son (Demetri Martin) of the owners of a run-down motel in upstate New York, convinced concert organizers to stage the (ultimately legendary) music festival in his small town, drawing the ire of locals. But once the drama of logistics is ironed out, James Schamus's script (based on Elliot Tiber's memoir of the same name) settles into a detail-heavy but uninvolving and rather routine look at the hippie counterculture and uninhibited spirit of the fest and the late '60s era as a whole. Some colorful character turns, particularly by Imelda Staunton as the mom and Liev Schreiber as the transvestite security chief, cannot make up for the charisma void at the center that is Martin and his equally dull character; and no amount of period authenticity can compensate for the rather detached goings-on.
Subscribe to The Movie Report
M O V I E S
In Brief
Subscribe to The Movie Report
---
The Movie Report Archive/© Michael Dequina
All images and multimedia files are copyright their respective copyright holders and no rights are given or implied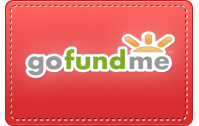 Please keep The Movie Report/
Mr. Brown's Movie Site alive
by generously submitting a PayPal donation.