#583 - 584
June 5, 2009 - June 19, 2009
all movies are graded out of four stars (
)
We are a participant in the Amazon Services LLC Associates Program, an affiliate advertising program designed to provide a means for us to earn fees by linking to Amazon.com and affiliated sites.
M O V I E S
In Brief
Imagine That (PG)

BUY on Amazon: Poster! | DVD! | Blu-ray! | Soundtrack!
Twenty years ago it would've been hard to imagine that the typical formula for an Eddie Murphy vehicle would have changed so dramatically. Where his name above the title once would have meant something sharp, edgy, and energetic, these days he's become equated with bland, middle-of-the-road, by-the-numbers, cash-a-paycheck family fare. And so the current pattern continues with his latest, another uninspired kiddie enterprise (produced by Nickelodeon, no less), where he plays a workaholic exec whose career prospects brighten through the advice of his young daughter's (Yara Shahidi) imaginary friends. It's easy to see where the story will all ultimately lead, and so it's up to Murphy to offer some amusing detours along the way, but aside from a couple of isolated, lively line readings and physical moments, he's in sleepwalking Doctor Dolittle mode. The few laughs come largely from Thomas Haden Church as a pretentious Native American rival co-worker, delivering the type of off-kilter, live wire comic turn Murphy once could be relied on to deliver.
The Proposal (PG-13)

BUY on Amazon: Poster! | DVD! | Blu-ray!
When her visa expires, an icy Canadian-born publishing exec forces her put-upon assistant into marriage, so she can stay in the country. One can easily see where this will end up from the premise, and even more clearly so when the pair playing the lead roles are Sandra Bullock and Ryan Reynolds, respectively. But as with any foray into mainstream Hollywood rom-com land, it's all about the charm and laughs along the journey to the preordained destination, and director Anne Fletcher serves up both in ample quantities. It's nice to see Bullock not fall back on the trademark bubbly persona and instead place her Crash-honed bitch act in a comic context, and that wrinkle lends some freshness to the proceedings; ditto the believable positive and negative comic rapport she shares with Reynolds, thus making the expected plot contrivances easier to swallow. There is indeed a climactic, heart-on-sleeve confession in a large public setting (two of those, even), and there is a mad dash to the airport, but there is something to be said for such a relentlessly by-the-numbers chick flick programmer that is nonetheless a breezily enjoyable sit.
The Taking of Pelham 1 2 3 (R)

BUY on Amazon: Poster! | DVD! | Blu-ray! | Soundtrack! | Novel! | Book on CD!
This hijack/hostage/heist drama, based on the 1974 film of the same but spelled-out name (The Taking of Pelham One Two Three), spends most of its time following two guys talking to each other by radio, but leave it to Tony Scott to lend it a generous dose of his usual flash and flair: megawatt casting (Denzel Washington as a subway dispatcher; John Travolta as the Big Bad); restless camera movements; a fair amount of vehicle wreckage; and (in an annoying tic that he revives from his earlier Spy Game) an on-screen countdown clock that periodically appears with a literal bang. But if the trademark Scott gloss serves as a superficial hook, his also-adept manner of building tension and suspense then keeps one interested, helped in no small part by his leads, who share a compelling fire and ice chemistry. If Travolta is doing his now-familiar but still-amusing manic manner of villainy, Washington's also-familiar cool-under-pressure keeps the stylish potboiler proceedings anchored in reality.
Whatever Works (PG-13)

BUY on Amazon: Poster! | DVD! | Blu-ray! | Soundtrack!
Woody Allen has a definite formula for his comedies, and his latest shows just how worn out, tired, and outdated it's become. Filling the Woody-stand-in nebbish role is Larry David, and any initial interest generated by that admittedly inspired stroke of casting is quickly sunk when Allen directs him to be at Full. Volume. All. The. Time. and plops him down in one of this more shameless fantasy scenarios: David's abrasive, condescending, disheveled self-described "genius" becoming the object of desire for a naive, nubile 21-year-old ex-beauty pageant contestant (Evan Rachel Wood) from Mississippi. More predictable antics ensue and more one-note characters enter the mix, and this wouldn't be a problem if there were enough laughs here, but there aren't really any at all, not to mention would-be "shock" gags are hardly so--which points up the fact that Allen reportedly wrote this script 30 years ago before dusting it off.
Year One (PG-13)

BUY on Amazon: Poster! | DVD! | Blu-ray! | UMD! | Soundtrack!
If there's anything sadder than an unfunny comedy, it's an unfunny comedy that tacks on an equally unfunny blooper reel over the closing credits in a desperate attempt to leave viewers with smiles on their face. And so it goes with this would-be raucous comedy about early man, which makes one wonder what exactly happened to the comic abilities of director/co-writer Harold Ramis. Jack Black and Michael Cera play two loser tribesman who are run out of their village; while their ensuing journey may ultimately prove the characters' personal worth, it also proves to be a virtual laugh-free endurance test for the audience. Black and Cera (and, later, Oliver Platt) get an isolated moment every now and again that elicits a grin, but they are rare in an otherwise dry and boring sit.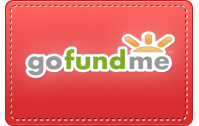 M O V I E S
In Brief
Away We Go (R)

BUY on Amazon: Poster! | DVD! | Blu-ray! | Soundtrack! | Screenplay!
Sam Mendes's most welcome departure from stodgy Oscar bait is a decidedly lower-scale project, but its rewards are definitely not small. The stinging, sometimes uncomfortable laughs come fast and frequently as unmarried, expectant parents Maya Rudolph and John Krasinski travel across the continent to find a new city to call home; with each city comes a new set of often uproariously oddball characters, played with verve in memorable turns from the likes of Allison Janney and Maggie Gyllenhaal. What makes Dave Eggers and Vendela Vida's script stick is the carefully built and ultimately rather poignant relationship between the leads. The wanly inoffensive Krasinski still doesn't quite make a case for himself as a big screen leading man, he justifies his casting with his chemistry with Rudolph, who is a complete revelation; all her years toiling on Saturday Night Live gave no indication of the sweet, soulful, funny, and likely career-changing work she delivers here.
Drag Me to Hell (PG-13)

BUY on Amazon: Poster! | DVD! | Blu-ray! | Soundtrack!
By opening with the 1980s-era Universal Pictures logo (and later closing with the classic, cartoon-style studio tour plug), Sam Raimi announces off the bat that a decade and change of toiling in Spider-Man movies and mainstream studio projects has not killed the enfant terrible responsible for classic low budget horror/humor mélange of the three Evil Dead films. The scenario of a young, good-hearted banker (Alison Lohman, a great sport) being hit with a deadly curse gives Raimi plenty of opportunity to indulge in his old school modus operandi: shocking, horrifying visuals that often find a way to evolve into darkly, cheekily humorous physical gags, all strung together with some genuine tension and a gleefully reckless "anything goes" sensibility. Don't let the PG-13 rating fool you (and, indeed, this is a hard PG-13, if there could be such a thing); the blood and body parts fly, and the sense of humor is distinctly of a warped, macabre variety. The vintage, antic Raimi spirit is now--as it was back then--not for every taste, and it may confound those expecting a straight-up thrill ride; but those open to roll with it will indeed get a thrill ride, albeit with a uniquely twisted comic flavor.
The Hangover (R)

BUY on Amazon: Poster! | DVD! | Blu-ray! | Soundtrack!
It's almost a wonder that such a simple, ripe premise has not been exploited in a contemporary comedy before: as three friends (Zack Galifianakis, Ed Helms, and Bradley Cooper) try to piece together what went on one long, wild night in Vegas that resulted in another friend (Justin Bartha) missing. The raucous, raunchy laughs are indeed plentiful and the gags often outrageous, but what really drives Todd Phillips's film is the unpredictability of the script (credited to Jon Lucas and Scott Moore) as each new twist to the central mystery opens up more hilarious comic possibilities. Cooper's It Guy status still confounds as his performance and presence elicits hardly more than indifference, but he shares good chemistry with his far more lively co-stars Bartha, Helms, and Galifianakis, the latter two of whom will no doubt get a big career boost from their memorable work here.
Land of the Lost (PG-13)

BUY on Amazon: Poster! | DVD! | Blu-ray! | Soundtrack!
Despite the title and the names of Sid and Marty Krofft in the producers' credits, this is not really a film version of the oft-rerun '70s Saturday morning staple that happens to star Will Ferrell, but rather a Will Ferrell movie that happens to bear the title and some concepts (namely, the parallel dimension where dinosaurs, primates, and humanoid reptiles co-exist) of the show--and that points up how rather messy the result is. While undoubtedly good for a chuckle or two, Ferrell and co-star Danny McBride's crude and absurdist senses of humor and boorish trademark screen personae clash against the earnest, family adventure spirit that director Brad Silberling makes a half-hearted attempt at maintaining. Thus the film falls into odd inconsistencies where one scene Ferrell's scientist is indeed a sharp brainy type, then the next he's acting like a typically Ferrell man-child. As such, sometimes this plays a bit like the Saturday Night Live parody sketch version of Land of the Lost, with its drug humor and gross-out gags. Credit is due, though, for retaining some of the quaint old school cheesiness by having the reptile creatures played, as they were on the tube, by actors in rubber suits instead of high-tech CGI.
My Life in Ruins (PG)

BUY on Amazon: Poster! | DVD! | Blu-ray!
Replace the word "life" with "career," and you get a pretty accurate reflection of the state of Nia Vardalos, who faded back into obscurity about as quickly as she came to national attention in 2002 by writing and starring in that most unlikely and rather flukish box office blockbuster, My Big Fat Greek Wedding. History will most assuredly not repeat itself with this completely uninspired and uninteresting rom-com where Vardalos plays an uptight tour guide in (yes) Greece who learns to loosen up and live life thanks to a tour group full of stock stereotypes--slutty divorcées, haughty Brits, drunk Aussies, redneck Yanks, and--yes--wisecracking old dude (Richard Dreyfuss) whose incessantly spunky spirit can only mean he's doomed--and the hunky bus driver (Alexis Georgoulis) who is silently in love with her. Vardalos is still likable and has some moments here, but I can't help but think she'd be best suited to headlining something on television--and she doesn't help her case by making her big screen comeback in something so sitcom-level.
Up (PG)

BUY on Amazon: Poster! | DVD! | Blu-ray! | Movie Book! | Video Game!
With this, the tenth feature from Pixar Animation Studios, the conclusion must be made: their unwavering standard of excellence is simply unfair, as it spoils us audiences who then expect other films, animated or live action, to measure up. Forget the cutesy advertising campaign or the precious-sounding premise of an old man, a kid, and a house lifted by balloons. Nothing quite prepares you for something like the subtle emotional wallop delivered by one long, wordless sequence that eloquently, beautifully encompasses the initial, idealistic promises and the inevitable, but contented compromises of a decades-spanning life shared by two soulmates--and this occurs in the film's first 15 minutes. What follows is no less rewarding nor impressive, as the odd couple of the old man (voiced by Ed Asner) and the eager young wilderness scout (Jordan Nagai) embark on their grand adventure on the flying house; the humor is so funny because it is so smart, and whether director Pete Docter is going for a laugh or reaching for the heart, every move is organic to the fully fleshed-out characters and their situation. "Something for everyone" is an overused phrase, but indeed Up has it: laughs, tears, exciting action sequences, stunning visuals (and, for their first 3-D feature, Pixar does not go for any shameless sight gags but a more general and effective environmental immersion), and memorable characters and dialogue--in other words, a rich work of entertainment and art no less than what one would come to expect from the maestros at Pixar.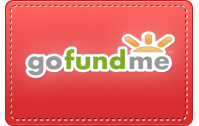 ---
We are a participant in the Amazon Services LLC Associates Program, an affiliate advertising program designed to provide a means for us to earn fees by linking to Amazon.com and affiliated sites
The Movie Report Archive/© Michael Dequina
All images and multimedia files are copyright their respective copyright holders and no rights are given or implied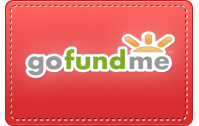 Please keep The Movie Report/
Mr. Brown's Movie Site alive
by generously submitting a PayPal donation.