#579 - 580
April 10, 2009 - April 24, 2009
all movies are graded out of four stars (
)
We are a participant in the Amazon Services LLC Associates Program, an affiliate advertising program designed to provide a means for us to earn fees by linking to Amazon.com and affiliated sites.
M O V I E S
In Brief
American Violet (PG-13)

BUY on Amazon: Poster! | DVD! | Blu-ray!
Nicole. Beharie. Remember the name, for if her stunning lead turn in American Violet is any indication, huge things are in the future for this immensely gifted, immensely promising young actress. In this fact-based drama saddled with one truly terrible title (the original name was American Inquisition, which would've been far more appropriate), she plays a Texas single mother who, with the help of the ACLU and an ace lawyer (Will Patton), attempt to fight district attorney's racist policies after false drug charges are brought up against her and others. Docudrama story formula ensues, but what makes Tim Disney's film resonate beyond such trappings are the uniformly strong performances by the cast, which alsoincludes Tim Blake Nelson, Alfre Woodard, Xzibit, and an uncredited Anthony Mackie. That Beharie is able to stand out so strongly in such an illustrious group shows just how commanding a presence and talent she is, and I eagerly look forward to what she does next.
The Soloist (PG-13)

BUY on Amazon: Poster! | DVD! | Blu-ray! | Soundtrack! | Book! | Book on Tape! | Book on CD!
The title is a lie--while ostensibly about a brilliant, now-homeless Juilliard dropout now playing Beethoven on a beaten-up violin all alone on on the streets of Los Angeles's Skid Row, director Joe Wright's first foray out of British period costume pieces is really a tandem act, unthinkable without either of its two central parts: not only Jamie Foxx as the titular character but also Robert Downey Jr. as the Los Angeles Times columnist who tells his story. With Wright at the helm, an Oscar winner and a couple of nominees (Downey and Catherine Keener, the latter rather wasted here), and socially conscious messages about the homeless and mental illness, it's easy to dismiss this as shamelessly treacly awards bait (and, indeed, it was originally slated for last year's race), but there's no denying that it hits its intended marks. If the message about the homeless is laid on with a trowel (too often a flaw of films produced by Participant Media), the lack of subtlety there is counterbalanced by the truly affecting story of friendship, with Foxx and Downey exhibiting an unforced chemistry that is always believable. Individually their work also stands up: Foxx obviously has the showier part, but what impresses most about his work is how fairly understated it is; Downey is the main emotional anchor, though, and while he is saddled with a couple of needlessly crude comic moments involving urine (don't ask), he makes the writer's journey ust as involving as that of the musician's.
State of Play (PG-13)

BUY on Amazon: Poster! | DVD! | Blu-ray!
State of Play is based on a six-hour BBC miniseries, and those longform origins do show, as one can imagine the ever-evolving intrigue revolving around the death of a Congressman's (here played by Ben Affleck) aide being the type of twisty, nail-biting yarn that would keep viewers anticipating each new installment. But the Hollywood version directed by Kevin Macdonald gets the job done, buoyed by work of one hell of an impressive ensemble. In addition to Affleck, well-cast as a stiff-upper-lip politico, there's Russell Crowe (looking dismayingly like an especially doughy version of Barry Gibb) as the truth-seeking reporter with strong personal ties to the Congressman; Rachel McAdams, finally back in a big studio role and not missing a beat as an upstart colleague of Crowe; a reliably feisty Helen Mirren as their take-no-crap editor; Robin Wright Penn as Affleck's wife; and, in perhaps the most delicious turn of many here, Jason Bateman as a flamboyant publicist who figures into the mystery. The proceedings may feel somewhat rushed at times--particularly in the home stretch as it piles in more twists when it should be more concerned with tying them up--but smart, complex dramas constructed and performed with precision like this are too rare an offering to pass up.
17 Again (PG-13)

BUY on Amazon: Poster! | DVD! | Blu-ray! | Soundtrack!
17 Again begins in the very manner one dreads: pretty boy du jour Zac Efron working up a sweat sans shirt while shooting hoops, followed shortly thereafter by a big dance number to show off some of the "talents" that inexplicably propelled him to stardom in the entertainment infection known as High School Musical. But the film shifts into something more agreeable when it shifts to the adult Efron, once a high school jock stud, now bitter, bloated, on the brink of divorce, and in the form of Matthew Perry. But as the title states, somehow Perry magically morphs back into the Tiger Beat/Bop-ready Efron, and what follows is a mélange of the Freaky Friday body switch comedy with the maudlin mush of something like The Family Man with--in a rather ballsy, can't-win-at-all move--Back to the Future. The mix works better than expected (not terribly hard when expectations are rock bottom), but not necessarily due to Efron. He's perfectly fine here, but he doesn't particularly own this as any other young actor could have done just as well if not better; as such, he is effortlessly overshadowed by supporting players, namely the ever-delightful Leslie Mann as Perry/Efron's estranged wife and Thomas Lennon, who makes the most out of a tired gag as Perry/Efron's geeky sci-fi/fantasy-obsessed best friend. Director Burr Steers does create some nice moments of heart, but the tired bits such as the geek gags, the overall shamelessly seen-it-all-before-many-times script, and Efron's adequate but completely anonymous work keep this from achieving true liftoff.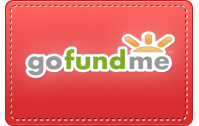 M O V I E S
In Brief
Fast & Furious (PG-13)

BUY on Amazon: Poster! | DVD Set! | DVD! | Blu-ray! | Soundtrack! | Score CD!
When a sequel was greenlit for 2001's The Fast and the Furious, two scripts were written, one featuring Vin Diesel's car-racing outlaw Dominic Toretto and another without. We all know what ended up happening, and 8 years after the first film we have a fourth with all four core players from the original reunited for the first time, and while it may not actually be the case, it certainly plays like that unused, Diesel-ed up script originally commissioned for the second film. While there is a tossed of reference to and a cameo by a character from the third film, Tokyo Drift (which, in the timeline, this actually precedes), the existence of just about all things 2 Fast 2 Furious (save Paul Walker's Brian O'Conner) is completely ignored. That's probably just as well, since tonally that rather jovial romp didn't match the self-important pretensions and delusions of actual dramatic weight that often made the first, third, and now fourth film unintentionally laughable in its grave seriousness. But what really matters are the car race and chase stunts, and those looking for just that will probably get their fill here, as returning Tokyo Drift director Justin Lin makes the few set pieces sandwiched between the many flat, talky scenes count as much as they can, amping up all the screeching tires, smash-ups, and explosions enough to keep them in the memory. Everything else, from the ongoing love-hate between Dominic and FBI agent Brian (which is further highlighted by how completely slighted the returning women, Michelle Rodriguez and Jordana Brewster, are here) to John Ortiz and a badass Laz Alonso as the villains, is pretty much gravy, and that it tastes pretty stale overall more or less confirms that the Diesel-Walker/Dominic-Brian dynamic had already run its natural course in that first movie.
Hannah Montana: The Movie (G)

BUY on Amazon: Poster! | DVD! | Blu-ray! | Soundtrack! | Sheet Music! | Video Game! | Doll! | Board Game!
It's a bit pointless to review the big screen adaptation of Miley Cyrus's Disney Channel sitcom sensation, for it is more or less a feature-length, shot-on-film story that, like many of her small screen episodes, has the young pop star's secret identity as normal country girl Miley Stewart threatened. One's existing opinions of the source show hold water here, with all the obvious silly gags and upbeat bubblegum pop tunes one would expect, and whether all of that is good or not largely depends on if you're part of the pre-teen target audience. So that said, with director Peter Chelsom (!) serving up none of the head-scratching bizarreness of the last Disney Channel-to-big screen translation, The Lizzie McGuire Movie, this film is best approached as a test as to whether Cyrus has a future career once the hype inevitably blows out. And the answer is... rather surprisingly, yes--but neither as an actress nor a pop star, but as country singer. In what is a rather canny move to help begin Cyrus's transition out of the tween factory, the film has Miley Stewart coming to question the superstar Hannah Montana double life, and in so doing setting up the character to write and perform some lower-key country/western ballads--which Cyrus ably delivers with more than adequate vocal chops and surprisingly convincing emotion (the film's climactic song, the inspirational anthem "The Climb," is rather memorable, and I fully expect the Mouse to do a full-court press for song nominations for it next year). Who knows how much longer the Hannah Montana craze will last, or if this movie will serve as the last hurrah (like The Lizzie McGuire Movie did for that character) , but once the moment comes when it dies out, provided she keeps her head on straight, Cyrus should easily find a healthy home in Nashville. In the meantime, though, we are stuck with the movie, and only those who are currently fans of Cyrus and her show should bother with this film.
Observe and Report (R)

BUY on Amazon: Poster! | DVD! | Blu-ray! | Soundtrack!
Based on the premise and the marketing, it's a bit understandable to peg this Seth Rogen starrer as an edgier variation on the same mall cop comedy scenario that Kevin James took to the bank earlier this year. But just how dark and edgy--and bitingly funny--this film is may come as a bit of a shock. This is no less than the Bizarro world version of the cuddly, family-friendly Paul Blart: Mall Cop , very much in line with what writer-director Jody Hill also did with his underseen comic gem last year, The Foot Fist Way; our "hero" is mostly one in his own mind, with delusions of grandeur to match a very real, very violent, very funny misanthropic streak. Like Blart, Rogen's character also fancies a fellow mall employee, but that this film has the ever-fearless live wire known as Anna Faris playing her, she is not exactly a traditional romantic ideal, nor is theirs exactly a cutesy, heartwarming relationship. The vibe will certainly be a commercial liability, but those who appreciate laughs spiked with venom and are eager to see Rogen, in a terrific, destined-to-be-undervalued turn (much like anny McBride's in The Foot Fist Way; he also cameos here), spread his wings beyond the "lovable loser" persona he's carved out in Judd Apatow productions, this will hit the mean-spirited spot.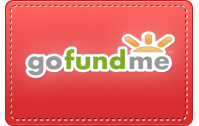 ---
We are a participant in the Amazon Services LLC Associates Program, an affiliate advertising program designed to provide a means for us to earn fees by linking to Amazon.com and affiliated sites
The Movie Report Archive/© Michael Dequina
All images and multimedia files are copyright their respective copyright holders and no rights are given or implied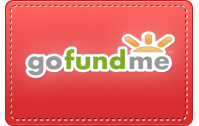 Please keep The Movie Report/
Mr. Brown's Movie Site alive
by generously submitting a PayPal donation.