#577 - 578
March 13, 2009 - March 27, 2009
all movies are graded out of four stars (
)
...to The Movie Report, the free e-mail newsletter companion to Mr. Brown's Movie Site:
(Note: If you are a current subscriber and wish to update your mailing address, e-mail me your new information.)
M O V I E S
In Brief
The Haunting in Connecticut (PG-13)

BUY THE: Poster! | DVD! | Blu-ray! | Soundtrack!
Exactly what in this haunted house yarn is actually "based on the true story" (as the opening titles oddly put it) is up to ceaseless debate, and so the measure of Peter Cornwell's supernatural thriller is if it delivers the requisite creepy goods--and there are a couple of smoothly executed scenes done with a minimum of bloodshed. That said, too many would-be jolts are of the cheap underlined-with-a-shock-chord variety, not to mention the characters bizarrely abandon common sense in order for the proceedings to continue (e.g., as one audience member at the screening loudly stated, why does the family still stay in the house--a rented second home no less--when they are all finally confronted with unexplained creepy phenomena together?). Such lapses, and the film as a whole, do go down a bit more smoothly because Cornwell is blessed with two solid leads--Virginia Madsen and, as her hallucination-plagued, cancer-stricken son, Kyle Gallner--who do give their all to at least anchor some emotional reality to the fairly routine enterprise.
I Love You, Man (R)

BUY THE: Poster! | DVD! | Blu-ray! | Soundtrack!
After successfully co-headlining last fall's Role Models, ever-reliable, ever-unsung utility player Paul Rudd gets another crack at a lead and knocks it even further out of the park with this truly "bromantic" comedy about a recently engaged man desperate to find a male friend to serve as his best man, who just may come in the form of Jason Segel. Lots of humor is mined from the double entendre of Rudd and Segel's developing friendship mirroring a romantic relationship, but luckily director John Hamburg doesn't make a point of blatantly flashing a "no homo" advisory at every juncture--making the proceedings not only that much funnier, but also showing just how male friendships can have a core of genuine sweetness just like those of women. Of course, Hamburg is helped by a terrific cast: not only Rudd and Segel, but Rashida Jones, J.K. Simmons, Andy Samberg, Jon Favreau, and Jaime Pressly. But coming up clearly at the top is Rudd, who creates a likably, uniquely quirky and hilariously adorkable character that would be unthinkable played by anyone else, much less nearly as effectively.
Subscribe to The Movie Report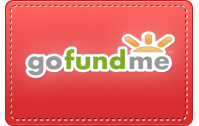 M O V I E S
In Brief
Phoebe in Wonderland

BUY THE: Poster! | DVD! | Blu-ray! | Soundtrack!
The whimsical and outlandish flights of fantasy in Daniel Barnz's feature debut are what initially grab the attention, but the greatest virtues of this drama about a rebellious young outcast (Elle Fanning) who becomes a bit too invested in being a part of her school's production of Alice in Wonderland are strictly earthbound: the authentic performances by the cast. As the title character, Fanning proves to be as precocious and preternaturally gifted as her elder sister Dakota, managing the very tricky balance of not sugarcoating Phoebe's outbursts and difficult behavior while making her fear and anguish real and relatable. Also impressive are the adults in the cast, most especially Felicity Huffman as Phoebe's frustrated mother and a wryly funny Patricia Clarkson as the eccentric drama teacher who strikes a kinship with the girl. While the core of the story may be boiled down to disease-of-the-week TV movie fodder (and Barnz needlessly tries to make the rather obvious condition behind Phoebe's behavior a mystery of sorts), those performances and Barnz's visual imagination make the film definitely big-screen worthy.
Shuttle (R)

BUY THE: Poster! | DVD! | Blu-ray!
Writer-director Edward Anderson's down-and-dirty indie thriller boasts a (no pun intended) killer premise and better than average acting, so it's all the more disappointing that Anderson proves unable to avoid annoying horror movie pitfalls. The set-up is such a no-brainer that it's amazing it's never been used before: two best friends (Peyton List and Cameron Goodman) and a few unfortunate others find a seemingly mundane airport shuttle ride home turn into one long, deadly night. Horror movies produced on a severely limited budget are not exactly known for either decent performances or some actual craft, and Anderson actually delivers on those levels; he coaxes solid work from List and Tony Curran as the mysterious shuttle driver; there are some genuinely tense sequences; and various loose ends are smartly tied up to a suitably chilling conclusion.. But on the way to that ending, Anderson too often resorts to clichéd, intelligence-challenging tropes--made all the more out of character and unconvincing when in otherwise generally believable surroundings--to artificially extend the run time and dig himself out of narrative corners (for instance, one moment about a half-hour really can only plausibly lead to a definitive end to the whole scenario, which then begs the question as to why he included the beat in the first place), and a third-act twist at topicality comes off forced and overreaching.
Subscribe to The Movie Report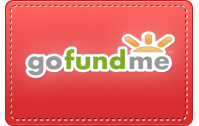 ---
The Movie Report Archive/© Michael Dequina
All images and multimedia files are copyright their respective copyright holders and no rights are given or implied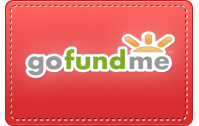 Please keep The Movie Report/
Mr. Brown's Movie Site alive
by generously submitting a PayPal donation.