#575 - 576
February 13, 2009 - February 27, 2009
all movies are graded out of four stars (
)
We are a participant in the Amazon Services LLC Associates Program, an affiliate advertising program designed to provide a means for us to earn fees by linking to Amazon.com and affiliated sites.
M O V I E S
More Than a Game (PG)

BUY on Amazon (ad): Poster! | DVD! | Soundtrack! | Book! | Book on CD!
The title More Than a Game is more than a little cliché, and the most basic summary of this documentary's premise does little to refute that initial impression: the story of five inner city youths who forge something beyond friendship while pursuing their high school hoop dreams. But the journey of the "Fab Five" who made up the core of the St. Vincent-St. Mary basketball team in Akron, Ohio earlier in the decade is not exactly your average sports saga, filled with extraordinary characters and equally extraordinary circumstances that Hollywood could craft no better in any feature script. Any filmmaker blessed with such serendipitous narrative riches would be content to simply recount the not-so-tall tale, but director Kristopher Belman takes it an added step: bringing the larger-than-life back down to a universally relatable scale.

Figures hardly come more larger-than-life than LeBron James, the Fighting Irish alum who (as the world over has come to know) first caught national sports media attention during his high school stint and has since become one of most celebrated and recognizable stars in all of sports, let alone in basketball. With the knowledge of James's ultimate NBA fairy tale fate, the temptation would be to focus the film solely on his rise, but his story is duly treated as but one of the threads borne out of what was originally the "Fab Four"--James, "Little" Dru Joyce III, Willie McGee, and Sian Cotton, whom we see in some rare home video honing their individual skills and team chemistry from way back when they were pre-teens. Playing in the Amateur Athletic Union, the quartet lived up to the "Shooting Stars" team name, building on their local Ohio successes to shock observers in a national tournament down in Florida; however, the four's first taste of national success will turn out to be just shy of complete victory.

And, like most lives, that bittersweet experience reflects the greater journeys followed in More Than a Game. Given the presence of James, one expects this to be a film full of triumphs, but what make those resonate even more strongly in the end are the relatable setbacks, obstacles, and shake-ups that occur along the way. In fact, falling into that last category are two people who will come to complete the "fab" family and help lift the entire unit to new heights, Romeo Travis and "Little Dru"'s father, Dru Joyce II. But long before those heights, each initially enters the basketball picture under less than ideal circumstances: Travis in sophomore year at St. Vincent-St. Mary's, where his surly demeanor quickly clashes with the core quartet, who had just led the school to a championship the previous season; Joyce II in junior year, who takes over the head coaching position from a decorated predecessor despite minimal experience. How the four manage to evolve into a "Fab Five" and, above all else, a family of six headed by Coach Dru proves not so much a result of their hard work on the hardwood than of the growth they each must undergo as people.

The film's structure reinforces that latter point. Instead of going the standard route of going through each person's background at the top, Belman gives the individual histories at appropriate, organic moments within the overall narrative. While this approach does mean that some events early in the film unfold without a complete familiarity with or understanding of all of the players, spreading the stories out pays off in a couple of respects. Instead of blurring into a muddle, it allows each person to have their time to shine and their respective stories breathe and remain clear to the viewer. But even more effectively, the backstories are used beyond mere exposition to illuminate certain key events that affect the group as a whole--further underscoring the greater idea of how various circumstances seemingly centered on one person can cause repercussions for the collective. Chief among these developments, of course, is the hysteria and hype that arises around James after he is featured on the cover of Sports Illustrated, suddenly catapulting midwestern high school hoops into a nationally televised arena. The film admirably does not downplay any of the well-documented dramas and tensions that then sprung forth from James's literally overnight fame, but instead of wallowing in sensational celebrity scandal, Belman keeps these developments in their proper perspective in regards to the bigger picture: how they affected the entire group and what they all aimed to accomplish.

That is an example of how and why More Than a Game works--showing the grounded, real-life terms and consequences of an increasingly surreal chain of events. Only a select few people can completely relate to being blessed with natural athletic ability and talent at such a young age; even fewer still would relate to being suddenly thrust into the media spotlight and scrutiny. But underneath that gloss and glamour is the classic tale of boys growing into men, of people learning the importance of the greater group glory over the individual shine, with the distinctly drawn personalities of each of the five offering a fairly diverse set of entry points for the viewer to understand and relate. Ironically enough, in balancing his attention between everyone on the team, Belman offers deeper, uncommonly intimate insight into the film's marquee name; one is a witness what is perhaps James's most critical, formative period through the eyes of those who not only knew him best, but had a huge hand in shaping the superstar "King James" so familiar to sports fans today. But if lifting-oneself-from-a-hard-knock-childhood-through-big-dreams is fairly commonplace film fodder, More Than a Game's trump card comes in an arc that is not as commonly told and even more empowering: the story of Coach Dru, as the film is just as much about him coming into his own. If James's story confirms the prevailing contemporary notion that one's opportunity for success comes--and then passes--only while one is young, that of the elder Dru counters that, rather poignantly proving that one does not have to settle for comfort and complacency, for one's true calling and self-actualization may not arrive until later in life.

That statement may make More Than a Game sound pretentious, but such weightier ideas are delivered in a very accessible and entertaining package. The Fab Five make an affable and appealing, funny and fun group, and Belman accordingly has fun, fighting the trap of talking head-and-news-clip documentary monotony and keeping the film visually dynamic. Beyond some snazzy (but not overdone) graphic work that gives the documentary staples of old photos and newspaper headlines some motion and flair, Belman also manages to lend some variety to the basketball footage, with each pivotal game edited and presented in their own subtly distinct way; for instance, some visual repetitiveness is avoided by simply not shooting scoreboards in the same way. Belman even has a little fun with the standard closing "where are they now" text cards without resorting to overwrought editorializing or labored stabs at profundity.

While it certainly helps to be familiar with the game of basketball and a fan of the sport to enjoy More Than a Game, it is far from necessary. Basketball is what brought the Fab Five and Coach Dru together and was and remains a shared passion, but the game is almost incidental to the larger idea: not only that those from not exactly the most privileged of backgrounds can indeed dream and succeed, but that one doesn't necessarily do it by oneself. Not looking out for number one but instead always looking out for each other is what made Coach Dru and the Fab Five what they were as a team, who they have become as people today--and why their story and this film are so richly moving and inspirational.
In Brief
Crossing Over (R)

BUY on Amazon (ad): Poster! | DVD! | Blu-ray!
It's difficult to discuss Wayne Kramer's much-delayed ensemble drama without mentioning Crash, as this film also follows a multiethnic assortment of characters who, indeed, cross over and crash in interlocking stories in Los Angeles. The overriding concern here is not general race relations, however, but specifically the plight of immigrants in the U.S.: an INS agent (Harrison Ford) becomes concerned with the care of the young son of an illegal factory laborer (a briefly seen Alice Braga); his Iranian-American partner (Cliff Curtis) deals with family drama on the eve of his father's naturalization; an atheist musician (Jim Sturgess) from England plays up his Jewish roots in order to gain legal status; an Australian aspiring actress (Alice Eve) finds that the shortcut to a green card is sexual slavery to an official (Ray Liotta) in charge of approving visas; an immigration lawyer (Ashley Judd) tries in vain to find a home for a Nigerian child; an about-to-be-naturalized Chinese teen (Justin Chon) goes down a destructive path with a local gang; and a Muslim teen's (Summer Bishil) incendiary school report on 9/11 sets off a red flag with Homeland Security. That last thread is easily the most compelling, made all the more relevant and real by a superb performance by Bishil, impressing as she did in Towelhead. The other storylines are less effective, either reveling in sensationalism (the Liotta/Eve story, which gives Kramer an excuse to make Eve get nude as often as possible), getting bogged down in contrived plot mechanics (Curtis's plotline, which takes some overwrought turns), or being barely thought through at all (Judd's thread, which gets forgotten for long stretches). The cast does uniformly fine work, even if a couple of the actors (read: Ford and Liotta) are cast in too-familar modes, but they and the film as a whole are hampered by Kramer's overreaching, overstuffed script.
Delhi-6

BUY on Amazon (ad): Poster! | DVD! | Blu-ray! | Soundtrack!
New York-born Roshan (Abhishek Bachchan) takes his terminally ill grandmother (Waheeda Rehman) back to India and her old hometown of Delhi to spend her dying days. It's a simple enough set-up, and one can easily see where this is will end up--our American Born Confused Desi hero will learn to love his homeland and want to stay. However, perhaps spurred by the success of his previous film, 2006's acclaimed (and, in my opinion, incredibly overrated) social call-to-arms Rang De Basanti (Paint It Yellow), director/co-writer (with Kamlesh Pandey and Prasoon Joshi, who also served as lyricist) Rakeysh Omprakash Mehra felt the need to give the film some additional weight--though not necessarily in terms of theme, but in sheer quantity of subplots. The neighbor's (Om Puri) daughter (Sonam Kapoor, daughter of Anil, in her first film since her 2007 debut Saawariya) is being set up for an arranged marriage, but she actually just wants to be (yes) the next Indian Idol; another neighbor's wife indulges in an affair; a lower-caste woman is repeatedly shunned and abused by the community; the local police inspector abuses his power; and, in a clunky bit of business that's actually meant to tie the whole ungainly beast together, the neighborhood is terrorized by a mysterious "Black Monkey"--and, no, that's not a metaphoric name, but a literal one--that randomly causes all sorts of havoc. Bollywood masala pictures are a bit messy by definition, but this film is simply a disorganized muddle; and using the ludicrous "Black Monkey" scenario to anchor the ultimate moral of the film ends up trivializing the serious, sincere message Mehra attempts to impart. Some scattered elements that work--the chemistry between Bachchan and Kapoor; Binod Pradhan's lovely photography of the city; an eclectic A.R. Rahman song score (which Mehra, as he did in Rang De Basanti, somewhat squanders by firmly eschewing traditional picturizations)--point to the worthwhile film this could have been had Mehra's vision been more focused.
Fired Up! (PG-13)

BUY on Amazon (ad): Poster! | DVD! | Blu-ray! | UMD!
That Sony/Screen Gems has centered the poster and billboard marketing campaign for this teen comedy completely around the title's initials "F.U." (are we laughing yet?) pretty much says it all, as this film plays like a long lost relic of the 1998-2001 teen movie boom, the cross-pollinated ripoff of Bring It On and American Pie that somehow never came to light until now. Adding to the dated quality is the presence of Not Another Teen Movie co-star (from way back in... 2001) Eric Christian Olsen, looking every one of his 30-plus years, as one of the two obnoxious high school football studs (the other being the nondescript Nicholas D'Agosto) who con their way into a cheerleading camp in order to score with babes. Could these two meatheads possibly grow to appreciate and enjoy cheerleading as well as think beyond shallow sexual conquests? No surprises are in store regarding either of those issues; it's even less of a surprise that there's also a major laugh shortage, with director Will Gluck and writer Freedom Jones often falling back on tired and obvious gags (such as that old standby, flaming homosexuality) and the attempts at outrageous raunch being not so much funny than desperate and strangely neutered in a PG-13-safe context. One running gag that does work somewhat is the bullying blowhard villain character's unexplained soft spot for '90s music--which then, again, just points up to how dated the whole thing feels.
Street Fighter: The Legend of Chun-Li (PG-13)

BUY on Amazon (ad): Poster! | DVD! | Blu-ray! | Soundtrack! | Video Game!
Forget the title heroine and her portrayer, Kristin Kreuk--if there's anything legendary on display in this second screen adaptation of the ever-popular video game, it's the performance of co-star Chris Klein, which can only be described as epic in its awfulness. Looking startlingly haggard while affecting a would-be badass strut-swagger and even more hilarious pseudo-hard-boiled dialogue delivery, Klein's Charlie Nash is quite possibly the least convincing adult male in screen history, much less tough Interpol agent. As horrendous as he is, Andzrej Bartkowiak's otherwise dull merchandising tie-in exercise could have used more amusing touches of cheese, however intentional or not, like Klein's bewildering work or Neal McDonough's fuck-it-all-I'm-getting-paid hamminess as the villain Bison, whom he also gives a weird Madonna-esque accent. Kreuk (who sports the signature Chun-Li hairdo in only one scene) neither embarrasses herself nor is particularly notable; she acquits herself adequately enough in the oddly abbreviated action sequences, but the rest of the time--which proves to be most of the time--she is saddled with delivering seemingly ceaseless voice-over narration that rarely does more than describe what can be plainly seen. Also glaringly obvious? This poor product stands no chance in tearing away its target audience from playing the recently released Street Fighter IV on their home video game systems.
Tyler Perry's Madea Goes to Jail (PG-13)

BUY on Amazon (ad): Poster! | DVD! | Blu-ray! | Play DVD!
Say what one will about Tyler Perry's films, but he has a remarkable track record for giving a lead showcase to deserving acting talent that is either too often relegated to the supporting ranks (Kimberly Elise in Diary of a Mad Black Woman, Idris Elba in Daddy's Little Girls, for instance) or has never had a real chance to prove the depth of their chops, like Jill Scott in Why Did I Get Married?, Lance Gross in Meet the Browns, and now former Cosby Show kid Keshia Knight Pulliam. As Candy, one-time college student who fell into a life of drugs and prostitution, Pulliam not only proves that she has indeed not only grown up in the traditional sense but that she's also matured wonderfully as an actress, lending the material emotional shadings that Perry, as usual, does not write into the script himself. (I still await the day when Perry makes another film as mature and shaded as Married?.) This film isn't nearly as fragmented as Perry's previous early-year release, Meet the Browns (which divided cleanly between the involving drama of the Chicago sections and the far less effective Atlanta-set silliness), but the masala-like gospel play mix of disparate tones still don't reconcile as well as they have in some of his other films due to the disconnect between his two main plot concerns: the plight of Candy and her rekindled friendship with childhood buddy, upstanding lawyer Julian (Derek Luke); and Perry's signature pistol-packing grandma once again running afoul of the law, as set up in Meet the Browns last year. Admittedly the two threads do ultimately dovetail in the final act, when the film finally delivers on the title promise, but until the late-coming convergence point, the scattered moments with Madea, Mr. Brown (David Mann), and daughter Cora (Tamela Mann) serve as extremely tangential distractions from the involving story and intriguing character of Candy--which, despite the title, is the main focal point of the film. While that side of the story is not without its own broad, predictable bits of the Perry formula--Joshua is the Designated Ideal Man, and he's engaged to the Designated Big Bad of the piece, haughty fellow lawyer Linda (Ion Overman, whom it is nice to see back in action years after Port Charles left the ABC air)--the performances by Luke, Viola Davis (as a social worker), and especially the revelatory Pulliam go a long way toward lending their proceedings some dramatic authenticity. Some laughs are to be had with Madea, particularly a visit with Dr. Phil (yes, that Dr. Phil), but Perry could have found a less clunky and much more organic way to weave his franchise characters into the entire running time, for in the final film the title scenario plays almost like a tacked-on afterthought.
D V D
TV Sets
Canterbury's Law The Complete Series
DVD:

BUY on Amazon (ad): Poster! | DVD!
Only six episodes were produced of Emmy winner Julianna Margulies's return to series television, its initial series order cut short due to the Writers Guild strike. In the end, though, that ended up being a fortuitous, cost-cutting development, as its run on Fox in spring of last year was met with complete indifference by the masses, airing only twice in a prime Monday slot before being sentenced to the Friday night graveyard. Watching the six episodes, it's understandable that many who sampled the pilot did not return, as Margulies's feisty performance as tough Rhode Island defense attorney Elizabeth Canterbury is about the only thing distinguishing a disappointingly generic legal procedural. But when it develops over subsequent episodes, the ongoing mystery and personal drama about Elizabeth's kidnapped son gives the series an emotional hook behind the formula stream of cases. But that glimmer of potential was too little, too late in the cutthroat, quick-trigger broadcast network environment, and hopefully should Margulies take on another regular television gig it will be a more immediately gripping project on a more patient network.

The two-disc set contains all six episodes (oddly split unevenly, with four episodes on one disc, two on the other) with the only extras being previews for other Sony DVD releases.

Specifications: 1.78:1 anamorphic widescreen; English 5.1 Surround; French, Chinese, Korean, and Thai subtitles; English closed captioning. (Sony Pictures Home Entertainment)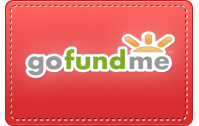 M O V I E S
In Brief
Chocolate (R)

BUY on Amazon (ad): Poster! | DVD! | Blu-ray!
Given the dearth of satisfying action offerings in theatres at the moment--and, yes, that is said with the full awareness that Taken is also currently playing--Magnolia Pictures could have been a bit more adventurous with their release plans for the latest kick-ass martial arts extravaganza from Thai director Prachya Pinkaew; a one-weekend run in theatres is being immediately capped with a DVD, Blu-ray, and video on demand release. Like Ong-Bak and The Protector, Pinkaew's two vastly enjoyable collaborations with Tony Jaa, Chocolate boasts a plot that is perfunctory at best: in a nutshell, young autistic girl Zen (Yanin "Jija" Vismistananda) doggedly tries to collect the money owed to her cancer-stricken mother (Ammara Siripong) by various criminal types. They, of course, are less than cooperative, which makes it all the more fortunate that Zen is a savant at martial arts and thus opens numerous cans of whoop-ass on these unsuspecting selfish bastards. Like Jah, Vimistananda is nothing less than an awe-inspiring force of nature whose athletic grace, brutal physical power, and easily likable presence come in equally generous doses, and she alone would redeem the lackluster writing, but then Pinkaew catches up with his gifted star and indeed saves the best for last. The closing half-hour of pure action is energetic, exciting, and truly exhilarating--something truly great to witness on a big screen, and even better with a big crowd; alas, that is largely not to be in the States, but that the film is getting any sort of proper release on these shores in any format is something to be grateful for.
Confessions of a Shopaholic (PG)

BUY on Amazon (ad): Poster! | DVD! | Blu-ray! | Soundtrack! | Novel! | Book on Tape! | Book on CD!
He's Just Not That Into You (PG-13)

BUY on Amazon (ad): Poster! | DVD! | Blu-ray! | Soundtrack! | Book! | Book on CD!
After further proving her potential with last Valentine's underrated, underseen gem Definitely, Maybe, Isla Fisher finally gets a true solo showcase for her formidable physical comedic chops, timing, and incandescent star quality in this featherweight film, and as far as she's concerned, she passes the test. However, there's only so far even her considerable charm can go in an enterprise otherwise as creaky as this. Fisher plays Rebecca Bloomwood, the shopaholic of the title, who covets landing a position at an überchic fashion magazine, and here's where the first obstacle arises--for someone who fancies herself a journalist, Rebecca comes off as a remarkably dim bulb, not to mention unfocused and easily distracted. But in Movie Land such qualities put you on the fast track to success, which she lands on while creating a sensation with her no-nonsense column at a far less glamorous publication, a consumer and savings magazine. But can she keep up the charade of being a fashionable financial expert while bill collectors stalk her every move, endangering not only her fragile career but possible romance with her remarkably patient editor (Hugh Dancy)? That one has any sliver of caring is all attributable to Fisher as Rebecca as written is as shallowly as her carefree, spend-on-plastic lifestyle--which the film tacitly condemns while never passing up any opportunity to drop an expensive designer name or, better yet, shoot their goods lovingly. This is one of those so-labeled "chick flicks" that shows why that term is so often used as a pejorative.

However, there are such things as good "chick flicks," and leading that charge is director Ken Kwapis, who has really found his niche with female-centered ensemble pieces with interconnected characters in interlocking storylines. Much like his screen version of Ann Brashear's The Sisterhood of the Traveling Pants, his adaptation of Greg Behrendt and Liz Tuccillo's book He's Just Not That Into You boasts a lot of heart, humor, and honesty as it follows the romantic travails of a group of Baltimore singles, marrieds, and otherwise attacheds. The female cast of Ginnifer Goodwin, Scarlett Johansson, Drew Barrymore, and Jennifers Connelly and Aniston is an embarrassment of riches, with Goodwin the effervescently charming breakout as the overeager, ever-unlucky-in-love Gigi (a role that would typically be played by executive producer Barrymore), who gets some hard lessons in relationship wisdom from club owner Alex (Justin Long, also terrific). Aside from the throwaway thread featuring Barrymore's Mary using various impersonal methods to find The One (although it ultimately dovetails with another thread, its sporadic appearance makes it often play like something thrown in just to give Barrymore some type of on-camera involvement), the other storylines also engage: Anna (Johansson), who is in a casual relationship with Conor (Kevin Connolly), falls for Ben (Bradley Cooper), who is seemingly happily married to Janine (Connelly), whose co-worker Beth (Aniston) is not-so-happily unmarried to longtime live-in beau Neil (Ben Affleck). The male side of the cast is a bit uneven, with an only adequate Cooper and Connolly seemingly standing in for better (and bigger-name) actors that would match up with their far better suited cohorts Long and Affleck; and per the norm for this type of film, the individual story threads are not equally involving, with Gigi/Alex striking the best mix of laughs and genuine emotion. The female group-focus and common studio will no doubt lead to analogies to Sex and the City, but this film lacks that scourge's off-putting, hyper-artificial hipper-than-thou air, and as such is more relatable and more effective for it--much like what Kwapis did to the teen flick with his Traveling Pants film.
Coraline (PG)

BUY on Amazon (ad): Poster! | DVD! | Blu-ray! | Soundtrack! | Movie Book! | Novel! | Book on Tape! | Book on CD!
I cannot help but think that Tim Burton's forthcoming take on Alice in Wonderland will feel more than a little redundant after experiencing former Burton associate Henry Selick's truly astonishing, wildly enjoyable stop-motion animated adaptation of Neil Gaiman's novel, which shares some similarities to that classic story. What's especially impressive about this fantasy in which a bored, lonely young girl (voiced by Dakota Fanning) finds a gateway to a parallel, seemingly dream-come-true universe is how it not only embraces the whimsical magic of fairy tales but also their inherent element of very real danger. So while this is a fun ride, it's also an often dark and creepy one, with many touches of macabre humor without catchy songs to soften the scary edges, as was the case with Selick's The Nightmare Before Christmas. Unlike most recent features presented in 3-D, the enhancement feels less a gimmick and more of an organic extension of piece, making the spectacular visual design and the attendant atmospheres, whether dark or light, all the more immersive and awe-inspiring (though they would not be any less dazzling on standard 2-D screens). Between the stunning visual imagination, amusingly oddball and often absurdist sense of humor, terrific voice work (in addition to a fine lead performance by Fanning, Teri Hatcher is also a standout as two opposing visions--neglectful in the real world; nurturing in the fantasy world--of Coraline's mother), memorable characters (Coraline's wildly eccentric upstairs and downstairs neighbors are scene-stealers), and exciting adventure, this is one fantastic entertainment for viewers of any age.
Fanboys (PG-13)

BUY on Amazon (ad): Poster! | DVD! | Blu-ray!
After months of delays, widely reported studio-mandated re-edits, and general uncertainty about what type of release it would receive, Kyle Newman's comedy about a group of Star Wars fanatics who attempt to break into George Lucas's Skywalker Ranch for an advance glimpse at The Phantom Menace prior to its May 1999 premiere finally sees the inside of theatres--and it really wasn't worth all the outcry by real-life fans who tirelessly campaigned to convince the Weinstein Company to bring it to the big screen. While the existing film undoubtedly has appeal for those who share the characters' passion for all things George Lucas, this is a missed opportunity to make a smart, affectionately witty skewering of obsessive fanboy culture; instead Newman and writers Ernest Cline and Adam F. Goldberg go for obvious gags that are quickly run into the ground (e.g., the rivalry between Star Wars and Star Trek fans) and piles on numerous celebrity cameos (for instance, Seth Rogen, William Shatner, Kevin Smith, and Wars vets Billy Dee Williams, Carrie Fisher, and Ray Park) that fail to compensate for a general dearth of laughs. As the fans of the title, Sam Huntington, Kristen Bell, Chris Marquette, and the perpetually anti-funny Dan Fogler do not share much of convincing rapport--not a small problem for a film centering around longtime buddies, much less one that has the terminal illness of one of the characters as a would-be emotional hook.
Friday the 13th (R)

BUY on Amazon (ad): Poster! | DVD! | Blu-ray! | Soundtrack! | Movie Book (1)! | Movie Book (2)!
If there is an iconic slasher series that really did cry out for reboot/remake/reinvention, it is Friday the 13th. However long-running, prolific, and undeniably influential as it is, it had always been the lesser of the horror franchises, cheap and slapdash where its chief rival, the A Nightmare on Elm Street romps, displayed genuine imagination; nor did it break ground on the level of Halloween or The Texas Chain Saw Massacre (though, granted, the historic originals in those cases spawned some truly wretched sequels)--but unlike the one-joke novelty of the Child's Play films, it has a workable scare premise at its core. And so the slick approach of director Marcus Nispel--who in his 2003 take on The Texas Chainsaw Massacre gave the picture a polished sheen that ran so antithetical to the original's ragged, unclean, deeply unsettling effect (reflected even in the title, joining "chain" and "saw" into one word)--is actually welcome in this case: here is the first Friday the 13th film (not counting the one-off 2003 Nightmare crossover, Freddy vs. Jason) that actually has some modicum of professional craftsmanship and basic filmmaking competence involved.

There is a rather smart conceit behind this film, which is not really a remake rather than something akin to what Bryan Singer did with Superman Returns; if that film in essence supplanted Superman III as a loose follow-up to the first two films and disregarded anything beyond Superman II, then this is the revisionist Friday the 13th Part 2, as Mrs. Voorhees's original 1980 reign of terror is backstory, given in a nice recreation of that film's climactic beheading scene. But that's about the only bit of inspiration in Damian Shannon and Mark Swift's (who also wrote Freddy vs. Jason) script, as it's back to the tried-and-true formula young people fucking, drinking, and doping in the woods and being made to pay dearly for it by hockey mask-wearing slasher Jason Voorhees. It goes without saying there's not a single character to care about (for the record, the main "story" concern has Jared Padelecki searching for his missing sister, played by Amanda Righetti), and so as with the original films, the viewer just sit back and wait for the kills--and there are some clever ones (particularly in the pre-title sequence), not to mention Nispel has some fun by throwing in homages/references/ripoffs to/of previous Fridays and other, unrelated films, such as Jaws. This Friday is, like the many that came before it, not exactly good, as it follows the archetypal, plot- and character-free old school '80s slasher rubric to the letter, but for all the inherent limitations of the material it's certainly watchable--especially for those like myself who grew up on these films, as nostalgic appeal is this project's one unassailable quality--and is, for the first time, a solo Jason outing without the overbearing stench of slapped-together cheese.
Fuel

BUY on Amazon (ad): Poster! | DVD! | Book (1)! | Book (2)!
Josh Tickell's documentary, which won the Documentary Audience Award at Sundance in 2008 in a less-up-to-date incarnation titled Fields of Fuel, makes no bones about being a propaganda piece extolling the virtues of non-petroleum-based fuels--namely, biodiesel. But unlike a certain Oscar-winning other eco-minded documentary, this is not a glorified point-and-shoot feature-length PowerPoint presentation rotely delivered by a dry speaker but an actual movie. If some of the animated intertitle cards that mark various sections of the film come off a bit television-like, Tickell (who also serves as on-camera host and narrator) makes up for it with his general sense of visual style as he relates historical points about alternative fuels and the impending, if not already existing crisis, regarding the excessive and destructive consumption of fossil fuels. To Tickell's credit, he does address the arguments against biofuels and the backlash against the movement in recent years, but make no mistake, this is an advocacy piece for the develop of alternative energy sources, and Tickell makes his case in an entertaining and hence all the more effective manner.
The International (R)

BUY on Amazon (ad): Poster! | DVD! | Blu-ray! | Soundtrack!
This globe-trotting thriller plays a bit like an audition reel for the James Bond series--no, not for once-reported 007 contender Clive Owen, but director Tom Tykwer. It doesn't appear that way at first; for most of the first half, Tykwer juices up what is a fairly dry piece of material, with his visual invention (not at frenetic Run Lola Run levels, but captivating all the same) and reliable leads Owen (as an Interpol agent) and Naomi Watts (as a New York DA assisting him on a case) being the only things keeping writer Eric Warren Singer's very talky goings-on about a nefarious international bank's shady dealings watchable. But then at around the halfway mark comes one completely game-changing action sequence set at the Guggenheim Museum in New York. Brutal, exciting, with bullets and blood flying freely, not only is it a terrifically--and, crucially, coherently--shot and edited extended set piece, it also invaluably services the plot, upping the dramatic ante for the rest of the film and building to a resonant payoff. Nothing else that follows quite matches the jolt that is the central shoot-'em-up sequence, but the smart, if a bit routine and slow to warm, whole indeed proves to be greater than the parts thanks to Tykwer's direction. One cannot help but wonder what Tykwer could do with an even more action-oriented piece, and in showing he can deliver the slam-bang goods while also urgently telling a knotty tale of international intrigue, the Bond series is an ideal fit for his sensibility--so here's hoping he's on the Broccolis and EON Productions' radar for the next installment.
Luck by Chance

BUY on Amazon (ad): Poster! | DVD! | Soundtrack!
Zoya Akhtar's debut as writer-director may not be up to the level of her brother Farhan's wildly successful and influential first film, 2001's Dil Chahta Hai (The Heart Desires), but it still announces her as a fresh, intelligent young voice in Indian cinema. Coming from a showbiz family (in addition to brother Farhan, her mother is writer/director Honey Irani, and her father is writer/lyricist Javed Akhtar, who did the latter duties on this film), Akhtar's scenario sounds like a recipe for indulgence: an inside Bollywood story focusing on two up-and-coming actors Sona (Konkona Sen Sharma) and Vikram (Farhan Akhtar, in his second acting role) attempting to carve out successful careers. But unlike the paths most commercial Hindi films would travel, this is neither a feel-good wish fulfillment fantasy nor a shallowly sensational cautionary tale; instead, Akhtar achieves a more realistic and hence more appealing middle ground. She has obvious fun sending up some of the industry's excesses and bad habits, enlisting luminaries such as Aamir Khan, Shahrukh Khan, Abhishek Bachchan, Rani Mukerji, and director Karan Johar to play themselves, plus Hrithik Roshan to send up his image in a featured supporting role as a (fictional) screen superstar. But the journey of the focal pair is the film's involving core, with Sen Sharma especially affecting as the idealistic, perennial bit player still holding out for her one big lead break; unfortunately, Sona is not the true central role but Vikram, who has the more expected and predictable "innocence corrupted while pursuing fame at whatever cost" arc. Farhan Akhtar is capable in front of the camera, but his relative inexperience in this area gives short shrift to Vikram's darker and more intriguing qualities, which is made all the more noticeable as Sen Sharma disappears for long stretches post-intermission as the film evolves into more exclusively the Vikram story. But Sen Sharma and Farhan Akhtar's chemistry goes a long way toward making the story connect emotionally, and Zoya Akhtar makes her points about the film industry and celebrity with impressive, intelligent dramatic restraint and subtlety.
The Pink Panther 2 (PG)

BUY on Amazon (ad): Poster! | DVD! | Blu-ray!
An Altman-level assembly of international acting talent--John Cleese, Alfred Molina, Andy Garcia, Aishwarya Rai Bachchan, Lily Tomlin, and even Jeremy Irons joining the returning Steve Martin, Jean Reno, and Emily Mortimer--somehow came together for Harold Zwart's wasteful, unneeded sequel to Shawn Levy's already unnecessary 2006 remake/series reboot. But, of course, that film was a hit, and so follow the talents in search of an easy paycheck while spending time on location in Paris. No one is well-served or challenged at all, here by the silly, slapstick heavy-motions as the ever-bumbling Inspector Clouseau (Martin) joins an international "dream team" of investigators (Garcia, Molina, and Yuki Matsuzaki) in finding The Tornado, the elusive culprit behind the theft of priceless artifacts around the globe. The mystery is easy to call from the start, making the painfully unfunny proceedings all the more tedious to sit through as the larger mystery--that of how so much talent can come together and amount to so little at all, much less in the way of laughs--takes larger hold with each painful second.
Push (PG-13)

BUY on Amazon (ad): Poster! | DVD! | Blu-ray!
There is a fairly interesting, if derivative, basic mythology at work in Paul McGuigan's sci-fi action thriller: "watchers" (clairvoyants), "movers" (telekinetics), "pushers" (telepaths), and other paranormally-powered types are being pursued by a shady government Division that wants to use them as weapons. However, the follow-through by writer David Bourla leaves much to be desired. Action takes a back seat to exposition and a most unconvincing romantic angle (between mover Chris Evans and on-the-run pusher Camila Belle); the climax is of the decidedly "anti-" variety; and the film falls into the clumsy trap of being the presumptive first installment of a franchise, leaving behind too many loose ends and various unexplained happenings to be terribly satisfying on its own self-contained story. It's a bit a shame, as McGuigan directs with style and urgency (the slightly two-hour-plus run time goes by swiftly), and the cast (which also includes Dakota Fanning as Evans's watcher sidekick and a nicely menacing Djimon Hounsou as a Division pusher/hunter) is more than game.
D V D
Special Edition Catalog Titles
Friday the 13th Uncut Deluxe Edition
DVD:

BUY on Amazon (ad): Poster! | DVD Set! | DVD! | Blu-ray! | VHS! | Movie Book (1)! | Movie Book (2)!
Friday the 13th Part 2 Deluxe Edition (R)
DVD:

BUY on Amazon (ad): Poster! | DVD Set! | DVD! | Blu-ray! | VHS! | Movie Book (1)! | Movie Book (2)!
Friday the 13th Part III 3-D Deluxe Edition (R)
DVD:

BUY on Amazon (ad): Poster! | DVD Set! | DVD! | Blu-ray! | VHS! | Movie Book (1)! | Movie Book (2)!
(Spoilers ahead for those who haven't seen these films before...)
While most people's first moviegoing memory as a child is of seeing something like a Walt Disney animated classic, mine is when, at the age of 4, my mother took me and my brother to see... the original Friday the 13th. In the time between that viewing and my first revisit to the film some ten years after that, I cannot say I retained much memory of the film save for one image seared forever into my brain: that of bone fragments sticking out from Mrs. Voorhees's headless neck after she was decapitated by the Final Girl. But subsequent viewings of the film over the years have revealed such gore effects work by Tom Savini to be perhaps the only point of actual merit in Sean S. Cunningham's 1980 original. As Cunningham and writer Victor Miller have readily admitted over the years (and in the supplements on this latest DVD release), the film was never meant to be more than a quick, easy cash-grab ripoff of Halloween, except set at a camp known as Crystal Lake. The slapdash quality shows, from the tediously talky scenes setting up the one-dimensional characters that will be picked off one by one to the poorly constructed "mystery," which doesn't play fair as the culprit is someone introduced out of nowhere in the final reel. That someone, of course, is Mrs. Voorhees, mother of the drowned Jason Voorhees, and Betsy Palmer's amusingly hambone performance is the film's lone sign of life in the acting department, however laughable as she is--though not as comical as her showdown with lone survivor Alice (Adrienne King), which features some of the most hilariously sloppy fight "choreography" ever committed to film (my favorite moment: King putting up her arm for no apparent reason other than so Palmer can bite it).

As slapped together as the original was, that film is a model of thought and planning compared to the sequels that were cranked out on a near-annual basis throughout the '80s. 1981's Part 2 found Jason picking up where his mother left off (quite literally, as makes her rotted, severed head the center of a morbid shrine), making quick work of Alice in the opening scene (and just starting what would be a convention picked up by other horror films--doing away with the previous film's survivor right at the top). But aside from a different killer, this is basically the same film as the first, with another group of young people going up to the Camp Crystal Lake area to indulge in all sorts of unsupervised debauchery, with one survivor left behind. With Jason having already been installed as the recurring "star" in the previous film, 1982's Part III is even more "lather, rinse, repeat," but it is notable for a trio of reasons: (1) it was one of the short-lived wave of early 1980s 3-D releases; (2) Jason truly becomes the fully-formed pop culture icon as he dons a hockey mask for the first time; and (3) the infectiously cheesetastic disco title theme, which somehow manages to incorporate the signature "ki-ki-ki, ma-ma-ma" sound effect into its dance groove.
To coincide with Marcus Nispel's updated Friday the 13th, Paramount has reissued these first three films on "deluxe edition" DVD's, but only the new edition of the first really lives up to the moniker, even if it still falls short as any sort of definitive release. The disc marks the first time the film's original uncut version (restoring 10 seconds of gore) has been released in the States, but the included commentary track (previously released overseas, as it dates itself whith a statement that Freddy vs. Jason was "currently" in pre-production) is a cut and paste job of non-scene-specific soundbites by Cunningham, Miller, Palmer, King, composer Harry Manfredini, editor Bill Freda, assistant editor Jay Keuper, and Crystal Lake Memories: The Complete History of Friday the 13th author Peter M. Bracke (who also serves as host). Since the commentary was culled from other interviews, there is a lot of information overlap with the remaining documentary supplements. "A Friday the 13th Reunion" is a discussion panel from a horror convention featuring Miller, Palmer, King, Savini, Manfredini, and Ari Lehman, who plays Jason in the film's shock ending; obviously shot at the same convention was "Fresh Cuts: New Tales from Friday the 13th," which is more or less the same players (with the addition of Robbie Morgan, who played Annie, the film's first non-flashback victim) relating their anecdotes to an off-camera interviewer. "The Man Behind the Legacy" is a nice visit with the elusive Cunningham at his "house that Jason built"; his candor about approaching filmmaking as strictly a commercial venture is rather refreshing. The theatrical trailer is the only remaining relevant extra; rounding out the disc is the first in the completely needless, completely un-Friday related original horror short series "Lost Tales from Camp Blood," directed by Andrew Ceperley.
The pickings are slim and slimmer on the discs for the next two films. Part 2 's best feature is the nearly half-hour "Jason Forever," a discussion panel from a horror connection (not the same as the one featured on the first film's disc) featuring four actors who have played Mr. Voorhees: Lehman, Warrington Gillette (Part 2), C.J. Graham (Part VI), and fan favorite Kane Hodder (VII, VIII, Jason Goes to Hell, and Jason X). Even if this isn't a new featurette (it was previously issued on a Best Buy exclusive bonus disc), it's a nice inclusion with the film that marked Jason's official debut. The other two documentary features are short, somewhat enlightening, and don't outstay their welcome: "Inside Crystal Lake Memories" is a brief chat with Bracke about his book, which is considered the definitive tome on the franchise; "Friday's Legacy: Horror Conventions" is yet another visit to the convention so prominently featured on the first film's disc, the 2008 Scare Fest. The film's theatrical trailer and Ceperley's second installment of his still-superfluous "Lost Tales from Camp Blood" short film series.
The new release of Part III marks the domestic home video premiere of the 3-D version, and apparently Paramount thought that would be enough of an extra as that, the long-available 2-D version, and the theatrical trailer would be enough (not even one of those "Lost Tales from Camp Blood" vignettes is here). It seems like it would be, but it isn't, as the transition from the original polarized format to the anaglyph (red and blue lenses) format for television is crude at best. It's disappointing that there isn't even a brief featurette on the filming of this installment, as the peculiarities filming in 3-D--especially back in the '80s--would no doubt have given director Steve Miner a lot of fodder to discuss. Maybe Paramount is reserving something like that for the inevitable Blu-ray Disc release down the road.
Friday the 13th specifications: 1.85:1 anamorphic widescreen; English 5.1 Surround; English, French, and Spanish mono; English, French, and Spanish subtitles; English closed captioning. Part 2 specifications: 1.85:1 anamorphic widescreen; English 5.1 Surround; English, French, and Spanish mono; English, French, Spanish, and Portuguese subtitles; English closed captioning. Part III specifications: 2.35:1 anamorphic widescreen; English 5.1 Surround; English, French, and Spanish mono; English, French, Spanish, and Portuguese subtitles; English closed captioning. (Paramount Home Entertainment)
Oliver & Company 20th Anniversary Edition (G)
DVD:

BUY on Amazon (ad): Poster! | DVD! | VHS! | Soundtrack! | Movie Book!
In one of the supplements featured on this release of the amiable, if slight, 1988 Disney animated feature, Walt Disney Pictures chairman Dick Cook credits this animal-populated variation on Charles Dickens's Oliver Twist as truly paving the way for the animation renaissance that would begin in earnest the following year with The Little Mermaid. Based on the rather pathetic anniversary edition the Mouse has given the film, that statement is even harder to believe. That this release hit shelves a number of months after the true 20th anniversary of its theatrical release, not to mention the film's out-of-print soundtrack did not get a fresh pressing (as no-brainer a tie-in cash grab opportunity as any), further confirms that this is one property not held in particularly high esteem at the studio. Basically, this is more or less the exact special edition DVD Buena Vista released back in 2002 with only one new extra that will not be of much use to many over the age of 7: a new set-top game, "Oliver's Big City Challenge."

The supplements that have been ported from that 2002 release do have some interest, but they hardly fulfill any expectations for a commemorative edition. The most intriguing is "The Making of Oliver & Company," but not so much for its information on the production--it is, after all, what appears to be an electronic press kit featurette, lasting all of five minutes and change--but the selling point angles they used back in 1988, which rather intriguingly point up some interesting xenophobic and racial attitudes: the announcer repeatedly takes great pains in insisting this film is "all-American" despite being based on a British novel; and voice actor Cheech Marin is said to be bringing his "unmistakable Hispanic spice" to the project. Otherwise, though, the extras are dismayingly routine, especially for what is supposed to be an anniversary release: trailers for the original 1988 release and 1996 theatrical reissue; a TV spot from '88; a much more politically correct EPK featurette for the '96 rerelease (in which Cook makes the aforementioned comment); a pretty disorganized gallery of stills and production art; plain text screens with various trivia factoids about the film; and two vintage shorts starring Pluto, 1941's Oscar-winning "Lend a Paw" (which also features Mickey's goldfish Bianca--which I find to be a really strange name to give such an animal) and 1949's "Puss Cafe." If this were just a standard DVD release--as this was already, more or less, in 2002--this disc would be fine; as a so-labeled "anniversary edition," however, it's beyond a letdown, especially for a film that already gets little attention or respect as it is.

Specifications: 1.66:1 anamorphic widescreen; English, French, and Spanish 5.1 Surround; English, French, and Spanish subtitles. (Walt Disney Home Entertainment)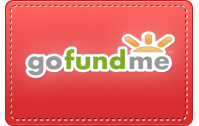 ---
We are a participant in the Amazon Services LLC Associates Program, an affiliate advertising program designed to provide a means for us to earn fees by linking to Amazon.com and affiliated sites
The Movie Report Archive/© Michael Dequina
All images and multimedia files are copyright their respective copyright holders and no rights are given or implied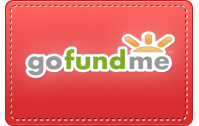 Please keep The Movie Report/
Mr. Brown's Movie Site alive
by generously submitting a PayPal donation.