#573 - 574
January 16, 2009 - January 30, 2009
all movies are graded out of four stars (
)
We are a participant in the Amazon Services LLC Associates Program, an affiliate advertising program designed to provide a means for us to earn fees by linking to Amazon.com and affiliated sites.
M O V I E S
In Brief
Donkey Punch (R)

BUY THE: Poster! | DVD! | Soundtrack!
A trio of vacationing girls (Jaime Winstone, Nichola Burley, Sian Breckin), join a quartet of guys (Robert Boulter, Tom Burke, Julian Morris, Jay Taylor) they literally just met for drinks, drugs, and whatever else may follow aboard a yacht. Sounds like a recipe for trouble, and indeed it comes, in a most violent, sensational manner. Olly Blackburn's thriller has not one character to care about, as each in this septet is a fairly interchangeable cipher, but there is a certain undeniable fascination to witnessing the lengths to which these people unravel. That only lasts so long and goes so far, though, for regardless of how outrageously bloody things get, without any sort of connection, the film becomes a routine countdown of watching these people get picked off one by one. Blackburn has promise, as he does cook up some tense moments, and I look forward to him making a thriller with a script to match his style.
Inkheart (PG)

BUY THE: Poster! | DVD! | Blu-ray! | Soundtrack! | Novel!
A 2007 end credits copyright reveals Iain Softley's adaptation of Cornelia Funke's novel to have been a victim of the New Line-to-Warner Bros. transition, but like its fellow shelf warmer that finally came out last October, Gavin O'Connor's compelling crime drama Pride and Glory, it deserves better to be a neglected bystander to studio politics. Sort of a higher-brow, more imaginative take on a concept recently explored in Bedtime Stories, a strikingly smirk-free Brendan Fraser plays a "silvertongue"--a person with the ability to bring characters from the printed word into the real world when reading aloud from a book. Wanting to harness this power for his own nefarious purposes is the villain (Andy Serkis) of the titular book, whom Fraser inadvertently freed--to the tragic cost of his wife (Sienna Guillory)--some years ago; it's up to Fraser and his young daughter (Eliza Hope Bennett) to set things right. While it's nice to see Fraser shy away from his usual tics and still give a decent performance, the main attractions are the Serious British Thespians--Serkis, Helen Mirren (as Fraser's wife's aunt), Jim Broadbent (as the author of Inkheart, Paul Bettany (as another escapee from the book)--cutting loose and having fun while still displaying convincing commitment to the fanciful material, making it all the easier to be swept up into the magic.
My Bloody Valentine (R)

BUY THE: Poster! | DVD! | Blu-ray! | Soundtrack!
The Uninvited (PG-13)

BUY THE: Poster! | DVD! | Blu-ray! | Soundtrack!
Raaz: The Mystery Continues (Secret: The Mystery Continues)

BUY THE: Poster! | DVD! | Soundtrack!

Patrick Lussier's take on the 1981 Canadian chiller stands out from most recent horror remakes, and not (just) because it's shot and presented in digital 3-D. It's actually a rather refreshing throwback to the slasher pictures of that late '70s/early '80s era, where nudity is treated as casually as violence, but more importantly, a killer with actual motive and alack of modern day music video-level slickness. The film also benefits from having a lead starlet, Jaime King, who actually can act. But that all said, Lussier asks a bit too much in trying to make one care about the love triangle between King, her sheriff husband (Kerr Smith), and her former flame (Jensen Ackles, showing all the expressiveness of a block of wood and just about as much charisma), whose recent return is curiously timed to a series of murders that more than remind of a psycho coal miner's pick axe-happy killing spree a decade ago. The nostalgic vibe of the project only goes so far to counteract the boredom with that main plot concern, and one ultimately settles into the usual slasher movie viewing pattern of not so much really watching than simply waiting for the next kill--or, in this film's case, the next cool 3-D effect, which Lussier, to his credit, doesn't go too overboard with (this is no Journey to the Center of the Earth, with tape measures and the like being gratuitously shoved in your face at any moment).
The Uninvited is DreamWorks's redo of the 2003 Korean chiller A Tale of Two Sisters, and it's rather appropriate that the title was changed, for while the film hews close to some of original writer-director Kim Ji-woon's basic concepts and a few specific shots, directors the Guard Brothers (Charles and Thomas) and screenwriters Craig Rosenberg, Doug Miro, and Carlo Bernard take a very loose spin on things plot wise--namely, reconfiguring the overall story into much more conventional American genre terms. Here, the character played by Elizabeth Banks is a more Hand That Rocks the Cradle-esque interloper in the unhappy household of two sisters (Emily Browning and Arielle Kebbel) and their widowed dad (David Strathairn); plus it's heavier on the ghostly visions. While the latter is ratcheted up, to the Guards' credit, their film not more of a supernatural horror film but a psychological thriller along the lines of the original, and it almost works as its own thing, mostly thanks to Banks (obviously relishing the chance to play against type) and the talented young lead actresses. But in lazily placing them in more comfortable, simplified U.S.-genre conventions, the more clever turns retained from the first film end up playing as gimmicky, where in the original they were more organic and hence more unsettling (if not as spell-it-out, on-the-nose clear as it is here).
The first Raaz, released in 2002, was India's remake of What Lies Beneath; the belated sequel to that film is actually neither a direct follow-up (making the "Mystery Continues" subtitle all the more misleading) nor a remake of another Hollywood film but a more intriguing original story. But it does share the first Raaz (and Beneath, for that matter) the idea of beautiful women terrorized by ghosts: in this case, a model (Kangana Ranaut) whose boyfriend (Adhyayan Suman) who produces a television series devoted to debunking seemingly supernatural phenomena; the idea of superstition versus reality is further put to question when the paintings of an artist (Emraan Hashmi) who she doesn't know apparently foretell the model's future. The film is at its best pre-interval, when director Mohit Suri stages some creepy sequences free of the burden of exposition; when he and writer Shagutta Ratique have to deliver some explanations in the second half, the decent performances by Ranaut and Hashmi are crushed under the weight of overly contrived plotting and some distractingly lackluster (if still better than the first film's) effects work. The song score, which can often go a long way toward making one overlook flaws in other areas, is fairly forgettable and not too smoothly integrated into the action.
New in Town (PG)

BUY THE: Poster! | DVD! | Blu-ray! | Soundtrack!
If it weren't abundantly clear already, the sight of the Gold Circle Films logo at the top of a romantic comedy released at the beginning of the year is a most dire signifier of impending cinematic doom. To the list of losers that include The Wedding Date, Because I Said So, and Over Her Dead Body add this utterly charmless Renée Zellweger vehicle, whose nondescript title and shamelessly Sweet Home Alabama-ripping poster gives you an idea of how phoned-in the whole exercise is. In fact, one of the writers of that Reese Witherspoon starrer (whose generally harmless mediocrity is several notches above this film), C. Jay Cox, also had a hand in this script (also credited to Ken Rance), which sends the city-dwelling protagonist not to the South but the icy North, namely Minnesota--in so doing trading one set of geographic stereotype humor for another. Harsh, power-suited Lucy (Zellweger), corporate exec sent to streamline operations at a plant in the town of New Ulm, will of course warm up to the quaint surroundings and the quirky locals, especially and most predictably a new love interest (Harry Connick Jr.). There are no sparks between any of the actors, much less Zellweger and Connick, which is not such a small problem for a film that's supposed to be about relationships--not to mention a dearth of laughs for a film that's supposed to be a comedy. Jonas Elmer, making his English language debut, doesn't show much potential for a career in Hollywood aside from shooting shoe fetish videos, so fixated is he on high heels here, whether tall or short.
Outlander (R)

BUY THE: Poster! | DVD! | Blu-ray!
One can imagine how the concept Howard McCain's sci-fi yarn snowballed from formula cheese to outright dementia. "Let's make a movie about a killer alien creature coming to earth!" "Let's make it a period piece!" "Let's make it a period piece in ancient Norway and the time of Vikings!" "Let's add in a spaceman with prior experience with the creature to lead the battle with his futuristic technology!" And for the first ten minutes or so, the movie lives up to the insane promise, where in short order armor-suited spaceman Kainan (Jim Caviezel) crash lands on earth, speaks to a computer in some sort of alien dialect before downloading the language of the land (Norse) from said computer via a probe into his eye, the procedure's success confirmed with an exclamation of "FUCK!" Alas, it's all downhill from there as the film becomes dismayingly conventional once Kainan successfully integrates himself into the Viking community; without the aid of any space-age weaponry to battle the dragon-like alien creatures (yes, McCain actually spares us what would seem to be a required scene of the Vikings being dazzled by Kainan's advanced accessories), the film more than resembles Reign of Fire--except even duller, what with the absence of a manic, shaved-head Matthew McConaughey to raise the pulse of the proceedings.
Taken (PG-13)

BUY THE: Poster! | DVD Set! | DVD! | Blu-ray Set! | Blu-ray! | Soundtrack!
Liam Neeson's stature and naturally authoritative presence lend themselves well to the role of a badass, and when Pierre Morel's film allows him to cut loose and kick some ass, it is rather entertaining. Unfortunately, however, the action-packed trailers and TV spots only falsely raise hopes, as those moments don't happen nearly often nor quickly enough, as the audience is first subjected to a half hour of draggy exposition setting up Neeson's retired government agent character's strained relationship with his ex-wife (Famke Janssen) and their teenage daughter (Maggie Grace) and his paranoid, overprotective tendencies--which turn out to be completely founded when almost immediately upon landing for vacation in Paris, the daughter is kidnapped by human traffickers. Things should ramp up by this point, but the script by Transporter series scribes Luc Besson and Robert Mark Kamen actually doesn't give Neeson too much opportunity at all to get in touch with his inner Jason Statham--a shame because not only is Neeson more than game with what he's given to do, but the movie lags and becomes simply ridiculous instead of amusingly preposterous as one is given more a split second to really think about the plot and other sundry inanities (such as Grace's aspirations of pop stardom, and Neeson's oh-so-convenient security gig guarding... a pop music starlet). (For a more satisfying Serious Actor-kicks-ass-in-the-name-of-revenge extravaganza, Aamir Khan's Ghajini really hits the spot.)
Underworld: Rise of the Lycans (R)

BUY THE: Poster! | DVD! | Blu-ray! | UMD! | Soundtrack! | Score CD!
One of the best qualities of this popular fantasy/action franchise is its narrative consistency, and this entry detailing the origins of the war between the vampires and the lycans (werewolves), again being from the pen of the series co-creator Danny McBride (not to be confused with the Pineapple Express co-star, as he is on IMDb), does not fall into common prequel traps and completely falls in line with the established mythology. The problem is, as the film's final-minute dialogue callback shows, the events depicted in these 90 minutes were already succinctly, effectively articulated in a 30-second speech in the first film. So while it is fun to see Michael Sheen, post-Oscar bait projects, return to the series as lycan leader Lucian and Bill Nighy do another expertly hammy go-round as undead head Viktor, and debuting director Patrick Tatopoulos keeps the blue-filter-lit vamp-on-wolf and wolf-on-vamp action moving, the film does feel like a superfluous placeholder until Kate Beckinsale and regular director Len Wiseman are available and ready to make a true third installment in the series.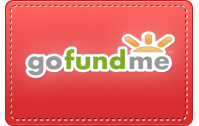 M O V I E S
Notorious (R)

BUY THE: Poster! | DVD! | Blu-ray! | Soundtrack! | Book!
If there's a genre especially notorious (pardon the pun) for too often coming off as glossy and artificial, it's ironically the authorized biography--and so perhaps the most striking quality of the estate-endorsed Notorious is that director George Tillman Jr. and screenwriters Reggie Rock Bythewood and Cheo Hodari Coker allow their (in)famous subject, the slain rapper the Notorious B.I.G., to indeed live up to the moniker. That atypical degree of frank honesty, plus the electrifying efforts of a vibrant cast of acting discoveries, refreshes the standard music biopic tropes.

And, indeed, this is a recognizable meteoric rise, devastating fall showbiz story, and as with many many others' that of the eventual Biggie Smalls begins humbly: as Christopher Wallace (Jamal Woolard), son of single mother Voletta Wallace (Angela Bassett, sparingly but effectively used), who earns his keep one of the few ways a teen growing up on the mean streets of Brooklyn can--as a drug dealer. The hustle ends up landing him behind bars, where his side hobby of writing rhymes becomes his passion and ultimate ticket to success, excess, and a place in hip-hop history--sadly further cemented when he was killed in a drive-by shooting as he was reaching the height of his fame in 1997.

One of the inherent difficulties of any biopic is condensing entire lifetimes down to a couple of hours, but this limitation works in Notorious's favor. Aided by the brisk rhythm of Dirk Westervelt's editing, not only does one truly feel the too much, too quickly whirlwind of Wallace's rise to stardom, it also places it in its proper perspective, for the meat of his story really did only take place over the course of a few years--which then reinforces and reminds that the principal players involved were all quite young when the literally life and death drama unfolded. That issue of youth is key to the angle taken by Tillman, Bythewood, and Coker, for in all of Wallace's actions, both positive and negative, there is the sense of someone who has yet to mature putting on various guises of adulthood. While the film does not use such an idea to excuse Wallace's more unsavory actions, all of his behavior--from the criminal activity and rather reckless womanizing to his hasty marriage to chanteuse Faith Evans (Antonique Smith) and all manner of shallow, fame-fed indulgences--are presented as examples of many of how the young Wallace asserts certain notions about his being a grown man. That's the core of Notorious: that relatable story behind the entertainment icon, not, say, the scandalous details of the media-fueled east coast vs. west coast hip-hop feud that ultimately led to his demise, which is fairly objectively handled here as being one of those signpost moments for Wallace as he works his way to figuring out what being a man truly entails.

While certain details of Wallace's specific situation, such as that major portion of hip-hop history/legend, gives the story a certain larger than life quality, maintaining the story's human dimension is Woolard. Notorious marks his acting debut, but he proves to be a natural, as he completely inhabits the character, from Biggie's famously smooth swagger to a deeper, almost boyish vulnerability that connects even when he is at his most self-serving. The other lesser known cast members in principal roles (Smith, adding layers to the somewhat underwritten part of Wallace's frequently wronged wife; Naturi Naughton, delivering a fierce breakout performance as a sexually and emotionally brazen Lil' Kim) so impressively disappear into the roles that it's almost disappointing when more recognizable actors such as Derek Luke and Anthony Mackie turn up as, respectively, Sean "Puffy" Combs and Tupac Shakur. This is no knock on their performances, as they do reliably offer solid support, but their own recognizability in such iconic roles momentarily breaks the air of authenticity created by the fresher faces surrounding them. (Actually, if there's a glaringly Hollywood-ized note in the film, it's the rather idealized vision of Combs, who, perhaps not surprisingly, has executive producer credit on the film.)

But, as noted, it's only momentary, as Notorious is not only an engaging take on the familar tale of someone of modest means realizing a great dream--if at an incredible cost--but an evocative recreation of a decade-past (!) time in music whose creative, cultural, and social influences continue to resonate in the landscape today. The film does work a bit hard by the end to play up the tale's inspirational qualities (best exemplified by its use of one of my chief cinematic pet peeves: closing on-screen text that goes beyond mere reportage of fact to make a labored statement), but it really did not have to, as the film's virtues and messages, much like man whose story it tells, speak plainly for themselves.
Ramesh Sippy's Chandni Chowk to China (PG-13)

BUY THE: Poster! | DVD! | Blu-ray! | Soundtrack!
Contrary to many erroneous, widespread reports, Warner Bros.'s Chandni Chowk to China is not the first but the third Bollywood film produced by a major Hollywood studio, after Sony/Columbia Pictures's opulent 2007 release Saawariya (Beloved) and this past October's rather cute animated film Roadside Romeo, which bore the joint imprimatur of no less than Walt Disney Pictures and leading Indian production house Yash Raj Films (WB also handled distribution duties, but did not produce, fall 2008's stock market dramedy Saas Bahu aur Sensex (Mother-in-Law, Daughter-in-Law, and Sensex))--but it is the first to openly court a stateside audience beyond the Non-Resident Indian community and indoctrinated Indian film fans such as myself. On paper, the project sounded like an almost can't-miss project: Warner teamed with veteran Indian film producer Ramesh Sippy; like Sony, signed on was a filmmaker of note, Nikhil Advani, whose previous two directing credits include 2003's terrific New York-set love story Kal Ho Naa Ho (Tomorrow May Never Come); attached was the increasingly popular comedy and action star Akshay Kumar, with fast-rising newcomer Deepika Padukone in her third film; and a trailblazing hook as Bollywood's first martial arts film. Alas, "can't miss" has translated to "near-miss" in execution, and a wholly missed opportunity to broaden the Hindi film fan base in America.

Actually, "near-miss" is a major recovery from how CC2C begins. Silliness is to expected from a Bollywood masala film, especially in the opening stages, but Advani cranks up his already overly cartoony introduction to lowly cook Sidhu (Kumar) with over-the-top visual effects embellishments. These Looney Tunes-ish bits that have Sidhu literally kicked from one side of his town of Chandni Chowk to the other by his adoptive father (Mithun Chakraborty) serve to distance the viewer, Bollywood familiar or not, just about from the jump; Advani was obviously chasing after the FX-bolstered zaniness of Stephen Chow, but even the live wire Chow knows better to wait until the audience has settled in a bit before unleashing his unbridled insanity.

CC2C closely recalls Chow's work, specifically Kung Fu Hustle, and even this past summer's Kung Fu Panda so much that it's a wonder that Warner Bros. didn't force the the title Kung Fu Masala on the film. Despite being a simple small town cook and more than a bit of a bumbler, Sidhu has ideas of being something bigger, which indeed appears true when a couple of strangers from China claim he is the reincarnation of Liu Shang, a legendary warrior and their village's savior. And so Sidhu takes the titular, self-discovering journey, along the way encountering into TV commercial model Sakhi (Padukone) and running afoul of gangster Hojo (Gordon Liu), the village's oppressor, and his vicious enforcer Meow Meow--who also happens to be the long-lost twin of Sakhi, Suzy (also played by Padukone).

That latter point shows how the infusion of Hollywood cash admirably didn't dilute the Indian popular film conventions, which are in full force here: in addition to the common device of a dual role for one of the principals, the very broad comedy, and musical interludes, there is also the constant referencing of other Hindi films (including, of course, Advani's own Kal Ho Naa Ho and Salaam-e-Ishq (Love's Sweet Salute)), copious use of flashbacks, and the more serious tonal shift at the intermission mark (which, unlike most Indian films, is not noted by an on-screen card). But even with top-tier talent attached--not only Advani, Kumar, and Padukone, but also Liu and veteran stunt coordinator Huen Chiu-Ku on the Chinese end--this melding of South Asia and East Asia should have a lot more personality than it does. Mainly at fault is Shridhar Raghavan's (who penned two more distinctive recent Hindi films, 2004's all-star police thriller Khakee, whose ensemble included Kumar; and the stylish 2005 con caper Bluffmaster!) screenplay, which is not only derivative but short on amusing gags; more disappointing, though, is that little compensation comes in other areas. There is really only one full-on production number, picturized to the title song, which is actually the lone memorable tune in a most uncharacteristically lackluster collection of songs from the composing triumvirate of Shankar-Ehsaan-Loy; even so, with the film's run time uncomfortably stretched to over two and a half hours, it could have used more musical bits to keep the energy from flagging.

Advani and the rest of the crew manage to stage a rally of sorts after the interval, when Sidhu finally starts his long-anticipated martial arts training under a disgraced, amnesiac master (Roger Yuan, handling the Hindi dialogue impressively well). Not only does the action pick up, with some decent set pieces staged by Huen, but the requisite sentimental turn works to the proven strengths of Advani, who made a name for himself on more earnestly emotional pieces; however strained it may be on script, Advani and the likable work of Kumar, Yuan, and Padukone lend a certain convincing humanity to what initially come off as two-dimensional cartoons, and on the whole the sillier and straight-faced elements blend to a smoother consistency. It's still not enough to rescue the film as a whole, as it just shows how the often-tedious and disappointing Chandni Chowk to China could have easily been streamlined into a tighter, less overblown, yet still classically diverse and filling masala feast with a fresh, mainstream-accessible kung fu hook.
In Brief
Bride Wars (PG)

BUY THE: Poster! | DVD! | Blu-ray!
Liv (Kate Hudson, looking more like her mother by the day) and Emma (Anne Hathaway) have been the best of friends since childhood, sharing many of the same interests and dreams, most foremost being visions of having a grand June wedding at the posh Plaza. And so it would figure that not only would the two get engaged at the same time, but that a freak clerical error would create a scheduling snafu that pits their ceremonies directly against each other. The first question that comes to mind, especially considering how close these two supposedly are, is why not then have a double wedding--and when both completely, instantly dismiss the idea when their respective fiancés make that suggestion, that's the moment when the film completely goes to hell in every sense, as the two reveal themselves to be such utterly selfish and unpleasant people. That doesn't necessarily have to be a bad thing, especially in a comedy bearing such a title, but in painting these two and their relationship with a rose-colored brush at the outset, director Gary Winick and writers Greg DePaul, June Diane Raphael, and Saturday Night Live cast member Casey Wilson didn't embrace the darker, meaner promise of the premise, obviously intending for us to care about Liv and Emma and root for their reconciliation, which is an impossible task when this terrible twosome come off as so petty and obnoxious yet never quite bitchy enough to be enjoyable.
Hotel for Dogs (PG)

BUY THE: Poster! | DVD! | Blu-ray! | Soundtrack! | Novel! | Book on CD!
While it is not uncommon for Serious Actors to lighten up and make a film their kids can see, it is nonetheless jarring to see someone on the level of Don Cheadle turn up in a January-released, kiddie animal programmer such as this. But director Thor Freudenthal and the rest of the crew must be thanking their lucky stars he did take the gig, as only someone of his caliber would come close to selling the film's ever-so-contrived climactic monologue that magically sets everything right. And so goes the rest of this adaptation of Lois Duncan's novel, which gives you exactly what you expect, as orphaned sibs Emma Roberts and Jake T. Austin take in strays at an abandoned hotel. If the film simply stuck with the cute canine action and the pair's dream of finding suitable foster parents, all would be well and good, but detours involving Roberts trying to hide her true family situation to fit in are ham-handed, half-hearted, and better off not included at all. But Roberts is a likable star, and with veterans such as Cheadle, Lisa Kudrow, and Kevin Dillon around to support, it goes down harmlessly enough for the target audience.
Not Easily Broken (PG-13)

BUY THE: Poster! | DVD! | Blu-ray! | Novel!
Following a devastating car accident, the underlying, long-unattended tensions in the seemingly idyllic decade-long union between construction worker Dave (Morris Chestnut) and real estate agent Clarice (Taraji P. Henson) are finally laid bare. But despite the greater urgency about their income disparities, intensified disagreements about starting a family, the increased presence of Clarice's meddlesome mom (Jenifer Lewis), and Dave's growing friendship with single mother Julie (Maeve Quinlan), the pair finds that their ties are, indeed, not easily broken.

Bill Duke's film is based on a novel by Bishop T.J. Jakes, and like the previous screen Jakes adaptation, 2004's Woman Thou Art Loosed (directed by Michael Schultz), there is a lot more grit and realism on display here than most faith-based movies. While the good-versus-bad broad strokes initially appear to be in evidence--namely in Lewis's overbearing character and a street tough, played by Wood Harris--Jakes, Duke, and screenwriter Brian Bird add depth beyond their surface behavior, humanizing what could have easily been cardboard characters. As such, the lines are not so clear cut and hence more believable; even Julie's motivations and mind set are fleshed out intelligently and with an even hand, a refreshing change from the typical depiction of potential relationship spoilers. The designated comic relief (in the form of a memorable Kevin Hart as Dave's best friend Tree) also feels of a piece with the rest of the film, as the bits of humor are relevant to the larger ideas about love and marriage. But without a couple of capable leads, those ideas would not have any impact, and luckily Duke has them in Chestnut and most especially Henson, whose shaded, multifaceted performance adds more weight and dimension to the admittedly familiar scenario.
Paul Blart: Mall Cop (PG)

BUY THE: Poster! | DVD! | Blu-ray! | UMD!
Adam Sandler's Happy Madison Productions has finally given up on crafting starring vehicles for non-starting, never-meant-to-be-above-the-title types as David Spade and Rob Schneider and started to back true talent with real potential: first Anna Faris, with her first major non-Scary starring role as The House Bunny; and now Kevin James. Alas, James, who co-wrote the script with Nick Bakay, hasn't fashioned himself an ideal showcase--most certainly not initially, as the opening half-hour intro to the titular sad sack security guard/aspiring state trooper is a painfully laugh-free ordeal, with director Steve Carr stretching obvious and unfunny gags well beyond the breaking point. The film finally springs to life as Blart does when criminal types take over the mall and hold various employees hostage in a blatantly Die Hard scenario; at last James has something to work with and room to take command. But while there are some choice moments of physical comedy and James is a consistently likable presence, this never delivers the big laughs this star in this promising premise really should.
The Unborn (PG-13)

BUY THE: Poster! | DVD! | Blu-ray!
Horror films are are rarely screened for press these days--especially ones released in the infamous dumping ground of January--so one was cautiously optimistic when David Goyer's supernatural thriller got the 2009 screening year off to a start. Alas, this falls very much line with such early-year schlock like the first wide release of 2008, One Missed Call. Goyer has had a hand in writing a number of terrific genre entertainments (most notably the current Batman series), but with this, his third major release as a director, probably confirms that he really should stick to being a scribe and leave others to realizing his work on screen--not that this exactly a strong piece of material to begin with. Odette Yustman, best known for last January's genre hit Cloverfield, is indeed quite hot (which Goyer takes advantage of in short order, putting his starlet in showers and only the smallest and tightest of undies in the first twenty minutes), but her meager acting skills prove not yet ready to carry an entire picture as her character is apparently haunted by the spirit of her unborn twin nicknamed... Jumby. Goyer didn't meet a cheap jump scare he didn't like, not to mention makes Yustman and most everyone else play this overcooked and overreaching supernatural hokum with the gravest of faces, save for some fleeting humorous touches given by Meagan Good as the best friend (no prizes for guessing what her character's fate is). The design of the various demonic figures is interesting (if owing somewhat to the Goyer-penned Blade films), but in execution the film isn't ever creepy, much less scary--and how could it be, really, with tin-eared lines such as "It falls on you to finish what began at Auschwitz!" (no, it doesn't sound any less ridiculous in context). As for Gary Oldman as a rabbi (who first shows up about 45 minutes in) and Idris Elba as an Episcopal priest (first scene, 70 minutes in, with only 10 left to go in the whole picture), who turn up when the film switches gears to (a faster-paced, more effectively action-oriented) exorcist mode? I hope they were paid well.
D V D
American Teen (PG-13)
Movie:
; DVD:

BUY THE: Poster! | DVD! | Soundtrack!
My first thought after watching Nanette Burstein's documentary about a 2006 Illinois high school graduating class: damn, I really do not miss high school--and that the film serves as such a fresh, close-to-home reminder of the experience is a testament the film's effectiveness. Yet that didn't translate to commercial success, rather inexplicably so, as it plays almost like those countless docu-soaps that make the bulk of MTV programming these days--the difference being the lack of gloss and a cast that is recognizably real and not always playing to the cameras for greater notoriety. (Or maybe that explains why.) The home market and inevitable future airings on MTV should belatedly earn the film an audience, as quirky girl-next-door artist Hannah Bailey will surely strike a chord with teen girls, and all the various dramas revolving around the familiar character types will be recognizable and relatable to anyone.

The film's commercial underachievement is a likely explanation for the fairly inconsequential DVD extras: additional interview segments with the cast done during the theatrical release promotional tour; video "blog" segments with Hannah (really, just extended interview outtakes from the film) from the film's website; six understandably deleted scenes; and a collection of trailers that individually spotlight one of the cast members.

Specifications: 2.35:1 anamorphic widescreen; English and Spanish 5.1 Surround; English, French, and Spanish subtitles; English closed captioning. (Paramount Home Entertainment)
The Duchess (PG-13)
Movie:
; DVD:

BUY THE: Poster! | DVD! | Blu-ray! | Soundtrack! | Book!
Although it falls short of being the affecting romance it obviously strove to be, a lot of effort obviously went into this Keira Knightley-starring costume drama, and a 22-minute documentary on the DVD release succinctly and fairly extensively covers the impressive technical aspects of the production, while an additional featurette puts a specific spotlight on the elaborate period costume design. But getting disappointingly short shrift is the real-life figure on whom the film is based, Georgiana Spencer. There is a brief seven-minute segment, "Georgiana: In Her Own Words," where producer Gabrielle Tana and Amanda Foreman, author of the book Georgiana: Duchess of Devonshire, go through a few handwritten letters written by Spencer, which were valuable resources for Foreman's book; the letters covered are undeniably fascinating and offer a glimpse into the movie subject's actual personality, but too brief and limited a glimpse. While the disc's feature presentation is ostensibly about Georgiana Spencer, a fully-produced documentary biography featurette would have been welcome.

Specifications: 2.35:1 anamorphic widescreen; English, French, and Spanish 5.1 Surround; English, French, and Spanish subtitles; English closed captioning. (Paramount Home Entertainment)
The House Bunny (PG-13)
Movie:
; DVD:

BUY THE: Poster! | DVD! | Blu-ray! | UMD!
The House Bunny has understandably been an easy target for mocking sight unseen, but one glimpse of that rather inspired bus stop and billboard campaign tells you exactly why the film works: Anna. Faris. Sure, the plot is basically Legally Blonde (not surprising, considering screenwriters Karen McCullah Lutz and Kristen Smith also penned that flick) crossed with last year's Amanda Bynes vehicle Sydney White (now there's my dream comic pairing--Faris and Bynes as a more slapstick-prone Romy and Michele-esque duo), and the script covers just about every obvious gag that can be derived from the premise, but leave it to Faris, wisely given free rein to do her fearlessly hilarious thing by director Fred Wolf, spin so much gold via line readings, timing, and perfect expressions while maintaining such a likable sweetness as a former Playboy Playmate who becomes house mother for a sad sack sorority. Faris also has a good foil here in Emma Stone, looking more and more like she will assume the track Lindsay Lohan would have followed had she maintained sobriety. There's nothing groundbreaking or edgy at work here, with Faris's infectious presence invigorating the proceedings that's more than good enough, and hopefully this riotous one-woman show will free her from the prison of the Scary Movie machine once and for all.

Faris herself conceived the character, so it's disappointing that the DVD doesn't a running commentary track with her. The fairly standard platter includes a series of various short, themed making-of featurettes; it's all slickly cut-together EPK B-roll that isn't a total wash, but it's dismaying that some interview bites are recycled between them. The closing credits video of Katharine McPhee's "I Know What Boys Like"; curiously, a very brief intro snippet to the clip is included as its own separate, main feature. A collection of deleted scenes rounds out the platter, including an alternate opening scene, set an orphanage, that would have began the film on completely the wrong note.

Specifications: 2.40:1 anamorphic widescreen; English and French 5.1 Surround; English and French subtitles; English closed captioning. (Sony Pictures Home Entertainment)
Towelhead (R)
Movie:
; DVD:

BUY THE: Poster! | DVD! | Soundtrack! | Novel!
The incendiary title of Alan Ball's controversial drama promises a provocative exploration of racial prejudice as seen by a 13-year-old Lebanese teen (Summer Bishil), but the film, based on Alecia Erian's novel of the same name, is actually more interested in the girl's sexual awakening, or rather exploitation, by a succession of men, most notably the next-door neighbor (Aaron Eckhart). Fine, brave work by Eckhart, Peter Macdissi (as the girl's strict father), and the very gifted newcomer Bishil are obscured by Ball's slant toward sensationalism over any serious issues the story broaches, much like how the largest photo on Warner's box art design is that of Bishil with a finger provocatively positioned on her open, puckered lips.

Ironically enough, the DVD's single special feature offers a lot more provocative and intelligent food for thought than the film proper, and those actually looking for the film suggested by the title will actually get the smart, deep dissection they were expecting. The 80-minute "Towelhead: A Community Discussion" is actually two separate panel discussions regarding the title. The first, lasting 30 minutes and moderated by Ball and featuring Bishil, Macdissi, and Hussam Ayloush of the Council on American-Islamic Relations (CAIR) brings up a lot of thoughtful points about racial slurs and the role of minorities in the media, but that's a mere warm-up for the main event, an impassioned discussion with Ball, Erian, and Rajdeep Singh Jolly, Legal Director of Sikh American Legal Defense and Education Fund (SALDEF). Jolly so eloquently attacks the issue of the title, its potential effects, and the judgment and responsibility of the entertainment industry that Ball and Erian often seem ill-equipped and at a loss for defenses.

Specifications: 2.35:1 anamorphic widescreen; English and French 5.1 Surround; English, French, and Spanish subtitles; English closed captioning. (Warner Home Video)
Not New
Kal Ho Naa Ho (Tomorrow May Never Come)
Movie:

BUY THE: Poster! | DVD! | Blu-ray! | Digital! | Soundtrack!
There is a Hindi film directed by Nikhil Advani that is perfectly suited to take advantage of the Slumdog Millionaire-fueled interest in Indian popular cinema, but it is not the one opening on screens around the world this week; rather, it is his 2003 directorial debut, the New York City-set and (mostly) -shot love story Kal Ho Naa Ho (Tomorrow May Never Come). A half-decade has passed since I first raved about the film in this space (Movie Report #408, dated January 16, 2004), but the film has not only not lost any of its fresh energy and heartfelt poignance, but many viewings since have revealed just what a terrifically crafted and executed entertainment it truly is--and one that has already stood the test of time and proven to speak to an audience beyond the established Bollywood fan base.

On that latter note, KHNH has been a trailblazer of sorts on the global marketplace, opening up territories that had previously not been so receptive to Indian film fare--most notably, Germany, where this film's massive success established a major market there for Bollywood, which has now become a bit of a mainstream entertainment staple there. Look no further than KHNH's IMDb page, which displays an image of a Shahrukh Khan DVD box set that was released there, for support; also, the numerous tribute videos to the film over on YouTube in languages ranging from English to German to Spanish to French to Polish to Arabic speak to the film's rather wide-reaching appeal. I have experienced something similar on a much smaller scale, for when I give friends and other associates my standard introductory "mini-festival" of Hindi popular cinema, the title that consistently connects the strongest is this film--which initially surprised me, considering it's as undiluted an example as any of the very un-Hollywood masala formula: broad, often silly comedy mixed with earnest, tear-jerking sentiment, all peppered with the occasional song and dance over the course of a typically lengthy run time of just over three hours.

At face value KHNH does indeed have a fairly rote Hindi film set-up with three central players: Naina Catherine Kapur (Preity Zinta), a sullen twentysomething whose life and household has been in disarray since a devastating family tragedy; her best friend Rohit Patel (Saif Ali Khan), would-be slick ladies' man but all-around good guy; and Aman Mathur (Shahrukh Khan), Naina's freshly-arrived neighbor, whose upbeat and generous nature will come to affect the lives of all he encounters in his new community, not least of which Rohit and especially Naina. The three do inevitably form a triangle, but the visually stylish and briskly efficient manner in which Advani and writer-producer Karan Johar introduce the characters in the opening minutes foreshadows how skillfully and intelligently the standard trappings are deployed here--which becomes fully clear once the first full-blown musical number takes place, when Aman's first glimpse of Naina's sad face prompts him to break into a rousing Hindi-language, Bhangra-inflected cover of... "Pretty Woman." Not only is this an energetically choreographed and edited scene, it is an effective and endearing introduction to Aman's exuberant personality and how it affects others, plus a slick expression of the film's east-meets-west aesthetic. For the Bollywood newcomer, the use of a recognizable tune make what for some is an alienating Indian film convention that much easier to accept.

Advani tackles all of those familiar formula notes with gusto and precision. While some of the songs composed by the team of Shankar-Ehsaan-Loy may not initially sound too special out of context, hearing and seeing them play in the film, they reveal themselves to be exceptional examples of how Indian film song numbers can support the tone of a scene and be integrated smoothly within the narrative. The best case in point is the self-explanatory retro pastiche "It's the Time to Disco," which on its own is more than a little goofy; when in context as a drunken Naina rather awkwardly cuts loose for the first time, it is a cheesily catchy fit. (Amusingly enough, Advani admits on the DVD commentary that the more comic result strayed extremely far from his original intent, which was shooting for something "hot, like a Beyoncé Knowles video"; I can't imagine a scene like that working nearly as well, given the specific context.) Advani gives the rest of the memorable melodies similarly smart treatment, often going beyond merely crafting pretty pictures or dances to dig a little deeper. The lovely romantic duet "Kuch To Hua Hai (Something Has Happened)" has a huge heart to match the tune's heartbeat-pulsing bass line, which also serves to reinforce the darker undercurrent as each individual in the pair is not actually besottedly prancing over the other; and for the title ballad, Advani's subtly bittersweet picturization is not only one with Shankar-Ehsaan-Loy's simultaneously joyous and mournful melody (comparable with Michel Legrand's sweeping main theme to Jacques Demy's 1964 classic The Umbrellas of Cherbourg in its ability to effortlessly elicit warmth and pain all at once--especially as it recurs as an instrumental theme) but the profound poetry of Javed Akhtar's deceptively simple lyrics.

That those moments, and the film as a whole, register so strongly directly derives from the simple core of the lead trio, and how Advani and Johar not only draw them so distinctly and realistically, but also flesh out each one's unique relation to the others: the affectionate comfort between Naina and Rohit; the more impetuous passion between Naina and Aman; the "bromance" between Aman and Rohit; and the playful cameraderie when all three are together. Whether navigating through some sillier gags (such as one recurring joke where Aman and Rohit are thought to be more than friends by the latter's housekeeper) or the more maudlin melodrama, one remains involved with the characters thanks to the writing and the performances. On initial release, the lion's share of praise went to Zinta and Ali Khan, and understandably so. The former proved that she had chops far deeper than her famously "bubbly" image, and her abilities were then further tested a year later, again opposite Shahrukh Khan, in an even more intensely dramatic role in Yash Chopra's Indo-Pak "love legend" Veer-Zaara; and she has since continued to challenge herself--and triumph--in more ambitious projects such as Deepa Mehta's harrowing Canada-set domestic abuse tale Heaven on Earth (which should reach U.S. screens sometime this year). Ali Khan, a perennial comic second banana, vaulted to his own starring vehicles following this film's success and never looked back, becoming one of the more bankable leading men in Indian cinema. Khan, superstar icon that he is, is so easily taken for granted, and playing a charming rogue who can ultimately wring tears from the audience is pretty much old hat for him. But subsequent viewings of the film reveal how carefully throught through Aman's arc is, as he clings onto his happy-go-lucky persona as a suit of armor from his own emotions with increasing desperation as the story progresses. This is not better illustrated than by a scene I consider to be cinematic perfection: with the sweeping instrumental melody of the title song playing, he stubbornly makes a verbal denial of his feelings that really isn't so much for another's benefit than his own, as cinematographer Anil Mehta captures via a stunning crane shot two embracing figures as the Brooklyn Bridge and the hulking metropolis of Manhattan lurk behind them--reinforcing another theme of the film, that of strong connections somehow being made within the hustling, bustling hordes of the big city. (That latter point also shows how the recurring sight of billboards for the Broadway musical Rent--whose tagline, "no day but today," is not only fairly synonymous with this film's title, but whose plot also centers around life-changing interpersonal bonds forged in the isolating environment of NYC--to be another sly, savvy detail.)

And that just shows how KHNH has a lot more going on than most masala entertainers. It's one thing to be a story about someone who is optimistic and generous, but what happens once someone so programmed to directing all of his energies toward giving to others unexpectedly discovers something for himself? (This issue was also explored in its own uniquely sensitive way in the undervalued Seven Pounds.) It's one thing to be a story about a romantic triangle, but what about one where there is no clear or comfortable result for all three incredibly likable people involved? It's one thing to be about love, and entirely another to be one not just about romantic love, but all types of love--also love between friends, within a family (as illustrated in a subplot involving Naina's bickering mother and grandmother, which nicely supports the main story), and its power to inspire people to act beyond themselves. (Not for nothing has the film been released in some countries as, simply, Indian Love Story, as that's exactly what this is.) Admittedly, this film is not for every taste as it heart-on-sleeve sentimentality requires one to check all cynicism at the door, and there is also the matter of the music numbers and the broader bits of comedy, but I suspect those moved by Slumdog Millionaire (which, as I always stress to anyone, is not at all a "Bollywood" film but a British film that happens to tell a story set in India) and craving for a similarly satisfying roller coaster of an emotional journey--but in truer, more traditional Indian cinema terms--will find what they're looking for in Kal Ho Naa Ho.

When Yash Raj's two-disc DVD was originally released in the spring of 2004, it was the first Bollywood film with a running feature commentary track, here delivered by Advani. While he does drop a lot of choice tidbits about the peculiarities and difficulties shooting this Indian production mostly on location in New York (Toronto filled in some blanks, but while some traces remain--most prominently in the "Kuch To Hua Hai" number--most of that footage was trashed and reshot in the real deal), he's a bit too deferential to Johar. While Advani's films since, Salaam-e-Ishq (Love's Sweet Salute) and Chandni Chowk to China, have disappointed to an extent, Johar's subsequent work, in particular his 2006 return to the director's chair Kabhi Alvida Naa Kehna (Never Say Goodbye), has also underachieved, showing that Advani is just as much responsible for this film's success. A selection of deleted scenes, viewable with Advani commentary, include a most wisely jettisoned subplot in which Indian and Pakistani seniors in a community center learn to get along; it plays even more heavy-handedly than it sounds. Trailers, TV spots, and a Johar-hosted making-of documentary (in which Advani is curiously absent) round out the rich assortment of supplements.

Specifications: 2.35:1 anamorphic widescreen; Hindi 5.1 Surround; English, French, Spanish, Arabic, Malay, and Dutch subtitles. (Yash Raj Films Home Entertainment)
Special Edition Catalog Titles
Breakfast at Tiffany's Centennial Collection
DVD:

BUY THE: Poster! | DVD! | VHS! | Soundtrack! | Novella!
Funny Face Centennial Collection
DVD:

BUY THE: Poster! | DVD! | VHS! | Soundtrack!
While serving as a classy and completely justified countdown commemoration to the studio's one-hundredth anniversary in 2012, Paramount's Centennial Collection line, in the end, gives them an excuse to reissue catalog titles that they've already given deluxe edition treatment to. That said, I give Paramount credit for coming up with some interesting new supplements on top of all of the ones already issued on prior special editions of the two classic Audrey Hepburn vehicles making up this second Centennial Collection release wave, 1961's Breakfast at Tiffany's and 1957's Funny Face.

Given that the score of Breakfast at Tiffany's--especially the signature "Moon River" tune--is as iconic as Hepburn's character of Holly Golightly, it's rather surprising that only in the new DVD release is there a documentary featurette focusing solely on composer Henry Mancini and his indelible and enduring contribution to this film and the movie music world in general. Highlighted by priceless reminiscences from Mancini's wife Ginny, daughter Monica, and son Chris as well as excerpts of family home movies, the 20-minute "Henry Mancini: More Than Music" is a valuable addition, but it is not the most substantial new extra on this two-disc set. That distinction goes to the 17-minute "Mr. Yunioshi: An Asian Perspective," which addresses head-on the cartoonish Japanese character played by a yellow-faced Mickey Rooney; Asian-American actors and activists put the stereotyped depictions of Asian-Americans in Tiffany's and all forms of entertainment in their proper historical context while, of course, still condemning the blatant racism of the depiction. A bit more superfluous is the self-explanatory "Behind the Gates: The Tour," a four-minute virtual trip around the Paramount lot that plays too much like the studio tour commercial that it is to be too insightful. Also more interesting in concept is "A Golightly Gathering," a reunion of various people who were involved in the film's famous party sequence; while there are some amusing remembrances of working with Hepburn, George Peppard, and director Blake Edwards, at 20 minutes it goes on too long, and the cocktail party conceit of the gathering is a bit too precious. Retained from the 2006 45th anniversary edition DVD are a commentary track by producer Richard Shepherd; the featurettes "The Making of a Classic," "It's So Audrey! A Style Icon," "Brilliance in a Blue Box" (about the actual Tiffany's store) and "Audrey's Letter to Tiffany's"; and the film's theatrical trailer. A new stills gallery of production and publicity photos round out the package.

Paramount released a 50th anniversary edition of Funny Face less than two years ago, and the supplements on that release were already fairly modest. There are only three fresh additions to the ones that resurface from the previous disc, but two of them justify the existence of this new edition. "Kay Thompson: Think Pink!" is the only one of these new features with a real direct connection to the film, a warm 26-minute overview of the very full life and career--from singer to songwriter to author to fashion designer--of the scene-stealing portrayer of fashion magazine editor Maggie Prescott. "This Is VistaVision" is a cool look at the history of Paramount's groundbreaking higher-resolution filming and widescreen exhibition technology, in which Funny Face was shot, and is largely only used for effects work today. The third new featurette, "Fashion Photographers Exposed," is a complete throwaway, with real-life shutterbugs giving not exactly insightful comments on the film's portrayal of fashion shoots and their own basic approaches to shooting. The film's theatrical trailer, photo galleries, and the "Fashion Designer and His Muse," "Parisian Dreams," and "Paramount in the '50s" featurettes retained from the 2007 DVD round out the extras disc.

Tiffany's specifications: 1.85:1 anamorphic widescreen; English 5.1 Surround; English, French, and Spanish mono; English, French, and Spanish subtitles; English closed captioning. Funny specifications: 1.85:1 anamorphic widescreen; English 5.1 Surround; English, French, and Spanish mono; English, French, and Spanish subtitles; English closed captioning. (Paramount Home Entertainment)
TV Sets
Dallas The Complete Tenth Season
DVD:

BUY THE: Poster! | DVD!
The shark, it hath been jumped. Never has a such a successful series commit such a spectacular act of self-destruction as the iconic '80s prime time soap did in the opening moments of the 1986-1987 season, when the events of the entire 1985-1986 season were written off as Pamela Ewing's (Victoria Principal) horrible nightmare, and her beloved Bobby Ewing (Patrick Duffy) was, in fact, alive and well. While such a radical device did succeed in rebooting the show to re-center the focus on the core Ewing family after the previous season went astray with, most notably, the antics of a larger-than-life, Dynasty-style villainess (Angelica Nero, played by Barbara Carrera), such an outlandish and desperate retcon (which also completely upset any consistent continuity between Dallas and its spinoff Knots Landing, which ironically then went on to scale greater heights of popularity with the ties to its parent show effectively severed) turned the show into a laughing stock, never mind the return to more grounded scheming and general skullduggery. But whatever improvement that came with the back-to-basics plotting would ultimately prove to be the series' last gasp, as the departures of mainstay characters Donna Krebbs (Susan Howard) and dreamer Pam herself by season's end would signify that the end was nigh.

Having already addressed the whole "dream season" issue on a featurette on the season 9 set, there were still other topics worth giving the mini-documentary treatment, such as the the return of Duffy and departures of Principal and Howard. But apparently the only effort put into this release was changing the package design, this time placing the three double-sided discs in one of those high-capacity single-width Amaray cases; as has been the norm for Warner's Dallas releases, the episodes appear with well-worn video quality and the original mono soundtracks. The lack of effort seems to indicate that by this point the DVD producers for this series, much like the original television viewing audience in the late '80s, have started to lose interest.

Specifications: 1.33:1 full frame; English mono; English subtitles. (Warner Home Video)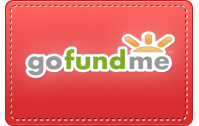 ---
We are a participant in the Amazon Services LLC Associates Program, an affiliate advertising program designed to provide a means for us to earn fees by linking to Amazon.com and affiliated sites
The Movie Report Archive/© Michael Dequina
All images and multimedia files are copyright their respective copyright holders and no rights are given or implied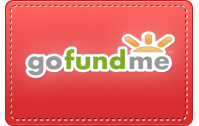 Please keep The Movie Report/
Mr. Brown's Movie Site alive
by generously submitting a PayPal donation.