#569 - 570
November 7, 2008 - November 26, 2008
all movies are graded out of four stars (
)
...to The Movie Report, the free e-mail newsletter companion to Mr. Brown's Movie Site:
(Note: If you are a current subscriber and wish to update your mailing address, e-mail me your new information.)
M O V I E S
The Human Contract (R)

BUY THE: Poster! | DVD!
A successful executive on the verge of even greater professional heights meets a woman of mystery, upending their own lives and causing ripple effects in others'. It's not a set-up that has not been done before (in fact, it was pretty much done to death in the erotic thriller heyday of the early-to-mid-1990s), but in her debut as screenwriter and director, The Human Contract, Jada Pinkett Smith has far more on her mind than prurient surface thrills, making a complex, difficult, intriguing film that digs deeper than outward appearances.

The latter extends to the casting, and Pinkett Smith's choice of the relatively unknown Jason Clarke as the lead, Julian Wright, proves to be especially canny. Without any existing star baggage, Clarke is not only a relatable Everyman entry point for the viewer, but he also well serves Pinkett Smith's larger concerns. Not only is he adept at conveying the personal demons and simmering impulses behind Julian's cool exterior, his rather anonymous appearance drives home what is ultimately the pervading issue that inspires the film's title. Julian is the very pre-packaged, non-individual picture of what most people would want out of life--good looking, well-off, securely employed, upwardly mobile, and still fairly young--or is it what he truly wants, or what society has trained him and people in general to equate with happiness?

Julian comes to question that after meeting the mysterious Michael Reed (Paz Vega). Their initial encounter is simply fleeting small talk, but when he comes across her again by sheer chance, he feels compelled to pursue her--and, in what is an early example of how Pinkett Smith continually subverts conventional genre expectations, seemingly straight-arrow Julian quickly shows himself to be the more volatile half of the two. Michael and Julian nonetheless do fall into a relationship, one that has increasingly dramatic repercussions both in their own lives and in those of the people close to them.

As suggested by that latter point, The Human Contract does follow a traditional erotic thriller trajectory, but that's just the accessible genre framework upon which Pinkett Smith hangs deeper, more pertinent issues. Both Michael and Julian have been scarred, literally and figuratively, from their youths, and it is clear they are opposite sides of the same coin: she the model of carefree moral abandon, and he the picture of cool control. But what exactly that means is the real question: who is happy, who is healthy, who is truly at peace, who is doing the "right" thing--and what exactly is "right" anyway, and by whose standards? Pinkett Smith wisely doesn't attempt to know the answers, but through not only Julian's relationship with Michael but also his and her relations with others, she calls into thought-provoking question the idea of the various "contracts" one has in life--not only with other people but with societal norms and expectations, and how the pursuit of such "order" and hence conformity can not only be stifling, but potentially destructive.

That sounds highfalutin and pretentious, but Pinkett Smith packages such themes in an accessible and absorbing manner, most notably through her actors. Clarke deftly handles the tensions brewing within his character, and he makes his flaws and frustration real and painfully relatable. He shares sizzling chemistry with the always-striking Vega, who has finally found an English language film that really allows her enchanting mix of beauty, sensuality, vulnerability, and dramatic depth. The supporting cast--including Idris Elba, Ted Danson, Steven Brand, Joanna Cassidy, and Pinkett Smith herself--may not have quite as much to work with as the leads, but as is often the case in films helmed by actors, Pinkett Smith coaxes effective work. But her careful attention to all cinematic aspects further underscore and support her larger ideas, such the striking contrasts between Julian and Michael's worlds in Carlos Barbosa's production design, handsomely captured by Darren Genet's cinematography.

Pinkett Smith does fall into some first-time writer-director traps, such as making certain things a bit too on-the-nose (for example, there are some troubling secrets literally kept under lock and key--and in a darkroom, no less), but all too rarely does one come across a film as polished, thoughtful, and go-for-broke ambitious from even the most veteran of filmmakers.
In Brief
Australia (PG-13)

BUY THE: Poster! | DVD! | Blu-ray!
The madman from Down Under, Baz Luhrmann, is once again at no loss for ambition for his first film since Moulin Rouge!, as he blends together western elements, a statement on Australia's "stolen generation" of half-Aboriginal children, WWII air strikes, goofy physical gags, and recurring use of "Somewhere Over the Rainbow" all as backdrop for the love story between an uptight British aristocrat (Nicole Kidman) and the rough-and-tumble Aussie cowboy (Hugh Jackman) who assists her on a ranch-saving cattle drive. The problem is that Luhrmann doesn't do any of the issues any real justice, especially--and rather shockingly, given what a shameless romantic he is--the love story, which is supposed to be the glue holding the disparate elements together. Kidman and Jackman do have a nice rapport, but as written the relationship never really convinces (even in such a knowingly melodramatic framework), and as such they never really ignite--reflecting the whole of the film, which has some nice touches and belatedly builds some urgency as it begins its third (!) hour, but it never quite locks together into the sweeping cinematic journey Luhrmann clearly set out to create.
Bolt (PG)

BUY THE: Poster! | DVD! | Blu-ray! | Soundtrack! | Movie Book! | Video Game!
Roadside Romeo

BUY THE: Poster! | DVD! | Soundtrack!
For anyone who's ever posed the cinematic question of "What would The Truman Show have been like with, instead of Jim Carrey, a dog with Buzz Lightyear-esque delusions of powers?" you now have your answer in Disney's latest 3-D animated picture. While produced under the aegis of the in-house Mouse animation studios, the influence of Pixar guru/now Disney animation head John Lasseter is strongly felt in the casting, with only the lead roles of television star canine Bolt and his screen owner Penny going to names (John Travolta and Miley Cyrus, respectively), and two key supporting roles, brash alleycat Mittens and sycophantic hamster Rhino, very effectively going to not-so-knowns (Susie Essman and Mark Walton). There are some laughs and a bit of harmless all-ages fun to be had as the title character escapes his sheltered backlot existence and gets a harsh dose of reality about himself in the big, bad world, Chris Williams and Byron Howard's perfectly pleasant but not fantastic film doesn't exactly justify the continued existence of a Disney in-house computer animation unit, as ultimately there really isn't anything terribly fresh nor distinctive here. The satire of television and celebrity in Williams and Dan Fogelman's script is too warmed-over to be particularly witty, and while this easily the most visually stunning of the Disney computer animated features (especially when viewed in Disney Digital 3-D), it's still hardly the trailblazing and truly visionary work being cranked out by its sister production house.

A much more unique animated feature from Disney slipped into North American screens fairly under the radar at the end of last month--a bit surprising, considering Roadside Romeo is a milestone in a number of respects: not only the Mouse's first venture into Indian film production (in conjunction with top Indian production house Yash Raj Films and Tata Elxsi's Visual Computing Labs animation studio) and hence the second effort by a Hollywood studio at producing a Bollywood movie (after Columbia's Saawariya last November), but also India's first major homegrown computer-animated feature. While it would have been tempting, not to mention rather understandable, for writer-director Jugal Hansraj to ape the style of the many successful Hollywood animated features (especially with Disney backing this project), it's clear from the first frame that he has set out to make something most decidedly, unapologetically Indian. The main character of slickster dog Romeo (voiced by Saif Ali Khan) is introduced in a spirited curtain-raising number, but this is no old school Disney neo-showtune; to "Main Hoon Romeo (I Am Romeo)," the first of veteran Bollywood composing team Salim-Sulaiman's reliably catchy Indo-pop tunes, Romeo and a backing troupe of female canines engage in an elaborately choreographed song-and-dance that one can envision Ali Khan himself performing in one of his live action vehicles. And so follows the rest of a film in a quintessentially Bollywood plot: as it happens, Romeo's life of comfort is a thing of the past after his wealthy owners moved, and so he's forced to survive on the streets, ultimately starting up a junkyard hair salon (!) whose success runs him afoul of local gangster Charlie Anna (Jaaved Jafferi); Romeo tempts further danger when he falls for singer/dancer Laila (Kareena Kapoor, infinitely more tolerable when only heard and not seen)--in whom Charlie Anna is, of course, also interested. Not only is the story fairly formulaic, all the other conventions are here in full force: more choreographed song numbers (all nicely animated), constant references to past Hindi films (for instance, the finale is blatantly, shamelessly lifted wholesale from Yash Raj's own 1995 classic Dilwale Dulhania Le Jayenge (The Brave Heart Will Take the Bride)) and other Indian film stars, and even an intermission break despite an animation-standard 90-minute run time. (Yash Raj has even learned a cross-promotional trick or two from Disney, as posters for some of the studio's other films are placed in the background of a number of city scenes.) Given how derivative Roadside Romeo is of many a live action Hindi film, the lackluster notices are not surprising, but I do think this is a case of everything old feeling new again, for it is a refreshing and boundary-pushing entry in the world of feature animation.
Four Christmases (PG-13)

BUY THE: Poster! | DVD! | Blu-ray! | Soundtrack!
With Vince Vaughn and Reese Witherspoon as the leads and a number of other notable actors (Robert Duvall, Sissy Spacek, Jon Favreau, Kristin Chenoweth, among others) in key supporting roles, Seth Gordon's holiday comedy would seem like a safely amusing respite from the awards-chasing pretension of the season. But while the caliber of acting talent aboard does make for some choice moments (a game of Taboo gone wrong is the clear standout), the glut of lamer gags (a nativity play scene for Vaughn that goes on and on; would-be wacky hijinks with Witherspoon in a kids' party jumper; a not-so-hilarious throwaway bit with a breast pump; etc.) make the proceedings grow tired long before the end credits start rolling at the 80-minute (!) mark.
Milk (R)

BUY THE: Poster! | DVD! | Blu-ray! | Soundtrack! | Screenplay!
Awards nominations and wins galore are surely in the cards this season for Sean Penn, who is absolutely riveting as the pioneering gay politico Harvey Milk. Though Gus Van Sant's biopic takes place in the 1970s, Milk's story could not feel more relevant today, especially in the light of the recent election: first, a candidate not of the conventional mold advocating change and unity; and, most crucially, a battle against a ballot proposition limiting the rights of homosexuals. While the film may sound like one with appeal only a niche audience, ultimately tells a very universal story of someone late in life finding not only finding a purpose but finding meaning by pursuing a mission beyond himself and his current generation. It's a testament to how Van Sant, his actors (also of note aside from Penn are Josh Brolin and James Franco), writer Dustin Lance Black, and the rest of the crew are able to connect this character and story to the audience that though Milk's fate is announced from jump, the ending still packs quite a wallop--in both its emotional and inspirational power.
Quantum of Solace (PG-13)

BUY THE: Poster! | DVD! | Blu-ray! | Soundtrack! | Movie Book (1)! | Movie Book (2)! | Video Game!
It's now clear that the Daniel Craig era of Bond has marked not simply a reboot of the long-running action series but a radical reinvention as far as the writing is concerned. No longer is this a series of self-contained adventures with a predictable clockwork formula, but a true ongoing narrative, as the new film is not only a direct continuation of Casino Royale with many references to the events and characters in that film, but it also sets up a number of issues and questions that are left open and will presumably play out in the next film (after all, the whole trilogy thing is all the rage with popcorn action series). But down to what really matters here: there are some really exciting and set pieces here, with a curtain-raising pre-title car chase/shootout followed soon after the title sequence (yes, the dancing girls are back this time after their absence in the last film) with a foot chase with a spectacular payoff. And it just builds from there, with Daniel Craig, as before, playing the steely-eyed badass to perfection but getting a couple of opportunities this time to drop a couple of deadpan quips (but, in keeping with the grittier direction, nothing too jokey). If Mathieu Almaric's big bad is not especially memorable, that's compensated by the sexy spunk of Olga Kurylenko as Bond babe du jour and the usual gravitas of Judi Dench as M. Some of the serialized story elements to the film make it feel somewhat like a middle chapter, bridging a beginning with an end yet to come, and the continuing absence of gadgets and other 007 hallmarks over gritty action may make this feel too much like "James Bourne" for purists, but this is one fast-paced (at 105 minutes, the shortest Bond ever) and satisfying thrill ride that will have viewers looking for the next Bond adventure in a couple of years.
As has become tradition with the releases of recent Bond films, hitting shelves in time for the opening of Quantum of Solace is an updated version of The Best of Bond... James Bond album, collecting the signature songs from all 21 previous "official" 007 big screen adventures. But distinguishing the 2008 edition aside from the addition of Casino Royale's main title theme, Chris Cornell's "You Know My Name," and a new (and fairly forgettable) take on the familiar James Bond theme from John Arnold is a companion DVD of videos. While a fantastic idea in theory, in execution it's disappointing, at least for this particular release. Only five music videos are included--Duran Duran's "A View to a Kill," Sheena Easton's "For Your Eyes Only" (really just the film's opening titles sans text), Tina Turner's "GoldenEye," Rita Coolidge's "All Time High" from Octopussy--plus a live performance of the ever-brassy Shirley Bassey belting out "Goldfinger"; obviously byzantine record label rights prevented other music videos from being included, but the slim pickings are a letdown nonetheless, not to mention that most of the clips (especially "A View to a Kill") are not in the best of shape. Rounding out the DVD is a short featurette on Bond music in general, "The Bond Sound--The Music of 007," which while a good overview of the series' music will be familar for the diehard fans as it had been included on MGM Home Entertainment's special edition DVD releases of A View to a Kill. But then the DVD is just gravy on top of the main course that is the CD, and it is nice to trace the evolution of Bond music over the decades--not to mention to get further confirmation that Madonna's bizarre theme to Die Another Day really does not feel of a piece with the Bond music canon in any reasonable way.
Twilight (PG-13)

BUY THE: Poster! | DVD! | Blu-ray! | Soundtrack! | Movie Book (1)! | Movie Book (2)! | Novel Set! | Novel! | Book on CD!
I will preface this by saying I haven't read any in Stephenie Meyer's apparently wildly successful series of young adult novels, and after seeing the apparently wildly anticipated film, I can definitely understand the appeal for the target teen girl demographic: an unassuming Everygirl finds the love of her life in a dangerous man of mystery who not only will shelter her from any harm but finds her to be his "own personal brand of heroin." (Yes, that is a direct quote.) And I cannot deny the film's strongest virtue in Kristen Stewart, pulling off a considerable task in making the lead character of Bella fairly compelling when, as presented here, she's kind of a passive damsel in distress type. Pancaked-up pretty boy Robert Pattinson can't really act as mopey vamp Edward, but admittedly his chemistry with Stewart is very strong, and the film's best moments are actually when Bella and Edward simply spend quiet moments alone together. Those scenes brim with genuine erotic tension and romantic hunger, and during those moments the material's fanatical following is self-explanatory. But that would've worked outside of a vampire context, and director Catherine Hardwicke runs into trouble when it comes to actual business of the undead, namely the primary conflict with a trio of bad vamps, which comes across as tacked on to provide action beats that show just how ill-suited Hardwicke is to such movie mayhem. Based on the unfettered enthusiasm of the fans in the screening audience, I'm guessing that the target audience will be pleased, but I suspect there is an uphill battle ahead to win over the uninitiated and a nigh-impossible task of attracting any substantial portion of the primarily young male moviegoing public.
Subscribe to The Movie Report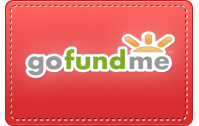 M O V I E S
In Brief
Madagascar: Escape 2 Africa (PG)

BUY THE: Poster! | DVD! | Blu-ray! | Soundtrack! | Movie Book! | Video Game!
Those who enjoyed the first Madagascar film should be pleased by the sequel, which more or less duplicates that film's inoffensive, middle of the road mediocrity while falling into some typical sequel traps: bring back virtually all of the characters, however forced some's presence are in the story this time (namely, Sacha Baron Cohen as King Julian of the lemurs); and giving a larger role, for better or worse (in this case, worse) for a scene-stealing bit player in the first film (here, the old lady who fought Alex the Lion in Grand Central Station, inexplicably returning to very diminished returns). As with the first film, the penguins steal the show from the displaced quartet of New York City zoo animals, but Alex the lion (Ben Stiller), Marty the zebra (Chris Rock), Gloria the hippo (Jada Pinkett Smith), and Melman the giraffe (David Schwimmer) are all still fairly likable and well-played by their name voices as they crash land onto the African mainland and meet Alex's long-lost parents (Sherri Shepherd and the late Bernie Mac). That said, the pleasant passability of this retread is a comedown after DreamWorks Animation served up a very creative and inspired surprise in Kung Fu Panda this past summer.
Role Models (R)

BUY THE: Poster! | DVD! | Blu-ray!
Although a number of its stars (Paul Rudd, Jane Lynch, the ubiquitous Elizabeth Banks, and Christopher Mintz-Plasse, better known as McLovin) have done memorable work in Judd Apatow productions, this is not, as all appearances suggest, a product of that comedy factory--a fact reinforced by a brisk, very non-Apatow run time of 95 or so minutes. It's also reinforced by it's lack of concern, beyond the most cursory, for character and relationships; dumb fun and laughs are the main goal here as two non-so-nurturing energy drink salesmen (Rudd and Seann William Scott) are forced into a Big Brothers-esque mentoring program. There are more than a reasonable share of laughs to be had here, and if some gags are a bit run into the ground (a foul-mouthed kid; a nerdy kid's obsession with fantasy role playing), they are redeemed by the actors--in particular Rudd (who also co-wrote, with Ken Marino, Timothy Dowling, and director David Wain), a longtime underappreciated utility player who once again knocks it out on this all-too-rare outing as a lead. Scott makes a good foil toiling in his well-trodden comfort zone as a horndog, but Rudd is the clear standout, and one hopes he gets more showcase vehicles more often down the road.
Soul Men (R)

BUY THE: Poster! | DVD! | Blu-ray! | Soundtrack!
Watching Soul Men makes the sudden, tragic loss of Bernie Mac sting anew, as it not only reminds of what a vibrant talent he was, but also makes one wonder what other projects this could have propelled him onto. It's a shame that this had to end up being a swan song rather than the first of what would hopefully have been a long line of teamings with Samuel L. Jackson, who here plays his fellow former back-up guy to a recently passed soul music icon (a briefly seen John Legend). The premise is thin--the long-estranged duo go on an eventful cross-country road trip for a tribute concert, rediscovering their friendship and themselves along the way, etc.--but Jackson and Mac are such an electric, well-matched pair that they make even the more contrived diversions and overly silly gags in Malcolm D. Lee's film worth the trip. (After all, are there two other actors who are able to utter the word "motherfucker" with such forceful comic authority? I think not.) It goes without saying that Mac can generate the laughs, but as he did in films such as Pride, he can sell the emotional beats as well, and surprisingly he shoulders most of the emotional load here and more than carries off the task. It would have been great to see him further develop and reunite with Jackson down the road, but at least his final film is one that does a good job of showcasing his live wire talents (this being a hard-R comedy, so he and Jackson are free to let those MF's fly fast and furious). Sharon Leal doesn't have a whole lot to work with here as the daughter of a shared, lost love, but she is, as usual, stunning and lends some knockout vocals; the also recently passed Isaac Hayes appears as himself, and there is even more poignancy to see him here clearly not looking in the greatest of shape. But it is fitting that he and Mac would make their final big screen appearances in a likable film that celebrates the incomparable, unmistakable legacies of veteran soul men, as their collective works--and souls--will undoubtedly continue to resonate.
Subscribe to The Movie Report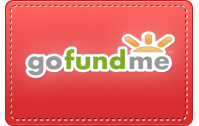 ---
The Movie Report Archive/© Michael Dequina
All images and multimedia files are copyright their respective copyright holders and no rights are given or implied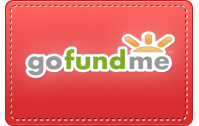 Please keep The Movie Report/
Mr. Brown's Movie Site alive
by generously submitting a PayPal donation.
Click here to buy movie posters!