#560 - 561
July 2, 2008 - July 18, 2008
all movies are graded out of four stars (
)
...to The Movie Report, the free e-mail newsletter companion to Mr. Brown's Movie Site:
(Note: If you are a current subscriber and wish to update your mailing address, e-mail me your new information.)
M O V I E S
In Brief
The Dark Knight (PG-13)

BUY THE: Poster! | DVD! | Blu-ray! | UMD! | Soundtrack (1)! | Soundtrack (2)! | Movie Book (1)! | Movie Book (2)!
Let's first address the elephant in the room: Heath Ledger is very effective and erases any early pre-death skepticism (in fairly limited screen time, it must be noted) as the Joker, but let's not go overboard in posthumous reactionary hype. Creepily effective as he is embodying the mad, murderous psychopath, the true standout performance isof Aaron Eckhart, who is pretty damn terrific as Gotham City District Attorney Harvey Dent, and whose role and carefully shaded performance pretty much carries most of the heavy weight of this Batman Begins sequel's primary themes of heroism, villainy, and the ever-shifting and -blurring line in between--and so it's sad, if understandable, that he's certainly doomed to be underappreciated in the shadow of Heath hysteria. However, that all said, it's almost pointless to name a standout as everyone in the cast is spot on, from Christian Bale (picking up where he left off as the best silver screen Batman/Bruce Wayne), Michael Caine (as trusty butler/caretaker Alfred Pennyworth), Morgan Freeman (as the Bat's gadget man, Lucius Fox), and Gary Oldman (as Gotham police lieutentant James Gordon) to Ledger and Eckhart to Maggie Gyllenhaal, taking over fairly seamlesly from Katie Holmes as Bruce's childhood friend/former flame Rachel Dawes, now involved with Dent.

But the work by the actors is just one reflection of the work done by the real star, director Christopher Nolan. His script with brother Jonathan is ingeniously written as a gritty urban crime drama that just happens to have a costumed vigilante figure into it, a most appropriate, rather no-brainer choice as this film continues to trace Batman, Dent, and the Gotham police department's ongoing war against both organized crime and more random, more dangerous, more seemingly un organized criminals like the Joker--and the effective use of a lot of practical locations (as opposed to the soundstage fantasias of the Tim Burton or Joel Schumacher Bat-films) reinforces the unsettling real-world authenticity. This will probably try some viewers' patience as the first act (of a lengthy 2.5 hour-plus run time) is pretty talky, but Ledger's malevolently manic work provides disturbing levity, and the less action-oriented passages intelligently ground and set up the framework for all the explosive stuff that comes later--though there is actually no big bang of a climactic finale as there was in Batman Begins. That last point reinforces just how much this film is more of a dramatic piece than what most expect from something starring a costumed (anti-)hero--but thank Warner Bros. for letting Nolan make such a smart, thrilling, emotionally involving, just terrifically well rounded and fully realized entertainment that challenges and elevates notions of what a so-called "summer blockbuster" can do.
Mamma Mia! (PG-13)

BUY THE: Poster! | DVD! | Blu-ray! | Soundtrack! | London Cast Album! | Sheet Music!
At the risk of losing whatever cool points I have (as if I had any to begin with), I am an ABBA fan, and I have seen and quite enjoyed the stage production of Mamma Mia!--but I would never call the live show a great piece of work. Part of the joke of the show is how it has to stretch and twist to accommodate as many ABBA songs as possible, even when the story, thin as it is, can barely connect to a song; also, the distribution of songs between the characters is completely unbalanced, with the lead character of Donna (Meryl Streep in the film) singing maybe 70% of the songs, 20% to her daughter Sophie (Amanda Seyfried in the film--which should be a big springboard to a bright future for her), and 10% to everyone else.

That all said, the reason why the show is such a great night out at the theatre--and why, for the most part, the film (helmed by the stage production's director, Phyllida Lloyd) is a breezy, if beyond featherweight, blast--is the sheer exuberance of the cast and the enduring, infectious ABBA pop hooks. With this frothy confection being as unabashedly stupid, check-your-brain-at-the-door light, it would be easy to underrate the deceptively effortless master acting class that Streep puts on here as the mother of a bride-to-be whose life is upended when her daughter's three possible dads (Pierce Brosnan, Colin Firth, Stellan Skarsgård) re-enter the picture. Streep's rather spectacular performance is best exemplified by one incredible three-scene stretch late in the picture: the quietly touching mother-daughter tribute "Slipping Through My Fingers"; a church scene that is a clinic in precise comic timing of line readings and carefully calibrated facial expressions; and, in between those two, a devastating take on my all-time favorite ABBA song, the epic heartbreak anthem "The Winner Takes It All." The gamut of raw emotions Streep evokes in the latter left the usually jaded media screening audience in hear-a-pin-drop silence.

But this is a light comedy, and while it may never be drop-dead funny, the breakneck pace and energy leaves a smile, and even the film's hugest misstep--the casting of the vocally impaired (to put it mildly) Brosnan as the focal possible dad; where in the hell is Kevin Kline when you need him?--feels in line with the knowingly cheesy vibe here, not to mention gives the film its biggest laughs (however unintentionally... or is it?). No, this is not what anyone would call a great film nor filmmaking, but it's agreeable and goofy fun sold by an eager and energetic cast (which also includes Dominic Cooper as Sophie's fiancé and Julie Walters and Christine Baranski as Donna's pals), and while The Dark Knight is most definitely the first and best choice to see this week, all that dark, brooding drama would welcome the frothy piņa colada of ABBA as a chaser.
Subscribe to The Movie Report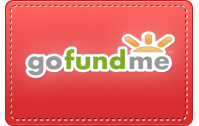 M O V I E S
In Brief
Subscribe to The Movie Report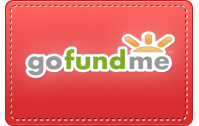 ---
The Movie Report Archive/© Michael Dequina
All images and multimedia files are copyright their respective copyright holders and no rights are given or implied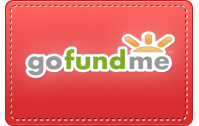 Please keep The Movie Report/
Mr. Brown's Movie Site alive
by generously submitting a PayPal donation.
Click here to buy movie posters!