#554 - 555
April 11, 2008 - April 25, 2008
all movies are graded out of four stars (
)
...to The Movie Report, the free e-mail newsletter companion to Mr. Brown's Movie Site:
(Note: If you are a current subscriber and wish to update your mailing address, e-mail me your new information.)
M O V I E S
In Brief
Four Minutes (Vier Minuten)

BUY THE: Poster! | DVD!
An old, strict piano instructor (Monica Bleibtreu) at a women's prison takes under her wing a young, volatile, and brilliantly gifted new student (Hannah Herzsprung). It's not the most original premise, and the general arc is fairly predictable as these two very different women overcome rocky initial impressions and achieve an unlikely bond. Credit goes, then, to writer-director Chris Kraus and his remarkable leads for making any such complaints about the story's familiar nature moot. Most admirable is how neither woman is sanctified in any way; while they both display relatable vulnerability, their harsher sides (the instructor's emotional chilliness and casual racism; the convict's violent temper) are not softpedaled in either Kraus's script and direction or Bleibtreu and Herzsprung's terrific performances, thus the film's climax--which itself simultaneously follows formula yet unfolds in an unexpected manner--all the more powerful and cathartic.
Subscribe to The Movie Report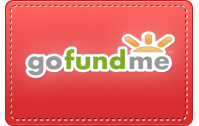 M O V I E S
In Brief
Nim's Island (PG)

BUY THE: Poster! | DVD! | Blu-ray! | Soundtrack! | Novel! | Book on CD!
Jodie Foster goes uncharacteristically light for this family adventure based on Wendy Orr's book, and she is a game sport milking all the potential laughs out of the role of an agoraphobic, germaphobic adventure writer. Unfortunately, the material isn't up to her level nor that the film's lead, Abigail Breslin, who again proves to be an effortlessly warm screen presence as a young girl on a remote island who enlists the author's unlikely help when her scientist father (Gerard Butler) literally gets lost at sea. Butler doesn't get a whole lot to do aside from making a rather feeble attempt at hiding his Scottish accent while Breslin is called to hold together disparate elements such as flatulent sea lions, high seas rescue attempts, and a Home Alone-esque digression where she drives out tourists from her island home--a task that proves to be impossible even with her natural skill.
Subscribe to The Movie Report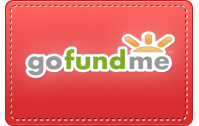 ---
The Movie Report Archive/© Michael Dequina
All images and multimedia files are copyright their respective copyright holders and no rights are given or implied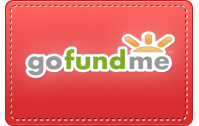 Please keep The Movie Report/
Mr. Brown's Movie Site alive
by generously submitting a PayPal donation.