#552 - 553
March 14, 2008 - March 28, 2008
all movies are graded out of four stars (
)
...to The Movie Report, the free e-mail newsletter companion to Mr. Brown's Movie Site:
(Note: If you are a current subscriber and wish to update your mailing address, e-mail me your new information.)
M O V I E S
The No. 1 Ladies' Detective Agency

BUY THE: Poster! | DVD! | Novel! | Novel Set!
Sometime during the production of the late Anthony Minghella's adaptation of Alexander McCall Smith's bestselling novel The No. 1 Ladies' Detective Agency, the decision was made for the film to forego theatres and serve as a pilot for a possible television series, which has since been greenlit. While the ingredients for a solid series are definitely in place, these are also the makings for a far more precious commodity--that of a fresh, flavorful feature film, and it's a bit of a shame that such a gorgeously mounted and lovingly crafted entertainment will not be seeing play on the only screen that could ever do it full justice: the big one.

And, indeed, protagonist Precious Ramotswe is a larger-than-life character that deserves a grand presentation. Terrifically brought to life by Jill Scott (who further confirms, after her revelatory work in Why Did I Get Married?, that she is truly the real deal as an actress), the novice sleuth at the forefront of the titular agency in Botswana, she is true rarity in cinema: smart, resourceful, vulnerable, relatable, and most comfortable in her own skin. All of her observational and deductive skills and natural intuition are tested by her first three cases: a father who may be an impostor; a possibly philandering husband; and, most notably, a child abduction, which dredges up some dark memories for Mma Ramotswe.

If this sounds episodic in nature, it is (and possibly led to the decision to relegate this to series television), but Minghella and (in another bit of big-screen-ready pedigree) co-screenwriter Richard Curtis keep the flow between the concurrent threads smooth through the force of personality, not only that of Mma Ramotswe, but her comically uptight secretary Grace Makutsi (Anika Noni Rose, a scene-stealing hoot), friendly hairdresser BK (Desmond Dube), mechanic JLB (Lucian Msamati)--in short, her town of Gaborone and the whole of Botswana. The country's vibrant colors and life are affectionately captured by director of photography Seamus McGarvey (whose stunning cinematography alone makes the film worthy of a cinema release), with the work of production designer Johnny Breedt and art director Vivienne Gray further giving the place and community a character and pulse of its own: warm and inviting, often funny and friendly, but also not without real danger lurking on the fringes and beneath the surface. It's a tricky balance, but Minghella pulls it off without a hitch, and it's unthinkable he would have done so without the gifted Scott. Charismatic and effortlessly, irresistibly likable, Scott is more than up to whatever challenge comes Mma Ramotswe's way, whether verbally sparring with Mma Makutsi, using her feminine wiles to ensnare an adulterer, or--in one particularly memorable dramatic moment--confronting a crime heavyweight played, in a chilling cameo, by Idris Elba.

With all of this talent coming together for a film that stands apart from even the arthouse norm, it's disappointing that The No. 1 Ladies' Detective Agency isn't allowed to be the breath of fresh air at the cinemas that it was so clearly meant to be, not to mention the film would have served as a nice theatrical send-off for the late, great Minghella. He had been equated with such dour and stodgy awards bait projects the last decade (reaching his nadir with his last film, the self-important bore Breaking and Entering), it would have been nice to see him go out on the big screen by showing a more playful, colorful side while still sacrificing his touch for gravitas. This could very well have marked a new, reinvigorated filmmaking direction for the Oscar winner; but as the finale of his career, he has left behind the very promising beginning of a series that is surely poised to be a most welcome and distinctive offering on television.
In Brief
Drillbit Taylor (PG-13)

BUY THE: Poster! | DVD! | Blu-ray!
The Judd Apatow factory is likely to have its second consecutive commercial underachiever with this silly tale of a homeless army deserter hired by teen outcasts as their bodyguard against a bully. Owen Wilson, as always, can be depended on to deliver a good line reading or two, and producer/co-writer Seth Rogen has found another uncanny younger equivalent as he did in Superbad (here, Troy Gentile), but this is all too kiddie for Apatow's older fan base and a bit too rough and violent to be an all-ages, family-friendly film. Leslie Mann is criminally wasted here as the love interest, all the more disappointing coming after her knockout turn in Knocked Up.
Run Fatboy Run (PG-13)

BUY THE: Poster! | DVD! | Blu-ray! | Soundtrack!
Simon Pegg rocks, but there's only so much he can do with a project that isn't completely his; unlike Shaun of the Dead and Hot Fuzz, he only has a rewrite credit here, and it's David Schwimmer in the director's chair, not Edgar Wright. Even so, he gives his all as a loser who runs a marathon to impress his ex and their son. Pegg and Thandie Newton (as the former flame) are cute together, and he again he proves to be a solid actor on top of a great comic, but it's far from the gut-busting brilliance of his other, self-made starring vehicles.
Stop-Loss (R)

BUY THE: Poster! | DVD! | Blu-ray! | Soundtrack!
The latest from the factory of Iraq-themed insta-flops looks at the younger generation of military as MTV-ready stars Ryan Phillippe and Channing Tatum play young vets whose return home gets abruptly cut short when they are ordered back. It isn't the dramatic nightmare it may sound like, thanks to director Kimberly Peirce, who does build to a reasonably effective conclusion after some occasionally rocky dramatic contrivances. Her sincerity and smarts cannot quite defuse the overall didactic nature of the piece, but she does coax unexpectedly decent work from her stars, particularly Phillippe (once one gets used to his initially distracting attempt at a Texas accent, that is).
21 (PG-13)

BUY THE: Poster! | DVD! | Blu-ray! | Soundtrack! | Score CD! | Book! | Book on CD!
The most unlikely screen supercouple of Kevin Spacey and Kate Bosworth teams for a third time in Robert Luketic's first departure from his fluffy comedy niche. Not that the fact-based story of MIT whiz kids, led by a greedy professor, winning thousands upon thousands of dollars at the Vegas blackjack tables through card counting is exactly heavy material--and a lot of painful formula touches, such as our poor, would-be med student hero (Jim Sturgess, continuing to show the likablility--though not the glorious singing voice--that propped up the mess that was Across the Universe) abandoning his geeky science fair friends once he becomes a high roller, occasionally make the film snicker-worthy, though not intentionally. Spacey as usual oozes good slimy menace, and Laurence Fishburne looks shockingly heavy as a (yes) heavy for casino owners. It's all watchable enough if overlong, but one can't help but think there was a smarter film to be made from this premise.
Tyler Perry's Meet the Browns (PG-13)

BUY THE: Poster! | DVD! | Blu-ray! | Play DVD! | Soundtrack!
After taking some steps toward maturity and shades of grey in his last film, Why Did I Get Married?, Tyler Perry takes a step backward, retreating to broad schtick and black-and-white formula. What makes it a bit frustrating is that this could have continued the growth displayed in his last film, especially when he has the always-terrific Angela Bassett at his disposal as a struggling single mom in Chicago; as her eldest, a high school hoops phenom, the talented and charismatic Lance Gross shows there will be some dramatic life for him beyond Perry's sitcom House of Payne. But the film cuts cleanly in two sections that don't reconcile well, the gritty realism of the Chicago sections and the typical broad comedy in Georgia, where Bassett visits some wacky relations. As one of said family members, David Mann brings his popular recurring stage character Mr. Brown to the screen, and while he is funny, someone needed to tell Perry to dial him down for the screen and not play to the cheap seats. Saddled with unfortunate hair and a misguided soul patch, Rick Fox does what he can in the familiar Designated Ideal Man role that shows up in all of Perry's work; and, yes, there's a hissably despicable bad guy in Bassett's ex/Gross's father. Tonal shifts are par for the course in the gospel play genre, but with said tones cutting cleanly between the two locations, it feels like two films fighting to share the same run time--to say nothing of the utter randomness of Perry's cameo as Madea, which feels shoehorned in to give the film an added marketing hook (and to serve as an embedded trailer for the upcoming film version of Madea Goes to Jail).
Subscribe to The Movie Report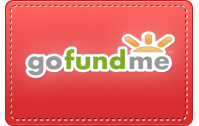 M O V I E S
Subscribe to The Movie Report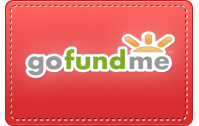 ---
The Movie Report Archive/© Michael Dequina
All images and multimedia files are copyright their respective copyright holders and no rights are given or implied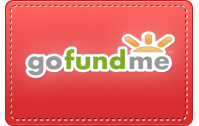 Please keep The Movie Report/
Mr. Brown's Movie Site alive
by generously submitting a PayPal donation.