#542 - 543
October 12, 2007 - October 26, 2007
all movies are graded out of four stars (
)
We are a participant in the Amazon Services LLC Associates Program, an affiliate advertising program designed to provide a means for us to earn fees by linking to Amazon.com and affiliated sites.
M O V I E S
Gone Baby Gone (R)

BUY on Amazon: Poster! | DVD! | Blu-ray! | Soundtrack! | Novel! | Book on Tape! | Book on CD!
Gone Baby Gone marks the feature directing debut of Ben Affleck, yet for the big filmmaking splash of a well-known actor--and Oscar-winning screenwriter, to boot--Miramax has not pushed his name in the marketing campaign. Upon watching the film, the decision doesn't feel quite so curious, for with this smart and challenging adaptation of Dennis Lehane's novel, it's best to let the work speak for itself on its own terms.

From frame one and the delivery of the first voice-over lines, Affleck shows his skill by quickly and adeptly establishing a unique sense of place and atmosphere. Everything in this view of Boston feels lived-in, from the homes to the clothing, but not in the run-down sense but just that, lived-in, and hence comfortable--an authentic working class milieu that isn't seen much at all in film. That sense of comfort also comes through in the relationship between the two lead characters Patrick Kenzie (Casey Affleck) and Angie Gennaro (Michelle Monaghan). Partners as private investigators and in life, the latter fact is efficiently communicated through the simple gesture of him putting his arm around her in their first scene, with none of the strained and lazy expository dialogue. The chemistry between the two actors really helps sell that as theirs is a nice, natural, understated rapport, again reflecting the idea of comfort; one can sense the two been together for a while and are comfortable with each other in business and personally.

Such a solid relationship is, of course, built to to be tested, and Patrick and Angie are faced with a professional challenge when they're hired to investigate the disappearance of four-year-old Amanda McCready (Madeline O'Brien) by the child's aunt (Amy Madigan) and uncle (Titus Welliver). Such a high-profile case, with its constant media glare and additional investigative obstacles such as the not-always-cooperative police already on the case and the neglectful lifestyle of the girl's mother Helene (Amy Ryan), proves to be a task that the fairly unseasoned pair may not be completely equipped to handle--particularly Patrick, for whom the case becomes some sort of personal mission beyond simply doing his job. In fact, the title may not so much reflect young Amanda than Patrick, who becomes more and more lost in the case--not so much in the mere search for a solution, but as a means of proving his own adequacy at his chosen line of work, and perhaps most importantly as a way to validate his own strictly held sense of right and wrong.

Despite the plot hook, Gone Baby Gone is more of a character and moral study than a standard thriller, and as such the film is rather talky and patient. This is not to say that the mystery is not involving; there are some great moments of tension, such as a couple of chilling nighttime set pieces. But patience is rewarded in the end not so much in the resolution of the mystery plot or any more conventional narrative satisfactions; perhaps the pace is detrimental in slam-bang terms, but it pays off in terms of developing the more pressing, headier, general concern of Patrick's psychology and the many forces and conflicting ideologies in this way--which, as director Affleck and co-scripter Aaron Stockard are careful to paint, are just as valid, if not more so, than those of our hero.

What makes the resulting, complex questions play out so well and make them so thought-provoking are the actors. Solid turns from reliable veterans such as Morgan Freeman (as an esteemed police captain) and Ed Harris (as a relentless detective) are expected and indeed delivered, but the fresher faces are the ones given the bigger chance to shine, and they make the most of the opportunity. Monaghan continues her steady rise with this fairly small but strong part, shouldering a key emotional monologue with kick-in-gut emotional precision. Between this and his rather spectacular work in The Assassination of Jesse James by the Coward Robert Ford, Casey Affleck is having quite the revelatory season; as in the other film, he excels with a character who is constantly underestimated but finds the steely reserves he himself didn't know were there--in so doing showing how powerful and dangerous he can be. As excellent as the whole ensemble is, one performer stands out from the rest, and that is Ryan; Helene could have easily been a trashy cliché, and while Ryan doesn't shy away from her more repellent sides, she believably plays these all too human qualities in a way that will most certainly be recognizable to viewers in their real lives.

That overall sense of authenticity makes the Gone Baby Gone cut all the more deep plus adds greater resonance to its ultimate moral quandary: if the "right" decision is truly the "best" decision. Director Affleck doesn't offer anything approaching easy answers, leaving the film on a note of ambiguity that is all the more unsettling for how real it is--for as in life, after one makes the choice, one must then live with what the decision entails, for better or for worse.
D V D
Transformers (PG-13)
Movie:
; Disc:

BUY on Amazon: Poster! | DVD! | Blu-ray! | HD DVD! | Soundtrack! | Score CD!
Ever since Michael Bay had gone on record basically saying he couldn't care less what the devoted fans wanted and expected, thus disappeared all hope that the big-budget live action take of the classic '80s toy line and animated TV series would resemble what those in my generation all knew, loved, and grew up on. So the most anyone could have hoped for would be a decent slice of brainless summertime Bay mayhem, and in the end this movie does deliver in all the robot-on-robot action and destruction one pays a ticket for.

However, for a DVD edition of such a major technical undertaking, one would expect more than simply a loud, clear transfer of the film, and indeed the two-disc special edition release (there is also a basic single-disc edition) does offer some decent extras on top of a good presentation of the film proper. The sole extra on the first disc is a characteristically blunt commentary track by Bay, and the bulk of the supplementary material is on the second disc, with an assortment of featurettes grouped under three main headings. "Our World" has the more general overview material, from conception ("The Story Sparks"), casting ("Human Allies"), actor bootcamp and stunts ("I Fight Giant Robots"), and locations ("Battleground"). The segments under the "Their War" heading focuses on the robots, touching on the previous incarnations of Transformers and adapting the designs and characters for film in "Rise of the Robots" then going into detail on various vehicle and robot designs and effects in "Autobots Roll Out," "Decepticons Strike," and "Inside the AllSpark." The final section, "More Than Meets the Eye," is basically a catch-all for items that didn't fit anywhere else: an in-depth look at the desert attack sequence; a look at concept art; and the film's theatrical trailers. Curiously missing from the entire set are any deleted scenes or outtakes--fodder for a super-deluxe DVD in the future, perhaps?

Specifications: 2.35:1 anamorphic widescreen; English, French, and Spanish 5.1 Surround; English, French, and Spanish subtitles; English closed captioning. (DreamWorks Home Entertainment)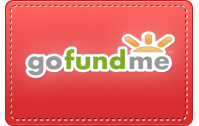 M O V I E S
Why Did I Get Married? (PG-13)

BUY on Amazon: Poster! | DVD! | Play DVD! | Soundtrack!
Ignore the "Tyler Perry's" possessory attached to the title on the advertising or that the writer/director/co-star is one of the more prominently featured faces in the campaign--Why Did I Get Married?, while based on one of Perry's popular stage productions, displays a heretofore unseen sense of realism and maturity that marks a major step forward for the multimedia hyphenate-mogul. While delivering the mix of laughs, tears, and spirituality his ever-loyal fanbase has come to expect from him on stage and on screen, this ensemble look at four marriages has universal heart and soul that would speak to a much wider audience.

This is not to say that certain elements of the film are what one would call "typical" Perry, particularly in the thread involving the very unhappily married Mike (Richard T. Jones) and Sheila (Jill Scott). This story of a woman trapped in a very dysfunctional relationship more than recalls similar plotlines in Diary of a Mad Black Woman and Madea's Family Reunion, and it is in this plot thread that Perry's penchant for broadly-drawn, gospel play strokes not surprisingly comes through. In fact, the callous Mike is so relentless in his verbal abuse of Sheila and her less-than-model figure that one cannot help but repeatedly ask the title question in regards to him; not helping matters is that Perry fails to include even a single throwaway line offering the barest minimal explanation as to how he got involved with her (let alone married her) in the first place. But bringing the more hyperbolic notes down to earth are the actors, in particularly the radiant and irresistible Scott; heartbreaking and completely effortless in vacillating from the character's heartache and the more playful and confident side that emerges with the entrance of the upstanding Troy (Lamman Rucker), Scott shows that she has future in film to match her existing music success. Even in more thankless parts, the actors are able to bring more to the material. The role of Mike is the most one-note in the entire film, but Jones runs with that note to maximum intended effect, plus he is able to sell the turns the character takes in the late going, however expected and contrived they may be; on the flip side, Rucker makes the designated Perry "ideal man" more real and less archetype. As Trina, the woman who finally sets into motion the clean break between Sheila and Mike, Denise Boutté has the least work with in the whole ensemble, but her striking presence makes up for what's missing on the page.

Trina remaining a gorgeous cipher works for grand design, for what she represents--as opposed to who or what exactly she actually may be--is what causes Mike and Sheila's other married friends to question their own unions after she crashes the four couples' annual get-together/retreat. With his more characteristic black-and-white concerns addressed in the Mike/Sheila storyline, Perry is free to explore more varied and true-to-life shades of grey with the three other relationships. He kind of plays with his own offscreen image as a moralist by casting himself as physician Terry, a straight-laced type married to workaholic career woman Dianne (Sharon Leal); while she is rather selfishly driven--the extent to which is revealed as the film goes on--her motivations remain understandable, not to mention Terry makes decisions that are not so much righteous than self-righteous. At the center of the cluster of stormy relationships are psychologist Patricia (Janet Jackson) and Gavin (Malik Yoba), but their outward veneer of stability proves to be less for outsiders' benefit than their own, as Patricia's need for control and order has led to icy repression. Lest the proceedings seem too heavy, there is the live wire pairing of brash, boozy Angela (Tasha Smith) and the philandering Marcus (Michael Jai White), a raucous pair so imperfect that they only make a perfect kind of sense together.

Given the outspoken nature of her character, it's no surprise that Smith gets all the best lines, and while she drops her zingers with precision timing, she handily walks away with the film by also making Angela's sincere side believable, particularly her genuine concern for her friends, children, and (ultimately) husband. That Smith is far and away the scene- and movie-stealer in no way discounts the others' efforts. White more than holds his own against the sparkling Smith, displaying a winning comic knack he too rarely gets the opportunity to display (which he really hasn't since the little-seen 1998 indie effort Thick as Thieves). Even at Dianne's most unpleasant, Leal keeps her relatable and likable, reminding of the tightrope that Eva Longoria walks weekly as a similarly vain character on Desperate Housewives (an apropos analogy, as this movie's dramedy soap take on marriage more than reminds that series--not to give to give Perry any ideas for future projects). Jackson is cannily cast, her natural reserve a good fit for a refined, repressed character, and she pulls through in her big dramatic moments; much like how Gavin is the rock in his marriage, Yoba provides a nice steadying force for the film with his understated turn. Perry may not match the gravitas others can bring to their parts, but he does prove there's more to his ability than donning drag and/or old age makeup.

Perry has been such a target for critics that it would be naïve to think that the obvious progress he makes with Why Did I Get Married? will win over his many vocal detractors, even in part. But what this film should be able to do is win over a new, expanded audience previously unfamiliar with any of his work on stage, screen, television, or the page. Perry's ultimate message here (and there is one, it being a Perry film, after all) is not exactly new--any relationship that is worth salvaging (an important distinction) requires a constant give and take for the good of the union and not the individual, and the first step is simple openness and honesty, to each other and to oneself--but he places it in an entertaining, well-performed package that hence makes it connect all more strongly to the masses at large.
In Brief
The Darjeeling Limited (R)

BUY on Amazon: Poster! | DVD! | Soundtrack!
Wes Anderson's latest has all the hallmarks of his work, from the symmetrical framing to the quirky, bold-colored production and costume design and dry humor. This time, however, it feels a little more slight and trite than usual as estranged brothers Owen Wilson, Adrien Brody, and Jason Schwartzman reunite for a "spiritual journey" by train in India. It's all goes down pleasantly enough, but after the denser characterizations and plotting of Anderson's more recent films, his now-overly familiar tone and style feels all the more twee when paired with a thin story. The lead trio all deliver decent if not exactly revelatory work, and the wasting of the great Irrfan Khan in a fleeting, wordless part is reflective of how Anderson largely squanders the vibrant Indian setting.
Elizabeth: The Golden Age (PG-13)

BUY on Amazon: Poster! | DVD Set! | DVD! | Blu-ray! | Soundtrack!
On paper, sequelizing the 1998 Best Picture contender Elizabeth seems like a strange idea, but considering Shekhar Kapur's historical costume drama was less Masterpiece Theatre and more The Godfather, it proves to be a far from curious proposition in execution. Kapur is back, as is star Cate Blanchett as the legendary English monarch, and once again they respectively bring a fast-paced, easily accessible style and emotional intensity to the normally stodgy genre. Arguments that this film suffers from the normal sequel malady of overblown bombast are not entirely off-base; indeed, Kapur pumps up the flamboyant pageantry and cranks up the grandiose music score (by Craig Armstrong and Bollywood maestro A.R. Rahman) to shore up dramatic deficiencies in screenwriters William Nicholson and Michael Hirst's take on this section of Elizabeth's reign, in which she must thwart interconnected conspiracy schemes by the king (Jordi Mollà) of Spain and her imprisoned cousin Mary Stuart (Samantha Morton). But lending credence to Kapur's operatics is emotional reality of Cate the Great, who once again imbues the Queen with her captivating mix of steely strength, regal dignity, take-no-crap toughness, and intimate vulnerability. That latter quality makes the driving character conflict--that between her sense of duty to her country and her long-neglected sense of womanhood, which is awakened by her attraction to the dashing explorer Walter Raleigh (Clive Owen, who smolders with Blanchett)--all the more riveting and wrenching, and hence rendering the question of historical accuracy rather moot.
Feel the Noise (PG-13)

BUY on Amazon: Poster! | DVD! | UMD! | Soundtrack!
More like Feel the Pain. Just when you thought it impossible for music star Omarion to get stuck in a worse film vehicle than You Got Served (which at least had some crazily creative dance sequences), he does this astonishingly lazy cash-in on the popularity of reggaetón music. Like any movie made to quickly capitalize on a current craze, this features the clunky dialogue explaining what said craze entails (for the unitiated, a mix of hip-hop with Latin sounds and a dash of reggae beats, lyrics in Spanish language) and saying just how friggin' cool it is--I shit you not, the film actually features the straight-faced line "Reggaetón is where it's at!" (The line is delivered in Spanish, but having to read it on a subtitle makes it all the more ridiculous.) The story is an autopilot variation on the tired "kids with showbiz dreams" cliché. After he narrowly escapes a shooting in his native New York, an up-and-coming rapper (Omarion) is sent to live with his estranged father (Giancarlo Esposito) in Puerto Rico, where he and his aspiring music producer half-brother (talented Raising Victor Vargas star Victor Rasuk, who seriously needs to get another decent role soon) cook up a reggaetón-flavored demo that, thanks to Omarion's aspiring dancer girlfriend (Zulay Henao), catches the attention of a big-time (and, of course, white) record exec (James McCaffrey). This leads exactly where one would expect, with the exec ultimately revealing impure intentions with the impossibly clueless Henao, and of course the typical high-horse conflicts with the label about artistic integrity, never mind the the Omarion and Rasuk characters only cut one demo track that is repeated ad nauseum throughout the film. Was this non-existent soundtrack due to budget limitations, Omarion's busy schedule, or just plain slapdash sloppiness? I vote for the the last one, as no one involved in the picture, in front of or behind the camera, appears to have put forth any effort whatsoever, not least of whom producer Jennifer Lopez, whose cameo walking alongside husband Marc Anthony in the film's climactic Puerto Rican Day parade sequence feels like a victory lap for successfully bilking film financiers and moviegoers out of their money.
The Game Plan (PG)

BUY on Amazon: Poster! | DVD! | Blu-ray!
Disney is making no bones about this family comedy being a product of formula--look no further than the one-sheet design, which uses not only the same color scheme but the very same typeface as the studio's hit 2005 tough-guy-matched-with-kids laugher, The Pacifier. What this variation on the recipe--here, cocky hotshot pro football player meets the 8-year-old daughter (Madison Pettis) he never knew existed--has over the last is a much warmer and comically game star in Dwayne "The Rock" Johnson, who makes his character's turn from selfish glory whore to caring parent believable. Less easier to take is the rest of the slick package; never mind that this look at pro athletes' private lives is given the impossibly squeaky clean Disneyfied treatment (for one, the daughter's in-wedlock conception is made abundantly clear from the jump)--too much of the comedy relies heavily on familiar, cutesy tropes, such as messy kitchen and bathtub mishaps as well as the girl giving his various belongings unwanted feminine flair via a Bedazzler. It's all fairly harmless, but outside of the kid and family target audience, also fairly forgettable.
The Heartbreak Kid (R)

BUY on Amazon: Poster! | DVD! | Blu-ray! | Soundtrack!
In their first film with Ben Stiller since There's Something About Mary, the Farrelly brothers are obviously striving to create something similar, marrying rom-com with vulgar gross-out jokes; the intent couldn't be more blatant with the casting as one of the female leads Malin Akerman, who recalls Cameron Diaz not only in looks but in voice. It's almost as if the Farrellys were making an unhappily-ever-after quasi-sequel to Mary, for after hastily marrying Akerman's initially appealing character, Stiller discovers her to be an annoying nightmare. Unfortunately for the Farrellys, they don't seem to realize how unsavory and annoying the Stiller character is as well, so it's hard to much care, much less root for him as he starts to woo a much mellower vacationer (Michelle Monaghan, ever the charmer despite the less than ideal circumstances) while on his honeymoon. The "romantic" aspect of this romantic comedy not completely working would not be such an issue if the film delivered the funny, and while a handful of laughs are too be had, most jokes land with a thud--particularly the gross-out gags (including what is supposed to be the big, word-of-mouth-driving showstopper), which nearly ten years after Mary now just feel played out.
Laaga Chunari Mein Daag: Journey of a Woman

BUY on Amazon: Poster! | DVD! | Soundtrack!
As in his impressive 2005 debut Parineeta (Married Woman), writer-director Pradeep Sarkar's sophomore effort tells the story of a well-meaning young woman who commits an act of great self-sacrifice for the benefit of those she loves. Here, it's Vibha (Rani Mukerji), innocent small town girl who moves to the big city of Mumbai/Bombay in pursuit of work to help support her struggling family. That, of course, is easier said than done, and it isn't long before Vibha's pure spirit is confronted by the evils and immorality that lie in wait--and her only means of survival is to not defend herself from those forces but rather embrace them for her own power. As Vibha takes on a new and highly profitable new life as high-class call girl Natasha, Vibha's family finally earns a sense of security, but in the case of the woman herself, "laaga chunari mein daag"--literally, "my veil is stained"; or "I have fallen from grace."

Watching the two halves of Laaga Chunari Mein Daag, one can't help but sense an edgier, braver film fighting to break free before intermission only for Sarkar to have things settle into a more traditional romantic Bollywood groove post-interval. This is all the more disappointing considering Sarkar depicts Vibha's descent rather effectively; the sequence where she makes her fateful decision and begins sleeping her way to the top is rather chilling, and a game Mukerji seems primed to plumb some dark depths. But all of this, including some intriguing hints at a psychological break, pretty much go out the window with the second half. Vibha's rather complex plight is also rather glossed over as if it were a common movie obstacle; when she is courted by a charming lawyer (a too-briefly seen Abhishek Bachchan), her secret could have easily been a secret engagement, a poor background, etc. given its shallow treatment. Then there is the large amount of time on Vibha's younger sister Shubha's (Konkona Sen Sharma, largely wasted) romance with a co-worker (Kunal Kapoor)--all the better to set up a typically Bollywood matrimonial climax--which then pushes Vibha to the background for long stretches. Throughout all the rote plot mechanics and rather forgettable song numbers (tellingly, the one tune to make an impression--the stark, haunting title number--is a licensed track not written expressly for the film), the actors do commendable work (it's especially nice to see the great Jaya Bachchan, playing Vibha and Shubha's mother, return to the screen for the first time since her multiple-award-winning work in 2003's Kal Ho Naa Ho), which makes it all the more aggravating that their efforts are not in service of an equally consistent film.
Lars and the Real Girl (PG-13)

BUY on Amazon: Poster! | DVD! | Soundtrack!
It sounds like the set-up for a really bad sex comedy: a quiet, withdrawn young man (Ryan Gosling) shocks his brother (Paul Schneider), sister-in-law (Emily Mortimer), and the rest of his town when his freshly-arrived girlfriend Bianca turns out to be... a life-size, anatomically correct Real Doll. But lewd gags are just about completely avoided by director Craig Gillespie (a long way from the misbegotten Mr. Woodcock) and writer Nancy Oliver, who instead tell a gently touching, if not exactly entirely new, tale about acceptance of one's self and others and breaking from the shackles of isolation. Gosling has deservedly won big buzz for his sensitive and humane portrayal of Lars, never playing him with the slightest wink and hence making his journey all the more affecting; likely to be under-recognized, though, are the terrific supporting performances by Mortimer, Schneider, and especially Patricia Clarkson as the family doctor.
Michael Clayton (R)

BUY on Amazon: Poster! | DVD! | Blu-ray! | Soundtrack! | Screenplay!
Thank goodness for bona fide stars like George Clooney who are quick to use their stature and clout to make smart pictures that may not always work nor are commercial sure things, such as this smart legal thriller. It's essentially a formulaic character study (hot shot legal fixer with corporate clients develops a conscience), but writer-director Tony Gilroy keeps the film fairly brisk and gripping as he did in his scripts for the Bourne series of films (minus the fight scenes of course). As impressive as Gilroy's debut directing efforts are, this is a film to watch for the actors. Tom Wilkinson is an amusingly grade-A ham as the colleague whose breakdown sends Clooney's title character on his way to enlightenment and possible redemption, but more in keeping with the film's generally lower key, Tilda Swinton does finely nuanced work as a major corporate legal stooge. They are in clear support, however, to the perfectly cast Clooney, giving the term "star vehicle" a good name by making his character's arc freshly riveting.
The Seeker: The Dark Is Rising (PG)

BUY on Amazon: Poster! | DVD! | Novel!
If there were ever an example of how all the visual effects in the world cannot generate general interest in and of themselves, this latest post-Lord of the Rings / Harry Potter / Chronicles of Narnia kid-friendly fantasy-adventure is it. Based (extremely loosely, from what I understand) on the second book in Susan Cooper's The Dark Is Rising series, the seeker of the film title (the subtitle is the actual title of the novel) is 14-year-old Will (Alexander Ludwig) destined to be latest in the centuries-spanning line of warriors for "The Light" to protect the world from evil forces known as... "The Dark." As the subtitle states, the Dark, led by a snarling-for-a-paycheck Christopher Eccleston, is indeed rising, and to stop the threat Will must seek out "signs"--though the way the movie goes, he doesn't so much seek them than they fall into his lap, which plays about as excitingly as it sounds. Director David L. Cunningham piles on not-too-impressive CG effects and frenetic camera work but cannot mask what is--or, rather, what isn't there: an interesting lead actor or character, inspired writing (did anyone really think a subplot about Will's older brother dropping out of college in anyway enhanced the fantasy atmosphere?), surprising twists, or any sense of excitement or magic.
Sleuth (R)

BUY on Amazon: Poster! | DVD! | Blu-ray! | Soundtrack! | Play!
Caine. Law. The one-sheet makes it clear what to expect with those names in huge letters above the title--a serious actors' master class, which is exactly what this update of the 1972 film adaptation of Anthony Shaffer's play is. This time Michael Caine tackles the role that Laurence Olivier tackled in the earlier film--crime author Andrew Wyke--while Jude Law plays the part Caine essayed in that film, Milo Tindle, the young actor who is having an affair with Wyke's wife. When Tindle arrives at Wyke's country estate to ask him to divorce his wife, so begins a twisted game to outwit or just simply one-up one other, and the two actors obviously have a blast sinking their teeth into the witty wordplay warfare of Harold Pinter's screenplay. The project's theatrical origins are always obvious (especially given some conceits that would be surprising when observing a live stage from a number of feet away but not so much in big-screen close-up), and ironically it's director Kenneth Branagh's relentless and painfully obvious attempts to keep the action visually "interesting" that makes the proceedings come off even more stagy. In this version, Wyke's estate is a cold, sleek, ultramodern, designed-within-an-inch-of-its-life space (the flimsy explanation for this is that Wyke's wife is an interior decorator) that looks and feels like a set, not to mention Branagh has Wyke frequently adjust the lighting by remote control for no apparent reason other than to provide some variety to the camera shots. If Branagh didn't try so hard for filmic flourish, his film would have been a much more effective showcase for the two terrific lead performances; as it stands, the force of the actors often feels as if it's fighting against the directorial "vision."
We Own the Night (R)

BUY on Amazon: Poster! | DVD! | Blu-ray! | UMD! | Soundtrack!
Like writer-director James Gray's previous films, this is another slow-burn crime drama, taking a pulpy, violent premise and playing it in the lowest key possible. In this reunion of Gray's The Yards stars Joaquin Phoenix and Mark Wahlberg (who both also have producing credit), Phoenix takes center stage this time, playing a club manager in the late '80s caught between his shady connections and his cop father (Robert Duvall) and brother (Wahlberg). The acting is strong (in addition to the aforementioned three, Eva Mendes delivers nice work as Phoenix's girlfriend), and there is no shortage of gritty atmosphere, but for all the competence in craft, there's no real urgency and distinctiveness to sufficiently mask that we've seen this all before--and indeed we have from Gray himself alone, whose previous two films worked the same, well-trodden vibe.
D V D
A Mighty Heart (R)
Movie:
; Disc:

BUY on Amazon: Poster! | DVD! | Blu-ray! | Soundtrack! | Book! | Book on Tape! | Book on CD!
Despite the film's (unsurprising) commercial bellyflop this summer, Angelina Jolie is certain to get a Golden Globe nomination for her portrayal of Mariane Pearl during the days her husband, fellow husband Daniel (Dan Futterman), was kidnapped, but in this case it wouldn't just be a case of the Hollywood Foreign Press Association's shameless starfucking. Given all the tabloid headlines, it's easy to forget Jolie can indeed be an effective actress, and she disappears adequately enough into the role. While Michael Winterbottom's film doesn't necessarily go anywhere we don't already know with the story of her husband Daniel Pearl, the Wall Street Journal reporter who is kidnapped while the two are in Pakistan, but it hits the required notes effectively and rather briskly--that latter quality making the film all the more involving given the inevitability of how it all turns out.

Like the film proper, the special features on the DVD are informative but bear a slight medicinal quality. Most intriguing is "Journey of Passion: The Making of A Mighty Heart," which unlike most documentaries of its kind is comprised mostly of fly-on-the-wall B-roll footage, letting the actual filmmaking largely speak for itself. The workings of the Committee to Protect Journalists is spotlighted in a featurette, and a public service announcement for the Daniel Pearl Foundation are the only two other extras.

Specifications: 2.35:1 anamorphic widescreen; English, French, and Spanish 5.1 Surround; English, French, and Spanish subtitles, English closed captioning. (Paramount Home Entertainment)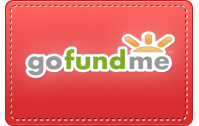 ---
We are a participant in the Amazon Services LLC Associates Program, an affiliate advertising program designed to provide a means for us to earn fees by linking to Amazon.com and affiliated sites
The Movie Report Archive/© Michael Dequina
All images and multimedia files are copyright their respective copyright holders and no rights are given or implied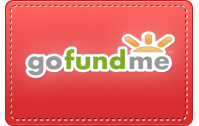 Please keep The Movie Report/
Mr. Brown's Movie Site alive
by generously submitting a PayPal donation.