Archive
September 2007
#540 - 541
September 14, 2007 - September 28, 2007
all movies are graded out of four stars (
)
...to The Movie Report, the free e-mail newsletter companion to Mr. Brown's Movie Site:
(Note: If you are a current subscriber and wish to update your mailing address, e-mail me your new information.)
M O V I E S
In Brief
Into the Wild (R)

BUY THE: Poster! | DVD! | Blu-ray! | Soundtrack! | Book! | Book on Tape! | Book on CD!
Like all of the films Sean Penn has directed, his take on Jon Krakauer's fact-based bestseller is fairly slow-going (not to mention long: just shy of two and a half hours), and it seems to be meandering to an obvious point as it follows recent college grad Chris McCandless (Emile Hirsch), a.k.a. Alexander Supertramp, on a long journey to cut himself off from family and everyone and everything else to the wilds of Alaska. The point is indeed the obvious one that can come from a story about someone intent on being completely isolated, and while the film sometimes feels a little repetitive and tedious as Hirsch passes through towns and by various colorful characters (though all the actors in these roles, particularly a very subtly powerful Hal Holbrook, do memorable work), it does have a profound cumulative effect by the end--a testament not only to Penn's control and understanding of the material, but the terrific lead turn by Hirsch, who makes a naive, selfish, and not especially likable character an empathetic, all-too-painfully real person.
The Kingdom (R)

BUY THE: Poster! | DVD! | Blu-ray! | Soundtrack!
A terrific opening title sequence that efficiently and rather chillingly delivers all the necessary political background sets the proper stage for and reflects the delicate balance achieved by this intelligent and entertaining thriller. As a team of FBI agents (Jamie Foxx, Chris Cooper, Jennifer Garner, and Jason Bateman) investigate a terrorist bombing in Saudi Arabia, director Peter Berg and writer Matthew Michael Carnahan make astute observations and comments on the war on terror general foreign policy while delivering a reasonable amount of suspense in the CSI procedural mold. All of the taut tension naturally builds to an electrifying action-packed final act, featuring a great fight that stands up against other excellent fight scenes this year (namely, in The Bourne Ultimatum and Eastern Promises). All of the well-cast actors do strong work (likely to be lost in the shuffle is the memorable work by Ashrof Barhom as the Saudi colonel who is the Americans' main liaison), but the real star is Berg, who with his fairly short list of directing credits (which also includes Very Bad Things, The Rundown, and Friday Night Lights) has proven to be one of the more reliable and versatile talents working behind the camera today.
Sydney White (PG)

BUY THE: Poster! | DVD!
Amanda Bynes has a serious comic gift. She knows how to find and sell the joke whether through a line reading or a facial expression or just smart timing, and unlike many other young actresses, she has a refreshing lack of vanity or cutesiness when going for the laugh. I look forward to when she graduates to more mature and sophisticated comedy; in the meantime, we're stuck with appreciating her talents in less-than-sturdy vehicles such as this. The film starts strong as an appealingly goofy Bynes infiltrates and wreaks havoc within the shallow sorority world, but when the movie goes into its main conceit as a college-set update of Snow White, director Joe Nussbaum loses sight of his best asset. There are some cute and clever callbacks to the original fairy tale, and through the expected messages of embracing who you are, weirdness and all, Bynes is as funny and charming as ever. Too bad those seven "dorks" (as they are in this version) get in the way.
D V D
Funny Face 50th Anniversary Edition
Disc:

BUY THE: Poster! | DVD! | VHS! | Soundtrack!
Cinéastes may find this 1957 musical confection about a photographer who turns a book store clerk into a top fashion model to ultimately be fairly formulaic and generic, but not for nothing is it now receiving an anniversary edition, and the reason can be summed up in two words: Audrey Hepburn. Beyond cementing her reputation as one of the greatest stars ever to grace the screen, Stanley Donen's Paris-set charmer firmly established Hepburn as a fashion icon for the ages, and not surprisingly this edition's supplements largely zero in on that aspect of the film. The featurette "The Fashion Designer and His Muse" explores Hepburn's legendary, lifelong on- and off-screen collaboration with designer Hubert de Givenchy; "Parisian Dreams" covers the spectacular locations captured in the film. Given how these featurettes, as well as a photo gallery, really push the fashionable angle of the film, it's disappointing that there weren't a commentary exploring that rather enduring angle of the film; alas, the slim selection of supplements is rounded out by a recycled, circa 2001 "Paramount in the '50s" featurette. While this segment does offer a fairly informative overview of what was a landmark period in the studio's history, it doesn't dig deep enough to hide the fact that it is basically, in the end, an extended commercial for Paramount catalog titles on video and DVD.

Specifications: 1.85:1 anamorphic widescreen; English 5.1 Surround; English, French, Spanish, and Portuguese mono; English, French, Spanish, and Portuguese subtitles; English closed captioning. (Paramount Home Entertainment)
The Jungle Book 40th Anniversary Platinum Edition (G)
Disc:

BUY THE: Poster! | DVD! | VHS! | Soundtrack! | Movie Book! | Novel! | Book on Tape! | Book on CD!
Call me a blasphemer, but Walt Disney's 1967 adaptation of Rudyard Kipling's stories--the last animated feature in which Uncle Walt had a direct hand--never quite did the job for me. While the film boasts two timeless Disney tunes in "I Wanna Be Like You" and, of course, "The Bare Necessities," not to mention there is all sorts of terrific art and animation on display, it could never quite hide the threadbare premise--jungle animals lead their young human friend Mowgli to the "man village" for his protection--to a sufficient degree for my taste.

Ironically, though hardly surprisingly, the amount of supplementary content on Walt Disney Home Entertainment's 2-disc 40th Anniversary Platinum Edition DVD is in inverse proportion to the film's story. On the first disc is a very informative commentary with Bruce Reitherman, who voiced Mowgli and is the son of the film's director, Wolfgang Reitherman; veteran Disney animator Andreas Deja; and one half of the film's primarily songwriting team, Richard Sherman. Their thoughts are augmented by archival audio clips from the likes of the elder Reitherman and writer Larry Clemmons, which proves to be rather superfluous considering the lead trio are especially well-versed about the film and the animation process (the younger Reitherman's childhood involvement in the film seems to have groomed him to be a bit of a bit of an animation expert in his adulthood), and having Sherman be alongside a piano so he could make his musical points all the more clearly is icing on the cake.

A couple of other supplements are also offered on the first disc. The more substantial of these two is a look at the deleted character of Rocky the Rhino, who is seen in some storyboards that lead up to the "That's What Friends Are For" number; the most useless is the traditional and always-irritating music video by a "hot" young act covering a Disney classic. In this case it's the Jonas Brothers taking on "I Wanna Be Like You" and failing miserably. What doesn't fail, as usual, is the by-now expected treasure trove of goodies to be found on the second disc of the set. "Man Village" is the umbrella title for the over an hour's worth of documentary material covering the film's journey from Kipling's book to screen, from the myriad digressions from Kipling's text (in the "Disney's Kipling" featurette) to how the film has gone on to inspire the current generation of animation filmmakers, such as Deja and Brad Bird (in the "Lure of The Jungle Book" featurette). As usual, there is a large art gallery section of character designs, storyboards, and various other production photos. "Jungle Fun" is the name of the section designed for the kiddies, housing the games (here, "Baloo's Virtual Swingin' Jungle Cruise, which is really four games in one) and the standard educational DisneyPedia segment, which here covers the various forms of wildlife that populate the cast of the film.

Specifications: 1.75:1 anamorphic widescreen; English, French, and Spanish 5.1 Surround; English Dolby mono; English subtitles, DVD-ROM features.
TV Sets
Family Ties The Second Season
Disc:

BUY THE: Poster! | DVD!
If there is an opposite of "jumping the shark," then the second year of the NBC Thursday night staple is it, as the 1983-1984 season found the series truly coming into its own as what would become one of the most beloved sitcoms of the 1980s. Formerly clean-shaven Michael Gross now had the beard that became synonymous with his character, former flower child Steven Keaton; and, most importantly, the focus of the series gravitated away from Steven and his wife Elyse (Meredith Baxter Birney) to their eldest child, money-obsessed Republican Alex (Michael J. Fox)--in fact, his name is mentioned in the synopses of no less than 13 of the 22 episodes spread across the four discs, not to mention a number of these episodes are classic Alex/Fox showcases, such as the one where Alex becomes addicted to speed. But this is not to discount the equally valuable contributions from the rest of the cast as well as guest stars such as Tom Hanks, whose famous "Uncle Ned is an alcoholic" episode is in this season.

Paramount has made up for the barebones season one release with a collection of newly produced documentary featurettes that include new interviews with the likes of series creator Gary David Goldberg, Fox, Gross, and Tina Yothers (who plays youngest Keaton daughter Jennifer). "The Making of Family Ties" covers exactly that, the conception, the casting, and ultimately the success of the show. Fox gets his due tribute from cast and crew in "Michael J. Fox: The Best Gig in the World"; and the series' other defining element--yes, Gross's beard--gets its credit in the brief segment "The Year of the Beard."

Specifications: 1.33:1 full frame; English Dolby mono; English closed captioning. (CBS DVD/Paramount Home Entertainment)
Girlfriends The Second Season
Disc:

BUY THE: Poster! | DVD!
Blame it on being on one of the smaller broadcast networks (originally UPN, now The CW), or the elephant in the room that is the mass media's cultural bias--Mara Brock Akil's ensemble comedy following four African-American women has been one of the longest-running shows currently airing on television, yet it thrives in general anonymity. Hopefully CBS/Paramount's DVD season sets will help rectify that, as it features one of the tube's strongest casts (Tracee Ellis Ross, Golden Brooks, Jill Marie Jones, Persia White, and Reggie Hayes) playing memorable characters in smartly plotted--and funny--storylines.

That fact is underscored in one of this three-disc set's behind-the-scenes featurettes, which focuses on the pivotal "Trick or Truth?" episode that resolved the long early-season arc centering on the rift between Joan (Ross) and Toni (Jones); this featurette actually runs longer than the episode proper, and it's appropriate since this episode and arc exemplify the big key to the show's success: the realistic and complex characters and relationships. Two more general featurettes, the self-explanatory "Creating the Show" and "Getting the Girls Together," give background into the creation and casting for the show. Of the titular girlfriends, only Ross and Jones are interviewed for any of these featurettes, which is disappointing, but the information and insight offered in these segments more than make up for their absence. A text-based episode guide to the season round out the special features.

Specifications: 1.33:1 full frame; English Dolby Surround; English closed captioning. (CBS DVD/Paramount Home Entertainment)
Subscribe to The Movie Report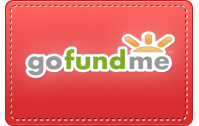 M O V I E S
In Brief
Across the Universe (PG-13)

BUY THE: Poster! | DVD! | Blu-ray! | UMD! | Soundtrack! | Sheet Music!
As a conceptual experiment, Julie Taymor's Beatles musical is undoubtedly fascinating. She begins the film in a fairly commonplace musical fashion, even echoing some other famous film tuners (I'm guessing unintentionally, as Evan Rachel Wood dribbling a basketball to perfect rhythm on "It Won't Be Long" more than recalls Zac Efron's infamous hoops number in the first High School Musical; and the "I've Just Seen a Face" scene suggests a better shot and choreographed take on the bowling alley number from... Grease 2). As the film goes on, however, the full-tilt visual invention--or, rather, wackiness--one expects from Taymor hits hard, with young army draftees literally being molded into grotesque G.I. Joe-ish action figures in "I Want You" to literal strawberry bombs being dropped in the striking "Strawberry Fields Forever" number to not one, not two, but five nurses played by Salma Hayek singing sultry back-up on "Happiness Is a Warm Gun." Wood and co-stars Jim Sturgess, Joe Anderson, Martin Luther McCoy, Dana Fuchs, and T.V. Carpio all do considerable justice to the Fab Four's classics--which are are given an added sheen by fresh new arrangements by music producers Elliot Goldenthal, T-Bone Burnett, and Teese Gohl--but they are ultimately failed by Taymor's neglect of actual story. For all the glorious voices (particularly that of Sturgess) it's difficult to really care about the fates of central star-crossed lovers Lucy (Wood) and Jude (Sturgess), much less secondary characters such as the nominal Janis Joplin and Jimi Hendrix avatars played by Fuchs and McCoy, respectively.
The Brothers Solomon (R)

BUY THE: Poster! | DVD! | Soundtrack!
Mr. Woodcock (PG-13)

BUY THE: Poster! | DVD! | Blu-ray!
Moving McAllister (PG-13)

BUY THE: Poster! | DVD!

The Brothers Solomon is, indeed, the exercise in barely-organized stupidity that it appears to be, but I can't say I didn't laugh--at least in the first ten minutes or so, as Saturday Night Live alum Will Forte's script suffers from the problem that plagues so many sketches on that show: a central joke that grows old extremely fast. But whereas an SNL skit only lasts about five minutes, one gets a tick over 90 minutes of Forte and Will Arnett as the dimwit brothers bumble their way through efforts to fulfill their comatose father's (Lee Majors, literally sleeping through the whole affair) dying wish to have a grandchild. Any amusement Arnett and Forte's collective clueless naïf act generates expires shortly after the end of the rather bizarre opening title sequence (featuring closeups of the pair flashing wide-eyed, lobotomy-patient smiles directly to the camera) as the joke of their shared idiocy is driven home ad nauseum, stranding able supporting players such as Kristen Wiig and Chi McBride (as their eventual egg donor/surrogate and her boyfriend, respectively) with little more to do than shake their head at the brothers' lack of intelligence en route to a predictable conclusion fraught with soggy sentimentality.
There's plenty more unintelligence to go around in the long-delayed Billy Bob Thornton vehicle Mr. Woodcock--a terrible, sophomoric joke of a title, which is sadly reflective of the rest of the equally unfunny proceedings. Thornton deploys his time-tested deadpan delivery for minimal returns as the titular tyrant of a gym teacher who becomes involved with the mother (Susan Sarandon, in a sad testament to the lack of quality roles for women of a certain age) of one of his former students/primary abuse targets (Seann William Scott), now a successful self-help author. The press notes reveal that writers Josh Gilbert and Michael Carnes initially conceived the film as a much darker comedy, and in the rewrite process that lightened up the tone, producer Bob Cooper (who was responsible for the similarly defanged John Tucker Must Die) failed to realize that without a committed Bad Santa-esque mean streak (which this film so obviously strives to emulate, what with the Thornton casting), there's really no point to the whole exercise. Director Craig Gillespie resorts to incessant voiceover dialogue flashbacks to spin wheels between the tiresome "mom has sex" jokes until (yes) the soggy, sentimental conclusion. Touchy-feely forgiveness and reconciliation is hardly what anyone wants to see when buying a ticket to an edgy comedy about a sadistic teacher.
But if those two films were simply unintelligent, then Moving McAllister is actively anti-intelligent. The justly unknown Ben Gourley stars in and wrote this utterly obnoxious road comedy in which a nebbishy law intern (Gourley) must transport his boss's (Rutger Hauer) free-spirited niece (Mila Kunis) across the country in a beat-up truck. No prizes for anyone who can figure out where this all goes, but the formulaic, foregone conclusion is even more difficult to swallow since Gourley and Kunis make a completely charmless pair, he being a charisma-free bore and she amping up her more grating That '70s Show tics to the nth degree. Making Gourley and director Andrew Black's already-desperate would-be comic situations (caffeine pill highs, fights with little kids and their parents, encounters with backwoods white trash, a diversion into the world of underground fighting, popping of back pimples) even more of an ordeal to sit through is the entrance of Jon Heder and his tiresome spacey schtick as a hitchhiker the two pick up along the way--thus upping the annoyance factor to completely insufferable levels.
Eastern Promises (R)

BUY THE: Poster! | DVD! | Blu-ray! | Soundtrack!
David Cronenberg tells a story of the Russian mob in London as only he can--indeed, with ample doses of brutal, bloody, extreme violence; right from scene one we get a nicely blood-spurting neck slashing with a razor, which doesn't quite prepare one for the one doozy of a show-stopper that comes late in the film. But beyond the carnage, Cronenberg and writer Steve Knight tell an interesting, if leisurely paced, tale in its own right as a midwife's (Naomi Watts) search for the family of a Russian teen who dies during childbirth leads her to a shady restaurateur (Armin Mueller-Stahl), his volatile son (Vincent Cassel), and the son's driver (Viggo Mortensen). While her character serves as the audience's entry point, Watts ultimately becomes a bit of a sideline player as Cronenberg then directs most of his attention to the seediness of underworld, with Mueller-Stahl oozing disturbingly grandfatherly menace, Cassel hamming it up at every opportunity, and Mortensen working on a slow burn as his character comes into command of the picture. Cronenberg's direction can be described the same way as Mortensen's work here; patiently (and, for some tastes, tediously), wallowing in the tough talk and occasional, quirky bursts of dark humor until the events ultimately come together to an intense close.
The Hunting Party (R)

BUY THE: Poster! | DVD! | Soundtrack!
Director Richard Shepard applies the darkly playful touch he lent 2005's hitman-businessman buddy comedy The Matador to a weightier issue--namely, the international "efforts" to "search" for war criminals, a task which a news cameraman (Terrence Howard) and a renegade reporter (Richard Gere) decide to do themselves in Bosnia. Whenever the film threatens to get bogged down in self-seriousness--which it especially does with the introduction of needless "romantic" motivation for Gere's character--Shepard quickly retreats to satiric cynicism, which hence drives home the main point about international government façades hiding general complacency and incompetence all the better. For the most part Gere is well used here, as his naturally oiliness works for a character of questionable standing (and hence why the love story angle feels all the more forced)--and it's nice to see Howard break out of the solemn groove he has been working in most of his films lately and show a more playful side. Jesse Eisenberg does nice work as the neophyte journalist who joins the pair on their quest, even if the role isn't exactly too far removed from the one that put him on the map in Roger Dodger.
In the Valley of Elah (R)

BUY THE: Poster! | DVD! | Blu-ray! | Soundtrack!
While I've understood the argument against Paul Haggis and his less-than-subtle storytelling tactics (or, should I say, specifically those as exhibited in his Oscar-winning Crash), I've never shared the sentiment--that is, until now. Excellent turns by Tommy Lee Jones, Charlize Theron, and Susan Sarandon (as Jones's wife) cannot make this plodding package any more of a bludgeoning chore to sit through. Jones plays a stern ex-Army man whose soldier son goes missing after returning home from a tour of duty in Iraq; Theron is the police detective who helps Jones wade through various brutish establishment figures and all manner of shady military un-cooperation. The mystery and rather slow-going investigation, which needlessly includes Theron running into some workplace sexism for extra added sociopolitical "spice," turns out to be nothing more than Haggis's Simpsons-esque way of slowly backing sideways into his real point, which is the effect of the war on the young Americans sent to fight it. That all sounds rather poetic in concept, but Haggis's execution is far from graceful, as when his intentions are fully revealed, out come the sledgehammers, culminating in a thud of a final shot whose pretentiousness is only outdone by a real doozy that awaits after the closing crawl. Throughout it all, Jones's finely nuanced, palpably anguished performance no less than superb, which just makes the final result all the more of a frustration.
Ladrón Que Roba a Ladrón... (A Thief Who Robs a Thief...) (PG-13)

BUY THE: Poster! | DVD!
This U.S.-produced, Spanish-language heist caper is basically, to put it succinctly if glibly, El Siete de Ocean, but director Joe Menendez cheekily tackles this charge head on by casting as the mark an actor (Saúl Lisazo) who bears more than a passing resemblance to George Clooney, salt-'n-pepper hair color and all. However derivative the film may be, Menendez and writer JoJo Henrickson (who also co-stars) make it work, infusing a zippy energy and a fair amount of personality into this tale of a team of thieves out to bilk an infomercial guru (Lisazo) out of the millions he's made through fraudulent "miracle" medical "remedies." Most of the appeal comes from the engaging ensemble cast (led by charismatic telenovela veteran Fernando Colunga, perhaps best known for his terrific work on the 2004 sensation Amor Real), whose eager enthusiasm and presence give the familiar story an air of fresh urgency.
Shoot 'Em Up (R)

BUY THE: Poster! | DVD! | Blu-ray! | Soundtrack!
War (R)

BUY THE: Poster! | DVD! | Blu-ray! | Soundtrack!
Michael Davis's gleefully preposterous, tongue-in-cheek, and way over-the-top bloodbath is sure to be as divisive as its title is straightforward; you either really go for its silly, extreme, go-for-broke, eager-to-offend vibe or don't. Me, I had a blast watching Clive Owen obviously having a ball as the trigger-happy badass Mr. Smith, who in thwarting a hit on a baby finds himself on the run from the would-be assassin (Paul Giamatti), with the newborn and a milk fetish hooker (Monica Bellucci) in tow. The plot is pretty much irrelevant as the elaborate set pieces are the film's knowingly overblown raison d'être, throwing out logic, common sense, and the laws of physics in the name of infectiously lunatic--or, more appropriately, Looney Tunes, as the carrot-chomping Owen is basically Bugs Bunny to Giamatti's harried Yosemite Sam--mayhem. Forget style over substance; the style is the substance here, and it's hard to complain about improbabilities such as a mid-air gunfight or an extended sequence in a warehouse rigged with Home Alone-esque traps when it's all, quite simply, so much damn fun.

Fun is what one would assume would be in store when seeing War, as it marks the first official head-to-head face-off between martial arts action stars Jet Li and Jason Statham (no, I do not count the misbegotten The One). With a title like that and two of the most charismatic badasses in contemporary cinema, it wouldn't take a whole lot to make this a worthwhile watch--just throw them into a number of cool fight scenes, both together and apart, plot be damned. Yet somehow director Philip G. Atwell and writers Lee Anthony Smith and Gregory J. Bradley manage to botch the fairly modest requirements. It's understandable that they cooked up a scenario that keeps the two stars apart for most of the run time (Statham's FBI agent is on the hunt for Li's assassin-for-hire, who killed Statham's partner), but it's inexplicable that they haven't given them many opportunities to pull out their celebrated skills en route to their inevitable head-on collision. There's some gunplay, but mostly just a lot of talk setting up the titular war--no, not between Li and Statham, but the Chinese Triads and the Japanese Yakuza. The writers seem to be under the delusion that it's that conflict that holds the interest, not the promise of a superstar showdown--which the filmmakers also somehow manage to bungle, with a couple of plot twists leading into it making the disappointingly brief, if not downright fleeting, confrontation all the more of an anticlimax. Hopefully Li and Statham will do another movie together and that the third time will be the charm.
3:10 to Yuma (R)

BUY THE: Poster! | DVD! | Blu-ray! | Short Story! | Book on CD!
It's a shame that cowboy hats, dusty towns, and all the trappings of the western genre are a turn-off to many a contemporary viewer when it means possibly missing a solid drama or an exciting action piece, and James Mangold's gritty, atmospheric remake of Delmer Daves's 1957 adaptation of the Elmore Leonard story is, indeed, both of those things. As struggling rancher Dan Evans (Christian Bale) transports captured outlaw Ben Wade (Russell Crowe) to meet the titular train trip to prison, there is all the manner of chases and slam-bang shootouts that action-minded moviegoers crave. But as well-done as the set pieces are, giving the film its more substantive dramatic kick is the psychological warfare that goes on between Wade and Evans, as the former tries to defeat the latter through attacks more cutting than any physical blows. Both stars are at the top of their games here, and out of a strong supporting cast that includes good turns by the likes of Peter Fonda, Dallas Roberts, and Logan Lerman, Ben Foster stands out with a fierce and frightening turn as one of Wade's cold-blooded cohorts.
Subscribe to The Movie Report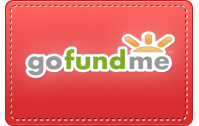 ---
The Movie Report Archive/text © Michael Dequina
All images and multimedia files are copyright their respective copyright holders and no rights are given or implied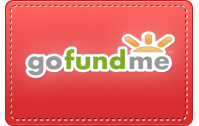 Please keep The Movie Report/
Mr. Brown's Movie Site alive
by generously submitting a PayPal donation.
Click here to buy movie posters!