#533 - 535
June 1, 2007 - June 29, 2007
all movies are graded out of four stars (
)
...to The Movie Report, the free e-mail newsletter companion to Mr. Brown's Movie Site:
(Note: If you are a current subscriber and wish to update your mailing address, e-mail me your new information.)
M O V I E S
In Brief
Black Sheep

BUY THE: Poster! | DVD! | Blu-ray!
Killer sheep. Really, is there much more that needs to be said? The absurdity of the premise could've made for either a really cheesy film or a really enjoyable cheesy film, and thankfully writer-director Jonathan King's horror comedy falls squarely in the latter category. The key to the film's success is playing the whole proceedings completely deadpan, whether the matter-of-fact, ordinarily innocuous shots of sheep herds running scored to menacing music or our hero's (Nathan Meister) crippling childhood trauma with the animal, thus making the ridiculously over-the-top goings-on all the more hilarious. Helping immeasurably are the superlative killer sheep creature effects from Peter Jackson's Weta Digital; they are blended seamlessly with the real deal and achieve the tricky task of being freakishly scary and ridiculously funny all at once--much like the whole film itself.
Jhoom Barabar Jhoom (Sway Baby Sway)
BUY THE:
Poster! | DVD! | Blu-ray! | Soundtrack!
The alternate title for Yash Raj Films' latest multi-star Bollywood glitz machine is Dance Baby Dance, and does this featherweight confection ever live up to that title, largely due to the driving beat and melody of Shankar-Ehsaan-Loy's completely irresistible title track. As the song is reprised and remixed countless times (mainly by Amitabh Bachchan, playing a one-man Greek chorus of sorts) over the 132-minute run time, the composing triumvirate confirm their musical genius as they manage the not-so-easy feat of making the tune grow all the more appealing, as opposed to increasingly tiresome and annoying, until it more than lingers in the memory--it downright recalibrates the beat of your heart. That's just as well, as director Shaad Ali Sahgal (who last helmed 2005's charming caper Bunty aur Babli) is just barely given a story to work with from writer Habib Faisal: Rikki (Abhishek Bachchan) and Alvira (Preity Zinta) meet at a London train station and pass the time waiting for the train carrying their respective fiancÚs (Lara Dutta and Bobby Deol) by recounting to each other their roads to engagement. Complications--or, rather, contrivances--inevitably arise post-intermission, and however trite the conflicts feel, the five stars never fail to hold interest. The junior Bachchan and Zinta may not exactly be exercising their formidable acting chops here, but their natural magnetism is at full blast, and they are charming together (amazing that they have never been cast as a pair before this); Deol, Dutta (showing a comic knack I'd never seen her show before), and the senior Bachchan provide amusing and energetic support. But as pleasantly watchable as much of the proceedings are, nothing quite prepares one for the deliriously exhilarating twenty-minute dance climax, which plays like Sahgal and Shankar-Ehsaan-Loy's open dare to the audience to not jhoom, barabar, jhoom--and only the most severe of grumps won't succumb to the spell of the siren song.
D V D
Because I Said So (PG-13)
Movie:
; Disc:

BUY THE: Poster! | DVD! | Blu-ray! | Soundtrack!
Catch and Release (PG-13)
Movie:
; Disc:

BUY THE: Poster! | DVD! | Blu-ray! | Soundtrack!
Early 2007 was not such a great period for chick flick releases (not that the current season is that much better), as evidenced by these two lackluster star vehicles. Clearly the lesser of the two (but, of course, the better box office performer of the two) is Because I Said So, which squanders Diane Keaton's ever-reliable charm in service of a pratfall- and groan-heavy story about an insufferably meddling mother determined to find a mate for her youngest daughter (Mandy Moore). And don't let the megawatt smile of Jennifer Garner on the Catch and Release DVD cover fool you; writer-director Susannah Grant keeps the star's natural effervescence largely bottled up in this slow-moving dramedy about a woman rebuilding her world following the sudden death of her fiancÚ, who turns out to have some lingering skeletons in his closet. Garner is likable, but the film is so leisurely and meandering that it never quite builds a pulse to engage the emotions the way Grant so obviously strives.

Universal's Because I Said So disc is par for the course for a tepidly reviewed, average financial performer. There are a pair of behind-the-scenes featurettes, one a general making-of (that the DVD menu rather loudly notes is "brought to you by Volkswagen"--is this the next step in advertising?) and one specifically about the costume and production design; a music video rounds out the supplements. On the other hand, as unremarkable as the film is, Sony's Catch and Release disc is rather noteworthy. Going against the current studio norm, both the widescreen and full-screen editions are included on this disc, not to mention there are two separate full-length commentary tracks for a film that barely made a ripple at the box office. The first track ,with Grant and cinematographer John Lindley, is a typical, technical-minded gabfest, about as dry as the film proper. The second, however, is far from typical: Grant is joined by one of the members of her cast, Kevin Smith, and anyone who's listened to commentaries on his directing and producing efforts knows that he delivers yak tracks that are feature presentations in themselves. Here, he rightfully takes a step back to Grant, but the track is not so much a commentary than a lively feature-length interview of Grant conducted by Smith, who does an excellent job directing the conversation; their talk delves far deeper into Grant's background and career and the process from page to screen than any standard making-of featurette or traditional commentary ever could.

Because I Said So specifications: 1.85:1 anamorphic widescreen; English 5.1 Surround; English and Spanish subtitles. Catch and Release specifications: 2.40:1 anamorphic widescreen and 1.33:1 full frame; English 5.1 Surround; French Dolby Surround; English and French subtitles; English closed captioning. (Because I Said So: Universal Studios Home Entertainment; Catch and Release: Sony Pictures Home Entertainment)
4 Life
Movie:

BUY THE: Poster! | DVD! | Blu-ray! | Novel!
Given the solid work--Remember the Titans, Paid in Full, Hendrix--he's done outside of his three-season run on HBO's The Wire, one would think Wood Harris would have some decent career options after leaving the HBO series; after all, look at the thriving career of fellow almnus Idris Elba. Based on this pathetic straight-to-DVD urban drama, either his team isn't doing a very good job, or he simply has lousy taste. If David Simon's justly acclaimed show elevates urban crime drama, then films like Tony Austin's adaptation of Thomas Long's novel A Thug's Life just confirm the stereotypes: senseless gunplay; lots of macho posturing; numerous striptease routines; gratuitous sex scenes (Harris has two in the first ten minutes alone); dialogue that largely comprised of variations on the N-word. But beyond that and the tired storyline--basically, imprisoned gangster (Page Kennedy) seeks revenge against a former associate (Harris) who wants out of the lifestyle--is the amateurish technique; many scenes entirely play out in single-take masters shot from far distances. One can only wonder why people like Harris, Elise Neal (playing his girlfriend), and Kennedy attached themselves to something so sloppily slapped together.

Specifications: 1.33:1 full frame; English mono. (Codeblack Entertainment)
TV Sets
ER The Complete Seventh Season
Disc:

BUY THE: Poster! | DVD! | Blu-ray! | Soundtrack!
With each successive season set of NBC's seemingly immortal Thursday night warhorse, it seems the DVD producers grow increasingly disinterested if the latest release is any indication. The multiple language tracks are gone here, to say nothing of the selected episode commentary tracks on selected episodes that were a hallmark of the first seasons; the only extras are a fair amount of deleted scenes spread across the set's six discs and a 10-minute gag reel. But that's not a reflection of the reliably solid quality of the 2000-2001 season, which marks about the midpoint of what I deem the transition phase between the original ER and the "new" generation of the show that is airing today. With Julianna Margulies's Nurse Carol Hathaway whisked away by a cameoing Dr. Doug Ross (George Clooney) at the end of season six, remaining original characters Dr. Mark Greene (Anthony Edwards), Dr. John Carter (Noah Wyle), and Dr. Peter Benton (Eriq LaSalle) begin to more fully surrender the dramatic torch to Dr. Luka Kovac (Goran Visnjic) and nurse Abby Lockhart (Maura Tierney)--but not without being put through the wringer themselves, particularly Greene, seeds of whose eventual tragic exit are planted toward season's end. Also characteristic of this point of the series are the "revolving door regulars" who last only two or three years tops: here, Dr. David Mallucci (Erik Palladino) and Dr. Cleo Finch (Michael Michele), who are both history by the middle of the following season.

Specifications: 1.78:1 anamorphic widescreen; English Dolby Surround; English closed captioning. (Warner Home Video)
Subscribe to The Movie Report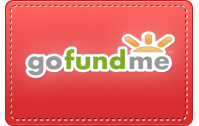 Subscribe to The Movie Report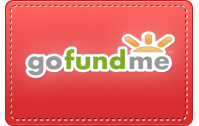 Subscribe to The Movie Report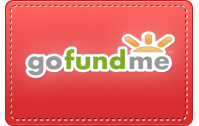 ---
The Movie Report Archive/© Michael Dequina
All images and multimedia files are copyright their respective copyright holders and no rights are given or implied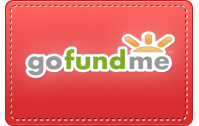 Please keep The Movie Report/
Mr. Brown's Movie Site alive
by generously submitting a PayPal donation.