#514 - 516
October 6, 2006 - October 27, 2006
all movies are graded out of four stars (
)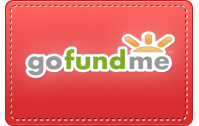 ...to The Movie Report, the free e-mail newsletter companion to TheMovieReport.com site:
(Note: If you are a current subscriber and wish to update your mailing address, e-mail me your new information.)
M O V I E S
Don

BUY THE: Poster! | DVD! | Blu-ray! | Soundtrack!
Remaking the 1978 actioner Don is a bit of a dubious proposition; not only is it one of Hindi cinema legend Amitabh Bachchan's most iconic roles (or, rather, two of his most iconic roles), but it is very much a product of its time, as if it were the expression of 1970s Western cinematic fashion making it to India. But leave it to ever-ambitious, ever-enterprising young writer-director Farhan Akhtar to justify his version's existence but to make a model example of what a remake should be: infused with an updated sensibility and technological polish while paying respectful homage to the original work.

The plot basics remain the same from nearly 30 years ago. Shahrukh Khan is the title character, a ruthless international crime boss who has managed to cleverly evade the law enforcement authorities--until one day his luck runs out, and he is not only apprehended, but seriously injured, thus setting into motion the grand plan of Don's chief pursuer, Indian police officer DCP DeSilva (Boman Irani): replace Don with lookalike singer Vijay (Khan again) to infiltrate and take down the entire organization from within. Naturally, such a task is easier said than done, as a deeply incognito Vijay runs into various hitches and complications, among them Roma (Priyanka Chopra), a young woman bent on avenging the Don-caused deaths of her brother and his fiancée.

Akhtar, rebounding from the sophomore slump of his underachieving war film Lakshya, here fires on all cylinders from the jump, introducing the title character in a pre-credits/opening titles one-two punch that acts as a bit of a mission statement for his take on Don. First, the slickly shot, choreographed, and edited action is on par with the best of current Hollywood counterparts; second, while the film on the whole hews closely to the original film's story and plot twists (while also adding some ingenious ones of its own), the characterizations have been duly updated to reflect the modern era (for instance, the Roma character is now much more proactive and quite literally kick-ass) along with the filmmaking style; and third, Akhtar pays extremely clever and classy homage to not only the original film but the late '70s era as a whole. Khan's Don often sports some superfly pimpdaddy threads that feel right for the flamboyantly brash character, time period be damned; but best exemplifying that third point is the superior score by Shankar-Ehsaan-Loy. Two of the more classic tunes from Don '78 (the seduction number "Yeh Mera Dil" and the playful "Khaike Paan Banaraswala") reappear here, albeit in modernly rearranged, rerecorded form--a very canny move by Akhtar as their story moments are so indelibly tied to those original songs that new tunes would have only invited comparison and paled. But the new tunes and background score that Shankar-Ehsaan-Loy compose themselves are also memorable, not to mention cleverly pay homage to the original: a recognizable melody line in the first film's score also recurs here in the incidental music and some of the songs; and the infectious, densely synth-laden "Aaj Ki Raat" is the lost Hindi discotheque dance floor anthem Giorgio Moroder never made.

But simply on its own terms, this is what a commercial Indian action thriller should be--well-cast stars (Khan makes as effective an evil bastard as he does a charming rogue) gamely enacting a smartly crafted and suspenseful storyline bolstered by energetic musical numbers and some genuinely exciting action and stunt sequences. In reinvigorating and reintroducing a classic from Hindi cinema's past, with Don Farhan Akhtar reasserts himself as one of the major forces that will help drive Indian film to a wildly promising, and hopefully globally recognized and respected, future.
Subscribe to The Movie Report
M O V I E S
In Brief
Flags of Our Fathers (R)

BUY THE: Poster! | DVD! | DVD Set! | Blu-ray! | Soundtrack! | Book! | Book on Tape! | Book on CD!
Flags of Our Fathers has been touted as one on this year's Oscar short list as it's the big reunion of the Million Dollar Baby team of Clint Eastwood and Paul Haggis (the latter fresh off of the Crash upset Best Picture win), not to mention it's a WWII story with the seal of approval of producer Steven Spielberg and (the former) DreamWorks, who brought you Saving Private Ryan. But all the name value and on-paper elements don't count for anything when the key element that made those two films win awards and the hearts of moviegoers (though, in the case of M$B, not me) is absent: an involving story and intimate connection to the characters. The story of the famous photo of the U.S. flag raising over Iwo Jima sounds like an intriguing premise, but as the film argues--perhaps all too convincingly--it was in fact a mundane moment blown wildly out of proportion by the media and a government eager to exploit patriotic feelings during war time. Similarly, Eastwood's film strives mightily to make some sort of affecting emotional epic about a bit of history that it itself acknowledges is actually footnote-worthy, and the thin characterizations of the focal three soldiers served up by Haggis and William Broyles Jr. doesn't convince that these are particularly engaging personalities to at least follow in a rather dull story. One almost wonders if Eastwood and crew were intending to make a cold bore, what with the casting of the (in)famously dry and opaque Ryan Phillippe as the focal soldier. Mr. Witherspoon does nothing here to erase that reputation, and the normally more animated Jesse Bradford is reduced to shooting half-bemused smirks at his fame-whoring girlfriend, played by Melanie Lynskey. While it's nice to see Adam Beach get a decent role after seemingly falling off the face of the planet following the commercial failure of Windtalkers, that he makes the strongest impression speaks not so much for the quality of his work (which is perfectly fine) than by how it's the designated Showy Awards Bait Role: (1) ethnic minority dealing with (2) prejudice who (3) hits the bottle and (4) cries a lot before (5) meeting a tragic fate that should (6) leave the viewer cursing all the hate in the world. Even as war spectacle, the film falls short; the combat sequences are admittedly well done, but they're not anything we haven't seen before, not to mention it's all only seen it short bursts here and there, taking a back seat to the "drama" with the "characters" after they return home and an awkward present-day framing device that has the Phillippe character's now-grown son interviewing his father's comrades.
Infamous (R)

BUY THE: Poster! | DVD! | Blu-ray! | Soundtrack!
Poor Toby Jones. In any other year, his work as Truman Capote would be in immediate awards contention, but coming right after Philip Seymour Hoffman's Oscar-winning performance in Capote, it will no doubt be seen as a been there, done that kind of thing; certainly not helping matters is that Douglas McGrath's film covers roughly the exact same time period as Bennett Miller's Best Picture nominee. But McGrath and especially Jones manage to come up with a take on the writer/raconteur that is distinct from and just as valid as Miller and Hoffman's more dark and moody take. With its lighter touch and gaggle of recognizable names in roles small to cameo (Sandra Bullock, Sigourney Weaver, Jeff Daniels, Daniel Craig, Gwyneth Paltrow), it wouldn't be entirely inaccurate to label this as the more Hollywood take on Capote, but it also wouldn't be inaccurate to call this an overall more traditionally entertaining picture than Miller's more dramatic piece. More than Capote, Infamous more clearly show's Capote's famously flamboyant rapier wit, shedding more light on his habits as a social gadfly than the earlier film, and Jones' comic gusto is infectious. The film does pale in comparison to Capote when it directly overlaps with the In Cold Blood era and the author's relationship with killer Perry Smith; while Jones and Craig are effective, they aren't as affecting as Hoffman and Clifton Collins Jr. I wouldn't say that this film is a valid replacement for Capote--or vice versa; they are instead nicely complementary works that together make an intriguing look at a fabulously complex personality.
Subscribe to The Movie Report
M O V I E S
In Brief
(Alex Rider: Operation) Stormbreaker (PG)

BUY THE: Poster! | DVD! | Blu-ray! | Soundtrack! | Novel! | Book on CD!
Stormbreaker--or, as the Weinsteins want the Yanks to call it, Alex Rider: Operation Stormbreaker--is a diverting enough kid spy yarn, with young Alex Pettyfer doing a decent Bond-lite as teenage secret spy Alex Rider. Director Geoffrey Sax's best move is to play the kid-centered action fairly straight, not underscoring any novelty factor in seeing a teen in the middle of, say, a Donnie Yen-choreographed martial arts sequence (though said sequence sticks out like a sore thumb as the rest of the film employs more 007-like derring-do stunts). What doesn't quite work, however, are the more overtly jokey bits, such as Alicia Silverstone's kooky caretaker and Missy Pyle's heavily-accented henchwoman to the big bad (Mickey Rourke, doing his normal oily, greasy thing for the PG crowd).
Subscribe to The Movie Report
---
The Movie Report Archive/© Michael Dequina
All images and multimedia files are copyright their respective copyright holders and no rights are given or implied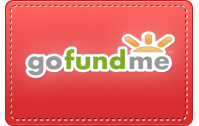 Please keep The Movie Report/
Mr. Brown's Movie Site alive
by generously submitting a PayPal donation.