#509 - 510
August 11, 2006 - August 25, 2006
all movies are graded out of four stars (
)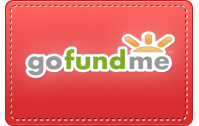 ...to The Movie Report, the free e-mail newsletter companion to TheMovieReport.com site:
(Note: If you are a current subscriber and wish to update your mailing address, e-mail me your new information.)
M O V I E S
In Brief
Subscribe to The Movie Report
M O V I E S
Kabhi Alvida Naa Kehna (Never Say Goodbye)

BUY THE: Poster! | DVD! | Blu-ray! | Soundtrack! | Save up to 60% on Movie Tickets & Concessions
"A film about love... a film about relationships... a love that broke all relationships." The provocative tagline announces Karan Johar's intentions with Kabhi Alvida Naa Kehna (Never Say Goodbye) loud and clear: after building a wildly successful career on making very commercial crowd-pleasers, he aims to push the subject matter of mainstream Bollywood cinema in bolder, more mature directions. Given Johar's proven skill in creating well-drawn characters and rich relationships--as in his previous two writing-directing efforts, 1998's Kuch Kuch Hota Hai (Something Is Happening) and 2001's Kabhi Khushi Kabhie Gham... (Sometimes Happiness Sometimes Sorrow...); and especially his internationally popular and widely acclaimed 2003 writing-producing effort Kal Ho Naa Ho (Tomorrow May Never Come) (directed by Nikhil Advani)--and here armed with five of Hindi cinema's biggest and most gifted stars (Shahrukh Khan, Rani Mukerji, Preity Zinta, Abhishek Bachchan, and Amitabh Bachchan), KANK (as it is popularly abbreviated) has all the ingredients that promise not only the expected masala mix of laughs and tears but also an uncommonly rawer dose of drama. For a good part of his three-hour-plus run time, Johar succeeds in crafting something genuinely absorbing and fairly uncompromising--which makes it all the more disappointing when he ultimately succumbs to his more formulaic candyfloss instincts.

The "love that broke all relationships" is that between Dev Saran (Khan) and Maya (Mukerji), who spontaneously meet just moments prior to the latter's wedding. The meeting between the married father Dev and the betrothed Maya is fairly fleeting, but they make a profound connection that is only intensified when they meet again four years later. Their circumstances have changed, however: Dev is now a bitter, broken man, his once-promising soccer-playing career cut short by an injury, and his resentment over his wife Rhea's (Zinta) thriving career at a fashion magazine has increased the already-existing distance in their marriage; the cold feet Maya felt on her wedding day has become a cold union to childhood friend Rishi Talwar (Abhishek Bachchan), whose profuse love she somehow cannot reciprocate. Dev and Maya's reunion fills whatever unfulfilled needs and desires they have, first emotionally as secret confidantes and then ultimately physically as lovers.

What's most striking and rather brave about Johar's scenario is not the issue of infidelity but how unsympathetic Dev and Maya are--not simply through their adulterous behavior but as personalities. Dev is especially sour, openly hostile to his wife and young son even in public and generally quite rude--which even Maya herself calls him on. She isn't that much more likable herself; although she cannot bear him any children, Rishi is no less than unconditionally affectionate while she is cold and often condescending to his lighthearted "childish" ways. Their relationship is best summed up in one critical line of dialogue delivered by Rishi, where he says that she always talks about breaking up the relationship while he concentrates on trying to make it work. The same applies to Rhea and Dev; while her workaholic ways keep her away for long hours, she clearly cares about her family (hence why she works so hard) and is willing to work out any issues with Dev--if only he would be more open about his needs and concerns. These are two selfish, self-involved people, and Mukerji and especially Khan aren't afraid of playing up the negative qualities; as such, whether by design or fortuitous accident, the traditional romantic musical numbers between Dev and Rhea play with an effectively dark undercurrent, for the thought of their respective spouses is never far away.

That Rhea and Rishi make an impression is more a credit to Zinta and Bachchan than Johar and writing collaborators Shibani Bathija and Niranjan Iyengar. Especially compared to Johar's fleshed-out supporting players in his previous films, on the page Rhea and Rishi are flat, not quite developed beyond "stylish, no-nonsense magazine editor" and "goofy, fun-loving publicist and party organizer"; Rhea brings up interesting points about differing perceptions of men and women in power positions in the workplace and at home, but such intriguing ideas aren't addressed outside of a couple of lines of dialogue. Zinta and Bachchan make them believable, oddly charming people beyond their scripted quirks--which makes drama brought on by Dev and Maya's affair all the more real and riveting. Rhea and Rishi are generally well-meaning people trying to make life better for those they love, and Johar and the actors are unflinching in showing how the selfish indulgence creates much painful emotional devastation.

After witnessing the heartbreak play out so vividly, it's impossible to generate much, if any, rooting interest in Dev and Maya as a couple, yet that's exactly what Johar asks in the final stretch. Such a schmaltzy turn is not only forced but rather insulting, as not only don't the two come off as particularly deserving of a happy ending (and certainly not one together)--other characters' behavior and other events end up betraying much of what preceded it. While the usual masala touches are in force--energetic musical numbers; broad comedy beats, mostly courtesy of Amitabh Bachchan as Rishi's womanizing father--for most of KANK Johar strives for and largely achieves some sense of emotional truth only to give into the filmi formula, which comes off as all the more phony in this context.

While obviously intended to prove Johar's range as a storyteller, KANK ultimately just confirms that he's most in his element in more conventional masala movie terms, which here as in his previous works he shows to be able to elevate. Some amusing gags confirm his skill with handling goofier comedy elements with precision timing; five years away from directing have only his craft in song picturization that serve both the tunes (written by his reliable Kal Ho Naa Ho team of composers Shankar-Ehsaan-Loy and lyricist Javed Akhtar) and the film narrative justice. Particularly impressive is the "Where's the Party Tonight?" sequence; Bachchan and Zinta give their all to Farah Khan's infectiously energetic choreography to the rousing club anthem, which Johar gives an added ironic spin by cannilly counterpointing Rishi and Rhea's joy with Dev and Rhea's own "partying" in a hotel room.

Striking sequences such as that make the final sequences all the more of a letdown. A certain level of suspension of disbelief is required for just about all of Hindi popular cinema, but the finale is a real stretch, particularly when certain characters are violated by acting in ways which barely jibe with all their previous behavior and established personalities, all in the name of a forced and irritating conclusion. But then this shows that the character most violated in Kabhi Alvida Naa Kehna is Johar himself; for all his bold ambitions, it is simply not in his filmmaking nature to do this tough subject matter any proper justice in the end. (Special thanks to Naz 8 Cinemas)
In Brief
The Ant Bully (PG)

BUY THE: Poster! | DVD! | Blu-ray! | Soundtrack! | Score CD! | Book! | Video Game! | Save up to 60% on Movie Tickets & Concessions
Barnyard (PG)

BUY THE: Poster! | DVD! | Soundtrack! | Video Game! | Save up to 60% on Movie Tickets & Concessions
Even if it weren't the second of three CG animated films to be released in as many weeks, The Ant Bully would still feel blandly rote. Warner Bros., producer Tom Hanks, and director John A. Davis (who a few years ago helmed a genuinely unique CG feature in the refreshingly witty Jimmy Neutron: Boy Genius) have gone where many have gone before: all-star "DreamWorks casting," as I call it (no less than three popular Oscar winners--Julia Roberts, Nicolas Cage, and Meryl Streep--are the A-Listers at the top of the cast list); an ant colony setting (A Bug's Life and Antz); and--in the ultimate show of laziness or most unfortunate coincidence--as in this past May's Over the Hedge, villainous exterminator voiced by an actor from Sideways (here, Paul Giamatti; there, Thomas Haden Church). But even with such an air of familiarity, something could have been done to make this adaptation of John Nickle's book feel more distinctive, and there is an interesting premise to work with: the "ant bully" of the title is actually a much-picked-on kid (voiced by Zach Tyler), who unleashes his anger and frustrations on the ant hill in his front yard; through a magic potion, he is reduced to ant size. The usual lessons about tolerance follow, and they could've easily been told with another member of the non-ant insect population and hence all the other expository baggage; and while the animation, particularly in the action set pieces, is indeed well done, it's nothing revolutionary nor imaginative that stands out from the rest in this CG-feature-a-week marketplace.

Oddly enough, both Davis and his Jimmy Neutron: Boy Genius collaborator Steve Oedekerk have exemplified why studios need to slow down the CG/3-D animation output with their individual efforts, Oedekerk's being the even less impressive Barnyard. That the lead character is a "male cow" complete with udders shows how confused the picture is; it wants to be a Lion King-like story about a carefree son (voiced by Kevin James) taking responsibility and assuming the mantle of his dad (Sam Elliott) as leader and protector of his barnyard's family of animals, but also wants to revel in the shallow joys and excesses of hakuna matata obnoxiousness. The result is neither moving nor charming--not to mention particularly funny to viewers over the age of ten--and the lackluster work of the B-level star cast (which also includes Arquette-less Courteney Cox and Andie MacDowell) makes one further yearn for the days of animated features starring bonafide voice actors.
The Descent (R)

BUY THE: Poster! | DVD! | Blu-ray! | Soundtrack! | Save up to 60% on Movie Tickets & Concessions
The Cave done right. That sounds like damning with faint praise, but a comparison between Neil Marshall's overseas cult sensation and last summer's largely forgotten late-season turkey are inevitable, as they are both thrillers in which people venture into a cavern only to find some nasty creatures awaiting them inside. But that's where the similarities begin and end, as this UK import, while delivering the anticipated blood 'n guts, is genuinely suspenseful and unsettling. In fact, it's almost a disappointment when the creatures first show up, as Marshall already builds enough palpable tension as an all-female group of thrill seekers find their spelunking adventure gradually go awry. While this includes some conventional calamities as cave-ins and less-than-navigable passageways, the drama is enhanced by the increasing friction between the group members, particularly the fearless, feisty de facto leader Juno (Natalie Mendoza) and the tormented Sarah (Shauna Macdonald), still recovering from the tragic loss of her husband and child. Thankfully the drama doesn't deflate but rather intensifies once the bloodthirsty creatures show up, and while Marshall does pile on the blood and body parts, the gore is not the be-all end-all unlike some recent "thrillers" but mere tools to go along with staging, editing, and pacing to create an intense, horrifying atmosphere. After all the carefully-wrought mayhem, the conclusion in this U.S. cut (as usual, someone saw the need to alter a foreign piece to tailor it to domestic tastes) is a bit of a cheap jolt, but it doesn't dilute the disturbing effect of what comes before.
The Night Listener (R)

BUY THE: Poster! | DVD! | Novel! | Book on Tape! | Book on CD! | Save up to 60% on Movie Tickets & Concessions
Despite his claim to fame as a manic cut-up, these days for me Robin Williams more interesting to watch in dramatic roles, from the summer 2002 one-two punch of Insomnia and One Hour Photo, and even in lesser projects such as 2004's little-seen The Final Cut and now this adaptation of Armistead Maupin's novel. Williams has a captivating, anguished stillness as Gabriel Noone, a writer and radio personality who strikes up a phone mail friendship with Pete, a dying teenage fan who may or may not actually exist. As he showed in The Business of Strangers, director Patrick Stettner knows how to keep the pace tight, the atmosphere unsettling, and the run time lean. But even at 82 minutes, the film seems padded out, spinning its wheels and generating no suspense once the central, easily answered question is introduced. Toni Collette delivers another solid turn as a woman who holds the key to the mystery, but the work by her, Williams, and Sandra Oh (largely wasted as Gabriel's sassy housekeeper and confidant) cannot disguise what is plainly, quickly obvious to the viewer--though not the characters themselves.
Quinceañera (R)

BUY THE: Poster! | DVD! | Soundtrack! | Save up to 60% on Movie Tickets & Concessions
Away from the high altitudes and freezing temperatures of Utah in January, this celebrated Sundance prizewinner doesn't look quite so special. Actually, it seems Very Special--as in one of those Very Special Episodes of an ongoing television series. Although it boasts appealing work by two promising newcomers--Emily Rios as Magdalena, who discovers she is mysteriously pregnant in the weeks before her traditional Mexican fifteenth birthday celebration; Jesse Garcia as her cousin Carlos, a gang member coming to terms with his homosexuality--Richard Glatzer and Wash Westmoreland's drama is as slavishly routine as it is warm and crowd-pleasing; there's even an aging great-grand-uncle (a winning Chalo González) whose fate is telegraphed even without me adding "saintly" to his character description. The themes of teen pregnancy, young homosexuality, and radical changes in an old neighborhood are handled in a simple, tidy fashion that feels as calculated and programmatic as one of those aforementioned TV show episodes or even an afterschool special; the cursory ethnic angle particularly gives the film the latter feel, and Carlos's scandalous affair with one half of the gay landlord couple gives the film instant Sundance-anointed R-rated indie arthouse chic. The beguiling genuineness of Rios, Garcia, González, and most of the cast ultimately cannot combat the carefully orchestrated paint-by-numbers formula.
Step Up (PG-13)

BUY THE: Poster! | DVD! | Soundtrack! | Save up to 60% on Movie Tickets & Concessions
The TV spots claim that Anne Fletcher's film "captures the voice of a generation," and if that's the case, then the voice of the youth hasn't changed at all in the five years Save the Last Dance lit up the box office. Once again classical dancer (Jenna Dewan) meets street dancer (Channing Tatum), and through some plot contrivance they become unlikely rehearsal partners for her big school showcase. Along the way his keep-it-real hip-hop style loosens up her traditional one; his aimless existence gains some order and purpose; and they, of course, fall in love. Dewan and Tatum are capable dancers and likable presences, as are Drew Sidora and Damaine Radcliff as their respective best friends, but director Anne Fletcher doesn't dress up the old blueprint with enough energetic dancing to distract from the gnashing gears of a mechanical plot.
Talladega Nights: The Ballad of Ricky Bobby (PG-13)

BUY THE: Poster! | DVD! | Blu-ray! | UMD! | Save up to 60% on Movie Tickets & Concessions
With Anchorman: The Legend of Ron Burgundy and now this, Will Ferrell and director/writing collaborator Adam McKay have carved out a comfortable comic niche in taking confidently clueless oafs and pulling the rug out from under the core of resolutely prototypical alpha male existence. This time, it's Deep South Americana and NASCAR hyper-machismo rather than '70s TV news, and the results are sharper, smarter, and funnier as Ferrell and McKay are able to hone their episodic, personality-driven approach into a more cohesive overall story. Not that personality isn't the engine that drives this wild, fast ride; Ferrell's champion race car driver Ricky Bobby is no doubt an exaggerated paragon of male and American arrogance and chauvinism, but he's innocently, not mean-spiritedly, so, and Ferrell's innate sincerity paired with his go-for-broke commitment to the part make it easy for the audience to root for Ricky as he attempts to make it back to the race track after a traumatizing crash. The arc of Ricky's story also allows Ferrell and McKay to savvily spin on sports biographies, cheerfully making beelines toward every corny cliché only to subvert any sap (and never ultimately surrender to it, unlike the oeuvre of fellow Saturday Night Live alum Adam Sandler) with a perfectly deployed zinger. While undoubtedly a showcase vehicle for Ferrell's talent, even more so than in Anchorman he and McKay are unusually generous to his impressive supporting cast, who, regardless of the size of the part, are given a moment to call his or her own: John C. Reilly (as Ricky's race partner/best friend); Gary Cole (as Ricky's deadbeat dad); Jane Lynch (as Ricky's tough mom); Sacha Baron Cohen (as Ricky's very French, very gay rival racer); Amy Adams (as Ricky's loyal assistant); Michael Clarke Duncan (as the head of Ricky's pit crew)--the list literally does go on. So, too, does the list of potential targets Ferrell and McKay would have a comic field day skewering; I eagerly anticipate whatever's next.
World Trade Center (PG-13)

BUY THE: Poster! | DVD! | Blu-ray! | Soundtrack! | Save up to 60% on Movie Tickets & Concessions
To pan a work as sincere and well-intentioned as Oliver Stone's docudrama would seem a bit of a bullying move, but for all its noble intent the film brings to celluloid life makes just about every fear anyone had about a Hollywood treatment of the 9/11 tragedy. The specific real-life story Stone tells is indeed one worth telling: the rescue of Port Authority policemen John McLoughlin (Nicolas Cage) and Will Jimeno (Michael Peña) from underneath the rubble of the twin towers. For about twenty or so minutes, Stone finds a fresh angle to what the audience has become all too familiar with, staying with McLoughlin, Jimeno, and their ill-fated colleagues as they are among the first inside the building after the planes hit the World Trade Center--and the buildings collapse right on them. The catastrophe and the immediate aftermath are gripping; Stone gives the collapse a chilling you-are-there immediacy.

But the genuine terror makes for manufactured mush once the action shifts from outside the rubble and McLoughlin and Jimeno's families as they wait for news on their loved ones. As hard as Maria Bello (as McLoughlin's wife) and Maggie Gyllenhaal (as Jimeno's very pregnant spouse) work to make the suffering real, they are at the mercy of first-time screenwriter Andrea Borloff's Hollywood hackneyed script, which have the two spouting unconvincing dialogue (such as Bello's "He gave the best years of his life to you" rant to the police department) and doing only-in-the-movies actions to amp up the "drama" (Gyllenhaal storms out of a car in a huff because a stop light was taking too long). Reportedly a great deal of research went into the script, and the words spoken and the actions taken may have very well taken place, but as committed to film they come off as artificial--and Stone, never one known for subtlety, hammers everything home with a heavy hand, confirming that straight-laced sincerity is not organic to this natural born filmmaker's repertoire. I'm not one who thinks that a 9/11 movie needs to be dark and depressing or have a distinct political point of view; I'm certain a truly inspirational film celebrating the courage and resilience that came to the fore on 9/11 can be made and is perhaps even needed. World Trade Center isn't that film, though; for all the A-level big screen talent involved, its mawkish manipulation is no different than any typically trite TV-movie based on a real-life tragedy.
D V D
TV Sets
ER The Complete Fifth Season
Disc:

BUY THE: Poster! | DVD! | Soundtrack!
For many, the 1998-1999 season of the seemingly immortal Thursday night TV staple, cements the end of the true ER era as begun in the '96-'97 season (which marked Sherry Stringfield's first exit), as this broadcast year ended with the departure of George Clooney. Given such a milestone, it's disappointing to find that this is the most barebones DVD set to date; there are no episode commentaries nor documentary featurettes to commemorate the landmark goodbye of the core character of Dr. Doug Ross and the future Oscar-winning actor and Oscar-nominated writer-director--just a gag reel and some deleted scenes for selected episodes. Luckily the episodes proper provide plenty of drama, such as the circumstances surrounding the embattled Dr. Ross's leave of County General Hospital, Dr. Peter Benton's (Eriq LaSalle) discovery of his infant son's hearing problem, resident Brit Dr. Elizabeth Corday (Alex Kingston) starting over as an intern per some arcane requirements, and the arrival of medical student Lucy Knight (Kellie Martin, the then-latest of the johnny-come-lately, fly-by-night revolving-door regulars). Notable guest stars and recurring player this year include Djimon Hounsou and, most infamously, Mare Winningham, who has one of the most bizarre, headscratching arcs in series history as a phony doctor.

Specifications: 1.78:1 anamorphic widescreen; English Dolby Surround; English, Spanish, and French subtitles; English closed captioning. (Warner Home Video)
Subscribe to The Movie Report
---
The Movie Report Archive/© Michael Dequina
All images and multimedia files are copyright their respective copyright holders and no rights are given or implied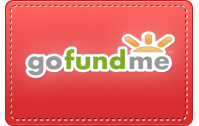 Please keep The Movie Report/
Mr. Brown's Movie Site alive
by generously submitting a PayPal donation.