#492 - 494
February 10, 2006 - February 24, 2006
all movies are graded out of four stars (
)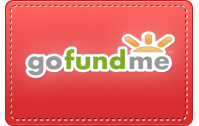 ...to The Movie Report, the free e-mail newsletter companion to TheMovieReport.com site:
(Note: If you are a current subscriber and wish to update your mailing address, e-mail me your new information.)
M O V I E S
In Brief
Subscribe to The Movie Report
M O V I E S
In Brief
Subscribe to The Movie Report
M O V I E S
In Brief
Firewall (PG-13)

BUY THE: Poster! | DVD! | Blu-ray! | HD DVD! | Soundtrack!
Despite the common media--and, apparently, industry--belief, Harrison Ford may be over 60, but that doesn't automatically mean he's now too old to do the action-adventure roles that made him the global superstar he is today. Few actors are able to infuse whatever pulpy material given with instant gravitas, and his willingness to do as much of the actual physical action requirements as possible--something that the younger crop of shoot-'em-up stars aren't so eager to do--lends the set pieces something deeper on a character level on top of delivering the requisite thrill.

That said, there's only so much Ford's ever-game efforts can do to dress up dreck like Richard Loncraine's would-be thriller--and it's weak career choices like these and their inevitable box office failure that make the media and the industry think that Ford is over, not so much the star himself (though maybe the fact that Ford is reduced to choices like these say a lot more about the quality of offers he's given these days). It's a classic Ford set-up: he's a computer whiz for a large bank whose family is held hostage by a bunch of baddies (led by Paul Bettany, also doing all he can for naught) who want him to crack his security system to steal $100 million. But the star, doing what he can, isn't helped by a lame script by Joe Forte that when not simply intelligence insulting (in the era of everyday, instant online bill pay, how can anyone attempt to do the one-dollar-at-a-time bank funds transfer with a straight face?) is unintentionally hilarious (I won't spoil how a bit of foreshadowing about a dog collar pays off in the climax).
Subscribe to The Movie Report
---
The Movie Report Archive/© Michael Dequina
All images and multimedia files are copyright their respective copyright holders and no rights are given or implied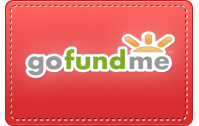 Please keep The Movie Report/
Mr. Brown's Movie Site alive
by generously submitting a PayPal donation.