Archive
December 2005
Volume 2
#486 - 488
December 23, 2005 - December 30, 2005
all movies are graded out of four stars (
)
We are a participant in the Amazon Services LLC Associates Program, an affiliate advertising program designed to provide a means for us to earn fees by linking to Amazon.com and affiliated sites.
M O V I E S
The Promise (PG-13)

BUY on Amazon: Poster! | DVD! | Blu-ray! | Soundtrack!
The tangled, torturous path traveled by The Promise, mainland China's official 2005 entry into the Foreign Language Film Oscar race, on its way to American screens (or, rather, one) is, in itself, its own epic drama. Originally picked up for distribution in the major English-speaking territories by the nascent Weinstein Company, brothers Harvey and Bob then quickly gave Chen Kaige's hotly anticipated martial arts epic the same noncommittal treatment they gave most of their Asian acquisitions--including, most (in)famously, Zhang Yimou's 2002 Oscar nominee Hero, which was finally released in 2004 to overdue acclaim and box office success--during their reign at Miramax. The implied plan was to give the film a big push late in the year complete with Weinstein-patented awards campaigning, but as December approached, arrived, and wound down, release dates were constantly shifted, the film was re-edited and re-titled (to the more chopsocky--and wholly inappropriate--Master of the Crimson Armor) and not a faint hint of any sort of promotion, let alone awards baiting, appeared for an oft-insisted awards-qualifying release. Finally, mere days prior to its last-possible-moment release date of December 30, the Weinstein Company returned all of its distribution rights to production company Moonstone Entertainment, who was left to its own devices for the one-week, one-show-a-day qualifying release in Los Angeles. How fitting--dismayingly so--that the film itself would turn out to be as frustrating as its domestic release situation.

After a brief preface that nicely aquaints the viewer with the film's mystical world where deities co-exist with humans (a touch added by the Weinsteins--one of the few adjustments they've made to films that actually work), Chen opens on a beautiful, graceful note as poor young girl Qingcheng makes the titular promise to a not-so-benevolent goddess (Chen Hong): in exchange for all the riches of the world, she is destined to lose every man she ever loves. Beautifully shot (by cinematographer Peter Pau) and accented with effective CGI work, the stage for a lush, lavish adventure.

Potential makes way for complete catastrophe almost immediately, however, when the timeline suddenly shifts forward 20 years for the film's first action set piece. Kunlun (Jang Dong Gun), one of a horde of slaves being sacrificed as bait in battle by military general Guangming (Hiroyuki Sanada), manages to outrun a deadly buffalo stampede. It's not an idea that cannot work, but when the digital effects work is as shoddy and cheap-looking (ironic, considering The Promise reportedly boasts the largest budget for a Chinese film), there is simply no hope. Never mind the idea that Kunlun is supposed to be the fast--the effects for buffalo stampede itself are no better than a bunch of animated GIFs floating across the screen; it's simply embarrassing, and for a film that's supposed be driven by action set pieces, it loses credibility from the get-go. It's also no exaggeration to say that the CGI used to depict Kunlun's speed is pretty much the effect used for the famous straight-outta-Looney Tunes chase sequence in Kung Fu Hustle--except here played with a completely straight face.

Guangming is soon injured in a surprise attack, and he sends Kunlun in his place--or, more specifically, in his crimson armor--to report to the palace, in so doing striking the spark for an increasingly complicated web of relationships, mistaken identities, and conflicting agendas when the disguised slave rescues the now-princess Qingcheng (Cecilia Cheung) from the king. Kaige and co-scripter Zhang Tan don't exactly introduce the new players in the puzzle--evil general Wuhuan (Nicholas Tse) and his black-cloaked minion Snow Wolf (Liu Ye)--and each new plot convolution with the most grace. Just when the story and canvas of characters appear to be established and settled, a new plot element (as opposed to development) is introduced, coming off almost as if the film is being made up as it goes along. In a film of this genre, though, raggedness of narrative is almost expected as the action sequences are what truly matter in driving the piece; unfortunately, Chen serves up more of the overly, unconvincingly, incoherently CG'ed mayhem that got the film that irritates rather than excites. Undoubtedly Chen was hoping the visual effects would heighten the mystical quality of the fights and the world itself, but instead their sloppiness has the direct opposite effect of debunking any sort of attempt at magic.

Then something odd happens with about thirty minutes left to go: Chen figures out how to make the movie work. Gone is all of the embarrassing CG, and its place is some good, old-fashioned wire work--and as such, the action sequences finally deliver and dazzle. More importantly, however--and rather shocking--is that all the frayed, disparate plot threads, whether realistic or fanciful, come together in a way that make both narrative and emotional sense. The talented cast also finally connects with the romantic dimension of the story, and the triangle that forms between Guangming, Qingcheng, and Kunlun is resolved in a genuinely moving fashion.

And that's what makes The Promise such an incredibly frustrating watch. It would have been easier to write the film off as an overambitious disaster, but that Chen is able to somewhat collect himself and the film toward the end just highlights how potentially great the film could have been had more time, thought, and care had been put into it. In their retooling for American audiences, the Weinsteins cut 20 minutes from the film; I cannot imagine the excised material making too much of a difference, as with only a major overhaul/rethink à la what Wong Kar-Wai did with 2046--not to mention a start-from-scratch redo of all of the digital work--could the film have a chance of meeting Chen's lofty ambitions. As it stands, The Promise remains just that, a work with genuine potential and great possibilities that are never quite realized.
In Brief
The Matador (R)

BUY on Amazon: Poster! | DVD! | Blu-ray! | Soundtrack!
On paper, Pierce Brosnan's Golden Globe nomination for Best Actor, Musical/Comedy would seem to be a clear case of the Hollywood Foreign Press Association's penchant for starfucking. But Brosnan's funny, fearless turn as Julian Noble, an aging, burned-out, lonely loser of a hitman just shows how stifled he was by the conventional constraints of 007; while he expectedly hits the action beats on point, he also crafts a complex, fascinating character that is at once scary and pathetic. In perfect lockstep with Brosnan is an equally well-cast Greg Kinnear as Danny Wright, the straight-laced businessman with whom Julian unexpectedly bonds during a trip to Mexico. Unfortunately, as exceptional as the two are individually and especially together, writer-director Richard Shepard's film is ultimately the formula buddy picture that one would expect from the premise. When Danny is instead excited and intrigued rather than repulsed when learning of Julian's profession, Shepard appears to be on his way to creating a much darker and refreshingly cynical take on the tried and true, but the turn toward the Hollywood warm-'n-fuzzy threatened when Julian turns up at the doorstep of Danny and his wife's (Hope Davis) Denver home months later ends up coming true by its final, unsurprising, and rather disappointing plot revelation.
Match Point (R)

BUY on Amazon: Poster! | DVD! | Soundtrack!
Often when something is different from the norm, that difference is mistaken as greatness. Such is the case with Woody Allen's London-set thriller, which is decidedly miles ahead of his most recent work, particularly from a directing standpoint. Where too many of his recent, by-the-numbers romantic comedy efforts felt as if directed on auto-pilot, this dark drama about a married former tennis pro (Jonathan Rhys-Meyers) who falls into a torrid affair with a struggling American actress (Scarlett Johansson) has Allen exhibiting a now-unusual sense of control, craft, and commitment for its 124 tightly-wound minutes; this is no drag-on-forever Hollywood Ending nor an aimless, ambling Melinda and Melinda. Unfortunately, as far as story, this is also nothing terribly new that hasn't glutted theatres (or, for that matter, video shelves) since steamy thrillers became all the rage with the success of Basic Instinct; in fact, all the would-be "hot" touches Allen brings to the Rhys-Meyers/Johansson couplings--necktie blindfolds, oil rubdowns--come off as rather quaint in light of more erotically daring films. Few of its ilk, though, boast the performances that Allen coaxes from most of his cast here: Johansson's fetching femme fatale is likely to earn most of the plaudits, and she imbues what could have been a stock "other woman" role with palpable pain; even better--and likely to be underrated, as she too often is--is Emily Mortimer, exquisitely nuanced as the loving, not-entirely-unsuspecting wife. Dragging down the proceedings, however, is Rhys-Meyers, whose vapid pretty boy opaqueness prevents this cynical tale from fleshing out the moral complexities Allen obviously strives to address; one wonders how much more effective the piece could have been had Allen cast the far more capable Matthew Goode, who is here somewhat wasted as Mortimer's brother/Johansson's fiancé, instead.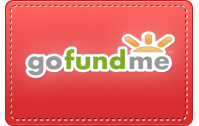 M O V I E S
In Brief
Caché (Hidden) (R)

BUY on Amazon: Poster! | DVD! | Blu-ray!
Michael Haneke's mystery thriller may not offer the conventional genre satisfactions--its central question is never given a clear, cut-and-dried resolution and explanation, for instance--but so masterful is Michael Haneke's direction that the film's captivating overall spell is a richer reward than any blatant answer. Daniel Auteuil and Juliette Binoche play a married couple with child whose seemingly happy and peaceful existence is upended when increasingly intrusive videotapes show up on their doorstep and help unearth the long-held secrets and insecurities. Dense, deliberately paced, yet suspenseful and genuinely involving, as Auteuil and Binoche's performances lending piercing intimacy to Haneke's tightly-wound, visually inventive proceedings.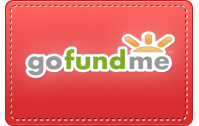 M O V I E S
In Brief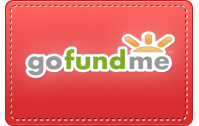 ---
We are a participant in the Amazon Services LLC Associates Program, an affiliate advertising program designed to provide a means for us to earn fees by linking to Amazon.com and affiliated sites
The Movie Report Archive/© Michael Dequina
All images and multimedia files are copyright their respective copyright holders and no rights are given or implied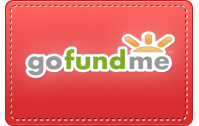 Please keep The Movie Report/
Mr. Brown's Movie Site alive
by generously submitting a PayPal donation.