#477 - 479
October 7, 2005 - October 28, 2005
all movies are graded out of four stars (
)
We are a participant in the Amazon Services LLC Associates Program, an affiliate advertising program designed to provide a means for us to earn fees by linking to Amazon.com and affiliated sites.
M O V I E S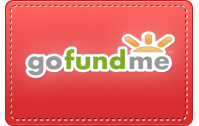 M O V I E S
In Brief
Domino (R)

BUY on Amazon: Poster! | DVD! | Blu-ray! | UMD!
After tackling projects with some semblance and/or pretension of dramatic gravitas in recent years, Domino finds Tony Scott regressing to the shamelessly shallow showiness synonymous with his earlier work. While that is not necessarily a bad thing, it is a bit of a letdown considering he's working with a real-life subject that would lend itself to a balance between visual slickness and narrative substance: the late Domino Harvey (played here by Keira Knightley), daughter of actor Laurence Harvey, one-time model and bounty hunter. But those looking for a serious look at what is no doubt an intriguing life won't find it here; the opening text disclaimer of "based on a true story... sort of" is actually misleading as aside from those details mentioned above, the story concocted by Scott and scripter Richard Kelly in no way, shape or form resembles any sort of actual events.

What Domino's screen story is, however, is a wild, funny, sometimes surreal, action-adventure audiovisual experience. To call it a traditional "movie" seems a wholly inappropriate description of the hyperactively imaginative sensory overload of guns, nunchucks, blood, raucous comedy and media satire. There is a twisty plot at work here--while under interrogation about a heist gone horribly awry, Domino reflects on the events leading up to her current predicament and her life in general--but Scott and Kelly feel less concerned with any straightforward storytelling than creating a chaotic cacophony that, though not exactly moment-to-moment reflective of Harvey's life, is perhaps truer to capturing the extreme spirit of her rough-and-tumble existence. Knightley is still a limited actress with some irksome habits (namely, reciting dialogue through clenched teeth), but for a film that makes no bones about operating on stylish surfaces, Scott employs her presence and her tics wisely for the part of a tough grrl. Domino is the very definition of divisive cinema; its restless visual style, jagged plotting, bursts of broad humor alternating with those brutal violence, tenuous connection with reality, and 90210 name-checking destined to send heads spinning in both good and bad ways. The sound and fury may not be signifying anything particularly deep, but sometimes sound and fury can be quite something in its own right--and for a true character (in every sense) like Domino, it's enough.
Doom (R)

BUY on Amazon: Poster! | DVD! | VHS! | Soundtrack! | Video Game!
The bar for the video game-to-film genre is so horrendously low that it wouldn't take a whole lot to surpass expectations, but the makers of Doom deserve a bit more credit for noticeably putting in some trace of effort into the picture. On a technical level, the monsters tearing through the humans on a colony on Mars are believably menacing and slimy, the latter quality being particulraly impressive when they're blown to bits. Director Andrej Bartkowiak, an old and fairly reliable hand when it comes to putting together factory-line studio actioners, approaches the workman-like proceedings with style; he has a good sense of pace, has the sense (no doubt from working as an editor on action films for years) to not hack his set pieces so much that it renders the action virtually incomprehensible. Even the actors here lend a bit of credibility to the enterprise, particularly Dwayne "The Rock" Johnson, whose relaxed and committed demeanor on top of his famously imposing presence makes me look forward to the day he gets a top-notch vehicle with someone formidable behind the camera to match. Until then, flimsily, forgettably fun fluff Doom just feels like him marking time and paying more dues until the more interesting and challenging offers come his way.
D V D
Batman Begins (PG-13)
Movie:
; Disc:

BUY on Amazon: Poster! | DVD! | Blu-ray! | VHS! | UMD! | Soundtrack! | Movie Book (1)! | Movie Book (2)! | Movie Book (3)! | Video Game!
Christopher Nolan's reboot of the venerable comic book-based film franchise is one of the best summer blockbuster entertainments ever to hit the screen, but the reason for that was not due to the traditional popcorn reasons of stunts, effects, and spectacle (though those qualities were definitely not in short supply); instead, it was the unusual attention to character--namely, the title Caped Crusader (played perfectly here by Christian Bale), whose ridiculously complex self is truly, finally the star here, unlike in previous big-budget treatments. So it's disappointing to find that the special features on disc two of Warner's two-disc deluxe edition focus largely on the razzle-dazzle technical aspects--a point driven home by the ridiculously elaborate menu design. A filmmaker friend of mine once defended to me the no-frills menu design for the DVD of one his big-budget superhero blockbusters that "it's a movie... not a video game," and the producers of the disc didn't keep them in mind, as one has to sift through pages of an "interactive comic book" to get to the main navigation menu. (There is an option to bypass this, but it's not made terribly clear.)

Once there, the goods may feel a bit anticlimactic as it largely derives from material obviously shot for the electronic press kit, but there is some good behind-the-scenes, on-location shoot and rehearsal footage, and Nolan, co-writer David Goyer, and Bale are remarkably eloquent in their insights--which makes it all the more disappointing that none of them do a full-length commentary track (no doubt on the way in a super-deluxe edition to be release somewhere down the line), not to mention that precious little space is devoted to the writing and characterization aspects that made the film so strong. Most of that is covered in one segment, "The Journey Begins"; and there is a nice featurette, "Genesis of the Bat," which goes into some specifics on the comics that ultimately helped shaped the screen story. The rest of the features predictably cover the three S's of Stunts, Special FX, and Sets, but for recycled EPK a great deal of detail is offered on these technical aspects, further more on an art gallery featuring concept art and poster designs. "Confidential Files," a selection of character profiles and specifications on Batman's various gadgets, is nice if a throwaway; even more disposable and marginally amusing at best is "Tankman Begins," a short on disc one produced for this year's MTV Movie Awards. Starring Jimmy Fallon, the bit is all too reminiscent of tiresome one-joke Saturday Night Live sketches--the Tumbler/Batmobile resembles a tank, so everyone calls the driver Tankman! Such hilarity! Far more worthwhile is the 72-page softcover book featuring Bill Finger and Bob Kane's original 1939 Detective Comics tale that launched the "Bat-Man" and two other tales referenced in the "Genesis of the Bat" segment. One minor gripe: the book is substantially smaller than the DVD keep case, making for an odd fit in the slipcase that carries both.

Specifications: 2.40:1 anamorphic widescreen; English and French 5.1 Surround; English, French,and Spanish subtitles; English closed captioning. (Warner Home Video)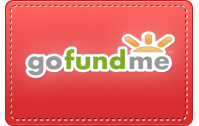 M O V I E S
The Gospel (PG)

BUY on Amazon: Poster! | DVD! | Soundtrack!
With a title like The Gospel, it would be easy to peg Rob Hardy's faith-themed drama to be a piece of exclusionary, preach-to-the-converted propaganda. But the writer-director manages to achieve the tricky feat of creating a film that respectfully represents its milieu while effectively delivering a resonant message that is as uplifting as it is universal.

The basis of the film is recognizably, specifically Bible-based, however, as it is a variation on the story of the prodigal son. Here it is David Taylor (Boris Kodjoe), a successful R&B singer who returns to home to Atlanta when he learns of his estranged bishop father's (Clifton Powell) ailing health. The Bishop's condition also happens to reflect the sad state of his beloved church, for which David's childhood friend Charles Frank (Idris Elba), now a reverend and heir apparent to the Bishop, has grand recovery plans. David's plans of a smooth homecoming, though, are quickly quashed when he's not exactly welcomed with open arms but rather raised-eyebrow whispers and condescension; his celebrity status matters little even to a simple young woman like Rain (Tamyra Gray), the single mom choir singer in whom David takes an interest.

Oddly enough, while David's thread is the one that is overtly scripture-inspired, it is also the least interesting and involving, partly because of the rote familiarity of it, but also due to the casting of Kodjoe. While the erstwhile ensemble member of Showtime's Soul Food admirably takes on a stretch for his first big league big screen lead, he never really rises above the merely adequate at best. He never quite owns the character's musical numbers, whether the opening R&B number or his centerpiece gospel performance; while the lipsynching task (David's singing vocals are provided by Greg Kirkland) does put Kodjoe at a disadvantage from the get-go, he doesn't put forth the necessary effort to make the illusion of David's "singing" convincing. Ironically, in other areas his performance too visibly shows his strain, coming off as uneasy and a bit of a dramatic lightweight in the presence of his more formidable co-stars, whether the likes of seasoned veterans such as the terrific Powell and Aloma Wright (especially noteworthy as church secretary Ernestine) or the effortlessly commanding Elba and Nona Gaye (as David's cousin and Charles's wife Charlene).

Luckily there are those other actors and storylines to carry the film when interest in David and his plight flags. In fact, Hardy could have easily made the film about Elba and Gaye's characters, and it probably would have been better for it. Both Charles and Charlene go through their own individual spiritual journeys--Charles in reconciling the ego boost of his "mega-church" ambitions with their selfless intent; Charlene in coming to grips with her buried feelings of inadequacy--that lead to epiphanies in a far less predictable and hence involving manner than the prodigal son track, but even more engrossing is the story of their strained relationship. While the reasons for their marital troubles are never explicitly stated until the end, Elba and Gaye are remarkably eloquent and captivating in their silence and stillness, reaching levels of nuanced emotional complexity not present anywhere else in their film. When their subtle anguish finally reaches a climactic eruption, the searing scene just underscores just how much more powerful the film and impactful its faith-affirming message could have been had the film centered around them.

Even so, in its existing, simpler state The Gospel effectively conveys that message without bludgeoning a specific belief structure into its audience. Hardy approaches the film as though it just so happens that this particular story takes place within the Southern Black Christian church, no more, no less; the underlying theme about recovering one's sense of identity, home, and faith--in whatever that may be--comes across in a relatable way regardless of one's denomination. Helping immeasurably is the buoyant music; the soundtrack features a number of rousing original tunes by Kirk Franklin and stirring performances by Gray as well as a number of gospel stars appearing in cameos, such as Fred Hammond (who executive produced), Yolanda Adams and Martha Munizzi. But beyond the music itself, these energetic sequences are effective because they ring so true; unlike the glossy Hollywood movie musical number treatment in films such as The Fighting Temptations or even the climax of Diary of a Mad Black Woman, The Gospel's performance scenes feel genuine, playing as if directly culled from an actual Sunday service. In focusing his camera on those singing and clapping in the pews as much as those doing so in the choir, Hardy creates a palpable, welcoming sense of community; the musical moments here are not about highlighting singers' voices but how these voices can bring people together despite their differences and flaws and then create and share in a greater sense of uplift.

The Gospel works in a similar way; despite some unevenness and technical turbulence along the way, everything assembles into an appealing and entertaining package that makes up for whatever it lacks in perfectly polished sheen in exuberance and passion for its subject and message. From top to bottom those involved in the project obviously believe, and by the time the last note rings out, one may be surprised as to how much one has come to believe as well.
D V D
Special Edition Catalog Titles
Cinderella (G)
Disc:

BUY on Amazon: Poster! | DVD! | VHS! | Soundtrack!
Toy Story 10th Anniversary Edition (G)
Movie:
; Disc:

BUY on Amazon: Poster! | DVD Set! | DVD! | Blu-ray Set! | Blu-ray! | VHS Set! | VHS! | Soundtrack! | Book!
While it doubtlessly has its charms, I never considered Disney's 1950 take on the fairy tale favorite Cinderella to be worthy of the "masterpiece" label the studio slaps on all of its animated features, even if it marked the beginning of an especially fruitful post-warera for the venerable studio. Although it clocks in at only 76 minutes, the film still feels slight and padded out, with various side concerns involving our put-upon heroine's (voiced by demo track singer Ilene Woods--a refreshing change from the star-mad casting of today's animated feaures) rodent friends and the evil stepmother's equally evil cat Lucifer padding out the run time, not to mention a fairly substantial subplot involving the mice making a dress for her padding out the run time. The needless complications added to the climactic glass slipper reveal scene are the most annoying of all, coming off less as creative ideas to build suspense than mechanical, borderline desperate ways of stalling.

While the film itself may not exactly be one for the ages, the musical score most certainly is. While most hold a certain fondness for the instantly-recognizable "A Dream Is a Wish Your Heart Makes" and the Fairy Godmother's iconic "Bibbidi-Bobbidi-Boo," for my money the best tunes are the haunting "Sing Sweet Nightingale" (which also boasts perhaps the film's best animation) and the lushly lilting "So This Is Love." One of the Platinum Edition DVD's "Backstage Disney" documentary segments goes into detail on the making of the musical score, revealing such interesting factoids that Uncle Walt enlisted a crew of Tin Pan Alley songwriters in a naked attempt to win chart hits--showing that the trend of recent Mouse efforts to graft on end credit "pop versions" of tunes traces back to a far longer legacy. The music also gets its own themed supplement section on the second disc, serving up some archival goodies as unused demos and Woods's appearances on a pair of radio shows and Perry Como's television variety program.

As with all of their Platinum Edition DVD releases, Disney has packed the two discs with supplementary material. Disc two is where most of the riches reside, with the now-traditional, aforementioned "Backstage Disney" documentary tracing not only the development of the project but placing it in its proper historical context. Animation aficionadoes will be spoiled by not only the deleted scenes and copious concept art and storyboard galleries but two extended documentary features: a lively roundtable discussion about the work of the legendary animators affectionately known as the Nine Old Men, featuring torch-bearers such as Brad Bird, John Musker, and Ron Clements, hosted by Joel Siegel; and an extended look at the groundbreaking work of largely-unknown (to the masses, that is) concept/color artist Mary Blair, who in addition to working on animated features designed no less than the "It's a Small World" attraction at the Magic Kingdom. In addition to the previously mentioned music tidbits, two more fascinating nuggets are dusted off from the archives: an excerpt from a 1955 episode of The Mickey Mouse Club featuring the physical model for Cinderella, Helene Stanley; and the curiosity that is the 1922 silent "Laugh-o-Gram" that, despite its title, holds a tenuous connection to the Cinderella tale at best. A less satisfying vault feature is "The Cinderella That Almost Was," which, like a similar feature on the Bambi Platinum Edition DVD, takes potentially interesting transcripts of story meetings and ruins them by "re-enacting" them with overwrought voice actors.

For all the useful features on the two discs, per the norm there's the usual filler. The "Games & Activities" section on the second disc is strictly for the young ones; best summing up the features here is a rather insufferable 17-minute segment called "House of Royalty," in which Disney Channel moppet Alyson Stoner goes through various training sessions to act more like a princess. That said, cutesy is preferable to downright painful, which is the only way to describe the first disc's music video for a dance-pop cover of "A Dream Is a Wish Your Heart Makes," performed by "the Disney Channel Circle of Stars," led by (who else) Raven. I can't imagine even the stars' target demographic deriving much pleasure from this overproduced monstrosity, let alone the indulgent "making of the video" segment that takes up valuable space. For corporate synergy at its most shameless, disc one is capped off by the sports documentary segments "Cinderella Stories," "presented by" ESPN Classic; while as well-produced as most of the Disney subsidiary network's output, it really doesn't belong here.

Many applied the label "instant classic" to Toy Story when it was first released in the fall of 1995, and the decade that has passed has proven that such a designation was not so much hyperbole than the truth. The jokes still generate big laughs; the animation, while far from state -of-the-art at this point, still impresses; and above all else the characters and emotions still resonate--which has proven to be a hallmark for all Pixar animated features. The sensory experience is still a huge part of the film's appeal, and the new edition features a new, even more crystalline transfer and beefed-up 5.1 Dolby EX and DTS audio tracks.

Most of the supplements on the new two-disc 10th Anniversary Edition are recycled from the long out-of-print Ultimate Toy Box set, released in 2000 which packaged the film with its 1999 sequel and a supplement disc. This is hardly a bad thing, however, as these extras--ranging from a feature length commentary with director John Lasseter and other key crew; extensive documentaries detailing the film's origins and development; deleted scenes and concept art--pretty much gave all the background and insight one would need on the film. The new bonus material, however, is far from redundant as it offers a look on the project with the perspective of time. For an 11-minute segment, the new disc one featurette "The Legacy of Toy Story" delves deep into the film's historical significance and lasting artistic and pop culture influence, sprinting through thoughts from a variety of contributors, from Lasseter and other crew members as well as voice leads Tom Hanks and Tim Allen to Hayao Miyazaki and no less than Buzz Aldrin. Particularly noteworthy is how candid the contributors are allowed to be, with Brad Bird bluntly calling on studio's subsequent animation attitude of putting technological advances over old fashioned character and story. "Filmmakers Reflect," a disc two roundtable with Lasseter and writing collaborators Andrew Stanton, Pete Docter, and the late Joe Ranft, could have easily been one big gloat session, but they bravely recall their own mistakes and not-so-small obstacles, including a disastrous initial screening after which the project was rebooted from scratch. That said, the collection of outtakes that directly follows the discussion proper does reek a bit of self-indulgence. The final new bonus feature is a bit of filler, however: the set-top "The Claw!" game, which mimics those toy machines one would find at arcades and the local Denny's.

Cinderella specifications: 1.33:1 full frame; English 5.1 Surround; French and Spanish; English subtitles; English closed captioning. Toy Story specifications: 1.77:1 anamorphic widescreen; English DTS; English 5.1 Surround; French and Spanish; English subtitles. (Walt Disney Home Entertainment)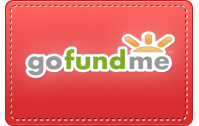 ---
We are a participant in the Amazon Services LLC Associates Program, an affiliate advertising program designed to provide a means for us to earn fees by linking to Amazon.com and affiliated sites
The Movie Report Archive/© Michael Dequina
All images and multimedia files are copyright their respective copyright holders and no rights are given or implied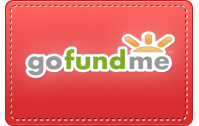 Please keep The Movie Report/
Mr. Brown's Movie Site alive
by generously submitting a PayPal donation.