all movies are graded out of four stars (
)
...to The Movie Report, the free e-mail newsletter companion to Mr. Brown's Movie Site:
(Note: If you are a current subscriber and wish to update your mailing address, e-mail me your new information.)
Subscribe to The Movie Report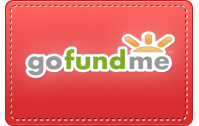 D V D
Cursed

Movie:
; Disc:

BUY THE: Poster! | DVD! | VHS! | Soundtrack!
Wes Craven and Kevin Williamson's werewolf thriller arrived in theatres earlier this year living up to its title, as its long journey to the screen included many rewrites, recasts, reshoots, and--most infamously of all--a full production shut down during which the project was extensively rethought. As if that were enough, there was the studio's rather inexplicable decision to cut down the film to a PG-13 for the theatrical release, sealing its commercial doom. Dimension Home Video's unrated edition DVD corrects that last wrong, as it features the far gorier original cut (more of an R than an NC-17, though), which Dimension actually screened for press at early screenings (and is in fact the version I saw when I attended a screening). But anyone expecting any insight or even mention of the film's original conception will be disappointed. There are four behind-the-scenes featurettes which appear expressly edited together for this DVD release as they are one incorporates press junket interview footage of lead Christina Ricci and they are all fairly spoiler-heavy. However, the main interest of all of these segments is the makeup and effects work, and none of the actors, nor Craven or Williamson, give sound bites referencing the earlier version; commentary is offered on selected scenes, the participants are all from the technical effects crew, including actor Derek Means, who donned the werewolf suit. No deleted scenes are included from either the release or scrapped versions. Given how poorly the film was ultimately received, it appears doubtful there will be a more extensive DVD edition released in the future, making this disc a missed opportunity to give a really interesting insight into the Hollywood studio "creative" process.
Specifications: 2.40:1 anamorphic widescreen; English 5.1 Surround; French Dolby Surround; English and Spanish subtitles; English closed captioning. (Dimension Home Video)
Hostage (R)

Movie:
; Disc:

BUY THE: Poster! | DVD! | VHS! | Soundtrack!
This Bruce Willis actioner's spectacular, film noir-inspired opening title sequence--still the best of 2005, bar none--does lose some (but only a little) of its impact on the small screen, the rest of this thriller benefits from the downsizing. The "top the topper" turns this initially promising thriller in which a big city negotiator-turned-small town police chief (Willis) deals with a deadly hostage crisis that comes to hit close to his home still come off almost laughably overblown (namely how Ben Foster, as one of three young criminals at fault, suddenly morphs into an mad slasher/supervillain), but it's easier to swallow in the home entertainment context.
Miramax's DVD package is similarly easy to take--solid if not particularly remarkable. Director Florent Siri gives credit to all of his influences from classic film noir in a fairly informative commentary track, but his soft, French-accented tones make could have a lulling tranquilizer quality if viewing and listening on little sleep. Siri also lends optional commentary for a selection of extended and deleted scenes; though his comments for just about all of the pieces could be taken care of with a blanket "this slowed the film down" text explanation, the willingness to do a full commentary is welcome. The token behind-the-scenes featurette is obviously pulled from the electronic press kit, but the fluffiness of the segment is counteracted by the insight Siri lends in his commentary.
Specifications: 2.35 anamorphic widescreen; English 5.1 Surround; French Dolby Surround; English and Spanish subtitles; English closed captioning. (Miramax Home Entertainment)
The Pacifier (PG)

Movie:
; Disc:

BUY THE: Poster! | DVD! | VHS!
With its entry into the home entertainment market, Vin Diesel's bid for assume Arnold Schwarzenegger's mantle of kid-friendly muscleman achieves its ultimate destiny as a virtual babysitter for the kids while parents attend to other concerns. And while Disney's DVD edition (available in both full screen and widescreen) is far from a barebones release, the extras are generally as inconsequential as the main feature. The most substantial is the running commentary with director Adam Shankman and writers Thomas Lennon and Robert Ben Garant, and that's almost solely due to the writers' revelation that the film was originally written as a vehicle for Jackie Chan (what a far more amusing film that would have been); the rest of the time the three, particularly Shankman, crack bad jokes. The token behind-the-scenes featurettes, one focusing on Diesel and another on co-star Brad Garrett, are obvious recycled EPK leftovers. The "outrageous" blooper reel will probably only be so for those who worked on the film, and the brief selection of deleted scenes justify their excision. But then this movie was one of the biggest hits of early 2005, so perhaps all of these supplements play simply for the fans.
Specifications: 2.35:1 anamorphic widescreen; English 5.1 Surround; French Dolby Surround; English and French subtitles; English closed captioning. (Walt Disney Home Entertainment)
Subscribe to The Movie Report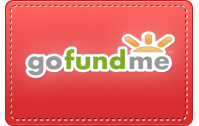 Subscribe to The Movie Report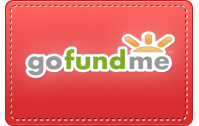 Subscribe to The Movie Report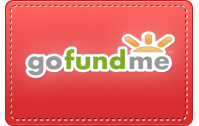 ---
The Movie Report Archive/© Michael Dequina
All images and multimedia files are copyright their respective copyright holders and no rights are given or implied