Archive
July 2005
Volume 1
#467 - 468
July 1, 2005 - July 8, 2005
all movies are graded out of four stars (
)
...to The Movie Report, the free e-mail newsletter companion to Mr. Brown's Movie Site:
(Note: If you are a current subscriber and wish to update your mailing address, e-mail me your new information.)
M O V I E S
Fantastic Four (PG-13)

BUY THE: Poster! | DVD! | VHS! | Soundtrack! | Score CD! | Movie Book!
The good news: Fox's much-dreaded feature film adaptation of Marvel's venerable "world's greatest comic magazine," Fantastic Four is not the awesomely awful catastrophe all early indications suggested. What it is, however, is still far from fantastic--an overall mediocre movie with some awesomely awful moments.

Damning--or rather more appropriately, dooming--the film from the start is the atrocious screenplay, credited to Mark Frost (falling far and hard from his Twin Peaks glory days) and Michael France but bearing the unmistakable scars of incessant re- and rush-writing. After the intelligent, respectful riches of Batman Begins, this Fantastic Four film is a throwback to the condescending Hollywood attitude of "it's only a comic book" merged with the contemporary blockbuster mentality of having the script barely hold together the lavish effects work. There is no story here beyond the familiar-to-comic-fans origin sequence, but even that has been tweaked in that Tinseltown tradition of trying to "top the topper." Indeed, our titular quartet--Reed Richards (Ioan Gruffudd), Ben Grimm (Michael Chiklis), Sue Storm (Jessica Alba) and her brother Johnny (Chris Evans)--respectively become the fantastically super-powered Mr. Fantastic, Thing, Invisible Woman and Human Torch after getting caught in a cosmic storm during an outer space expedition. However, said expedition now occurs aboard not a space shuttle-like vehicle but a space station owned by Victor Von Doom (Julian McMahon)--who also happens to be up there in space and transformed along with them, thus making a major alteration to the classic mythology of the armored archnemesis that will come to be known as Dr. Doom.

But what the writers and director Tim Story do to Doom--making his armor and electrical powers organic, not mere functions of a suit--is just a more dramatic example of how the characters in Fantastic Four are familiar by name but not quite as recognizable in execution. Alba is undeniably enticing eye candy, but she's all wrong in temperament for the firm yet motherly Sue, not to mention not a convincing peer to Gruffudd's Reed and especially Chiklis's Ben. Gruffudd seems more interested in keeping his American accent straight than making line readings completely convincing as Reed, whose trademark white temples are inexplicably subtle and tend to virtually disappear in distant shots. Evans's Johnny is a bit closer to the hothead punk of the page, but he forgets to make him the slightest bit likable, not to mention he looks markedly older than "big sister" Sue. The only principal cast member completely at home is Chiklis, who perfectly embodies Ben pre- and post-transformation. (He is only outdone by the casting of the Four's trusty mailman, Willie Lumpkin, which is a small but savory moment of sheer genius.)

The convincingly rough and rock-like yet remarkably expressive makeup used to transform Chiklis into the ever-imposing Thing is reflective of the fine technical work on display in the film. The cosmic storm is an impressive sight, and John Ottman's score does its job to aurally punch up whatever's on screen. Sue's invisibility powers are convincing, and Johnny's full-body flame effects are the showstopper it should be. Reed's stretching powers aren't nearly as fluid nor consistent as Elastigirl's in The Incredibles, but for the most part they appear as they do in the comic. Even Dr. Doom looks the part...

...that is, when he finally suits up, mask and all, which comes literally in the final minutes--a tribute to the thoroughly confused writing. After the Four's transformation and their "coming out" during a spectacular series of smash-ups on the Brooklyn Bridge, there is not only not another action sequence until the final stretch, but also no discernible story. Most of the time is spent with the four bickering while locked up in the penthouse of the Baxter Building as Reed tries to find a way to reverse their condition. And Doom? As a scar on his face grows, Victor speaks a lot of score-punctuated evil without ever really doing or planning anything. Talk, talk, and more talk--the very ingredients for blockbuster summer movie excitement.

The tedium is occasionally broken by a laughably boneheaded sequence here and there. Ben's love interest meets him in the middle of the night in the middle of the street... while clad only in a thin nightie, with no overwrap. A special trophy given to Doom for doing good deeds for the people of his native Latveria is revealed to be... the creepy-looking steel mask he will later don. But there aren't enough moments like that to move Fantastic Four into the realm of ridiculous, hilarious camp. As it stands, it's a fairly dull, thoroughly mediocre adventure--hardly the cinematic treatment Marvel's first family deserves.
In Brief
Dark Water (PG-13)

BUY THE: Poster! | DVD! | UMD! | Soundtrack! | Short Story!
Walter Salles's remake of the Japanese horror thriller Dark Water and Hideo Nakata's 2002 original make for an interesting study. Both are virtually identical, beginning to end, from a narrative perspective, but the approaches are completely different--and equally valid. While Ringu-master Nakata's film was more of a straight-up ghost story/mystery, the director of The Motorcycle Diaries takes a more reality- and psychologically-rooted approach for this English language version. Again, a divorced mom, here named Dahlia (Jennifer Connelly), in the midst of a nasty custody battle and her young daughter (Ariel Gade) try to start life anew in a run-down apartment building (which, in line with the grittier approach, is even more dank and overall disgusting in this take), but there appears to be some strange goings-on in the unit directly above, which has a water leak that for some inexplicable reason apparently cannot be stopped.

While the creepy water stain that grows on Dahlia's ceiling is more dirty and messy than in the original, it's less the focus here than real-world stressors--making ends meet; legal stuggles with her ex (Dougray Scott); putting up with a less-than-cooperative building manager (John C. Reilly, doing his scene-stealing thing) and a weirdo super (Pete Postlethwaite); dealing with her daughter's teacher's (Camryn Manheim) concerns over an "imaginary" friend--and her rapidly disintegrating mental state. Connelly's made a niche of playing desperate, well-meaning women at the end of their rope, and here she gives another wrenching and indelible turn, in so doing maintaining the film's emotional authenticity when the plot takes its ultimate turn to the fantastic. Curiously, while Salles and scripter Rafael Yglesias stays true to Nakata down to the somber coda, this more grounded edition plays the epilogue sunnier compared to the more supernatural original. Perhaps even more curiously, the new approach to the end--and the entire film--plays just as effectively in its own right.
D V D
Hitch (PG-13)
Movie:
; Disc:

BUY THE: Poster! | DVD! | VHS! | Soundtrack!
The year is more than half over, and Will Smith's long-overdue transition to romantic leading man from back in February still ranks among more charming entertainments of 2005. On the small screen, the cumulative effects of the film's quiet delights are amplified, as it lends greater intimacy to this story of the titular "date doctor" (Smith, at his smoothest and most appealing) and the one woman (Eva Mendes, sassy, sexy, and sweet) with whom everything goes wrong for him. While he was surprisingly effective on the big screen, the slightly more schticky antics of Kevin James as one of Hitch's clients is a bit more at home on the tube, and his character's relationship with Amber Valletta's heiress maintains its humor and poignance.

Given how the film was such a huge blockbuster hit early in the year, Sony's DVD treatment is a bit disappointing. The themed documentary featurettes put together expressly for the disc do delve deeper than most would find on studio releases; while featurettes on the NYC location shoot and costume design do have an EPK-ish air, but the other three offer a little more. The least interesting of the trio covers real-life "date doctors"; another focuses on Smith's record-breaking whirlwind tour of UK premiere events in a single day; and the most amusing focuses on James's improvised "dance" moves, featuring some never-before-seen footage. The light spirit carries on in the gag reel, some moments of which have a "you had to be there" quality. Some brief deleted scenes, including an alternate take of the opening sequences using score by George Fenton instead of Sam Cooke's "Wonderful World," are featured with introductions by director Andy Tennant. Tennant, Smith, nor anyone else offers a running commentary for the film, which would have been nice if not expected considering the film's success, not to mention the film was such a pet project for producers Smith and James Lassiter (maybe fodder for a later, super-duper-special edition?). A music video for Amerie's soundtrack cut "1 Thing" fills out the good, but not great, platter.

Specifications: 2.40 anamorphic widescreen; English 5.1 Surround; French Dolby Surround; English and French subtitles; English closed captioning. (Sony Pictures Home Entertainment)
Subscribe to The Movie Report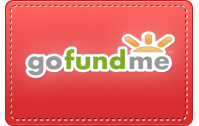 M O V I E S
In Brief
Rebound (PG)

BUY THE: Poster! | DVD! | VHS!
Rebound will probably go down someplace in the cinema history books, as it is the first film--or television project, for that matter--in which star Martin Lawrence never goes "DAAAAAAAAAAAAAAMN!" And that, right there, is the only remotely memorable thing about Lawrence's tedious attempt to make the Eddie Murphy-esque transition from raucous raunch to family-friendly film. If Lawrence set out to make a film as antiseptic and cringe-worthy as those uninspired cash-in vehicles by the sadly defanged Murphy, then he has most certainly succeeded--no surprise, considering the person at the helm is none other than Steve Carr, veteran of the Kiddie Eddie beat with Dr. Dolittle 2 and Daddy Day Care. In this latest Bad News Bears-ish (itself set for remake later this month) kids sports comedy, Lawrence plays an arrogant ex-college hoops coach who, as a PR stunt, takes over as basketball coach at his old junior high school. The rest is predictable paint-by-numbers: the team is a bunch of non-athletic misfits with a pathetic record; Lawrence is initially indifferent to the squad but gradually takes an interest and turns things around; Crucial Big-Time Meeting coincides with the kids' Big Game. But even for a formula picture, the movie is remarkably lazy. While we see the team's record improve via the ever-reliable (cue Team America music here) montage of newspaper headlines, we never really witness them getting better at the game: one minute, they suck; next minute, the headline montage; then they're in the championship final. Laziest of all, though, is the humor, or what passes for it; unlike Murphy's phoned-in family flick performances, Lawrence hams it up as he does anywhere else, and the overselling just further underscores how weak and unfunny the material is. Rebound? More like Technical Foul.
Subscribe to The Movie Report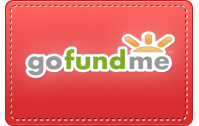 ---
The Movie Report Archive/© Michael Dequina
All images and multimedia files are copyright their respective copyright holders and no rights are given or implied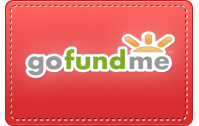 Please keep The Movie Report/
Mr. Brown's Movie Site alive
by generously submitting a PayPal donation.