#462 - 463
May 6, 2005 - May 20, 2005
all movies are graded out of four stars (
)
...to The Movie Report, the free e-mail newsletter companion to Mr. Brown's Movie Site:
(Note: If you are a current subscriber and wish to update your mailing address, e-mail me your new information.)
M O V I E S
In Brief
Subscribe to The Movie Report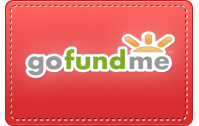 M O V I E S
In Brief
Kingdom of Heaven (R)

BUY THE: Poster! | DVD! | Blu-Ray! | UMD! | Soundtrack!
With large-type text blaring "From the director of Gladiator," and an image of top-billed star Orlando Bloom with sword swinging and lustrous locks flowing, the marketing team at Fox obviously knows what commercial-friendly elements to exploit in promoting this period epic. But the films the advertising is obviously trying to evoke--director Ridley Scott's 2000 blockbuster and Bloom's previous success with The Lord of the Rings trilogy, which made Bloom a star--have little in common with Scott and Bloom's latest foray into swordplay and large-scale battles. In fact, the swordplay and battles are just about the only common factor between those films and this drama about young blacksmith Balian's (Bloom) coming of age as a knight and a man during the Christian versus Muslim battle for Jerusalem during the Crusades. While Scott again proves himself a masterful action technician with the nicely-stage opening swordfights and the even more impressively mounted large-scale combat sequences (which convincingly blend practical sets and extras with digital enhancements), he falters where his Best Picture winner excelled: in establishing a human connection to the characters amid all the chaos. For all the great footage of catapults, beheadings, and crumbling walls, there isn't much reason to care about anyone, whether Balian, his estranged father (Liam Neeson, dusting off his old Rob Roy and Phantom Menace training), the nubile young princess (The Dreamers's Eva Green, keeping her clothes on this time, alas) who catches Bloom's eye, or a leprosy-stricken king (Edward Norton, hiding behind a mask). While the mutually respectful showdown of the military minds between Balian and the Muslim army leader (Ghassan Massoud) lend some interest, it doesn't exactly warm up the chilly proceedings. The lavish but coldly hollow spectacle that plays out is thus a whole lot of sound and fury signifying, if not exactly nothing, then not particularly very much.
xXx: State of the Union (PG-13)

BUY THE: Poster! | DVD Set! | DVD! | Blu-Ray! | UMD! | Soundtrack!
When one sees the "produced by Neal H. Moritz" credit, one knows exactly what lies in store: lots of slam-bang, popcorn-ready entertainment, without the pesky emotional pretentiousness that often mars the productions of his spiritual forebear, Jerry Bruckheimer. This sequel/spinoff to xXx delivers exactly that, and in much more satisfying doses than that 2002 Vin Diesel vehicle. A large part of the reason is the loss of key principals: Diesel, director Rob Cohen, and the extreme sportsman-turned-secret agent premise. The last proves to be especially liberating, as director Lee Tamahori is not hamstrung by a skateboarding and bungee-jumping quota and thus given free rein to indulge in the outlandishly excessive and thoroughly exciting stunts and set pieces that characterized his energetic work on the 2002 James Bond installment Die Another Day. Good old fashioned guns, explosives, and kicking ass are the sports of choice for the new xXx, convict Darius Miles (Ice Cube), who is recruited by former military cohort Gibbons (Samuel L. Jackson, the only major returnee) to foil a dastardly conspiracy plot that could ultimately affect (yes) the state of the union--in both the national welfare and Presidential address sense. But, of course, whatever passes for story is secondary to action and style, and Tamahori, Jackson, and an appealingly game Cube (who, for all his convincing badassitude, is also able to lend the film a more relatable everyman quality that the steroid-ized Diesel never could) deliver the no-thinking-required, over-the-top goods, with some surprising--and very funny--digs at the original film by screenwriter Simon Kinberg providing the icing on this tasty bit of cinematic junk food.
D V D
The Life Aquatic with Steve Zissou (R)

Criterion Collection #300
Movie:
; Disc:

BUY THE: Poster! | DVD! | VHS! | Soundtrack!
Wes Anderson has often been accused of being self-indulgently quirky and esoteric, particularly in the case of his most recent film, The Life Aquatic with Steve Zissou. While I certainly understood this complaint, I never shared in it--that is, until viewing the "Mondo Monda" extra on Criterion's DVD of the film. A mock Italian film talk show episode in which a pompous host grills Anderson and co-writer Noah Baumbach, its obvious point is to poke fun at the pretentiousness of both filmmakers and film snobs--a joke that grows old within a minute, let alone the 15 or so the segment runs.

Luckily, my general Anderson love remains unfettered by the rest of Criterion's comprehensive two-disc treatment. His quirks serve him well on the de rigueur commentary track and behind-the-scenes documentary features. On the former, Anderson and Baumbach are recorded at the restaurant where they wrote the film, and while this means a lot more background noise than the normal commentary, it adds a special flavor to it, not to mention the familiar, comfortable setting undoubtedly contributes to their candid comments. Disc 1 has a making-of documentary that originally aired on Starz! prior to the film's December release, but one can safely skip that bit of promotional puffery in favor of the wealth of more substantial behind-the-scenes material on disc 2. The centerpieces are two fascinating documentaries: This Is an Adventure, a 50-minute piece by Antonio Ferrera, Albert Maysles, and Matthew Prinzing that captures everything from costume selection to shooting with fly-on-the-wall clarity and candor; and the "Intern Video Journal," an illuminating and amusing 15-minute featurette directed and cheekily narrated by Matthew Gray Gubler, who played Intern #1 (and, interestingly enough, got his start as Anderson's real-life intern). The warts-and-all honesty and openness of these features are a refreshing change from the recycled EPK materials that pass off as "documentaries" on DVD's.

Shorter behind-the-scenes segments fill out disc 2, most notably being a very fascinating 20-minute spotlight on composer Mark Mothersbaugh, who gives great insight into how he came up with the film's intentionally low-tech-sounding score and his general creative process. Other segments cover the stop-motion animated aquatic creatures; the reliably quirky production and costume design; and spotlights on the characters played by Owen Wilson, Cate Blanchett, and Seymour Cassel. There are also extensive galleries of production stills and sketches, and, on disc 1, a collection of deleted and extended scenes. The last remaining supplement is a longer look at one ingredient that helps make this film--and this DVD--distinctly Anderson: Brazilian actor/musician Seu Jorge's Portuguese-language renditions of David Bowie songs, shown here complete and uncut.

Specifications: 2.35:1 anamorphic widescreen; English DTS; English 5.1 Surround; English, French, and Spanish subtitles. (The Criterion Collection/Touchstone Home Entertainment)
National Treasure (PG-13)
Movie:
; Disc:

BUY THE: Poster! | DVD! | Blu-Ray! | UMD! | VHS! | Soundtrack!
Much like the film it showcases, Disney's DVD for last fall's blockbuster adventure offers a lot of flash that is not nearly matched by substance--though in the case of the disc supplements, there is enough worthwhile meat. That said, the thematic gloss placed over the extras is a bit annoying: in keeping with the treasure hunt motif, the extras are split in two "levels," the second of which is only accessible by entering a "secret key" code that can be unlocked by assembling clues after watching all of the level one segments. Thankfully, the DVD booklet offers a "spoiler" clue for those who want to cut to the chase, but the need to enter the code every time is a bit of a chore. To the DVD producers' credit, however, the most valuable supplements are on the all-access "Level 1" menu. Director Jon Turtletaub offers introduction and optional commentary on an assortment of unused material: a pair of deleted scenes, including a longer take of the shaft-set climax; a seemingly sequel-setting alternate ending that is no more nor less preferable to the rather over-the-top one that was used for the final cut; and a CG animatic for the opening sequence. A standard EPK-ish "making-of" featurette rounds out this assortment.

After going through the trouble of collecting clues and entering codes, the "Level 2" extras may not seem worth the hassle as they are tangential in nature. "Riley Poole's Decode This!" is of interest to the younger set as it offers lessons and history in cryptology and hieroglyphics, supplemented by activities/games on which one can apply their newly-acquired knowledge. Two brief, vaguely illuminating documentary segments are featured here, one on real-life treasure hunters, the other on the real-life Knights Templar, the group behind the film's fictional (or is it?) treasure. Verizon is at the center of the last batch of extras: a phone company-themed promo and information and cheat codes on National Treasure games available for your Verizon mobile. One hopes that such extensive on-disc product tie-ins don't become a widespread trend.

Specifications: 2.40:1 anamorphic widescreen; English and French 5.1 Surround; English, French, and Spanish subtitles; English closed captioning. (Walt Disney Home Entertainment)
TV Sets
Amor Real (Real Love)
Disc:

BUY THE: Poster! | DVD! | Soundtrack!
While the daily serialized drama is a genre on the wane in American television, its limited-run Spanish-language equivalent, the telenovela, continue to be all the rage south of the border and worldwide--and programs like Amor Real (Real Love) are a great example as to why the format is thriving. As the title would suggest, this series does feature all of the expected staples of the soap opera: a long-suffering heroine, a torrid triangle, hissable villains, secret schemes, deaths and various close calls, steamy sex, torrents of tears. But not for nothing did Amor Real become nothing short of an international television phenomenon, breaking ratings records in its native Mexico as well as in the U.S. (where it aired on the Univision network), eventually becoming the #1 Spanish soap of all time. One of the major reasons for its astounding global success can be answered by a single glance. Set in the 19th Century, the series boasts rather astounding production values that one would hardly associate with your average sudser: massive outdoor sets depicting everything from bustling cities and expansive hacienda estates to island prisons; gorgeous period costuming and hair; and rather impressively-staged, large-scale war combat sequences.

However, spectacle can only take a serial so far, and the key to any successful soap are engaging characters and storylines, and Amor Real, for all its epic trappings, has an irresistible basic hook. Rich girl Mathilde (Adela Noriega) is in love with penniless soldier Adolfo (Mauricio Islas), but her aristocratic family marries her off to hot-tempered heir Manuel (Fernando Colunga), whose wealth masks a less-than-honorable heritage: he is a bastard son. From there, the web of drama grows wider and deeper, as equally engaging subplots blossom individually and bolster the main Mathilde-Manuel-Adolfo thread, which takes its own surprising turns. Unlike American soaps, telenovelas have a set episode run, but I cannot help but wonder how much of the writing is improvised along the way, as the distinct initial pro-Adolfo slant slowly but surely turns in favor of Manuel, who is gradually painted more heroically as Adolfo's negative qualities increase in direct proportion with viewers' boredom with him. Was that part of the grand scheme, or was the turn in response to viewers favoring the sizzlin' and smokin' sparks between Mathilde and Manuel over the instant flameout that is the Mathilde-Adolfo coupling? Either way, that story and all the others that comprise the truly epic whole of Amor Real remain riveting and involving through all the twists and turns.

The journey is made all the more engrossing by the DVD release, in which the 95-episode run is distilled down to a breakneck four-and-a-half hours. The editors of the DVD release deserve major kudos for not only making this drastically condensed version narratively coherent, but emotionally coherent as well; while much credit for the latter goes to the actors--particularly Noriega and Colunga, who are as skilled as they are charismatic--the producers and editors are to be commended for striking a nice balance between the soapy histrionics and important quiet moments, thus preventing the non-stop, melodramatic stream of events from getting too dizzying. The story and characters could have been given a bit more room to breathe had the space on Amor Real's two double-sided discs been better distributed. The feature presentation is crammed on one double-sided disc while a few supplements--making-of documentary features, bloopers, a music video, interviews with executive producer Carla Estrada--are stretched to fill out both sides of disc two. The extras could have easily taken up one side of the second disc, thus freeing up one whole side for more savory moments of Amor Real. Nonetheless, the taste we do get on this release is satisfying, and perhaps somewhere down the line the entire, uncut run of the show will be released as series of box sets.

Specifications: 1.33:1 full frame; Spanish Dolby Surround; English subtitles. (Xenon Pictures/Televisa Home Entertainment)
Subscribe to The Movie Report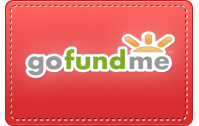 ---
The Movie Report Archive/© Michael Dequina
All images and multimedia files are copyright their respective copyright holders and no rights are given or implied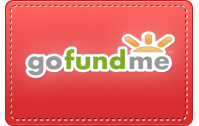 Please keep The Movie Report/
Mr. Brown's Movie Site alive
by generously submitting a PayPal donation.
Click here to buy movie posters!