#460 - 461
April 10, 2005 - April 22, 2005
all movies are graded out of four stars (
)
...to The Movie Report, the free e-mail newsletter companion to Mr. Brown's Movie Site:
(Note: If you are a current subscriber and wish to update your mailing address, e-mail me your new information.)
M O V I E S
Subscribe to The Movie Report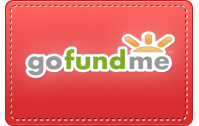 M O V I E S
Hustle & Flow (R)

BUY THE: Poster! | DVD! | UMD! | Soundtrack!
"Everybody gotta have a dream." That such a banal statement at face value can come to mean something far more profound and inspiring is reflective of the feat writer-director Craig Brewer achieves with Hustle & Flow. In fact, the title pretty well sums up the contradictions that he somehow makes fully functional in his Sundance sensation: taking ideas and material that seem rather forced and contrived on paper and make them flow into a naturally cohesive, rousing, and surprisingly moving whole.

The premise sounds easily dismissible, almost like knowingly preposterous groundwork for parody. A Memphis pimp named DJay (Terrence Howard) in a midlife crisis decides to take up rapping when he happens into the possession of an old Casio keyboard. The plot machinations of the early going do feel like just that as so many things seem to magically fall into place for DJay's transformation--the keyboard; a spontaneous run-in with Key (Anthony Anderson), an old acquaintance and sound engineer who then takes him to a soul-stirring church choir performance--in an almost implausibly pat manner. But from the outset, Brewer holds the trump card--namely, Howard, who lends legitimacy to the character and story from frame one. This marks reliable veteran Howard's first big-league lead, but he wholly disappears into the role of DJay with the chameleonic immersion of a character actor; if the plot circumstances surrounding him initially come off as a bit much, Howard's DJay never comes off as any less than real: his frustration, his desperation, his stalwart ambition.

And that's what ultimately drives Hustle & Flow--those genuine, universal vulnerabilities and yearnings for something bigger and better than the hand one is dealt. If the circumstances setting DJay off on his journey do feel a bit rushed, it pays off in that Brewer is then quickly liberated for the rest of the run time to flesh out not only DJay's pursuit of his goal but also the dreams of those around him. Everybody gotta have a dream, and as it comes clear, everyone in DJay's world has one, spoken or unspoken, earth-shattering or modest. Key has designs on being a big-time producer; DJay's main moneymaker Nola's (Taryn Manning) wants to make things happen for herself for once. While those read as typical movie goals--though in execution they certainly do not--Brewer goes the extra mile in painting the whole spectrum of dreams; resonating particularly poignantly is DJay's pregnant girl Shug (an astonishingly unrecognizable Taraji P. Henson in a revelatory performance), for whom singing the hook on a demo track is far more than anything she could have ever thought to achieve in her downtrodden world.

Such authentic grit and grime also lends Hustle & Flow's tale of improbable dreamers dreaming impossible dreams extra weight. Never once to we get the sense that DJay's world is a glossed-over movie version of the grimy Memphis underbelly. Brewer, operating from the old school, down-and-dirty mind of '70s cinema, admirably doesn't pretty anything up, from the sweaty humidity and the lived-in homes, and the scene is made all the more unforgiving by the grainy 16mm photography by Amelia Vincent. Above all, though, is the acute awareness of the surroundings given off by the characters; whether blatantly through dialogue (as in the case of Nola's character in one pivotal scene) or simply the weary looks in their eyes.

Thus when DJay and his crew lay down their demo tracks in his makeshift recording studio, the sense of hope that comes over them is all the more startling and piercing. Not only is DJay's music genuinely catchy, they convincingly emerge from his life and experiences, and that added cathartic weight justifies DJay's life-or-death drive to get a demo to big-time rapper Skinny Black (Ludacris)--not to mention makes his palpable joy when making music all the more infectious. In a world where dreams appear synonymous with futility, one can strongly feel the weight of many hopes and dreams behind each note, each beat. Young or old, hip-hop fan or not, DJay's raps become the voice of anyone who's ever dared to think larger than who they are.

So goes Craig Brewer's hustle and flow in Hustle & Flow--while never sacrificing any of the hard-knock authenticity and specificity of his characters and their milieu, he has crafted a deeply felt film that can speak to and empower just about any audience. Everybody indeed gotta have a dream, and ultimately the dream is the same for everyone, whether a pimp in Memphis or a moviegoer in a multiplex: we're all waiting for our own Casio keyboard to fall into our lap and set us on our path.
In Brief
Beauty Shop (PG-13)

BUY THE: Poster! | DVD! | VHS!
If Queen Latifah's rather tangential "special appearance" in Barbershop 2: Back in Business was the planted spin-off episode, then the feature film centered around her hairdresser character Gina is the big-screen equivalent of the limited March tryout run for a television series. As the film begins, Gina, who apparently around the time of Barbershop 2.5 relocated from next door to Calvin's Barbershop in Chicago to the ATL, quits her position at a posh salon run by vainglorious owner Jorge (Kevin Bacon, channelling the greasy, skeevy vibe of current American Idol contestant Constantine Maroulis) to start up her own beauty shop. And so director Bille Woodruff goes from there--a canvas of colorful supporting cast of characters, whether staff (Alicia Silverstone's naive bumpkin; Bryce Wilson's possibly gay stylist) or customer (Andie MacDowell's high-end client) or local (Djimon Hounsou's hunky electrician; Lil' J.J.'s pre-teen perv) is built around our established star; various introductory storylines (Gina's rivalry with Jorge; the is-he-or-isn't-he question with Wilson's character) play out to easy, predictable resolutions; many scenes of amusingly salty girl talk banter take place--in a diverting but overly episodic, tube-ready manner that never quite hangs together as a feature. While the same could be argued about the Barbershop series, the slice-of-life, observational style fit the theme of the long-running business as being a cornerstone of a community; no such theme here, just lightly amusing, dishing-dirty schtick that lumbers along before it simply stops, quickly evaporating into thin air. Latifah is still immensely likable, and she's ably supported by the unusually eclectic supporting cast, but I look forward to seeing sturdier vehicles built for her formidable presence.
Eros (R)

BUY THE: Poster! | DVD!
No matter what caliber of talent is on board, omnibus anthology pictures are almost doomed to be uneven affairs, and this collaboration between no less than the international dream team of Wong Kar-Wai, Steven Soderbergh, and Michelangelo Antonioni is no exception. Unified in theory by the concepts of eroticism and desire, only Wong's reliably lyrical lead-off segment comes out an effective and distinctively auteurist exploration of the central theme. Set in '60s Hong Kong, "The Hand" follows a timid tailor (Chang Chen) as pines over years for his most treasured client, a courtesan (Gong Li) at whose hands--literally--he had his first sexual experience. Beautifully shot and acted, this story expertly weaves an emotionally and erotically charged atmosphere that the next two segments are unable to sustain.

The mood is almost immediately shot to hell with the first frames of Soderbergh's middle chapter, "Equilibrium." This is not to say that this comedy about an advertising executive's (Robert Downey Jr.) increasingly oddball session with a psychiatrist (Alan Arkin) isn't without its laughs and amusements, largely due to the leads' go-for-broke enthusiasm. But the segment bears no discernible connection to what are supposed to be the unifying themes, and the antics build to a stale punchline.

"Stale" is definitely not the word to describe Antonioni's contribution, an unintentional gutbuster that plays almost like an overwrought parody of Eurotrash arthouse would-be erotica. From the get-go, in which our frequently topless heroine (Regina Nemni) chastises her husband (Christopher Buchholz) with dialogue along the lines of "All you care about is desire and acting on it," "The Dangerous Thread of Things" plays as ridiculously and pretentiously as its title. The couple stops at a waterfall in which two nubile young females bathe each other. The couple stops at a restaurant, where the wife drops her empty goblet on the floor for no apparent reason. The husband stops at the home of a buxom young woman (Luisa Ranieri), who warns him, "I hope you don't mind the chaos." Apparently he doesn't, for after she strips down and vigorously masturbates for a bit, they finally do the nasty to some moany, English-language bom-chicka-wow-wow music. The married couple apparently split up after an unclear passage of time; the other woman dances joyously on the beach while completely nude before lying on the sand; the wife does a more somber dance while also in the buff, then finds the other woman lying there. But before we could have a porn-ready, hardcore sapphic climax, the film fades out. The meaning of all this? Who the hell knows, at least in an artistic or thematic sense; the only message I could glean is that at the ripe age of 92, Antonioni is, quite simply, one horny ol' motherfucker.
Fever Pitch (PG-13)

BUY THE: Poster! | DVD! | VHS! | Soundtrack!
Peter and Bobby Farrelly's comic love story inspired by Nick Hornby's novel is a nice movie--and that's not damning it with faint praise, as there's just no term that better fits. Drew Barrymore and, in a surprisingly star-ready performance, Jimmy Fallon make an utterly charming pair as, respectively, a workaholic business consultant and the man of her dreams--that is, except for one glaring catch: his obsessive devotion to the Boston Red Sox. It's a foible not too far removed from the real world--after all, it's simply a variation on the age old struggle to be one's mate's singular passion--and that quality is what distinguishes Lowell Ganz and Babaloo Mandel's screenplay from its Hollywood rom-com ilk: an avoidance of overly manufactured obstacles and contrivances in favor of believable, character-driven difficulties, which makes the romance all the more involving and appealing. But the latter owes no small debt to Barrymore and Fallon, who are charming individually but are absolute magic together. The Farrellys and the writers do succumb to formulaic feel-good at the end, and notable real-life twists involving the once-"cursed" Sox no doubt meant slapping on even more fairy tale gloss, but both they and the effortlessly appealing stars more than earn their happily ever after by that point.
Kung Fu Hustle (R)

BUY THE: Poster! | DVD! | VHS! | Soundtrack!
Stephen Chow is a nut--and I mean it with the utmost affection, for the world of cinema would be a far less exciting and enjoying place without his singular brand of go-for-broke comic dementia. After applying his freewheeling, hilariously whacked-out style to sports movies in Shaolin Soccer, he takes on old school martial arts films of the '60s and '70s, and the results are even more inspired and electrifying. As is the case with such chopsocky flicks, plotting is wafer-thin: a small-time hustler (Chow) attempts to break into the all-powerful Axe Gang as it engages in a bitter war with the residents of run-down Pig Sty Alley, namely their goofy landlord (Wah Yuen) and no-bullshit landlady (Qiu Yuen). While I'm not so sure Chow's previous hit could be enjoyed as a straight showcase for soccer action, for all the very outlandish (and very effective) digital enhancements, Kung Fu Hustle can be appreciated on a pure martial arts level, as the many fight sequences are terrifically choreographed (no less than both Sammo Hung and Yuen Woo-Ping lent a hand) and pack a hard punch (hence the "R" rating); adding to the excitement is that so many of the featured fighters are well north of 40 years old and more than convincingly kick ass. Chow's unapologetically absurd, live-action Looney Tunes style of slapstick is indeed not for all tastes, but even if one is not a complete Chow convert, there's plenty left to savor here, from the inventive action sequences to the perfectly realized period '60s set design and costuming to the affable cast of colorful characters.
Mughal-E-Azam (The Great Mughal)

BUY THE: Poster! | DVD! | Soundtrack!
If one didn't know any better, one would think that the lavishly colorful theatrical re-issue version of this Indian film classic does not differ from the one originally released in 1960 aside from the usual audiovisual polish job; after all, this historical epic of forbidden love is very much in the vein of the grand Technicolor extravaganzas of Hollywood's Golden Age, à la Gone with the Wind. So it may be a bit surprising that before this global re-release, the film was 85% in black and white--and in this fully colorized version, K. Asif's already-spellbinding romance feels like it's finally, truly come into its own.

That might sound like a blasphemous statement. However, the added color blends surprisingly seamlessly with the existing color footage, but more importantly on a content level, the uniquely artificial, almost otherworldly, quality to the hues generated by the computer colorization process are a perfect fit for the outsize emotional content of the archetypal story, based on Indian historical legend: crown prince Salim (Dilip Kumar) falls for servant girl Anarkali (Madhubala), much to the chagrin of his father, the emperor Akbar (Prithviraj Kapoor). That may sound like a thin string upon which to hang a three-hour-plus run time, but Asif fills in and fleshes out the blanks with grand spectacle, from impressive battle scenes to gorgeously mounted production numbers set to composer Naushad and lyricist Shakeel Badayuni's memorable songs. But for all the grandiose touches, what lends the film lasting resonance is that simple love story, fueled by Madhubala's marvelously expressive performance and strong chemistry with Kumar; with the addition of color, the visuals are now brought to the same vivid, vibrant level as the palpable passion--which will now be shared and cherished by a new generation of moviegoers.
Sahara (PG-13)

BUY THE: Poster! | DVD! | VHS! | Soundtrack! | Score CD!
At the risk of sounding like the lovey-dovey Anakin Skywalker in Attack of the Clones, like the African desert that lends the film its name, this so-called adventure is coarse, dry, and overheated. Director Breck Eisner (yes, son of you-know-who) had a budget well north of $100 mil, and the result is a bloated mess that works overtime to excite and amuse the audience but fails miserably. Matthew McConaughey is treasure hunter Dirk Pitt, whose latest quarry is a legendary armored battleship from the Civil War; along for the ride are his (not-so-)wisecracking sidekick (Steve Zahn) and a doctor (Penelope Cruz) trying to find the source of a mysterious plague. Stuff blows up; bad jokes are told; Cruz wears a Wonderbra (made all the more obvious by a late bikini shot in which her board-flat natural endowments are revealed); she and McConaughey play lovey-flirty; great character actors such as William H. Macy, Delroy Lindo, and Glynn Turman put in appearances; disparate plots dovetail in that oh-so-convenient only-in-the-movies way; and no less the survival of the entire world is placed at grave risk, yet the film just sits dead like the lumbering, soulless, manufactured machine that it is--and the contrived tedium lasts for over two hours. No wonder author Clive Cussler, who wrote the original novel and a series of adventures featuring the Pitt character, fought hard to have the film's release blocked.
D V D
The Chorus (Les Choristes) (PG-13)
Movie:
; Disc:

BUY THE: Poster! | DVD! | Soundtrack!
Yes, the premise sounds like it was lifted from a cookbook for easy Oscar glory in any language: teacher inspires unruly students through the power of music. But director Christophe Barratier hits the expected feel-good notes in this crowd-pleasing Foreign Language Film nominee with sincerity and charm, aided in no small part by Gérard Jugnot's strong performance as said teacher and Bruno Coulais's stirring score, which includes the Original Song nominee "Vois Sur Ton Chemin."

As can be expected for a foreign language release, Les Choristes arrives barebones on DVD, but it is nonetheless disappointing considering its awards pedigree.

DVD specifications: 2.40:1 anamorphic widescreen; French 5.1 Surround; English and Spanish subtitles; English closed captioning. (Miramax Home Entertainment)
Closer (R)
Movie:
; Disc:

BUY THE: Poster! | DVD! | VHS! | Soundtrack! | Play!
The more experiment-friendly home entertainment market should be friendlier to Mike Nichols's big-name screen adaptation of Patrick Marber's dark, four-character play following a quadrangular tangle of love, lust, and cruelty in contemporary London. Julia Roberts, Jude Law, and especially Golden Globe winners/Academy Award nominees Clive Owen and Natalie Portman tear into Marber's lascerating words with gusto, and their performances are all the more piercing on the small screen, which proves a natural and comfortable fit for the inherent staginess of the material.

The DVD is one of Sony's Superbit releases, where disc space is entirely devoted to the film's sound and picture--at least in theory, as some recent releases in the line have offered once-Superbit-verboten supplements. The Closer release somewhat falls under this new trend, as the music video for the main and end title song, Damien Rice's haunting "The Blower's Daughter," is included. But aside from that one special feature and a selection of trailers for other Sony releases, this is classic Superbit material, with a ultrapristine copy of the film filling out the rest of the platter. Given studios' tendencies to "double dip," I would not be surprised to see a more packed edition with commentaries, featurettes, and the like to hit the release slate in the next few months.

DVD specifications: 1.85:1 anamorphic widescreen; English DTS; English 5.1 Surround; French Dolby Surround; English and French subtitles; English closed captioning. (Sony Pictures Home Entertainment)
Elektra (PG-13)
Movie:
; Disc:

BUY THE: Poster! | DVD! | VHS! | Soundtrack! | Score CD!
The great tragedy of this misbegotten Daredevil spinoff starring vehicle for Jennifer Garner is not that it is a bad movie--and is it ever--but that this likely shuts the door for any further exploration of what is the most fascinating characters ever to grace the comic book page. One would never guess that based on this deathly dull adventure in which the resurrected assassin has a crisis of conscience after bonding with her latest marks (the ever-unimpressive Goran Visnjic and the equally wan Kristen Prout), in the process irking many needlessly CG-enhanced ninja types. That Garner sports Elektra's trademark red is about the only thing director Rob Bowman gets right.

Bowman is not on hand for a feature-length commentary, but he does get some minimal say in some very brief "inside the editing room" featurettes that appear to have been expressly produced for the film's official website leading up to the release. Most of the other supplements on the DVD are of a promotional mind, from the "Making of Elektra" documentary to Jennifer Garner's brief video presentation from 2004's San Diego Comic Con. The one extra not blatantly promotional (though heavily media-hyped prior to the DVD release) is a trio of very brief deleted scenes, most notably Ben Affleck's excised cameo as an out-of-costume Matt Murdock, which turns out to be one hugely anticlimactic throwaway of a missed opportunity--much like the entire finished film itself.

DVD specifications: 2.35:1 anamorphic widescreen; English DTS; English 5.1 Surround; French and Spanish Dolby Surround; English and Spanish subtitles; English closed captioning. (20th Century Fox Home Entertainment)
Exorcist: The Beginning (R)
Movie:
; Disc:

BUY THE: Poster! | DVD Set! | DVD! | VHS!
After two rather coolly-received sequels, one would think Warner Bros. and Morgan Creek would get a clue and quit trying to make a franchise out of William Friedkin's seminal 1973 supernatural chiller. Yet there they were at it again in the dog days of August 2004, this time with a prequel detailing a younger, faith-doubing Father Merrin's (Stellan Skarsgard, taking over from the original's Max Von Sydow) first encounter with the devil while on an archeological expedition in Africa. As has become (in)famous Hollywood lore, Paul Schrader was the original director on the project, and after his completed take was deemed neither scary nor commercial enough, Morgan Creek brought in Harlin to make a completely new film from scratch, retaining no cast members aside from Skarsgard. Schrader (whose original version, now titled Dominion, is now set for a limited theatrical run in May following a successful festival showing) must now be enjoying the last laugh, as Harlin's flop film was blasted by critics and audiences alike as not delivering the scary goods. What is rather horrifying, though, is how this would-be thriller manages the bizarre feat of being simultaneously dull and completely ridiculous, with not one effective scare nor shock. What there is plenty of is schlock, particularly in a preposterous climax--complete with Linda Blair-knockoff head-spinning and spider-walking--that is more likely to elicit howls of laughter than screams. Harlin's film is not quite the mind-boggler that John Boorman's notorious Exorcist II: The Heretic, but it's too lazy to achieve that wrongheaded enterprise's oddly captivating lunacy.

Not surprisingly, the whole Schrader-for-Harlin drama goes unaddressed on the DVD supplements. Harlin's commentary is perfunctory at best, going over the typical anecdotes about the practical production, quite obviously skirting the issue of how he came into the job in the first place. Even less insight is provided in the behind the scenes featurette, which is recycled EPK footage in which cast and crew wax positively about everyone. Print press kit-derived cast biographies round out the fairly slim platter.

DVD specifications: 2.35:1 anamorphic widescreen; English DTS; English 5.1 Surround; English, French, and Spanish subtitles; English closed captioning. (Warner Home Video)
Fat Albert (PG)
Movie:
; Disc:

BUY THE: Poster! | DVD! | VHS!
Fat Albert and the Cosby Kids The Original Animated Series Vol. 1
Disc:

BUY THE: Poster! | DVD! | Soundtrack!
Watching last December's live-action adaptation of Fat Albert alongside the first twelve episodes of Bill Cosby's classic '70s animated TV series that inspired it, the failure of Joel Zwick's film can be traced to one fundamental miscalculation. Zwick labors hard to make Albert (Kenan Thompson) and his junkyard gang hip and of-the-moment (best, or worst, exemplified by a rather painful modernized rendition of the theme song during a street party) when a large part of the original show's enduring appeal is its squeaky-clean, self-esteem-building squareness. The TV series wrapped that attitude in an entertaining package that made all the life lessons easy to swallow; despite the eager cast, the movie tries too hard to be "cool" and "clever" (the whole meta device of having Albert and company enter the real world from the television) that it forgets to be particularly fun, let alone funny, to sit through.

Most of the extras on Fox's DVD of the Fat Albert film are fairly standard issue for wide studio releases: supplements include humdrum commentary by Zwick and producer John Davis, two very brief "extended scenes," and the theatrical trailer. The one exception is a cheeky mockumentary "Making the Band" featurette, which traces Albert and the gang's attempts to modernize the sound of their junkyard band; these ten self-satisfied minutes encapsulates all that misfires in the main feature's 93 minutes.

Far more worthwhile is UrbanWorks Entertainment's The Original Animated Series Vol.1 set, which collects the series' first 12 episodes from the '72-'73 season on two discs. While that alone would make this set worth a look, there are also some modest but no less valuable extras. There is a 16-page booklet that includes detailed episode synopses, information on the series' popularity and importance, and complete lyrics to the dozen episodes' featured original songs; but most impressive of all is a bonus CD of 14 songs. The audio on the bonus disc does leave something to be desired as it originates from the original mono video source used for the DVD's, but it is a nice commemoration of one of key contributors to the show's lasting appeal and a "special feature" and "bonus" that truly lives up to the name.

Fat Albert DVD specifications: 2.35:1 anamorphic widescreen; English 5.1 Surround; French and Spanish Dolby Surround; English and Spanish subtitles; English closed captioning. The Original Animated Series specifications: 1.33:1 full frame; English mono. (Fat Albert: 20th Century Fox Home Entertainment; The Original Animated Series: UrbanWorks Entertainment)
The Incredibles (PG)
Movie:
; Disc:

BUY THE: Poster! | DVD! | VHS! | Soundtrack! | Movie Book! | Book!
One of the great tragedies to result from the Academy's adoption of an Animated Feature Oscar category is how top-notch animated films that deserve a shot at the Best Picture trophy are exiled in the secondary category ghetto. In a more fair awards world, The Incredibles would have easily secured a spot among the big five (after all--Finding Neverland?!). Brad Bird has his cake and eats it too with this rip-roaring action-adventure centering on a superpowered family, as he takes witty tweaks at superhero conventions while crafting a superbly exciting action-adventure in its own right, not to mention a hilarious and knowing family comedy. Perhaps what is most striking on multiple views is how a huge part of the film's success is the non-starry-eyed voice casting. Craig T. Nelson, far removed from his Poltergeist nor Coach career salad days, as the lead, with the cast's only live-action headliner, Samuel L. Jackson, in a fairly tiny supporting role--and the film working all the better because Bird cast for parts and not for names? Take notes, DreamWorks.

As with other Pixar releases, Buena Vista Home Entertainment has put together quite the deluxe two-disc DVD package for The Incredibles. Two separate, highly informative commentaries are offered with the main feature on the first platter, one with Bird and producer John Walker, the other with many members of the animation crew. The bulk of the extras are on disc two: extensive making-of documentaries covering everything from story conception and design to various technical minutiae; concept and promotional art galleries; trailers and forced, would-be comic junket "interviews" with gushy TV entertainment reporters; profiles on the Incredibles and many other supers; a droll video "essay" by the voice of Violet, Sarah Vowell; a faux blooper reel (an exercise that has long exhausted its novelty); and a large assortment of deleted scenes. Best of all are the three animated shorts: the Oscar-nominated jackalope 'n sheep musical epic Boundin', which was attached to The Incredibles during its theatrical run; the funny all-new short Jack-Jack Attack, which fills in what really went on with the youngest of the family and his hapless babysitter while the others were saving the world; and the absolutely brilliant hidden gem The Adventures of Mr. Incredible & Pals, an über-square and -campy Mr. Incredible and Frozone adventure done the retro "animation" style of superimposing live-action mouths over largely still drawings, à la Clutch Cargo. That the last short is also viewable with in-character commentary by Nelson (Mr. Incredible) and Jackson (Frozone) shows just how above and beyond this terrific DVD package goes.

DVD specifications: 2.39:1 anamorphic widescreen; English, French, and Spanish 5.1 Surround EX; English, French, and Spanish subtitles; English closed captioning. (Walt Disney Home Entertainment)
Love Chronicles
Movie:

BUY THE: Poster! | DVD!
Taylor Maddox-Simms's episodic romantic comedy-drama hits a number of nice, likable notes that it's all the more dismaying that the assembled picture falls short. Terrence Howard plays a talk radio DJ whose romantic drama with his co-host (Paula Jai Parker) intensifies when they are joined in the studio by a relationship expert/author (Robin Givens) for a call-in advice show. The three callers set the stage for three stories: a woman (Monica Calhoun) who can't see that her Mr. Right is under her nose--or, rather, at her door as the building security guard; an aspiring singer (Tammy Townsend) tries to carve out a career with the "help" of her philandering manager boyfriend (Chris Spencer); a playa (Aries Spears) gets his comeuppance when a certain precious body part... falls off. Now, which one of these doesn't quite belong? Maddox-Simms is obviously attempting some lighthearted levity, not to mention gender balance, with the playa storyline, but it's way too silly and over-the-top to feel of a piece with the rest of the film, not to mention its broad, jokey unrealism jars against the more sober goings-on and accordingly sincere performances that surround it. The other threads do have their share of funny moments, but they manage to organically emerge from and blend with more serious and involving issues. The Spears thread could have easily been jettisoned in favor of further fleshing out the in-studio dramedy with Howard, Parker, and Givens, all of whom are largely underutilized in the wraparound segments.

DVD specifications: 1.33:1 full frame; English stereo. (UrbanWorks Entertainment)
NASCAR: The IMAX Experience (PG)
Movie:
; Disc:

BUY THE: Poster! | DVD! | Soundtrack!
Documentaries produced expressly for giant IMAX screens are perfunctory at best, with actual information and content taking a far back seat to sound-and-fury spectacle--and that goes doubly true for those produced for the IMAX 3-D format, such as Simon Wincer's stock car auto racing documentary (released on IMAX screens as NASCAR 3D: The IMAX Experience). Without the immersive audiovisual overload creating a near-virtual reality race experience, what's left is a rather rote and superficial look at the NASCAR circuit, to building the cars to the fan hysteria to brief racer profiles, that will hold very little appeal to those who aren't already NASCAR fans--and even the faithful may be a little disappointed with what little substance there is beyond the visuals, which still impress to a degree on the home screen. The slim pickings extend to the disc special features section, which only offer a featurette on "NASCAR's Closest Racing Moments" and one on a few notable racers.

DVD specifications: 1.33:1 full frame; English 5.1 Surround; French and Spanish subtitles; English closed captioning. (Warner Home Video)
Spanglish (PG-13)
Movie:
; Disc:

BUY THE: Poster! | DVD! | VHS! | Soundtrack!
The name James L. Brooks is usually enough to guarantee at least a few Oscar nods, but more surprising than his latest dramedy's absence in the 2004 awards race (Cloris Leachman's supporting SAG nod notwithstanding) is how seriously confused his usually sharper writing is. Is the film about a Mexican single mother's (Spanish screen star Paz Vega in a luminous U.S. debut) attempt to make a better life for her young daughter (Shelbie Bruce)? Is it about the rich white couple (Adam Sandler and an incredibly irritating Téa Leoni) who improbably hire her as their housekeeper, language barrier aside? Or is it about the daughter, who provides years-later voiceover narration in the form of a college entry essay? Or is it about the (highly forced) romance between Vega and Sandler? One this is for certain, though: Vega should winning all the big-league Hollywood roles that talentless, unintelligible eyesore Penelope Cruz has been sleeping her way into all these years.

Despite receiving a generally indifferent reaction by critics and moviegoers, Sony Pictures Home Entertainment has released a fully-loaded special edition for the film. A routine HBO "First Look" is joined in gushiness by Brooks's feature-length commentary; that his co-commentators, editors Richard Marks and Tia Nolan, remain virtually silent is rather telling. A selection of no less than a dozen deleted scenes are included with optional Brooks commentary; the more Vega, the better of course, but these scenes also offer more of Leoni's insufferable screeching. That said, a final scene of resolution between Vega and Leoni--who never have any semblance of closure in the final cut--would have been best kept in. Casting sessions with Vega and the film's other big acting finds, Sarah Steele (who plays Sandler and Leoni's daughter) and Bruce, are also included with optional Brooks commentary, as well as a session with Victoria Luna, who plays the younger version of Bruce. The best feature of all is a featurette on how to make the mouth-watering BLT sandwich Sandler makes as a late night snack in the film, complete with full text recipe. A DVD-ROM-accessible copy of the entire shooting script rounds out the platter.

DVD specifications: 1.85:1 anamorphic widescreen; English and French 5.1 Surround; English and French subtitles; English closed captioning; DVD-ROM features. (Sony Pictures Home Entertainment)
Subscribe to The Movie Report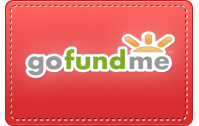 ---
The Movie Report Archive/text © Michael Dequina
All images and multimedia files are copyright their respective copyright holders and no rights are given or implied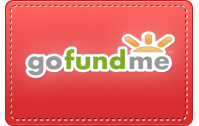 Please keep The Movie Report/
Mr. Brown's Movie Site alive
by generously submitting a PayPal donation.