Archive
May 2004
Volume 1
#426 - 427
May 7, 2004 - May 14, 2004
all movies are graded out of four stars (
)
...to The Movie Report, the free e-mail newsletter companion to Mr. Brown's Movie Site:
(Note: If you are a current subscriber and wish to update your mailing address, e-mail me your new information.)
Subscribe to The Movie Report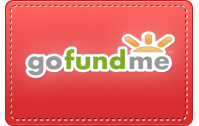 M O V I E S
In Brief
Main Hoon Na (I Am Here)

BUY THE: Poster! | DVD! | Soundtrack!
For her directing debut, famed choreographer Farah Khan certainly doesn't make things easy for herself by attempting to cover just about every type of film in a classic genre-blending and -bending masala entertainer: kick-ass actioner; broad slapstick comedy; heartwarming family drama; sizzling romance; and, of course, high-kicking, song-and-dance musical--and, on top of that, simultaneously indulging in and spoofing these genres and general Bollywood excesses. Against all odds, particularly for a first-time director, Khan is able to pull the shifting tones together into a cohesive whole. It certainly helps to have a leading man adept at all of the disparate requirements, as she does in superstar Shahrukh Khan, who easily navigates the knowingly preposterous, pretzel-like convolutions of the plot. As army Major Ram Sharma, "King Khan" has to play the macho action hero to combat a terrorist (Suniel Shetty) with his sights set on the general's college student daughter (Amrita Rao); cut it up silly slapstick style, as Ram goes undercover as a student at the university; pluck the heartstrings as Ram tries to reconcile with his estranged stepbrother (astonishingly, embarrassingly, insultingly untalented newcomer Zayed Khan, who will sadly get a career boost from the success of this movie), who happens to attend the same school; make the ladies swoon as he woos a sexy chemistry teacher (former Miss Universe Sushmita Sen, finally nabbing a high-profile role worthy of her abilities and presence). It's all rather ridiculous, and the everything-including-the-kitchen-sink approach would not have gone down so easily had both Khans, Farah and Shahrukh, hadn't attacked the material with such tongue-in-cheek, go-for-broke exuberance. They never take themselves or the material too seriously, but they also approach the genre conventions with enough respect and competence that the sequences also satisfy on that level; the climactic, explosions-, martial arts- and (yes) birds-heavy climax is, indeed Too Much, but on top of being funny, it's also genuinely exciting and a hell of a lot of fun--which aptly sums up the entire film.
Subscribe to The Movie Report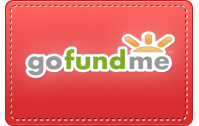 ---
The Movie Report Archive/© Michael Dequina
All images and multimedia files are copyright their respective copyright holders and no rights are given or implied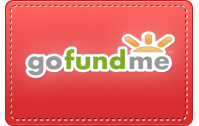 Please keep The Movie Report/
Mr. Brown's Movie Site alive
by generously submitting a PayPal donation.