all movies are graded out of four stars (
)
...to The Movie Report, the free e-mail newsletter companion to Mr. Brown's Movie Site:
(Note: If you are a current subscriber and wish to update your mailing address, e-mail me your new information.)
M O V I E S
From Justin to Kelly (PG)

BUY THE: Poster! | DVD! | VHS!
When one of your toplining (and, in this case, title) stars--a green newcomer to the biz, no less--looks absolutely miserable during her on-set interviews during the shoot, you know something's wrong. And "wrong" is one of the most perfect terms to describe From Justin to Kelly--right alongside "inexplicable," "inept," and (let's cut to the chase, shall we?) "shit."
To be fair, this quickie, cheapie movie musical spin-off of Fox's wildly popular American Idol talent competition isn't quite the completely craptacular disaster that one expects, and that's due to two words: Kelly Clarkson. No, the big-voiced original American Idol most surely cannot act (her line readings are flatter than infamous Idol finalists Carmen Rasmusen and Nikki McKibbin's "singing" combined), but she's naturally likable, which goes a long way in a cast that is otherwise unlikable on top of being bereft of any discernible acting ability. No one best exemplifies those two qualities--and countless other evils--than Clarkson's leading "man," Idol season one runner-up Justin Guarini. He of the greasy, unruly mop top of curls proves the depths of his untalent here. He rhythmically flails his lanky frame around to the music with the misguided, all-too-apparent conviction someone who thinks he can dance but is sadly, horribly deluded; Clarkson routinely eats him alive vocally when the film calls for them to passionlessly warble saccharine love duets to each other; and then there's the basic fact that the guy's screen presence is absolutely, positively creepy, his overly pancaked visage a slight few frightening degrees away from being a younger replica of Michael Jackson's. Add to that Guarini's idea of a lovelorn look as being akin to the gaze of a serial killer in the throes of an especially intense bloodlust, and forget The Blair Witch Project or 28 Days Later--that shit right there is truly scary as hell.
However, to knock this film due to its reality TV pedigree, its funny-looking male lead, or its relentless rush from shoot to release (filming wrapped in March) is to take unnecessarily cheap shots, as the film can just as easily be torn to shreds in solid filmic terms. The story by writer Kim Fuller is as flimsy as the lipstick-scrawled paper towel that sets the plot into motion. Clarkson and Guarini's characters--creatively named Kelly and Justin--are in Miami for spring break along with a pair of friends (and, in Clarkson's case, including a shameless clone, in look and voice, of beloved Idol season one fourth-place finisher Tamyra Gray), and after some junior league lambada on the beach and a meet-not-so-cute in the ladies' room (don't ask), Kelly gives Justin her number; alas, lipstick writing on a paper towel doesn't mix with an inconveniently-placed puddle, and so Justin turns to Kelly's "friend" Alexa (Katherine Bailess) to get the digits. Alas, hopelessly Justin-besotted Alexa has other ideas, and as such begins some oh-so-witchy manipulation by text messaging that could easily be foiled if Justin ever used his cell phone to, you know, actually call Kelly.
But there's no use in making sense of a film that takes place in some weird parallel realm where the only solution to a conflict between two guys is to engage in a weird hovercraft/ball/laundry basket duel; the Internet is still only used by the most socially-impaired geeks; there's a white boy rapper that makes Jamie Kennedy look like a paragon of street cred by comparison; and young women willingly wear skirts made entirely of neckties out in public. Director Robert Iscove appears to have made the film as a movie musical emerging from this alternate reality; somewhere in between helming the respectable ABC remake of Rodgers and Hammerstein's Cinderella and graduating to features with Freddie Prinze Jr. schlock, he appears to have lost all feel for musicals. His static point-and-shoot staging of the song-and-dance sequences (or should I say, given Travis Payne's dreadful choreography, "warble-and-wiggle") all too clearly reflects the film's general detachment from the music. At best, the songs only have tangential relevance to the story, all too obviously showing their origins as random pop tunes that were dug out of a drawer someplace (though one wonders where exactly they found Alexa's bizarrely dissonant, carousel-music-on-downers showcase number, which clangs against the rest of the film's middle-of-the-road bubblegum dance pop), and Iscove doesn't bother to smooth over any disconnect between the dialogue scenes and the musical number in the sound mix; the obvious changeover from spoken sync sound to musical lip-synching/overdubbing is quite comical--especially whenever Guarini breaks into song.
All I've described sounds sufficiently jaw-dropping, but there's actually plenty more that's being left unaddressed, such as the big mid-film declaration of love duet, which the principals perform without ever once looking at each other. From Justin to Kelly is just one of those films, a bottomless well of snark fodder that may come and go in theatres but will surely be spun innumerable times on DVD at parties in the years to come.
Subscribe to The Movie Report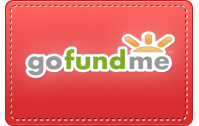 M O V I E S
In Brief
Chalte Chalte (Walk Along)

BUY THE: Poster! | DVD! | Soundtrack!
Like many Bollywood films, the mid-film interval in Chalte Chalte marks not just a time disconnect, but a tonal one; however, in this case, the shift is rather fascinating and effective. The film's first half plays like a jaunty romantic comedy in which salt-of-the-earth truck driver Raj (Shahrukh Khan) woos chic fashion designer Priya (Rani Mukerji) while traveling around Greece. These opposites' attraction progresses in typical rom-com fashion in any language, but the overwhelming charm of and palpable chemistry between the leads brings the formulaic material to a higher level. When Raj, barely suppressing tears, delivers a big goodbye monologue to Priya, the moment is undoubtedly manipulative as hell, but only the most stone hearts won't be moved by Khan's conviction and the silent, soulful eloquence of Mukerji's eyes as she looks on.
While the first half works as its own self-contained romantic comedy, the second half plays as if it were that film's more straight-faced sequel. Imagine, for instance, Sleepless in Seattle picking up after Tom Hanks and Meg Ryan met and truly got to know one another--and the hard realities that come with that--and you get an idea of what Chalte Chalte evolves into after intermission. The way in which now-married Raj and Priya find out that life isn't exactly happily ever after more than recalls Mukerji's acclaimed hit drama of last December, Saathiya, but the stars' likability and dramatic chops sell the emotion. The sugarcoated conclusion isn't nearly as convincing nor as complex as the performances, but on the whole director Aziz Mirza succeeds in doing what most B'wood projects strive to do: offer romance, laughs, drama, tears, song, dance and real stars in one nicely wrapped package.
Subscribe to The Movie Report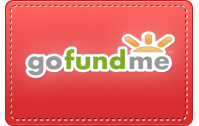 Subscribe to The Movie Report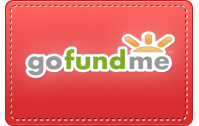 Subscribe to The Movie Report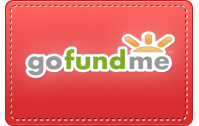 ---
The Movie Report Archive/© Michael Dequina
All images and multimedia files are copyright their respective copyright holders and no rights are given or implied