#346 - 350
November 1, 2002 - November 29, 2002
all movies are graded out of four stars (
)
We are a participant in the Amazon Services LLC Associates Program, an affiliate advertising program designed to provide a means for us to earn fees by linking to Amazon.com and affiliated sites.
M O V I E S
Solaris (PG-13)

BUY on Amazon: Poster! | DVD! | VHS! | Soundtrack! | Novel!
Solaris is most certain to leave many an audience disappointed. The marketing paints Steven Soderbergh's adaptation of Stanislaw Lem's novel as strictly a romantic drama, rather neatly skirting the issue that said love story takes place... in outer space. Similarly, those drawn by the sci-fi element may be thrown by Soderbergh's larger attention to more decidedly down-to-earth issues. And then there are the cinéastes in love with Andrei Tarkovsky's 1972 Russian screen version, who will undoubtedly find many issues of complaint in the new picture.

My word of advice to any audience is to let go and let Solaris wash over you. While a number of the major beats remain the same, it's an entirely different animal from Tarkovsky's hypnotic but opaque take, and it's an entirely different animal from most studio product in general. Deliberately--and, certainly for many, maddeningly--vague and more concerned with overall feelings, broader ideas, and open-ended questions than concrete story and definitive answers, Soderbergh's Solaris is a gorgeous and deceptively minimalist cinematic tone poem.

One of the things that this Solaris doesn't share with its predecessor is a mammoth running time. This version lasts only about 96 minutes, a reflection of how Soderbergh (who also penned the new script) distills the story down to its romantic core. Gone are issues of parents, political humiliation, and that five-or-so-minute scene of cars traveling on the highway; front and center is the relationship between Dr. Chris Kelvin (George Clooney) and his late wife Rheya (Natascha McElhone). When psychiatrist Kelvin is called to investigate the strange goings-on at a space station orbiting the distant planet of Solaris, he is forced to confront all of his love, guilt, and various conflicting feelings--figuratively, by way of intercut memories of their turbulent relationship; and literally, as physical manifestations of Rheya begin to visit him at the space station.

And that, more or less, is the sum of the stripped-down plot in this Solaris. Those expecting concrete explanations about the how and why certain things happen won't get them, for the hows and whys are secondary to the emotions being conveyed--and it's a credit to the work of Soderbergh and Clooney that so much is said with literally so little. The spare dialogue--which matches Philip Messina's sleek, sterile space-age sets and the ominous tones of Cliff Martinez's score--doesn't speak as much as the many silences, or rather the emotion that can be felt bubbling beneath the nonverbal surface. Clooney is particularly startling, dialing down his natural magnetism to convincingly, compellingly play a man broken and numb with grief and anguish, and in so doing bringing to the fore the real talent so often overshadowed by his overpowering natural charisma. The baggage of his prototypical screen persona actually adds that much more to the performance and the character, as it deepens the sense of how far gone Kelvin is emotionally, spiritually, completely.

McElhone has an even more difficult task: she has to make various incarnations of Rheya distinct yet somehow consistent. A likable, sensual, glowing presence, McElhone pulls off the job without a false note, making it easy to understand why Kelvin cannot escape Rheya. On the other hand, Jeremy Davies is a bit too fond of spastic Tarantino-esque mannerisms as an eccentric station scientist, but his unusual energy is good for some flashes of humor, and his general strangeness adds a discomfiting tension. Certain to be underrated is Viola Davis, who exudes quiet authority as the only other crew member aboard the station, a hard-thinking woman of science who serves as the voice of reason.

On initial glances, the new Solaris can also strike one as being as chilly and distant as those outer reaches of the universe, but like the planet of the title, the real story is churning deep beneath its surface: those deep, untamed passions that simultaneously excite and frighten--and refuse to be denied. It's easy to deny the film's subtextual splendors, but it's easier to simply surrender and, as one character puts it, "live in this feeling."
In Brief
Adam Sandler's Eight Crazy Nights (PG-13)

BUY on Amazon: Poster! | DVD! | VHS! | Soundtrack!
If nothing else, Sandler's entry into animation is never boring. (The same can't be said, however, for the pointless pre-movie live-action short, the time-waster A Day with Meatball.) In fact, on occasion the movie elicits some genuine laughs, namely when the characters break out into one of Sandler's subversive songs, which were always his most amusing bits during his stint on Saturday Night Live. Beneath the smatterings of smartass attitude and wit, however, lies twofold formula. The story is basically standard holiday fare in which a Chanukah-and-all-holiday-hating young drunk named Davey (lent the voice and image of Sandler) who has to come to grips with his embittering emotional issues. The warm fuzzies, however, come by way of a typically crude Sandler vehicle driven by gross-out gags. Sentimentality and secretions, with a generous helping of blatant product placement, do not make for the most graceful of holiday entertainments.
The Quiet American (R)

BUY on Amazon: Poster! | DVD! | VHS! | Soundtrack! | Novel! | Book on Tape! | Book on CD!
Rabbit-Proof Fence (PG)

BUY on Amazon: Poster! | DVD! | VHS! | Soundtrack! | Book! | Screenplay!
This season has proven to be a critical renaissance for director Phillip Noyce, who has no less than two films in current release, and both of which has earning him his best notices since 1989's Dead Calm. Receiving the lion's share of attention is The Quiet American, which is only now enjoying a limited awards-qualifying run after rave reviews at the Toronto Film Festival kicked Miramax and its awards campaign machine into gear. This adaptation of the Graham Greene novel isn't quite the masterpiece the buzz would suggest; as a fellow reviewer suggested, perhaps the effusive praise was more of a prodding tool for the film's release than anything else. Strip away the higher dramatic aspirations and the classy pedigree, the film may be a not especially unusual mystery/thriller, but it's still a solid and entertaining one at that. Michael Caine plays Thomas Fowler, a British journalist in 1950s Vietnam who befriends an American aid worker named Alden Pyle (Brendan Fraser). When Pyle appears to take an interest in Fowler's much younger Vietnamese mistress (Do Thi Hai Yen), the salacious slogan "In war, the most powerful weapon is seduction" seems to hold a literal application, but there are other levels of seduction going on in Christopher Hampton and Robert Shenkkan's layered, literate script. Further elevating the material are the two leads. The strong--though not necessarily spectacular--Caine is a certain Oscar nominee (the token breakdown scene just cements his nod); he's well-supported by Fraser, who hasn't exercised his chops this effectively since Gods and Monsters.

Far more low-profile--and more memorable--is the docudrama Rabbit-Proof Fence, in which Noyce returns to his native Australia to address a dark period in the nation's history: when mixed-race Aboriginal children were forcibly removed from their homes and raised in government schools, where they received training to become domestic workers. In 1931, three girls--two sisters and a cousin--dared to escape and make a 1500-mile walk through the Outback to return home, guided only by the continent-crossing fence of the title. Such an amazing true story leaves many opportunities for overblown melodrama, but Noyce's naturalistic restraint is what makes the film resonate so strongly. Even the normally hammy Kenneth Branagh, as the government official who starts the program, is held in check and is all the more creepily effective for it. As the leader of the girls, Everlyn Sampi is a true discovery, and her forceful, charismatic presence keeps the audience involved in the arduous journey every step of the way.
They (PG-13)

BUY on Amazon: Poster! | DVD! | VHS! | Soundtrack!
"Wes Craven Presents." Such an endorsement is meant to be a mark of quality, and indeed it is--bad quality, that is. In the tradition of previous Craven "presentations" such as the original Wishmaster and Dracula 2000, They is a supremely cheesy horror film that falls far short of fulfilling the scare quotient. What's disappointing is that there is a workable premise here: the night terrors that haunt many a child's darkened room have come back to claim their now-young-adult targets. Director Robert Harmon and writer Brendan William Hood deserve a sliver of credit for eschewing graphic gore, but their attempts at psychological complexity equates to tedious talkiness. Certainly not helping matters is the thoroughly uninteresting cast--that notoriously boring Buffy the Vampire Slayer alum Marc Blucas is the most recognizable star says it all--led by astonishingly inept newcomer Laura Regan, an acting "find" that needs to be dumped back wherever the hell she was discovered. The truly scary thing about They is that the film is a co-production between Dimension Films... and the usually classy Focus Features.
Treasure Planet (PG)

BUY on Amazon: Poster! | DVD! | HD DVD! | Soundtrack! | Movie Book!
The Mouse marketing department has shown their typical savvy in releasing this futuristic, animated reworking of Robert Louis Stevenson's Treasure Island simultaneously in standard and giant screen IMAX formats, for it will pad out the sure-to-be-disappointing grosses. In this Atlantis-reminiscent would-be adventure, our hero is Jim Hawkins (voiced by Joseph Gordon-Levitt), a rebellious teenage sort who, with a ragtag crew of assorted creatures, animals, and cybernetic organisms, travels from home planet Montressor to the world of the title. No one on board is particularly interesting, be it kooky, dog-like Dr. Doppler (David Hyde Pierce); non-nonsense feline Captain Amelia (Emma Thompson); or even cyborg pirate John Silver (Brian Murray). At worst, the characters are annoying, such as whiny Jim, hyperactive robot B.E.N. (Martin Short) or a creature that speaks entirely in--yes--flatulent noises. All that's left of the slightest interest are directors John Musker and Ron Clements'--yes, they who made the memorable The Little Mermaid, Aladdin, and Tarzan--inspired visuals and fluid animation, but even blown up on IMAX those weren't enough to prevent me from being bored out of my skull.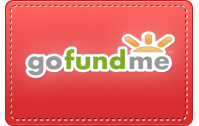 M O V I E S
Die Another Day (PG-13)

BUY on Amazon: Poster! | DVD! | Blu-ray! | VHS! | Soundtrack! | Movie Book!
The scorecard for the 20th "official" James Bond adventure, Die Another Day:

Last Time We Left 007...: Bond (Pierce Brosnan) was in bed with improbable nuclear physicist Christmas Jones (the awful Denise Richards) and uttered a particularly ribald one-liner, which, along with a killer opening and a deliciously villainous turn by Sophie Marceau, was one of the very few memorable aspects of 1999's otherwise messy and disappointing The World Is Not Enough.

The Gunbarrel: Exactly as one has come to expect after 40 years, but with the added touch of a CGI bullet shooting straight to the camera--the first of director Lee Tamahori's tweaks to the traditional 007 formula.

The Opening Sequence: An exciting hovercraft chase over a minefield in North Korea leads directly into the film's main plot, continuing the precedent set by World and setting the decidedly darker, grittier tone for this adventure.

The Main Titles: As in the last three films, we get Daniel Kleinman's CGI-enhanced dancing girls in the old Maurice Binder tradition, but with a twist: for the first time, a title sequence actually serves the story, with said girls rather cleverly emerging from the still-progressing action. In screen context, Madonna's techno-dance title tune strikes as even more un-Bond than it already is on its own, directly clashing with the happenings on screen. (Note to the producers: give reliable score composer David Arnold another crack at composing the opening theme.)

Bond: In his fourth outing, Brosnan has now completely made the character his own--which isn't to say he'll erase memories of Sean Connery, but his take feels just as right and iconic. He's a bit more energized this time out, no doubt due to the meaner, meatier shadings he gets to work with; he again has to stop the usual larger-than-life baddies, but he has to do so as a renegade after some rather dramatic turns of events in the first act.

The Villains: Megalomaniacal (of course) Richard Branson-esque zillionaire/thrillseeker Gustav Graves (Toby Stephens) may not be as balls-out nutty as some of his predecessors, but writers Neal Purvis and Robert Wade give him a more fully realized character arc than one would expect. His right-hand man Zao (Rick Yune) is a formidable physical challenge for Bond, not to mention a striking visual: thanks to an explosion and an interrupted cosmetic surgery procedure (both caused by Bond, of course), he is hairless and has diamonds embedded in his face.

The Women: CIA operative Jinx (Halle Berry) makes a striking, bikini-clad entrance from the ocean à la Ursula Andress' Honey Rider in Dr. No (one of this 40th-anniversary film's clever nods to past Bond films), and while she then disappears from the film for long stretches, Berry and the character ultimately live up to the stunning introduction. A fun, foxy foil, Jinx is in many ways the distaff Bond: same sense of style, same cavalier attitude toward sex, same propensity for the suggestive one-liner--although slightly more vicious in the fight. Berry obviously has a ball, and the proposed spin-off series for the character has some promise. Newcomer Rosamund Pike holds her own with the more seasoned cast members as the aptly named woman of mystery/fencing expert Miranda Frost. (Purvis and Wade deserve tons of extra kudos for making Miranda a shady publicist--which, if you ask me, is a stroke of genius.) However, Madonna's extended cameo as bondage gear-wearing fencing instructor Verity is very much in line with her sore-thumb theme song--the less said, the better.

The Supporting Cast: Judi Dench's M retreats to the background after an expanded post-Oscar role in World, but she reliably exudes her trademark regal authority. As the new Q, John Cleese is hilarious, further developing the antagonistic relationship he established with Bond when he was his predecessor's assistant in World. Samantha Bond's Moneypenny has a little more to do this time out and gets one of the film's best jokes in the process. Time will tell, though, if series newcomer Michael Madsen, playing nondescript CIA head Falco, will have his character develop into someone more interesting in future films.

The Action: The three-year layoff between films seems to have done wonders for the crew's creativity. The set pieces are far more spectacular and creative than we've seen in the Brosnan era or perhaps even the entire franchise itself; the jaw-dropping car chase on ice is a cinch to go down as one of Bond's best-ever moments, and even more grounded sequences such as a swordfight between Bond and Graves are also rather exciting. Most impressive, however, is how all of the action appears to grow organically out of the plot--even the more preposterous bits, like one extended surfing scene and and one disbelief-tempting (even within the fanciful Bond context) bit involving an invisible (!) car. The CGI effects aren't always convincing (especially in that surfing scene), but in the over-the-top world that is 007's, the odd cheesy visual feels somehow right.

Overall: Brosnan's best mission as Bond yet, and the most satisfying installment of the franchise in recent memory.
In Brief
The Emperor's Club (PG-13)

BUY on Amazon: Poster! | DVD! | VHS! | Soundtrack! | Short Story!
Prep school professor (Kevin Kline) tries to mold his students into upstanding young men, in particular one problem student (Emile Hirsch). Ho-hum. To director Michael Hoffman and screenwriter Neal Tolkin's (working from Ethan Canin's short story "The Palace Thief") credit, though, they aren't necessarily interested in painting an entirely sunny feel-good picture, and it does have the appealing, grounding presence of Kline in the role of the self-righteous teacher. That, right there, points up the key problem of the film: Kline's character himself is guilty of some questionable actions, but the film so clearly takes his side on every turn that the moral would-be dilemmas that arise are hardly thought-provoking.
Friday After Next (R)

BUY on Amazon: Poster! | DVD! | VHS! | Soundtrack!
With the third installment of this comedy series, it's become abundantly clear that series star/writer/producer Ice Cube hasn't a clue as to why the first Friday became such a beloved cult classic in the first place. No, I'm not speaking of long-departed original co-star Chris Tucker (at least not exclusively) but of a certain sense of heart, a genuine affection for its setting and characters. Alas, this installment finishes the job started in the second film, Next Friday, by compensating for Tucker's continued absence with ever-increasing crassness--in so doing removing any trace of warmth or recognizable humanity. Every person long-suffering straight-arrow Craig (Cube) and ne'er-do-well cousin/now-roommate Day-Day (Mike Epps, returning from the last film) run into on one long Christmas Eve Friday is either cartoonish, buffoonish, or both--designations that at times apply to the focal pair themselves. The pursuit of a Santa-suited burglar in the South Central 'hood is the thin thread on which Cube and director Marcus Raboy many stereotyped and unfunny running jokes, such as hygenically-challenged Middle Eastern donut shop owners and an ex-con out to make the owner of a "pimps 'n hos" clothing store into his bitch. To be fair, there is some wit and creativity on display in Friday After Next--in the amusing animated opening title sequence.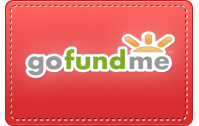 M O V I E S
In Brief
Half Past Dead (PG-13)

BUY on Amazon: Poster! | DVD! | Blu-ray! | VHS!
Considering the sorry state of his career, it's all too appropriate that fading action star Steven Seagal would star in a movie bearing the title Half Past Dead. The quasi-resuscitation spurred on by the financial success of his last project, Exit Wounds, is certain to come to a quick end with this frenetic yet wholly tired actioner in which the greasy-haired one plays a do-rag-wearing deep cover FBI agent clocking time as a prisoner in the newly reopened Alcatraz--which, as fate would have it, is soon taken over by some evil types out for some quick cash. The ever-charismatic, ever-smooth Morris Chestnut's against-type performance as the lead bad guy and Nia Peeples' (where has she been all these years?) badass martial arts expert are the only real points of interest in this directorial debut for actor Don Michael Paul (forever remembered in my mind for his work as hunky novelist Craig on the short-lived Fox soap Models, Inc.), who tries mightily to hide the fact that while a lot of stuff happens, nothing really goes on. There's nary a moment without a bullet fired or a bomb detonating--often for no reason--but the excess is less exciting than numbing. "Numb" also describes the star, who's never looked more old, fat, and sluggish than he does here; his lack of mobility is an even sorrier sight to behold than forced rapport with hot hip-hopper Ja Rule, who plays his sidekick. Then again, I take that back--I can't think of anything more cringe-inducing than Seagal saying, in a strained would-be ghetto accent, "We aight."
Harry Potter and the Chamber of Secrets (PG)

BUY on Amazon: Poster! | DVD Set! | DVD! | Blu-ray Set! | Blu-ray! | VHS! | Soundtrack! | Novel! | Book on Tape! | Book on CD! | Video Game!
Everything about Harry Potter and the Sorcerer's Stone pretty much applies to the adaptation of the second novel in the series, except turned up a notch: there's more magic, more Quidditch, more action, more special effects (including, unfortunately, an annoying CGI critter named Dobby the House Elf), and a lot more scary stuff. One thing there's less of, of course, is exposition, as we dive head-first into the now-familiar Harry (Daniel Radcliffe), Ron (Rupert Grint) and Hermione's (Emma Watson) second year of study at Hogwarts School of Witchcraft and Wizardry, where the legendary chamber of secrets of the title has been opened, unleashing a new (or is it old?) force of evil. Once again, our terrific trio must save day--but not before attending a variety of classes, engaging in Quidditch matches and, in Harry's case, butting heads with Draco Malfoy (Tom Felton).

With one film under their belts, Radcliffe, Grint and Watson have settled in more comfortably in their roles--Radcliffe especially, who is a far more forceful presence here than he was in the original film. In the case of the now-over-mugging Grint, however, he's perhaps settling too comfortably. Returning veterans Maggie Smith, Alan Rickman, Robbie Coltrane, and the late Richard Harris once again lend sturdy, if now far more limited, support. Making more of an impression in the adult cast are a pair of series newcomers: Jason Isaacs as Draco's slimy father Lucius; and the scene- and movie-stealing Kenneth Branagh, who is an absolute hoot as a self-absorbed professor/wizard/author. This film pushes even closer to the three-hour mark than the first, but as in that movie director Chris Columbus consistently fills the screen with enough of interest that the wizardry whizzes by, and the decidedly darker tone of this adventure adds a fresher dimension to these proceedings. That said, also as in that first film, Columbus overall does a workman-like job, reliably hitting the right notes but adding little else, which makes one all the more eagerly anticipate next year's installment, Harry Potter and the Prisoner of Azkaban, on which Alfonso Cuarón takes over the directing reins.
Interview with the Assassin

BUY on Amazon: Poster! | DVD! | VHS!
With its mock documentary conceit and sensationalistic premise, writer-director Neil Burger's film sounds like a piece of no-budget exploitation in the Blair Witch Project vein. (Or, should I say, The Last Broadcast vein, as this film more closely resembles that infamous BWP forerunner.) But the film, fashioned as an unemployed news photographer's on-camera talk with a neighbor who claims to be the man who was John F. Kennedy's second assassin, rises above its modest production values and fairly simple idea by way of veteran character actor Raymond J. Barry's riveting performance as the self-professed gunman. Barry is creepy but, above all else, credible, and he sometimes makes it easy to forget that this isn't a work of non-fiction. Burger also gets a convincing performance out of Dylan Haggerty as the cameraman, and he throws in some clever twists en route to the finale.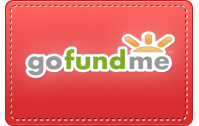 M O V I E S
In Brief
8 Mile (R)

BUY on Amazon: Poster! | DVD! | Blu-ray! | UMD! | VHS! | Soundtrack (1)! | Soundtrack (2)!
To answer the most pressing question: yes, Eminem can act, and if he wants it, a screen career is definitely the charismatic rap star's for the taking. While Marshall Mathers lives up to the advance buzz--though not necessarily to some of the hyperbole being thrown around (James Cagney? Um, no)--Curtis Hanson's film is a disappointment, a slow-going and predictable story of a big-dreaming working class kid making sort-of good. Eminem plays Jimmy "Rabbit" Smith, whom his friends--especially Future (Mekhi Phifer), who hosts a weekly rap challenge--know to be a genius on the mic, yet he has a pesky problem with being able to utter a single sound on stage (yes, it's the Coyote Ugly Syndrome all over again, in hip-hop regalia). Meanwhile, Rabbit has to deal with his boozy, floozy mother (Kim Basinger), who is more concerned with pleasing her younger lover than caring for Rabbit's toddler sister; a mundane job working a punch press at a car parts plant; and drama with girlfriends past (Taryn Manning) and present (Brittany Murphy).

As capable an actor Eminem proves to be, all of writer Scott Silver's overly familiar dramatic paces are a side issue for his fans, whose main motivation behind buying a ticket is to see him rap--after all, he is playing an aspiring recording artist. But most of the time is spent sloshing in that squalor of the Detroit slums, with Rabbit tossing off brief, improvised rhymes being only every now and again. (Alas, it's both disappointing yet relieving that we're spared a scene of Rabbit rhyming to the beats of the punch presses, à la Björk's factory-fueled song and dance in Dancer in the Dark.) For all the scenes showing Rabbit writing lyrics, we never hear any of them, for whenever he does bust a rhyme, it's off of the top of his head. By the time Rabbit--and, hence, Eminem--is finally given a chance to really do his thing, the movie's over. Indeed, it ends the film on a high note, but it doesn't negate the tedium of the number of false and mostly flat ones that precede it, from Basinger's astonishingly unconvincing trailer park tramp to a wholly gratuitous factory fuck between Eminem and Murphy.
Far from Heaven (PG-13)

BUY on Amazon: Poster! | DVD! | VHS! | Soundtrack! | Screenplay!
Todd Haynes's homage to Douglas Sirk's female-oriented melodramas of the 1950s is one of those films that hits just about every of its intended notes right that descriptions seem moot. As a tribute to the Sirk aesthetic, Heaven looks and feels like the genuine article, from the sumptuous Technicolor-esque hues, polished production design and costuming, Elmer Bernstein's glorious score and Haynes' mostly pitch-perfect mock '50s dialogue. That last quality will certain clang to the ears of a number of contemporary moviegoers, and that more obvious touch of anachronistic artifice may make it all the more difficult to settle into this film's world of Eisenhower-era Connecticut suburbia. But as in Sirk's work, there's a lot more going on underneath the placid surfaces--as housewife Cathy Whitaker (Julianne Moore) discovers, namely in her marriage to husband Frank (Dennis Quaid). The crisis that develops in their marriage leaves Cathy to increasingly turn to her African-American gardener Raymond (Dennis Haysbert) for support, and their growing friendship proves to be far too progressive for the rest of society.

Perhaps a rudimentary familiarity with the genre Haynes is emulating will enhance one's appreciation of Far from Heaven, but it's far from necessary. As closely and beautifully as Haynes has recreated Sirk, what makes the film so special are his original touches: the forthrightness with which he addresses what would've been fairly taboo subjects in the '50s; and, above all, his lead trio of actors, who do outstanding jobs of turning archetypal characters into believable people. As such, in the place of Sirk's sweeping dramatic strokes are more subtle and hence more realistic and affecting emotions--ones that viewers won't feel the slightest tinge of guilt weeping over.
Femme Fatale (R)

BUY on Amazon: Poster! | DVD! | VHS! | Soundtrack!
Brian DePalma's latest foray into mock Hitchcock fulfills its promise of twisty, twisted thrills--for its first half-hour at least. A suspenseful and exciting--and even quite sexy--heist sequence at the Cannes Film Festival makes way for quintessentially DePalma Hitch homage when the wicked woman of the title, jewel thief Laure Ash (Rebecca Romijn-Stamos), fortuitously falls into an identity-cleansing escape hatch from the authorities and betrayed partners on her trail. But after a jump in time and the entrance of photographer Nicolas Bardo (an eye roll-worthy Antonio Banderas), the film flies completely off of the rails, morphing from tantalizing trash to nowhere nonsense. The central plot twist does go some distance in explaining the nature of events, but in no way does it necessarily redeem how ridiculous the film ultimately is, despite Romijn-Stamos' slinky, sultry performance.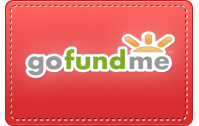 M O V I E S
In Brief
I Spy (PG-13)

BUY on Amazon: Poster! | DVD! | Blu-ray! | VHS!
I Spy is a quintessentially Hollywood product, an action comedy that serves up the expected gags and set pieces in service of a thoroughly been-there, done-that plot line. But what this remake-in-name-only of the 1960s television series lacks in originality it compensates for in personality--rather, personalities: those of stars Eddie Murphy and Owen Wilson. Wilson is bumbly spy Alex Scott, who is given a chance to prove his true worth as a spy when he's assigned to recover a stolen Stealth bomber in Hungary. It's a task easier said than done, even moreso considering his civilian cover partner: cocky, loudmouthed boxing champ Kelly Robinson (Murphy), who is days away from a title defense.

As is obvious, neither star is stretching themselves, and both accordingly do their respective jobs as well as can be expected, and their previous experience in the action arena help give credibility to the spy shenanigans, which are competently, though not spectacularly, staged by Thomas. What people really want from a Murphy-Wilson pairing are laughs, and the duo certainly does not disappoint in that regard. Not surprisingly, the film's best moments come when Thomas steps back and just lets the two go at it with their wisecracking and verbal sparring. Those laughs are what will keep viewers interested and entertained, for there's not much to the story. No less than four screenwriters are credited, yet the script is filled with the usual clichés (hello, red digital readout!) and supposed twists that can be seen a mile away. Through it all, though, Murphy and Wilson clearly have a ball playing opposite one other, and that sense of fun and good will extends to the audience--but whether that's quite enough is another story.
Love in the Time of Money (R)

BUY on Amazon: Poster! | DVD! | VHS!
Writer-director Peter Mattei's debut film is another modern day variation on Max Ophüls's La Ronde, in which single, married, or otherwise attached New Yorkers hop from lover to lover until finally the circle completes itself by returning to the first character and location--in this case, a prostitute (Vera Farmiga). As with any such episodic film, the interest varies from vignette to vignette, but despite appearances by the always-interesting Steve Buscemi and Rosario Dawson--whose shared segment is the only one that is remotely sexy--this DV-shot feature feels more like an exercise for the cast (which also includes Jill Hennessy, Michael Imperioli, and Carol Kane) and a calling card project for Mattei than a full-blooded film.
The Santa Clause 2 (G)

BUY on Amazon: Poster! | DVD Set! | DVD! | VHS! | Soundtrack!
Eight years may have passed since the original film, but the feel-good family formula is still familiar in this holiday sequel. As we catch up with him, the former Scott Calvin (Tim Allen) is nicely settled into his position as Father Christmas, but it's a job he may not hold for very much longer--that is, unless he finds a wife by Christmas Eve. Could the Mrs. in waiting possibly be his delinquent, now-teenage son's (the once-cloying, now-obnoxious Eric Lloyd) adversary, the non-Christmas-believing high school principal (Elizabeth Mitchell)? What do you think? Despite the sitcom-level predictability and treacle--right down to the domestic motivation behind the son's rebellion--there is some charm in the love story between Allen and Mitchell, and some cute ideas, such as the introduction of other mythical figures as the Tooth Fairy and Mother Nature, are thrown into the mix. But as with the original, this is a family film that will find its biggest fans within the elementary school set--which are the only audience who will be able to stomach the presence of Spencer Breslin, that insufferable tyke from Disney's The Kid, as a not-so-wise elf.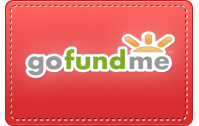 ---
We are a participant in the Amazon Services LLC Associates Program, an affiliate advertising program designed to provide a means for us to earn fees by linking to Amazon.com and affiliated sites
The Movie Report Archive/© Michael Dequina
All images and multimedia files are copyright their respective copyright holders and no rights are given or implied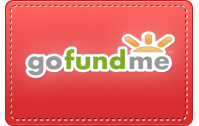 Please keep The Movie Report/
Mr. Brown's Movie Site alive
by generously submitting a PayPal donation.