Archive
September 2002
#338 - 341
September 6, 2002 - September 27, 2002
all movies are graded out of four stars (
)
We are a participant in the Amazon Services LLC Associates Program, an affiliate advertising program designed to provide a means for us to earn fees by linking to Amazon.com and affiliated sites.
M O V I E S
In Brief
Just a Kiss (R)

BUY on Amazon: Poster! | DVD! | VHS! | Soundtrack!
To the credit of director Fisher Stevens and writer-star Patrick Breen, this is not, contrary to outward appearances, some standard indie ensemble romantic comedy in the Edward Burns mold. (Thank God for small favors.) What ensues within a circle of New Yorkers (Marisa Tomei, Breen, Marley Shelton, Ron Eldard, Kyra Sedgwick, Taye Diggs and Sarita Choudhury) is a warped roundelay involving plane crashes, bondage, stalking, suicide, murder and the occasional passage of rotoscoped animation. The result is every bit the mess one would expect, but given the bizarre mix of elements one would also think the mélange would at least be more amusing, if not necessarily for the right reasons. The cast is appealing but often looks lost, stranded between all of the conflicting directions. The only person who seems to have any real fun--and the one consistently lively point of the whole movie--is Tomei, who obviously has a ball playing against type as a seriously unhinged bowling alley waitress.
The Man from Elysian Fields (R)

BUY on Amazon: Poster! | DVD! | VHS! | Soundtrack!
With his one novel languishing in Barnes & Noble bargain bins and his latest manuscript impressing no one, struggling scribe Byron Tiller (Andy Garcia, who also produced) is at a loss at how to continue to support his doting wife (Julianna Margulies) and their young child. Enter the man who occupies the office down the hall: one Luther Fox (Mick Jagger), who offers the desperate man a job... as one of elite gentlemen in his escort service.

It sounds like the set-up for either an overheated slab of Zalman King erotic melodrama or a lowbrow comedy. But director George Hickenlooper and writer Philip Jayson Lasker, while indeed offering some choice laughs (most incited by the dry witticisms of the Jagger character), also cook something far more surprising, substantial, and satisfying. The plot takes some clever twists as Byron comes in contact and starts an unlikely collaboration with his literary idol (James Coburn), whose trophy wife (Olivia Williams) becomes a regular customer. But what really sneaks up is how involved one gets into these characters and their complicated relationships--also a credit, of course, to the fine work of the cast, who all create believable, three-dimensional people.
Moonlight Mile (PG-13)

BUY on Amazon: Poster! | DVD! | VHS! | Soundtrack!
Moonlight Mile has been touted as an early Oscar contender, and while there are definitely a number of things to admire, the film is curiously hard to embrace. But first, the good: the performances. Susan Sarandon is perhaps the only plausible nomination possibility as JoJo, a mother determined to cope with the untimely loss of her daughter on her own terms, even if it means being cynical, selfish and brutally real. As her husband Ben, Dustin Hoffman is memorable without resorting to hamminess, as is Jake Gyllenhaal as Joe, the young man who was engaged to the young woman, Diana. Trumping all of them, however, is luminous newcomer Ellen Pompeo, full of life and soul as Bertie, a bartender/postal worker who rather conveniently has suffered a loss not unlike Joe's.

That sense of convenience is what keeps Brad Silberling's film at an arm's length. Bertie, as played by Pompeo, is such a vibrant, vulnerable and appealing person there needn't have been such a plot contrivance (with little payoff, at that) to bring her and Joe together. Also rather convenient is the sketchy (at best) development of the dearly departed; when the no-nonsense district attorney (Holly Hunter, in a sharp cameo role) asks Joe to "bring Diana into the courtroom," one echoes the request to Silberling. Without a clear idea or sense of who she was, we can't completely sense everyone's sense of loss or understand the feelings of guilt Joe has over her death and his feelings for Bertie--hence conveniently swaying audience rooting interest for the new romance.

Silberling admirably keeps the film from being one big mope session by injecting a number of light moments into the mix, but even in this area he sometimes tries too hard; for instance, the first meeting between Joe and Bertie, with the two sifting through large mail bins, is a bit too cutesy and their instantaneous openness with each other far too--yes--convenient. Despite such obvious contrivances, Moonlight Mile is at the very least an emotionally honest film, but it would have been far more affecting if it felt more true to life.
Sweet Home Alabama (PG-13)

BUY on Amazon: Poster! | DVD! | VHS! | Soundtrack! | Score CD!
Surprisingly, star Reese Witherspoon, who was able to elevate as formula an endeavor as Legally Blonde with her natural moxie, is not immune to the bland and processed feel to this rote romantic comedy. She is stripped of all her edge here, looking and acting as if she walked out of a Meg Ryan Conversion Machine as Melanie, a successful New York fashion designer newly betrothed to a high society hunk (Patrick Dempsey, attempting to channel JFK Jr.). One little problem: she's still hitched to her hometown first love (Josh Lucas, attempting to channel Matthew McConaughey) and hence must travel back down south to Alabama to face him and the past she's tried so hard to bury.

"Trying" is certainly something director Andy Tennant and writer C. Jay Cox don't do here, as they sluggishly hit every predictable note on schedule en route to their preordained destination (seriously, who here actually believes Dempsey's character stands a chance?), including tired southern hick jokes that squander the abilities of deserves-better supporting players such as Fred Ward, Mary Kay Place and Ethan Embry. Witherspoon and Lucas are likable enough together, but only enough to make this average, assembly-line product a just-tolerable sit.
Trapped (R)

BUY on Amazon: Poster! | DVD! | VHS! | Soundtrack! | Novel! | Book on Tape! | Book on CD!
There's an expression my old high school film teacher taught me called "top the topper"--that is, the idea that a film needs to end with something that's "topped" all that preceded it. Director Luis Mandoki and screenwriter Greg Iles (adapting his own novel, 24 Hours) take "top the topper" to new, ridiculous heights with their insane conclusion to this kidnapping thriller--which, until its head-spinning finale, actually isn't so bad. A group of kidnappers (Kevin Bacon, Courtney Love, and Pruitt Taylor Vince) abduct the young child (Dakota Fanning) of a wealthy young couple (Charlize Theron and Stuart Townsend), promising to return the child unharmed if they are paid a proper ransom by the end of a 24-hour period. Mandoki and the actors (with the exception of Love, who mentally seems anywhere but onscreen) are able to milk the scenario for some serviceable suspense, but all bets are off once car chases, planes, highways, and multiple car pileups improbably lead to a resolution. The manner in which this film flies completely off the rails is undoubtedly amusing, but its also disappointing, considering the fair competence of all that came before.
The Tuxedo (PG-13)

BUY on Amazon: Poster! | DVD! | VHS! | Soundtrack!
Jackie Chan and Chris Tucker? Great. Jackie Chan and Owen Wilson? Cool. Jackie Chan and... Jennifer Love Hewitt? What the fuck? Doesn't have quite the same ring to it, and neither does The Tuxedo, easily the worst of Chan's odd-couple buddy action movies. Thankfully, the real star pairing in the movie isn't that between Chan and Hewitt, but Chan's chauffeur character and his hospitalized superspy boss's (Jason Isaacs) high-tech tux, which gives its wearer special abilities--including, of course, some martial arts skills, which come in handy to thwart some boring baddie's plan to poison the world's water supply. First-time director Kevin Donovan comes up with a few isolated moments of amusement, as in one scene where Chan is forced to perform like James Brown. That points up the basic problem: even at its most diverting, nothing in this movie--not even a brief bit with Chan fending off some bad guys while trying to keep an insect trapped against Hewitt's face (long story)--comes close to Chan's trademark (and, now, all the more distant in the memory) way of cleverly, hilariously making action and slapstick as one.
Wasabi (R)

BUY on Amazon: Poster! | DVD! | VHS!
"Europa Corp. presents quite possibly the greatest French-language, English-subtitled, Japanese action comedy of all time." Unfortunately, that bit of ad copy is the only amusing thing about this Luc Besson-scripted actioner, which is not so much exciting than it is an endurance test. Reno is a tough French cop who travels to Japan after learning his long-lost love has passed, only to discover she--and he--left behind a teenage daughter (pop idol Ryoko Hirosue). She also happens to have some $200 million stashed away in a bank account that some Yakuza types are after. Fights, shootouts and the like ensue, but there's little tension as Reno's character is one of those invincible heroes that we haven't seen much of since the '80s. Thankfully Besson, while shamelessly ripping off his own Léon / The Professional, draws the line at incestuous overtones, but the sappy sentiment he puts in its place is just as nauseating--though not as nauseating as what passes for comedy in this truly rotten movie.
D V D
The Criterion Collection
Under the Roofs of Paris (Sous les Toits de Paris)
Criterion Collection #161
Disc:

BUY on Amazon: Poster! | DVD! | VHS!
Hot on the heels of its release of À Nous la Liberté, Criterion gives the deluxe digital treatment to another René Clair gem, this 1930 Liberté predecessor about the love triangle between a street singer/sheet music salesman (Albert Préjean), a criminal (Edmond Gréville) and a comely Romanian immigrant (Pola Illery). Unlike Liberté, there isn't a buried sociological subtext here, just a funny and sweet romantic tug-of-war, and Clair's use of primitive sound cinema technology--and his way of working around its limitations--is clever and impressive.

That Clair feared that the arrival of sound would put a hamper on cinematic creativity is one of the interesting tidbits he shares in a revealing 1966 BBC interview, included here. Also included among the supplements is prologue scene that Clair wisely excised during a 1950 revision of the film; the film's trailer, which ends with stars Préjean and Illery unexpectedly addressing the camera; and, best of all, Clair's 1924 feature debut, the silent charmer Paris Qui Dort, in which the night watchman at the Eiffel Tower wakes up to discover that everyone else in the City of Lights has fallen asleep in their tracks.

Specifications: 1.33:1 full frame; French Dolby Digital mono; optional English subtitles. (The Criterion Collection/HomeVision Entertainment)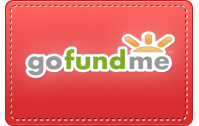 M O V I E S
In Brief
The Banger Sisters (R)

BUY on Amazon: Poster! | DVD! | VHS! | Soundtrack!
Watching movies like The Banger Sisters, it's easy to understand actresses' common complaint about the quality of roles for women of a certain age. Here we have two pushing-60 actresses, Goldie Hawn and Susan Sarandon, both of whom have Oscars to their names and have shown no discernible loss of popularity in recent years, stuck in a silly cartoon of a movie. Hawn is the swingin' Suzette, who travels from L.A. to Phoenix to reunite with her old partner-in-star-fucking, Lavinia (Sarandon). Decades have passed since they last saw one another other, and indeed the two do not pick up as if a day has not gone by; Suzette is still the sexy, fun-loving girl she was in the '60s while the erstwhile "Vinnie" has become an ultra-domesticated suburban society wife/mother of two.

With Hawn, Sarandon and fellow Oscar winner Geoffrey Rush (as Harry, a frustrated screenwriter who conveniently hooks up with Suzette en route to Phoenix) in the cast, one continually has hope that writer/director Bob Dolman will break free of the conventional set-up, but he proceeds to go the predictable route at every turn. Suzette is like one of those wild child sitcom characters who shakes up the stodgy status quo for the better; her flighty ways reawakens Harry's creative side and, even more predictably, brings "Vinnie" back out of Lavinia, who comes to realize how constricting her current life is--and, in the process, her family bonds emerge stronger than ever. Making the contrived display all the more sad is the potent sisterly chemistry between Hawn and Sarandon, who both deserve far better--particularly Hawn, who makes her character's spirit infectious and, hence, her allure completely convincing. That's about the only convincing thing in the entire film.
8 Women (8 Femmes) (R)

BUY on Amazon: Poster! | DVD! | VHS! | Soundtrack! | Movie Book!
The octet in François Ozon's film are the women of Marcel's life--or, rather, his death, for one morning he turns up stabbed to death in the bedroom of his country manor. Could the murderer be his frustrated wife (Catherine Deneuve)? Their not-so-angelic daughters (Virginie Ledoyen and Ludivine Sagnier)? His black sheep sister (Fanny Ardant)? His wheelchair-bound mother-in-law (Danielle Darrieux)? His sister-in-law (Isabelle Huppert)? Or could it be the chambermaid (Emmanuelle Béart) or the housekeeper (Firmine Richard)? As the eight women are snowed in for one long day, fingers are pointed; accusations and insults are flung; song-and-dance-numbers are performed with passionate exuberance.

You read that last part right. The all-star 8 Femmes is a strange pastiche of genres: an Agatha Christie drawing room mystery crossed with the '50s setting and melodrama of Douglas Sirk crossed with the musicality of Jacques Demy with some Aaron Spelling bitchery thrown in for good measure. The result has no right being anything other than a complete mess, but Ozon and his spirited cast bring it all together with their joyful abandon. It's a hoot watching famously sophisticated types as Deneuve play loose and get down and dirty, as she does in heated scene with Ardant that ends up becoming just plain hot--in the Jerry Seinfeld fantasy sense. (Yes, you know what I mean.) Every character leaves an memorable mark--Huppert deserves special mention for her hilariously high-strung spinster--but the most indelible imprint is that of Ozon, who somehow blends such ribald humor, campy cattiness, mock Technicolor photography and production design, French pop tunes and pathos into a wildly satisfying whole.
The Four Feathers (PG-13)

BUY on Amazon: Poster! | DVD! | VHS! | Soundtrack! | Novel!
In this fizzled would-be Oscar contender, Heath Ledger plays Harry Feversham, a soldier in Victorian England who quickly resigns when his regiment is assigned to war duties in the Sudan. Pegged as a coward by the titular symbols given to him by former friends and his disgusted fiancée Ethne (Kate Hudson), Harry decides to stick it all to them by sneaking off to the Sudan himself. In the desert, he, with the help of new sidekick Abou Fatma (Djimon Hounsou), attempts to help his far more valiant friend Jack Dorrance (Wes Bentley), who's leading the regiment; but above all else, prove to himself and anyone around that he is not a coward, dammit!

And there's no doubt that he will as soon as we get an unintentionally comic slow-mo shot of Harry, disguised as an Arab (yeah, right), charging on horseback in slow motion. But does anyone care? That the Sahara desert, gorgeously photographed by Robert Richardson, displays the most personality in the entire picture should answer that question. Ledger proves once and for all that he has little leading man presence, whether clean-cut or sporting long locks with a full beard. At the very least the Aussie is able to affect a convincing English accent, which, to put it lightly, doesn't come quite so easily to Yanks Bentley and Hudson. What doesn't come easily to any of them, however, is a sense of connection with each other or the audience--a huge failing when the love triangle between the three is supposed to be a major emotional hook. But the most disappointing performance is that of director Kapur. After turning the traditional English costume drama on its ear with the exciting, energetic, monarch-as-mafioso Best Picture nominee Elizabeth a few years back, he too easily and quickly falls into the genre's stodgy conventions here, with those slow-motion shots in the battle sequences being the half-hearted--and only--stylistic attempts to break free.
Spirited Away (PG)

BUY on Amazon: Poster! | DVD! | VHS! | Soundtrack! | Movie Book!
Given Disney's usual distribution tactic for Hayao Miyazaki features (that is, tuck them away in a vault and hope that fans somehow forget they hold the rights), it's all the more surprising that the animé maestro's latest is not only seeing the light of day in the States, but in theatres no less--and filmgoers of all ages should not pass up the opportunity to experience such a work of staggering imagination. A synopsis of the story doesn't the film any justice. To say that it's simply about a young girl (voiced by Lilo & Stitch's Daveigh Chase, one of the number of Disney vets brought in for the surprisingly good English dub track, which was supervised by Toy Story helmer John Lasseter) who is spirited away (sorry, couldn't resist) from the real world into a parallel spirit dimension--a bathhouse for spirits run by an evil witch (voiced by Suzanne Pleshette--I guess The Little Mermaid's gravel-voiced Pat Carroll was unavailable), to be more specific--is to not leave out much at all. What distinguishes the film above all else is Miyazaki's astoundingly vivid visual sense; the script does have a loose, almost stream-of-consciousness feel that lends it some unpredictability, but nothing compared to all the creatures and other sights he brings to the screen. As outlandish and sometimes disturbing as many of the monsters and spirits are in whatever shape they take in a given scene, they are never less than glorious sights to behold, stunningly drawn, fluidly animated, and completely, totally alive--a description that can be applied to the whole film.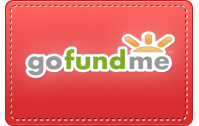 M O V I E S
Barbershop (PG-13)

BUY on Amazon: Poster! | DVD Set! | DVD! | UMD! | VHS! | Soundtrack!
Based on outward appearances, Barbershop reads as a youth-targeted hip-hop comedy, what with Ice Cube leading an ensemble cast that also includes Eve. But the name in the credits that's most truly reflective of the film's tone is not of either multi-platinum rapper, but of producer George Tillman Jr. Not unlike the Tillman-directed Soul Food, Tim Story's film is a funny, warm, immensely likable, and all-ages-appealing film centering around the importance of heritage and family.

In Barbershop, the family is a figurative one, namely the people who gather daily in and around Calvin's (Ice Cube) shop in the south side of Chicago, whether to work, get a haircut, or simply talk. Calvin's colorful crew includes the condescending Jimmy (Sean Patrick Thomas), who uses any opportunity to flaunt his education and perceived intelligence; Isaac (Troy Garity), the white hip-hopper who is constantly at odds with Jimmy; sassy Terri (Eve), the shop's one female haircutter; Nigeria-born Dinka (Leonard Earl Howze), who carries a torch for Terri; Ricky (Michael Ealy), a young former thug trying to go straight; and old timer Eddie (Cedric the Entertainer, in a movie-stealing performance), who's worked at the shop for decades. Alas, this family--and the legacy of Calvin's father, who opened the shop many years ago and passed the tradition on--is in danger when the financially-strapped Calvin makes a fateful decision about his, the shop's--and, in turn, the community's--future.

There's also a concurrent plot involving two idiot lowlifes (Anthony Anderson and Lahmard Tate) who stole an ATM from a convenient store, but Barbershop isn't really about any sort of story per se. While he efficiently, if leisurely, advances those larger plotlines, Story is more concerned with moments with the characters at the shop, however trivial and far removed they may be from the storyline, such as Terri loudly trying to identify the culprit who drank her apple juice or Eddie delivering his politically incorrect (and hilarious) views on the civil rights movement. The meandering focus is jarring at first, but one is quickly able to settle into the rhythm.

That is, the rhythm not so much of the film than of the environment and the people, which is what Barbershop is truly about--not about whatever events occur in and around it. Story and writers Mark Brown, Don D. Scott, and Marshall Todd aren't above going for the occasional lowbrow, ribald joke or obvious physical gag--particularly whenever the ATM thieves show up on screen--but the appealing cast is more than capable of selling the weaker spots in the material and, more importantly, all create believable, fleshed-out characters. Much like how its employees and patrons don't want to see the barbershop close, once one has become acquainted with these people and this place, one may not want Barbershop to end.
In Brief
Igby Goes Down (R)

BUY on Amazon: Poster! | DVD! | VHS! | Soundtrack! | Screenplay!
Pity poor prep schooler Igby Slocumb (Kieran Culkin); while born into a well-to-do family, said family consists of an icy and overbearing mother (Susan Sarandon, in the first of her three movies this month), a schizophrenic father (Bill Pullman), an uptight brother (Ryan Phillippe), and a smarmy godfather (Jeff Goldblum). Is it any wonder that Igby tries to make an escape--whether from school, his family or life in general--whenever an opportunity remotely arises? One won't exactly share Igby's frustrations while watching Burr Steers' film, for all the oddballs among Igby's family and friends--including the bitter, sarcastic Igby himself--makes for consistently unusual, unpredictable and uproarious viewing. But however outlandish the events and people may be or become, Steers manages to root the mayhem in reality and genuine humanity, an accomplishment that would've been impossible without his actors, who make potential caricatures into genuine characters--particularly Culkin, who conquers the challenge of juggling all facets of Igby: his anger and smartass attitude; his catchy turns of phrase; his caustic charisma; and the real pain buried beneath it all.
D V D
Swingers (R)
Movie:
; Disc:

BUY on Amazon: Poster! | DVD! | VHS! | Soundtrack (1)! | Soundtrack (2)! | Screenplay!
When Jon Favreau, Vince Vaughn, and Doug Liman shot Swingers back in 1995, they thought it would be a film only their friends would see. Some seven years later, catchphrases such as "You're money" and "Vegas, baby, Vegas" are now staples of the pop culture lexicon, the former becoming a scourge that neither Favreau nor Vaughn can escape when spotted in public, and, more notably, the latter becoming the slogan of choice for the Las Vegas Tourism Bureau. Rewatching the film on Miramax's new Collector's Series DVD, it's all the clearer why this little no-budget indie grew from arthouse hit to video store perennial to comedy classic: it's just as fresh and funny as it was when I first saw it at a Saturday matinee way back when. While some of its most quotable lines have more or less been driven into the ground over the years (as is the case with the ones mentioned above), Favreau's screenplay still has its sharpness and sparkle not only in terms of dialogue but also characterization; the latter is, of course, helped immeasurably by Favreau and Vaughn's star-making performances; and Liman brings it all together with his nicely balanced senses of professional polish and guerilla grit.

The latter resulted in more than a few glitches on the technical side, which Favreau, Vaughn, Liman, and editor Stephen Mirrione are all quick to point out on the disc's two commentaries. Most of the tech talk predictably takes place on Liman and Mirrione's track, and their insights on the film's ragtag production, from shoot to editing, keep it from from being a dry listen. That said, it's not nearly as entertaining as the Favreau/Vaughn track, which finds them, as on the Made DVD, armed with a telestrator. The tool isn't used as extensively as it was on that disc (though the pair do have a tic-tac-toe rematch), but with or without the visual aid, this is an easy-going and all-around fun commentary, full of amusing anecdotes and trivia bites.

Much of the information scattered across the two commentaries, and a lot more, are brought into a cohesive, more or less chronological whole in "Making It in Hollywood" the excellent new documentary put together by disc producer Alita Renée Holly. Through new and old interviews with Favreau, Vaughn, Liman, Mirrione, line producer Nicole Shay LaLoggia, and co-stars Ron Livingston and Brooke Langton, the documentary comprehensively and concisely traces the entire Swingers journey: the conception of the story, the shoot, the finished film's reception and lasting legacy--in addition to touching on the whole swing/"cocktail nation" culture.

The documentary and commentaries alone would make this a satisfying package, but there are some nice additional features. The deleted scenes section is more a collection of alternate takes, including one with Favreau and Heather Graham that, had it been included, would have upset the film entirely through one simple move that was wisely left out in the final cut. The "Swingers Mania Gallery" is a mostly a look at various promo items that were produced during the film's theatrical release; sadly, the production sketches Favreau mentions in his commentary are not included here or anywhere else on the disc. I would have much rather those had been included than the short film Swing Blade, a mock trailer that crosses this film with Billy Bob Thornton's Sling Blade; it has its moments, but it's more amusing in concept than in execution. Curiously, though, Swingers' actual theatrical trailer is not included on the disc--perhaps a ploy by Miramax to make fans keep (or, if they don't have it, buy) the original barebones edition, which does include it?

Specifications: 1.85:1 anamorphic widescreen; English and French Dolby Surround; English subtitles. (Miramax Home Entertainment)
Vulgar
Movie:
; Disc:

BUY on Amazon: Poster! | DVD! | VHS! | Soundtrack!
Since the theatrical release pattern of Vulgar amounted to one-week runs in New York, Los Angeles, and San Francisco, many View Askew fans will see Bryan Johnson's notorious debut feature for the first time on the small screen, and the Askew crew have again put together a fairly extensive and highly entertaining digital package. Whether or not the latter term applies to the feature itself is up for argument; this bizarre and dark comedy about a gang-raped clown's (a brave Brian O'Halloran) unusual rise to celebrity is one of those films you either groove with or don't, and count me among those who don't, though Johnson earns credit for cooking up something that's definitely different.

The group commentary with Johnson, O'Halloran, producer Monica Hampton and executive producers Kevin Smith and Scott Mosier is a characteristically rollicking affair, and it is just as much an examination of the film's production as it is Johnson's youth. All the anecdotes and raucous energy spill over into the introduction of the deleted scenes and outtakes, which are all generally brief and inconsequential. More entertaining is a collection of rejection letters Johnson received from various film festivals; all are form letters and are for the most part amusing in their dry, cookie cutter nature--the exception being the one from the folks at the Slamdance festival, who at least bothered to inject some humor into theirs. The photo gallery is exactly the typical production still collection the description suggests, and there's a hidden assortment of trailers for View Askew-related Lions Gate releases: Vulgar, Malcolm Ingram's Tail Lights Fade, and Dogma. The last one is particularly noteworthy in that this is the first time the trailer has appeared on tape or disc with its original score as heard in theatres; both of Columbia TriStar's DVD releases curiously, inexplicably substituted an ill-fitting jazz score.

The last supplement on the DVD is also Dogma-related: the documentary "Judge Not... In Defense of Dogma," which was originally slated to appear last year on Columbia TriStar's special edition release but was jettisoned due to studio cold feet. Vestiges of that other release still remain (Smith refers to that disc's deleted scenes section; Columbia TriStar Home Video's name is all over the credits), but J.M. Kenny's featurette stands perfectly fine on its own; guided by new interviews with Smith, Mosier, stars Ben Affleck and Jason Lee, and pastor Kenneth Johnson, the doc comprehensively covers the controversy that surrounded the film in a tight 37 minutes. However, it could've been made even tighter and possibly better if Kenny lost the superfluous, EPK-derived sound bites from stars Matt Damon, Jason Mewes, Alan Rickman, Chris Rock and Salma Hayek.

Specifications: 1.85:1 anamorphic widescreen; English 5.1 Surround; English Dolby Surround; English and Spanish subtitles. (Lions Gate Home Entertainment)
The Criterion Collection
The Importance of Being Earnest
Criterion Collection #158
Disc:

BUY on Amazon: Poster! | DVD! | VHS! | Soundtrack! | Play!
While Oliver Parker's adaptation of Oscar Wilde's classic farce received mostly respectable reviews when it was released this past summer, Anthony Asquith's 1952 take on the play is still regarded as its definitive screen version. I'm inclined to agree with the consensus, for as far as a pure translation of the play, Asquith's cannot be beat though he sometimes takes the stage origins a bit too literally, as in the opening where a couple is shown taking their seats in a theatre. Thankfully, Asquith never returns to that conceit, and one is left to appreciate the zingers and spirited performances in this understandably enduring comedy of mistaken identities and romantic entanglements. Michael Redgrave and Michael Denison have a great screen camaraderie as, respectively, best friends Jack and Algernon, who both adopt the guise of Jack's roguish, and imaginary, younger brother Ernest; but it's Dame Edith Evans, as the haughty Lady Bracknell, who steals the film as soon as she delivers her indelible reading of two simple words: "a handbag."

Criterion's DVD is more in line with their more barebones editions. As always, the booklet includes an informative essay on the film and its history (written here by actor/playwright Charles Dennis); and the film was transferred to disc from a pristine new print. The only on-disc supplements are the film's theatrical trailer and the "Images in Context" gallery of production stills, which is actually an informative, photo-punctuated essay on the production and its players written by film historian Bruce Eder.

Specifications: 1.33:1 full frame; English Dolby Digital mono; English subtitles. (The Criterion Collection/HomeVision Entertainment)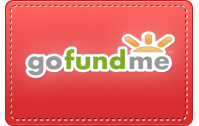 M O V I E S
In Brief
City by the Sea (R)

BUY on Amazon: Poster! | DVD! | VHS! | Soundtrack!
NYPD detective Vincent LaMarca (Robert DeNiro) faces a moral quandary when it appears the one responsible for the stabbing death of a drug dealer is none other than his estranged, junkie son (James Franco). Director Michael Caton-Jones and screenwriter Ken Hixon cannot be accused of not being ambitious, for they attempt to add more complexity to this scenario. The killing is apparently only the latest incident in a family legacy of violence: LaMarca's own father was executed for killing a child years ago; LaMarca, while distancing from his father's actions through his profession, has himself once succumbed to a violent urge.

Despite fine work by DeNiro and Franco, who both create sympathetic, three-dimensional characters, the film's aspirations for depth remain just that, and the film ends up as shallow as the thankless love interest role Frances McDormand somehow agreed to play here. There are more than a few overt concessions to formula, such as the partner with "lunchmeat" practically tattooed on his forehead, but worst of all is how, after taking its time to establish the main characters, their relationship, and that dark family history, the resolution is rushed, contrived and ridiculously tidy, as if Hixon and Caton-Jones were under pressure to make a deadline. The saccharine conclusion would be problematic in any film, but given how much talent is involved, it's especially disappointing here.
In Praise of Love (Éloge de l'Amour) (PG)

BUY on Amazon: Poster! | DVD! | VHS!
The words "de l'amour" (of love) and "de quelque chose" (of something) are seen in randomly placed intertitles throughout French New Wave master Jean-Luc Godard's latest, and while the former is part of the film's title, the latter is more reflective of the impression with which most moviegoers are likely to walk away. The rustling of press note pages could be heard coming from all corners of the auditorium during the press, and without those life-saving sheets of paper it would've been difficult to make out a lot of this artsy and abstract work. The film is split in two sections that ostensibly tell the story of a filmmaker/writer (Bruno Putzulu). The meandering first section is in black and white, more or less detailing his attempts to develop a project about the stages of love while reconnecting with a fondly-remembered acquaintance (Cécile Camp). The second section, shot in digital video, takes place two years before the first, and we see how the filmmaker first met the woman while researching another project. This section is much easier to follow, not so much because the viewer already knows the principals, but because the anti-Hollywood and -U.S. barbs Godard tosses out are more easily understood than any of his murky and murkily-expressed ideas about the nature of love. Clearly coming across, however, is Godard's still-strong visual sense; the black and white is glorious, and the grainy oversaturation of the DV works in its evocation of the vivid exaggeration and fundamental fuzziness of memory. But all the beauty does not make the film even half as profound as it so obviously strives to be.
Swimfan (PG-13)

BUY on Amazon: Poster! | DVD! | HD DVD! | Soundtrack!
The unusual title of this teenybopper thriller comes from the online handle of new girl in town Madison (Erika Christensen), who on one night brings out the bad side in reformed teen delinquent, now high school swimming stud Ben (Jesse Bradford). Ben quickly regrets their fuck in the pool and even more his foolish decision to tell her that he loves her, for Madison reveals herself to be a certifiable nutcase, and soon not only is he in danger, but those around him, including his cluelessly loyal girlfriend Amy (Shiri Appleby).

Director John Polson was obviously aiming to make a Fatal Attraction for the younger set, right down to the waterlogged finale, but this movie doesn't even reach the campy, trashy highs (or should I say "lows"?) of The Crush. Bradford spends the entire film with an Andrew Shue-ish sullen, slack-jawed expression, but even that's more than what the bland Appleby brings to her doormat role. Christensen, who was quite impressive in Traffic as the drug-addicted daughter of Michael Douglas (who, in what is perhaps a nod to both that film and Fatal, is thanked in the credits), seems adrift in the role of the bitch, never coming off as either convincingly evil or amusingly over-the-top. What is amusingly over-the-top, however, is how Polson uses a Wolverine-esque "SNIKT" sound effect to convey whenever something sets Madison off. And that, right there, is the only dementedly inspired thing in the entire 85-minute running time.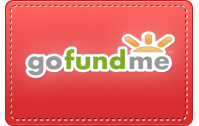 ---
We are a participant in the Amazon Services LLC Associates Program, an affiliate advertising program designed to provide a means for us to earn fees by linking to Amazon.com and affiliated sites
The Movie Report Archive/© Michael Dequina
All images and multimedia files are copyright their respective copyright holders and no rights are given or implied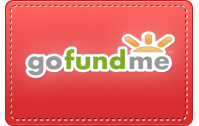 Please keep The Movie Report/
Mr. Brown's Movie Site alive
by generously submitting a PayPal donation.